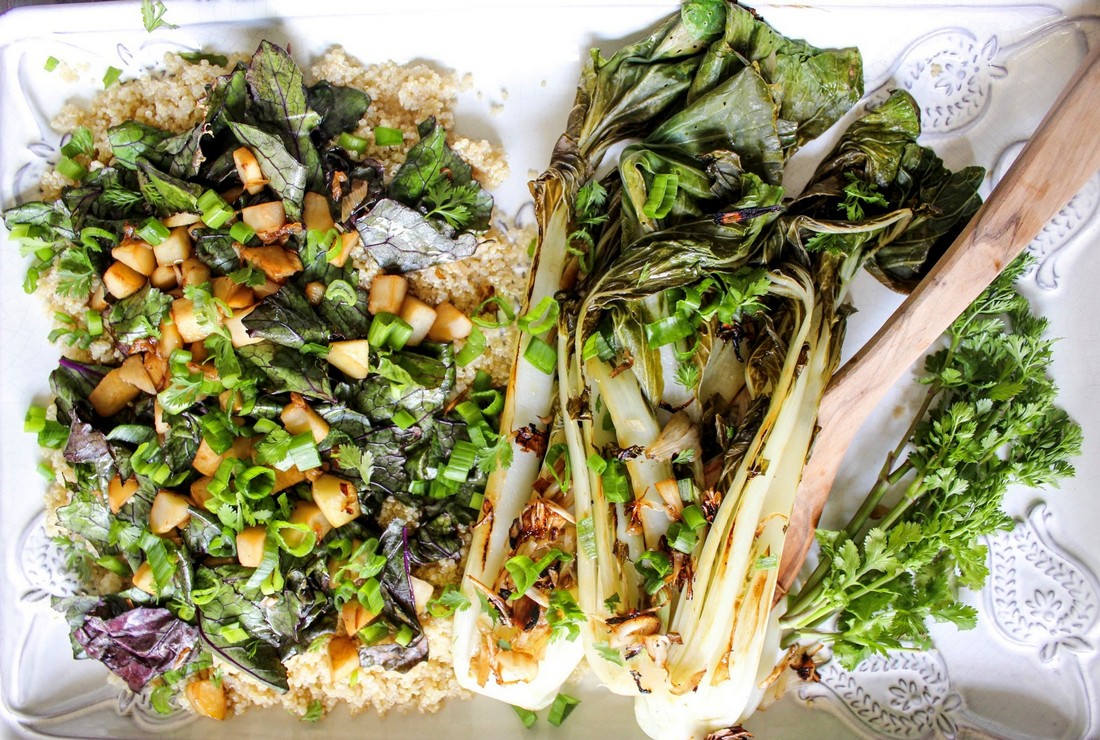 Sautéed vegetables with Asian flavors over grains is always a good combo. All these textures come together perfectly to make a quick dinner that you can whip up in under 30 minutes!
Ingredients
1 head bok choy
1 bunch kohlrabi
1 bunch spring onions(about 3-4)
2 head green garlic
2 tbsp coconut aminos
4 tbsp rice vinegar
1 tsp avocado oil
Steamed quinoa
Fresh cilantro
Sesame oil
Heat cast iron or whatever pan you have on hand over medium heat on the stove top and add avocado oil. Mince onions (reserving the green parts for garnish) and 1 head green garlic and sauté till soft. Add 2 tbsp rice vinegar and 1 tbsp coconut aminos.
Peel and chop kohlrabi into cubes and add to garlic and onions. Cook for about 10 minutes, then add kohlrabi leaves and cook till wilted (about 5 minutes). Remove everything from pan and add in the other minced garlic, coconut aminos and rice vinegar.
Slice bok choy vertically. Place in pan and cook for about 5 minutes each side (I placed a lid over them to help the steam cook them through). Once cooked take off heat and place everything over quinoa or grain of your choice.
Drizzle with a little sesame oil and fresh cilantro for garnish.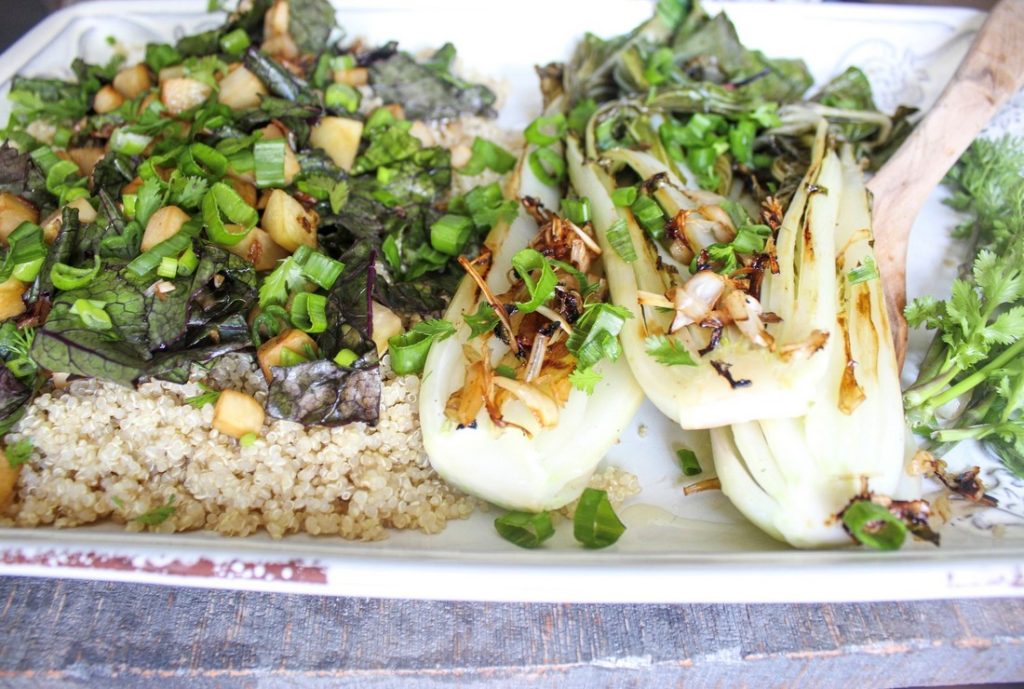 Recipe and Photos by Olivia Edgar. Olivia's passion for food and cooking finds focus on recipes using plant based, organic ingredients which make people feel their absolute best. She is a graduate of The Institute for Integrative Nutrition (IIN) and now meal preps for clients and small events. Olivia is newly married, and when she's not cooking and sharing her recipes and holistic approaches on her Instagram account, you can find her working on their fixer-upper in Telford.