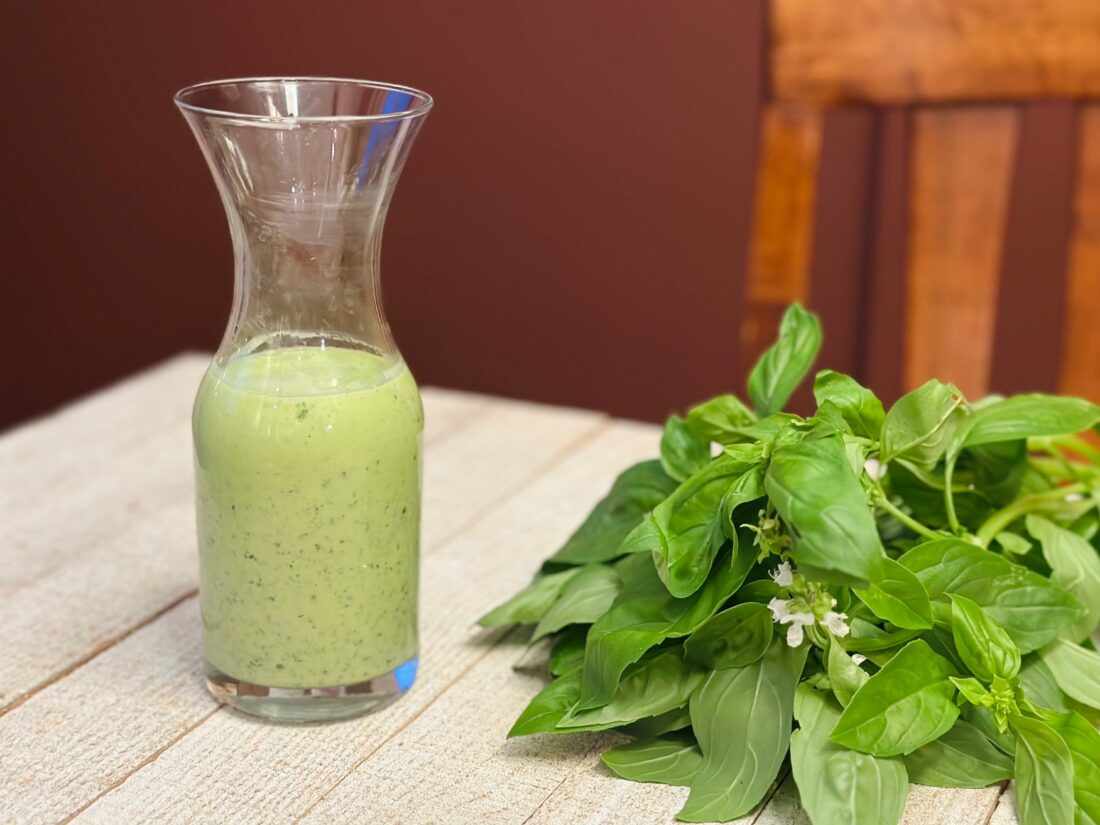 Fresh basil is such a wonderful addition to our CSA shares.  I wanted to use this fresh aromatic herb to create a flavorful dressing that could be used on salad, but also in a variety of other ways.  This dressing can be used as a sandwich spread, as a topping on baked potatoes, on top of your favorite protein, drizzled on roasted vegetables, or even used to dip bread or raw veggies into.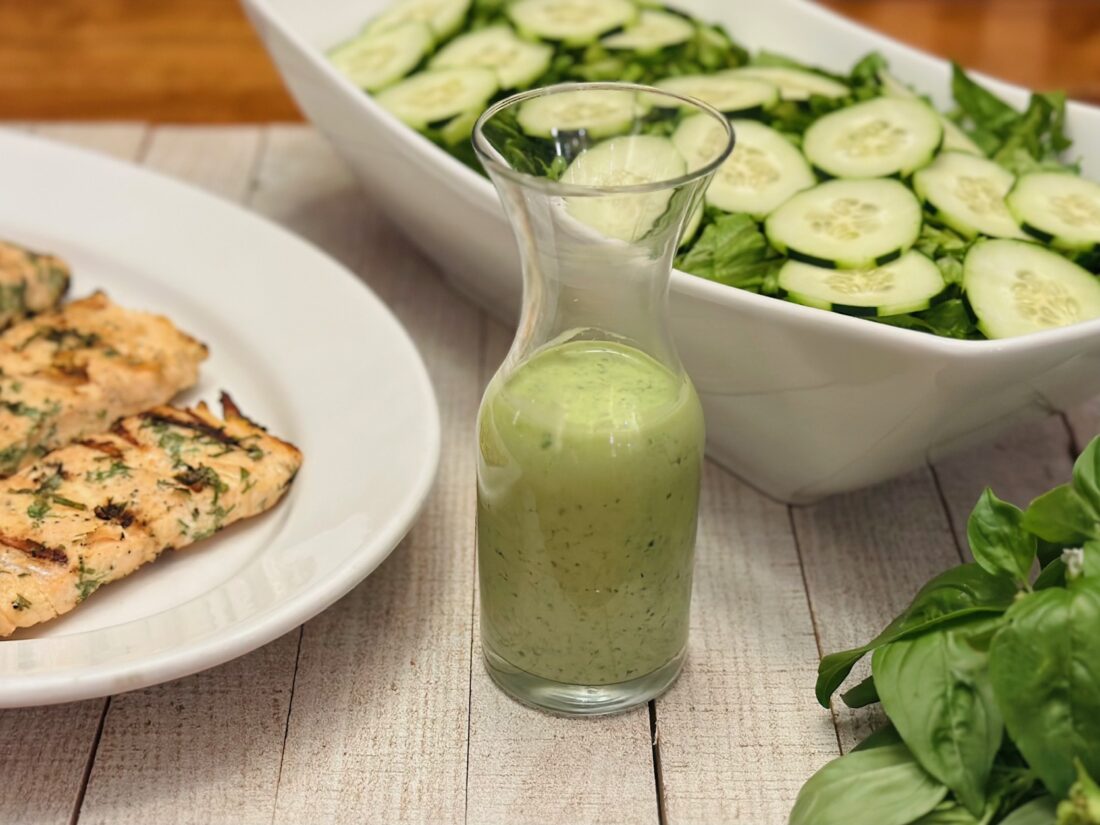 Creamy Basil Dressing
Ingredients:
1 cup basil leaves, loosely packed
1 large scallion
2 garlic scapes
5 oz plain yogurt
½ tsp lemon zest
2 tsp lemon juice
¾ tsp sea salt
¼ tsp black pepper
2 Tbsp olive oil
1 tsp honey (optional)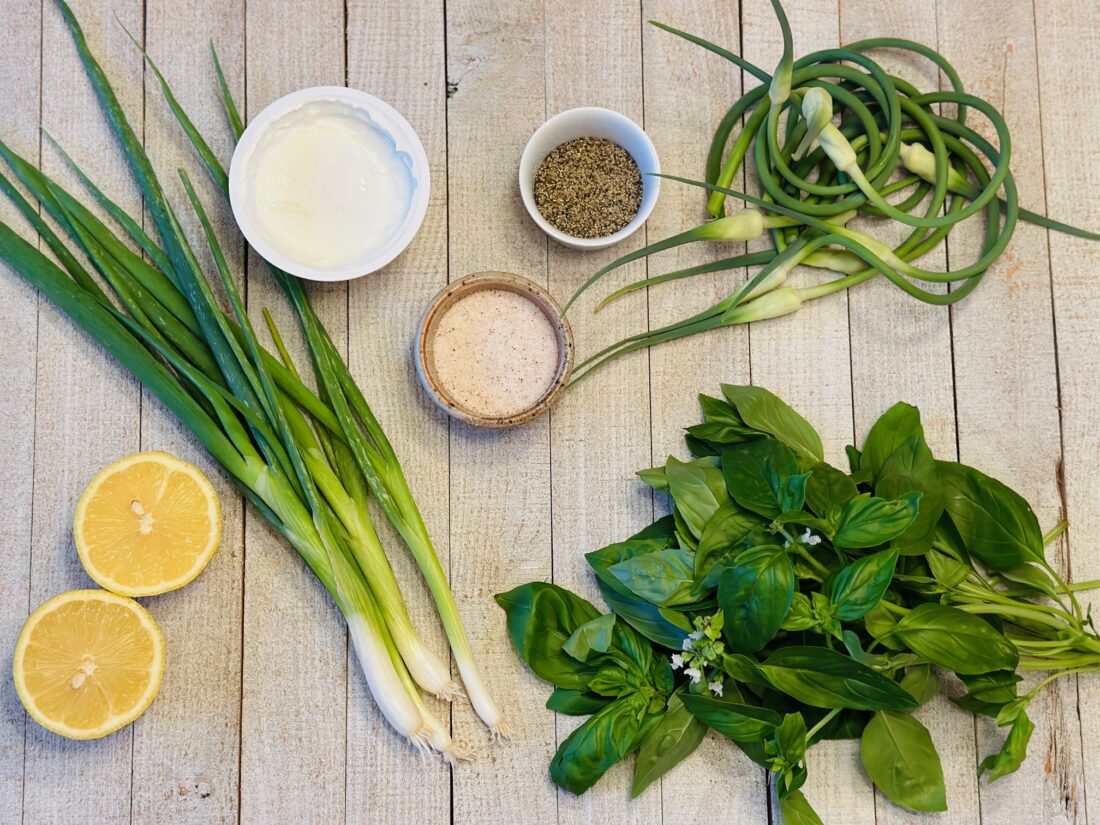 Place basil leaves, scallion, and garlic scapes in food processor. Pulse until finely chopped.  Scrape sides and pulse again.
Add remaining ingredients to food processor. Mix for at least two minutes or until all ingredients are chopped and well combined.
Remove and place in glass container.
Store in refrigerator for up to a week. Shake well before using.
Enjoy!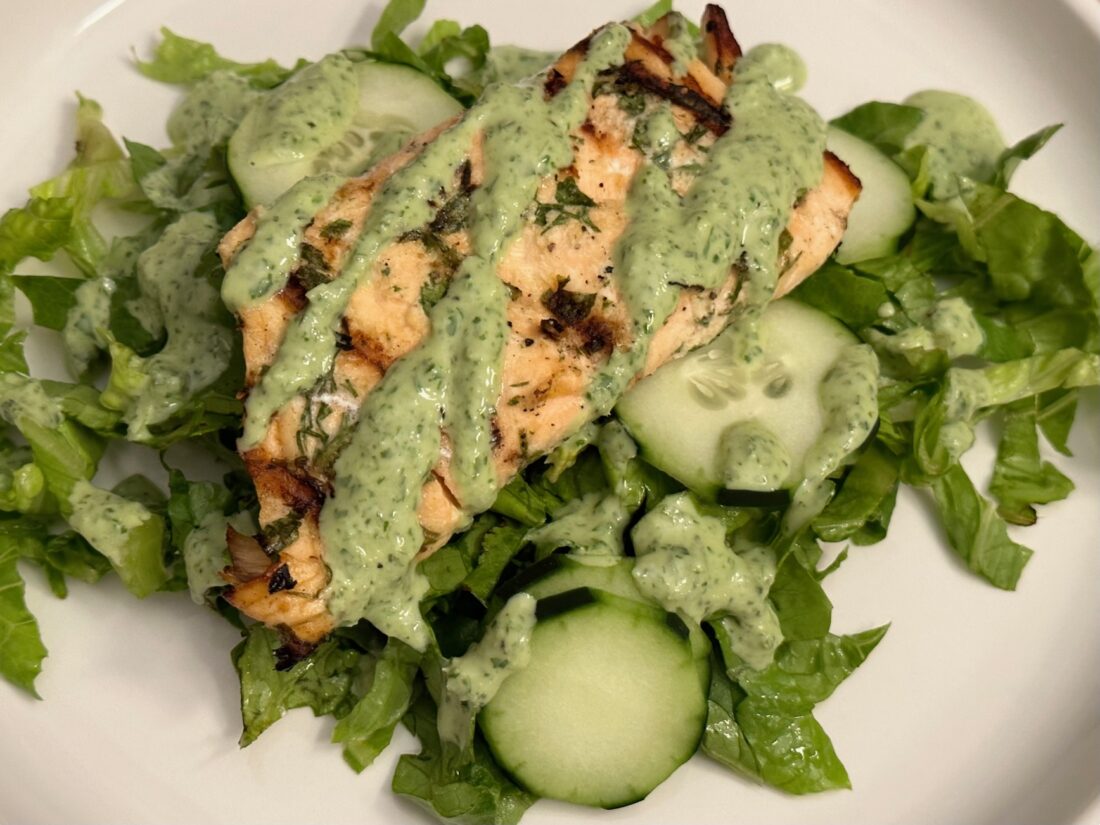 Recipe and photos by Stephanie Borzio.  Stephanie is a mom of three active boys and is an autoimmune warrior.  After battling her own health for several years, Stephanie found healing through food and lifestyle changes, including joining Blooming Glen Farm CSA of which she is a long time member.  She is a Board Certified Integrative Nutrition Health Coach who is passionate about sharing healthy living tips and real food recipes.  Instagram and Facebook: Tru You Essentials; Website: www.truyouessentials.com