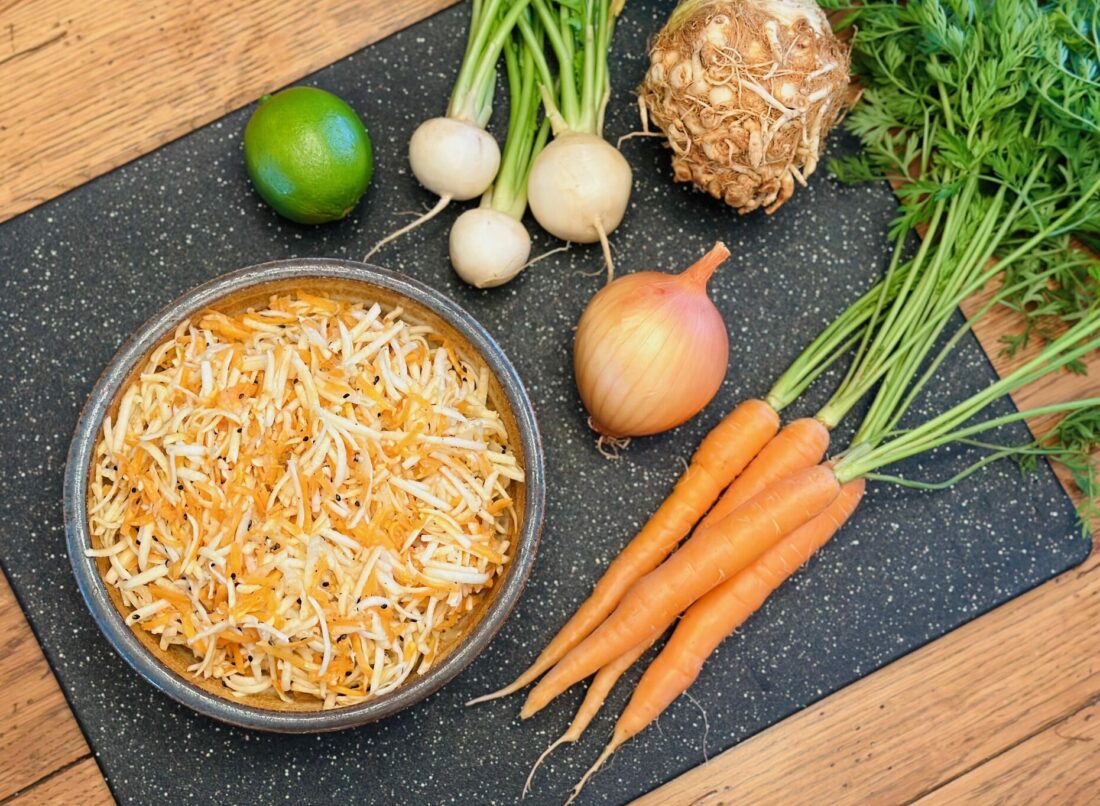 Quick and easy side dish recipes are great to have on hand.  Ones that incorporate several seasonal ingredients are even better. This recipe features fresh celeriac, a knobby root that has an earthy celery flavor that pairs well with carrots, hakurei turnips and sweet onions in a delicious slaw.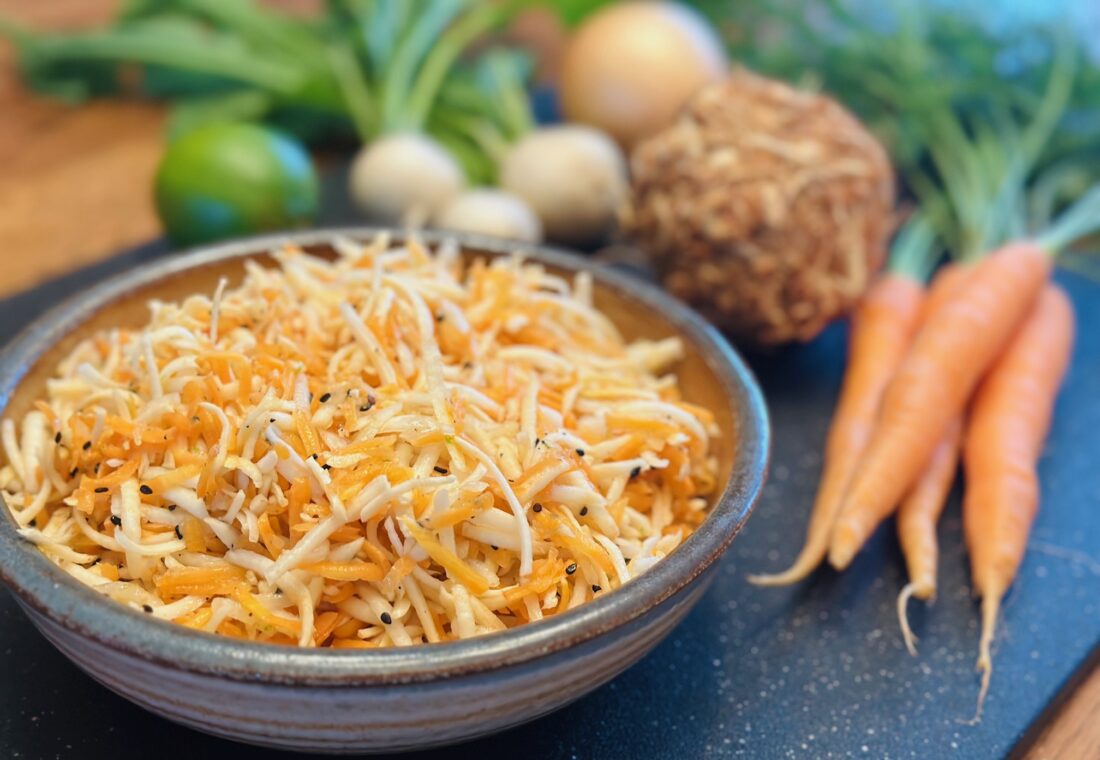 Celeriac Slaw
Ingredients:
1 celeriac
½ bunch of carrots (about 6 oz)
1-2 turnips
1 small sweet onion
1 lime, juiced and zested
3 Tbsp olive oil
2 Tbsp toasted sesame oil
3 Tbsp apple cider vinegar
1 Tbsp honey
¾ tsp sea salt
¼ tsp black pepper
1-2 Tbsp sesame seeds, black or white
Prepare the following ingredients.

Celeriac- peel and cut into fourths
Carrots- scrub and cut off tops
Turnips- scrub and cut off tops
Sweet onion- peel and cut in half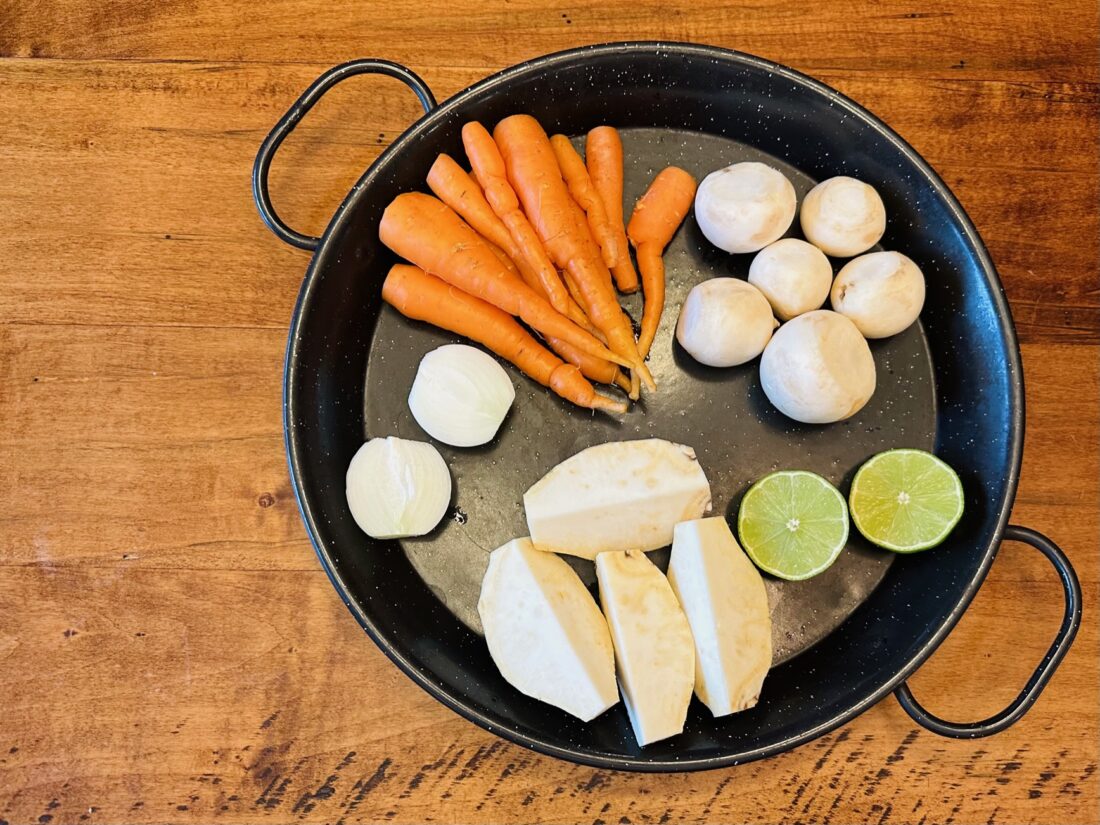 In a medium bowl, shred celeriac, carrots, turnips, and sweet onion.
In a small bowl, combine lime juice, lime zest, olive oil, sesame oil, apple cider vinegar, honey, salt, and pepper. Whisk to combine.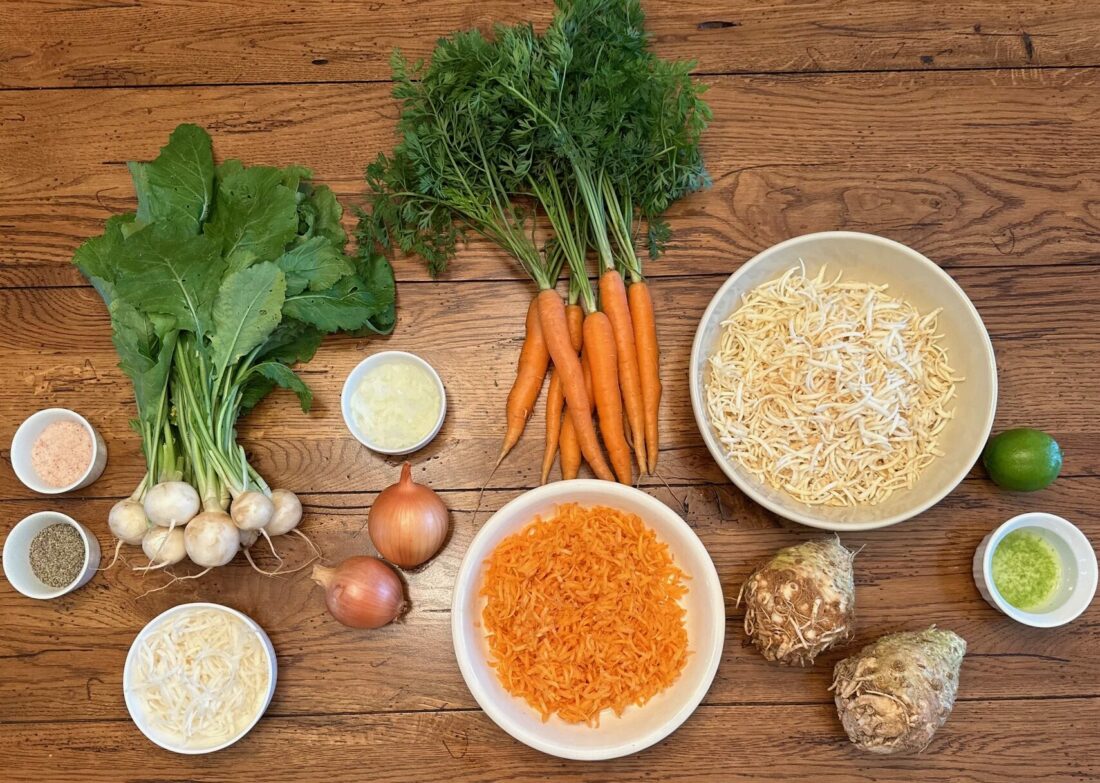 Add dressing and sesame seeds to the shredded vegetables. Mix well.
Chill for at least 15-30 minutes before serving.
Enjoy!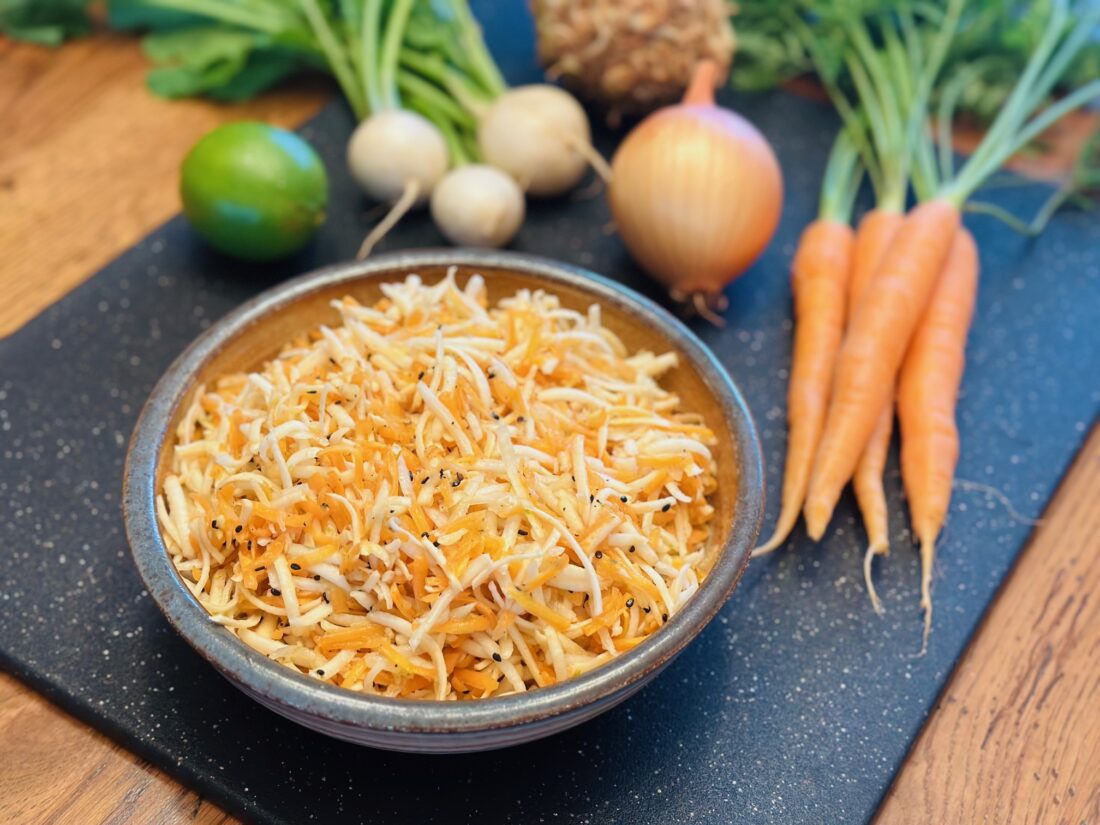 Recipe and photos by Stephanie Borzio.  Stephanie is a mom of three active boys and is an autoimmune warrior.  After battling her own health for several years, Stephanie found healing through food and lifestyle changes, including joining Blooming Glen Farm CSA of which she is a long time member.  She is a Board Certified Integrative Nutrition Health Coach who is passionate about sharing healthy living tips and real food recipes.  Instagram and Facebook: Tru You Essentials; Website: www.truyouessentials.com