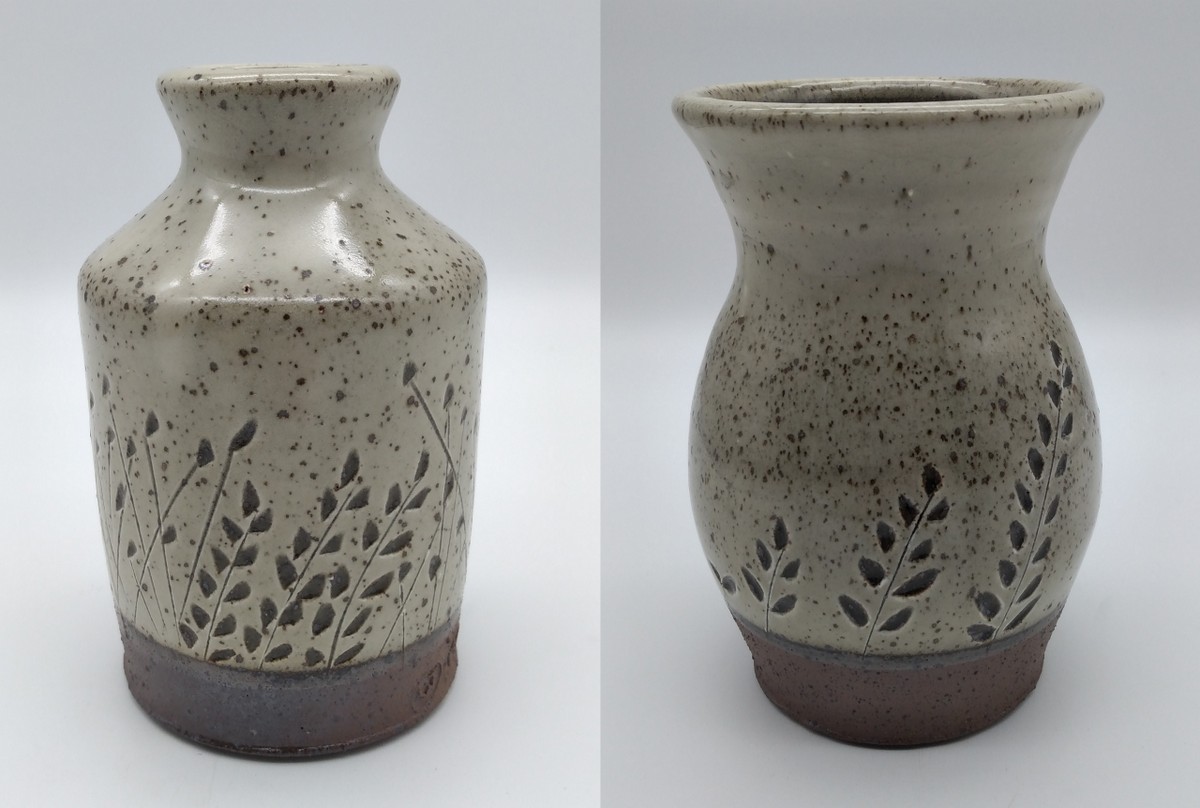 Since we began farming here at Blooming Glen 15 years ago, I've often mused (grumbled?) that our challenging red clay earth is likely better suited for pottery than it is for growing food. Yet every season we manage to harvest thousands and thousands of pounds of crops, proving that despite the heaviness of the soil, we can grow delicious mineral rich food year in and year out. Thanks to an exciting collaboration with Matt Zimmerman of Walnut St Pottery, we can now say with confidence that our farm's soil is also perfectly suited to the creation of gorgeous pottery. There is something very poetic and affirming to harvest and arrange flowers in a vase made from the earth that nourished their growth (or to eat a soup of vegetables grown on the farm in a bowl made from the soil that grew those vegetables), and I am so grateful for the Zimmerman family for their creativity and efforts to bring this to fruition.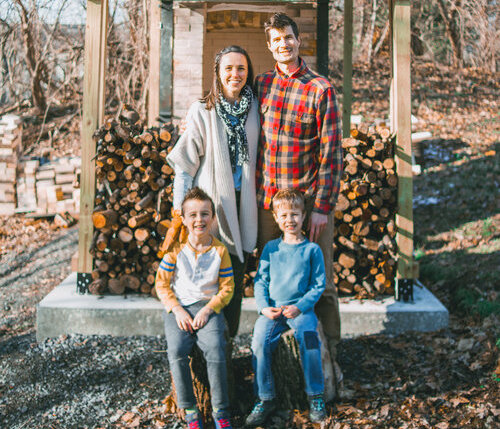 "In our wood kiln we fire pots made from local wild clay. These pots have a wilder and rougher look to them as they endure a more dramatic and harsh journey. There's something special about holding wild clay in your hands. Food for past generations grew from it. The roots of great trees held it tightly. The rain waters carried it off the field and along the water ways of our community where it eventually found rest in local creek beds. It has stories to tell. These pots were born here and want to connect us with something bigger than ourselves." Matt Zimmerman, Walnut St. Pottery
Once dug, the Blooming Glen Farm clay was dried in the sun before being re-hydrated, mixed, screened, slacked, then dried to a moldable consistency.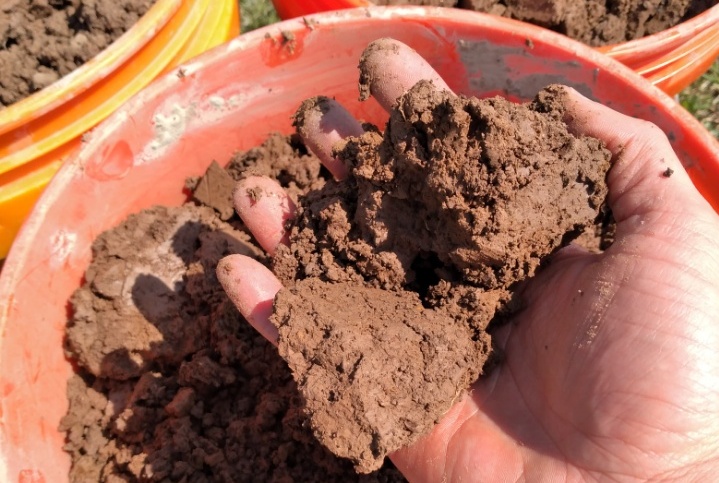 Then comes the making of the pots.
"I take great joy in crafting a lump of earth into a functional vessel for everyday use. For the most part our pots are thrown on the wheel. Some are then trimmed and/or handled. Working with wild clay presents many challenges. You must learn it's strengths and weaknesses, it's personality." Matt Zimmerman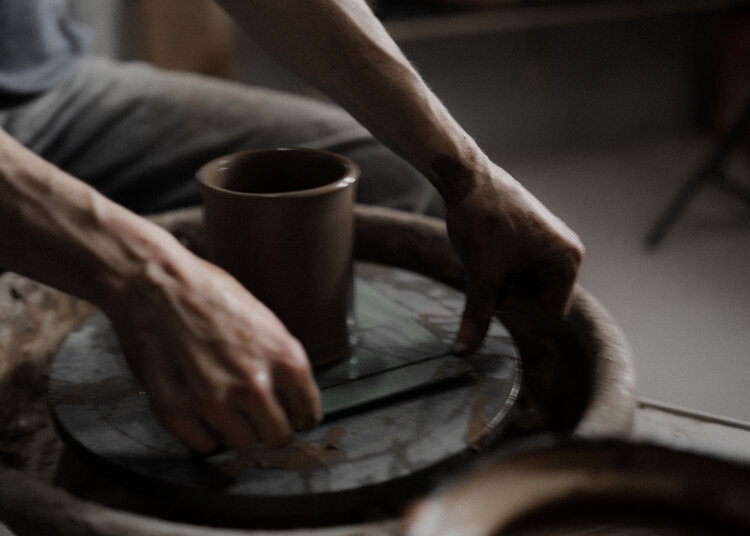 Once all the pots are made and dried they go through the first of two firings call the bisque. This brings the clay pots to the early stages of becoming ceramic. The pots become strong enough to handle comfortably yet remain porous enough to receive a coat of glaze. Walnut St. Pottery glazes are made mostly of ground stone and clay with a little metal oxides to provide color. Because they make all of their glazes they know everything that goes into them, and are 100% confidence in saying they are food safe.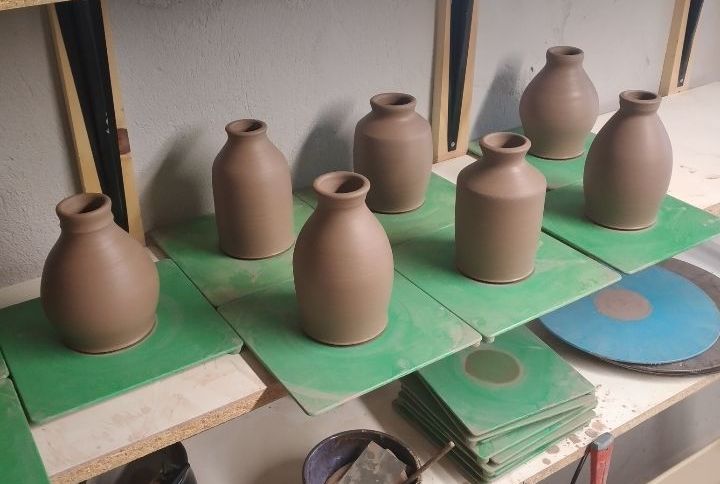 The glaze materials are mixed into water creating a thick liquid which is then applied to the porous pot.  The water is absorbed into the pot leaving a coat of the raw materials on the surface. Any slipware carvings are then created, like the beautiful wildflower designs.
Lastly, the pots and glaze are fired to maturity in a wood fired kiln.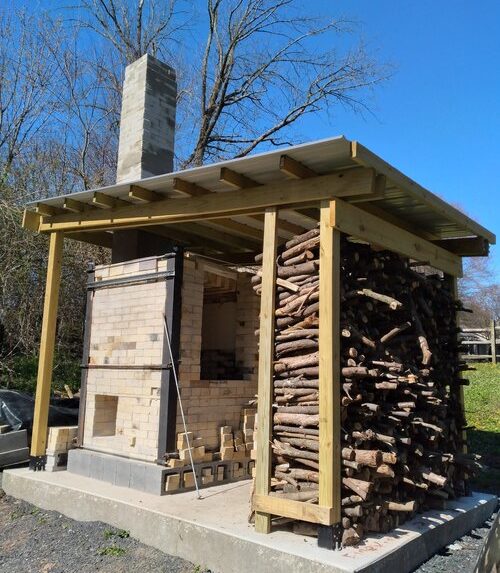 "Our wild clay pots withstand the harsh conditions inside our wood fired kiln. The flames from the fireboxes flow up into the ware chamber, and dance around the pots leaving their mark on the clay. Depending on the clay body being fired we'll take the wood kiln temperature anywhere from 2300°F to 2400°F. The high temps turn the clay pots ceramic and melt the glaze materials into a glassy surface."
Matt was surprised at just how different our soil was even from other wild clay he's harvested in and around Perkasie. The color was a vibrant red, the flames of the fire licking at the iron rich material. These beautiful Blooming Glen Farm wild clay pots will be for sale at the farm in the coming weeks. Larger vases, smaller bud vases, general purpose bowls, berry bowls and mugs. Quantity limited. Prices from $40- $65 each.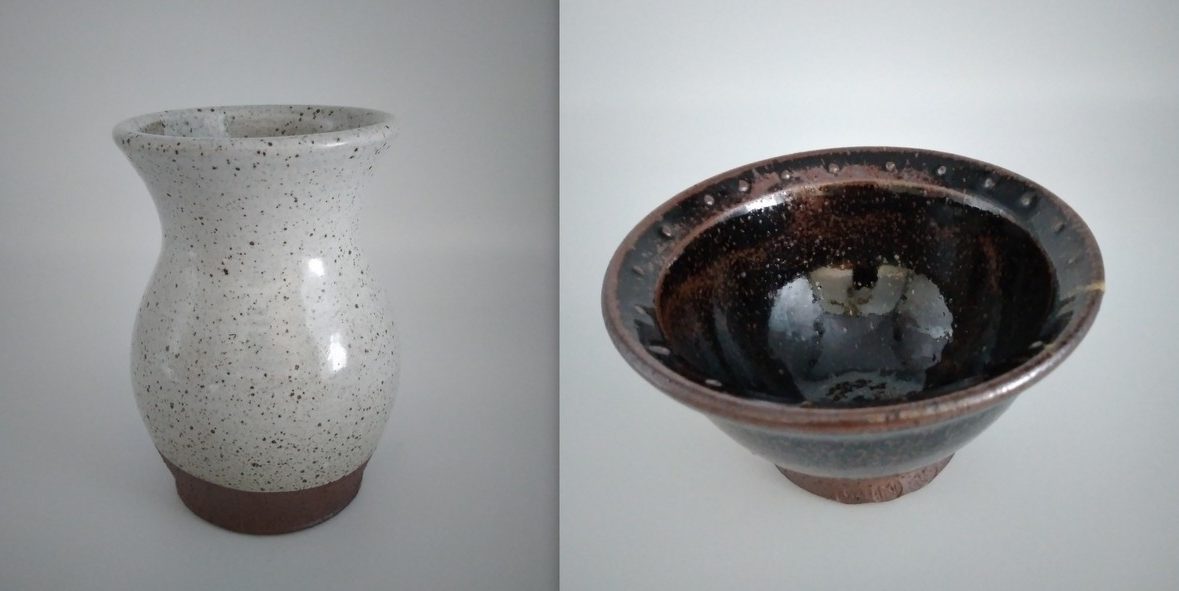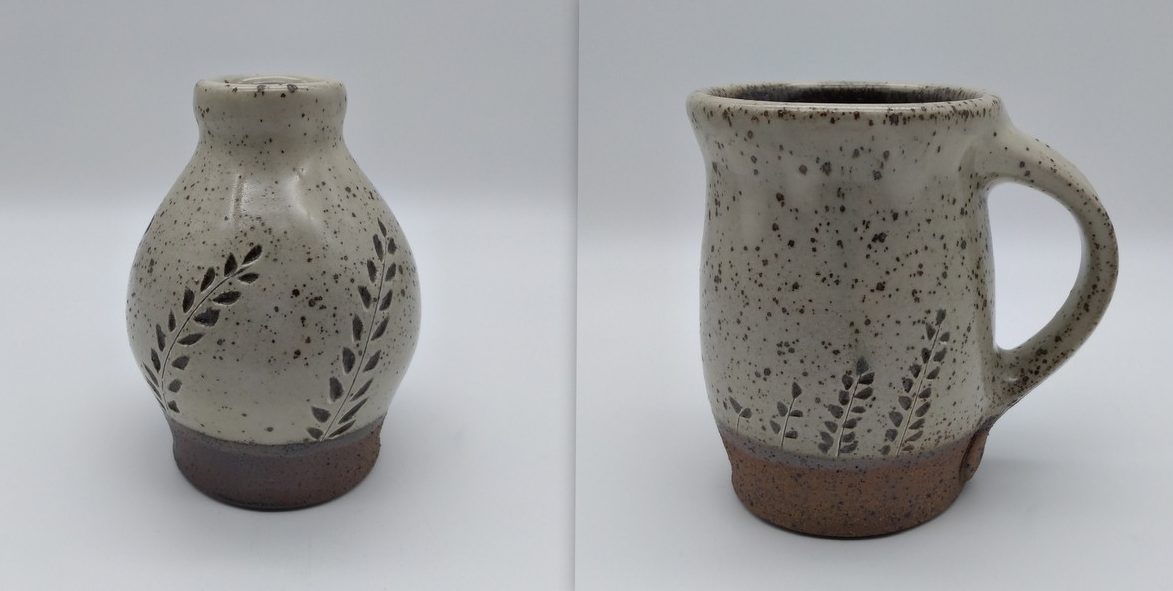 Photos and content provided by Walnut St. Pottery. Post by Tricia Borneman, Blooming Glen farmer and co-owner. Tricia and her husband Tom have been farming together since 2000. Blooming Glen Farm is celebrating its 16th season bringing high quality certified organic vegetables, herbs, fruits and cut flowers to our local community.