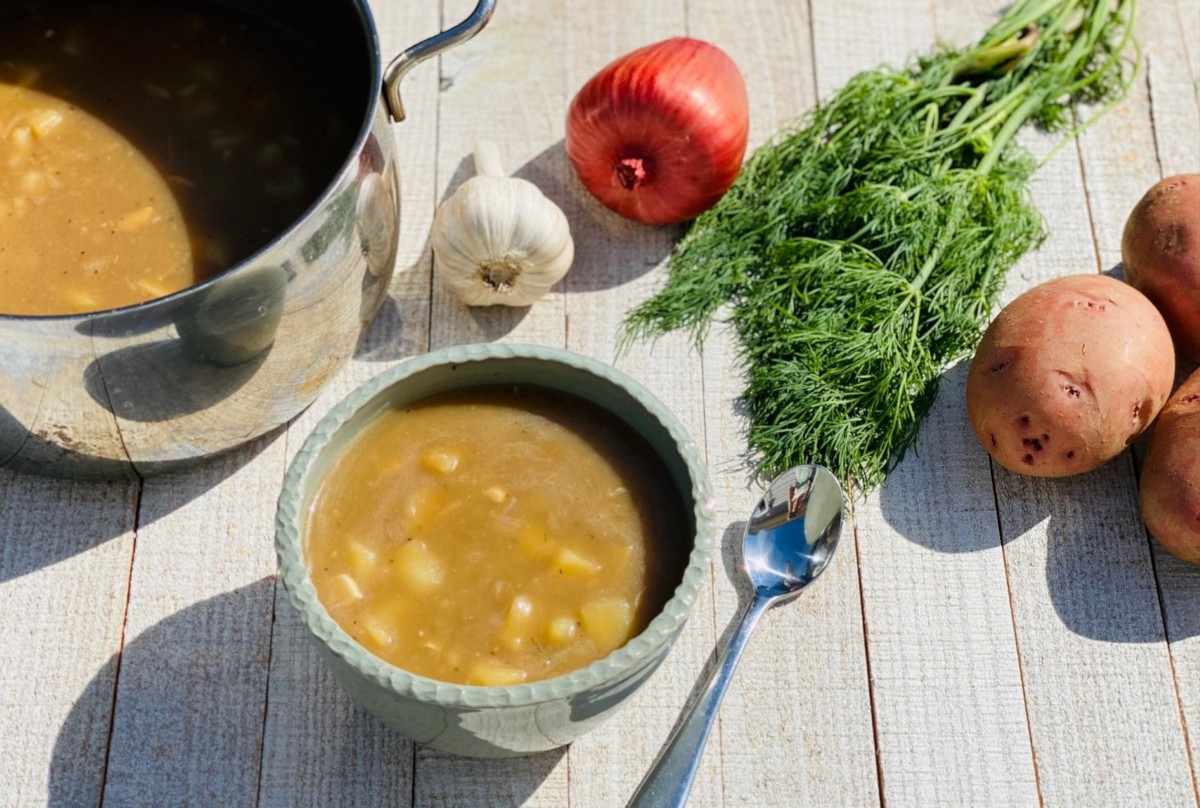 This potato soup is full of flavor, but very simple to make.  It combines the russet potatoes, onion, and garlic from this week's share and uses the fresh dill as a possible topping.  This is a recipe the whole family will enjoy!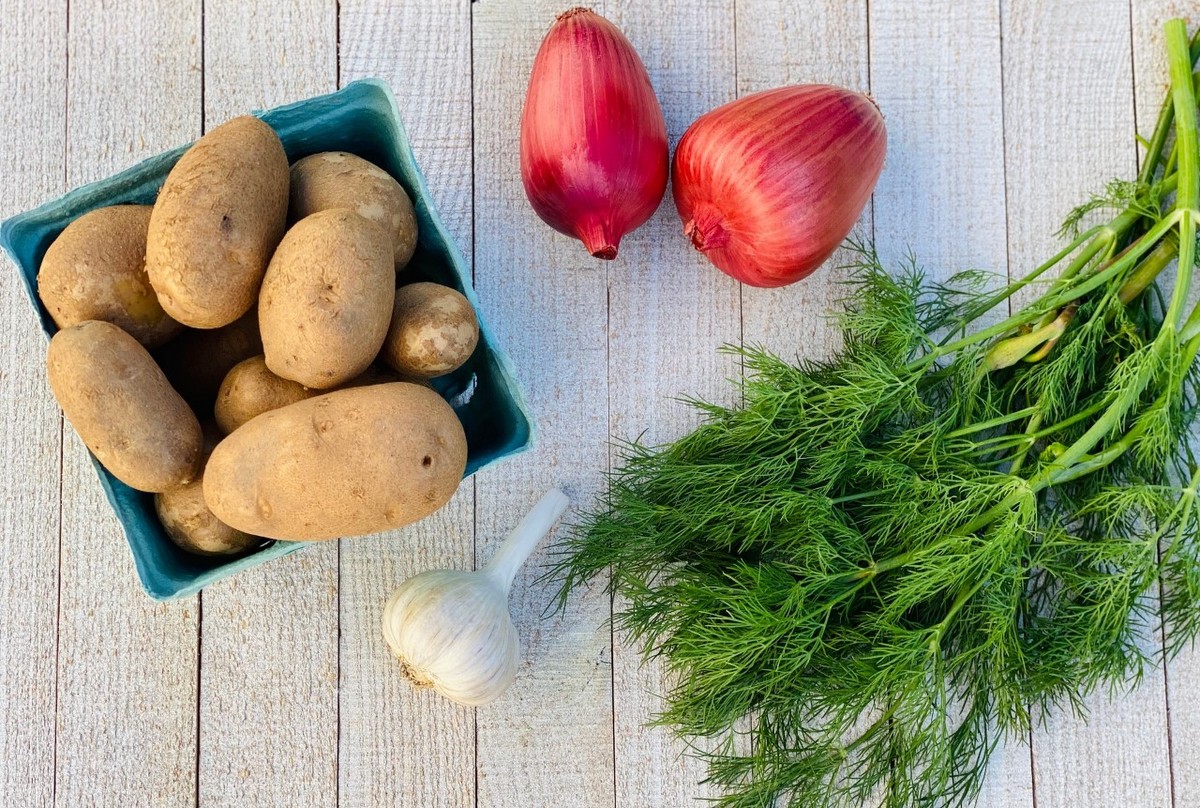 Potato Soup
Ingredients:
4 Tbsp butter
1 red onion, diced
2 cloves garlic, finely chopped
1 quart russet potatoes, peeled and cut into ½ inch cubes
5 cups vegetable broth, divided
1 tsp sea salt
½ tsp black pepper
3 Tbsp flour (*if gluten free, you can use a gluten free flour)
½ cup sour cream
2 tsp finely chopped fresh dill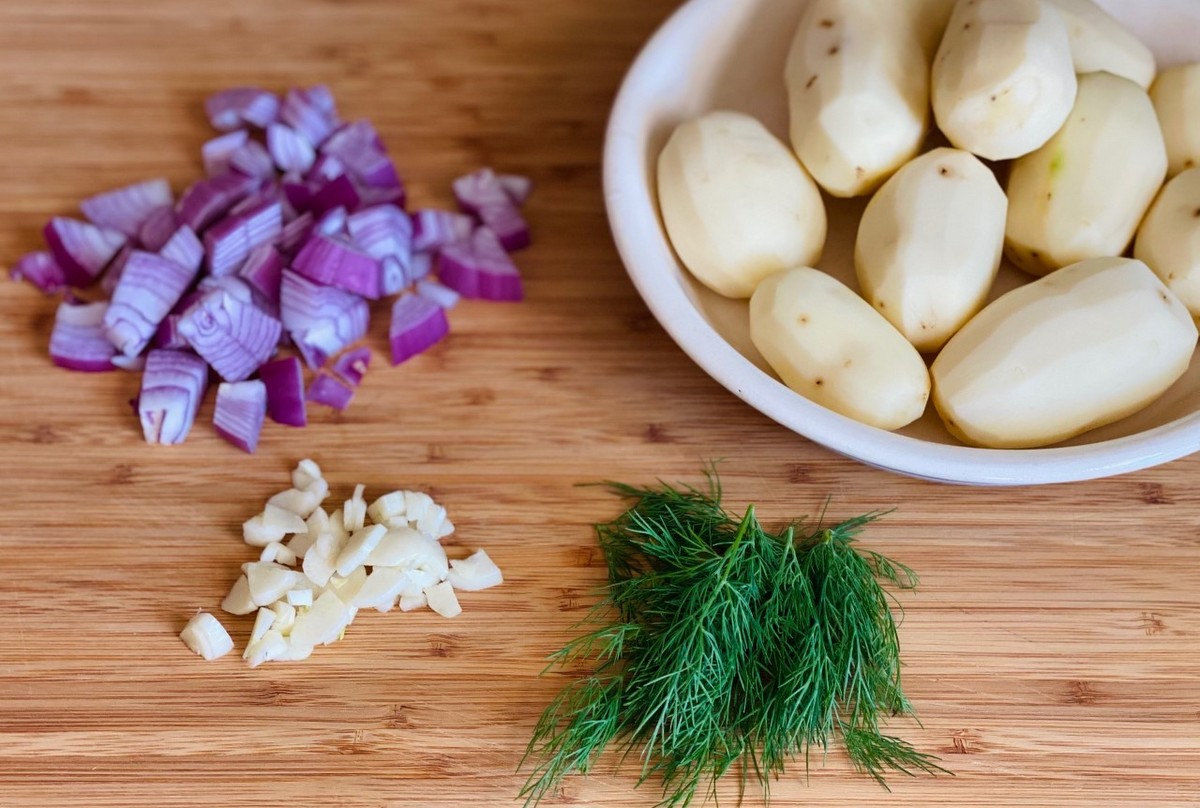 In medium pot on stovetop, melt butter.
Add onion and cook on medium heat for 2 minutes.
Add garlic and cook an additional minute, stirring constantly.
Add potatoes and toss to coat.
Pour in 4 ½ cups broth (reserve ½ cup for use later), salt, and pepper. Bring to a boil.
Reduce to a simmer and cook for 20 minutes uncovered.
Mix the last ½ cup of broth with the flour in a small bowl. Slowly add to the soup, mixing as you go.  Allow to simmer for 2 more minutes.
Once the soup is done cooking, you can serve as is or you can blend it up to create a uniform texture.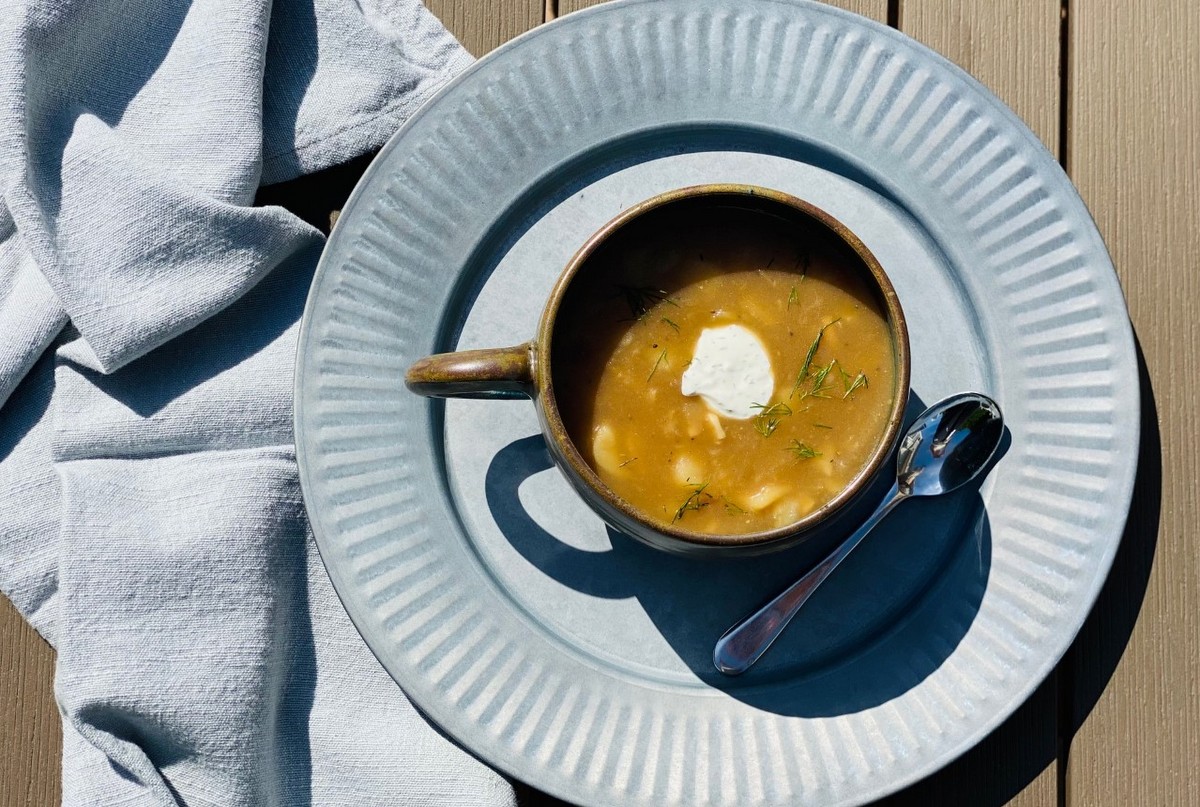 Dill Sour Cream: combine sour cream and dill in a small bowl. This can be used as a topping.
Divide soup into bowls. Top with the dill sour cream, shredded cheese, bacon, ham, fresh chives, fresh dill, etc.
Enjoy!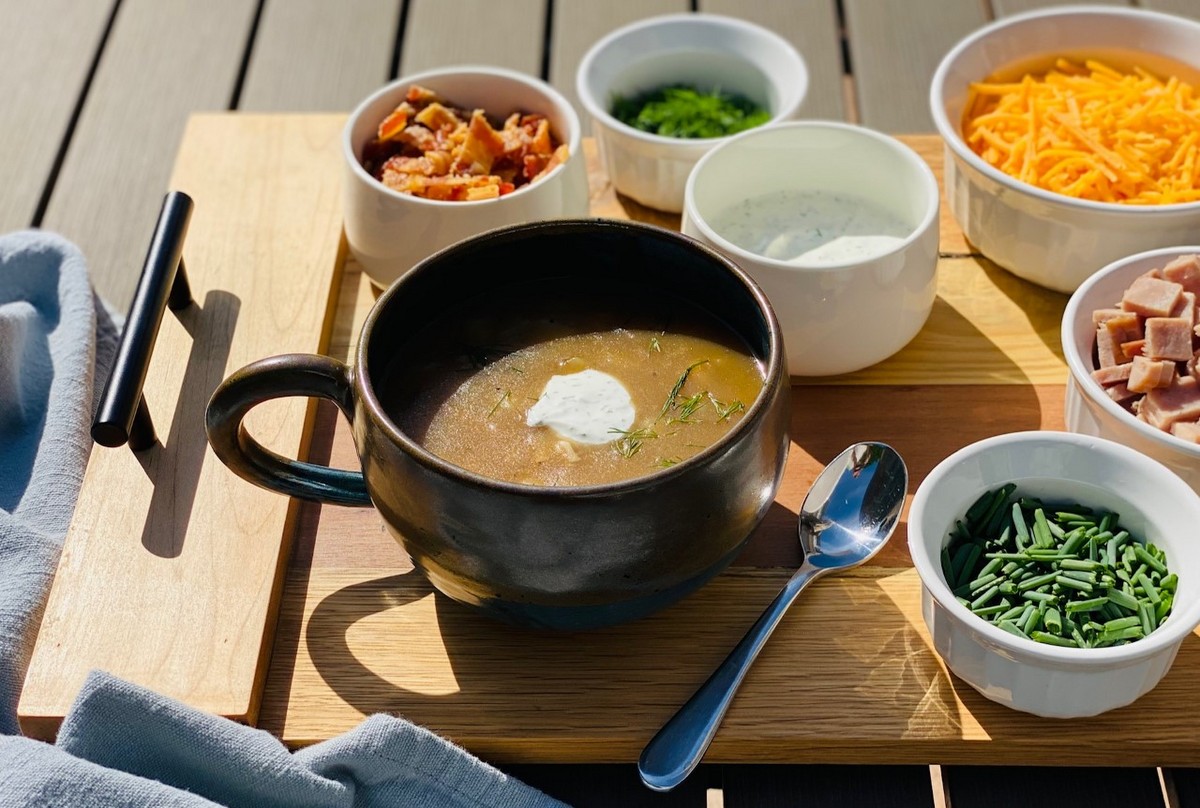 Recipe and photos by Stephanie Borzio.  Stephanie is a mom of three active boys and is an autoimmune warrior.  After battling her own health for several years, Stephanie found healing through food and lifestyle changes, including joining Blooming Glen Farm CSA of which she is a long time member.  She is a Board Certified Integrative Nutrition Health Coach who is passionate about sharing healthy living tips and real food recipes.  Instagram and Facebook: Tru You Essentials; Website: www.truyouessentials.com