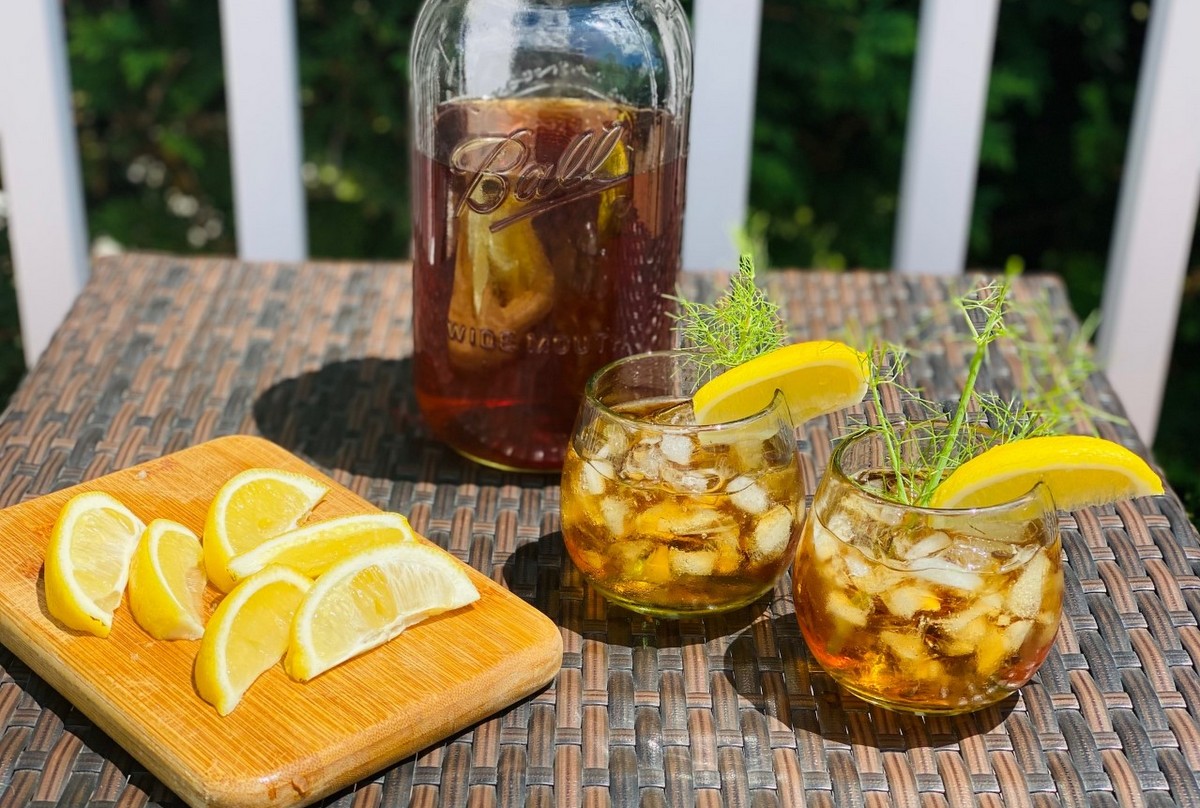 Fennel is full of nutritious vitamins and minerals.  It's known to be good for bone health, heart health, immune support, digestive health, reducing inflammation and so much more.  Fennel can be grilled, sautéed, roasted, or eaten raw.  The first part of this recipe utilizes the stalks and fronds in a Fennel Sun Tea and is such an easy and refreshing way to use fennel.  The second part of this recipe transforms the bulbs from their raw, licorice flavored state to sweet, caramelized bites in a Honey Garlic Roasted Fennel side dish.
Fennel Sun Tea
Ingredients:
5 tea bags, black or green
1 ½ cups fennel fronds and stalks, washed
6 cups water
Lemon slices, for garnish 
Chop fennel into small pieces.
Place tea bags, fennel, and water in large glass container.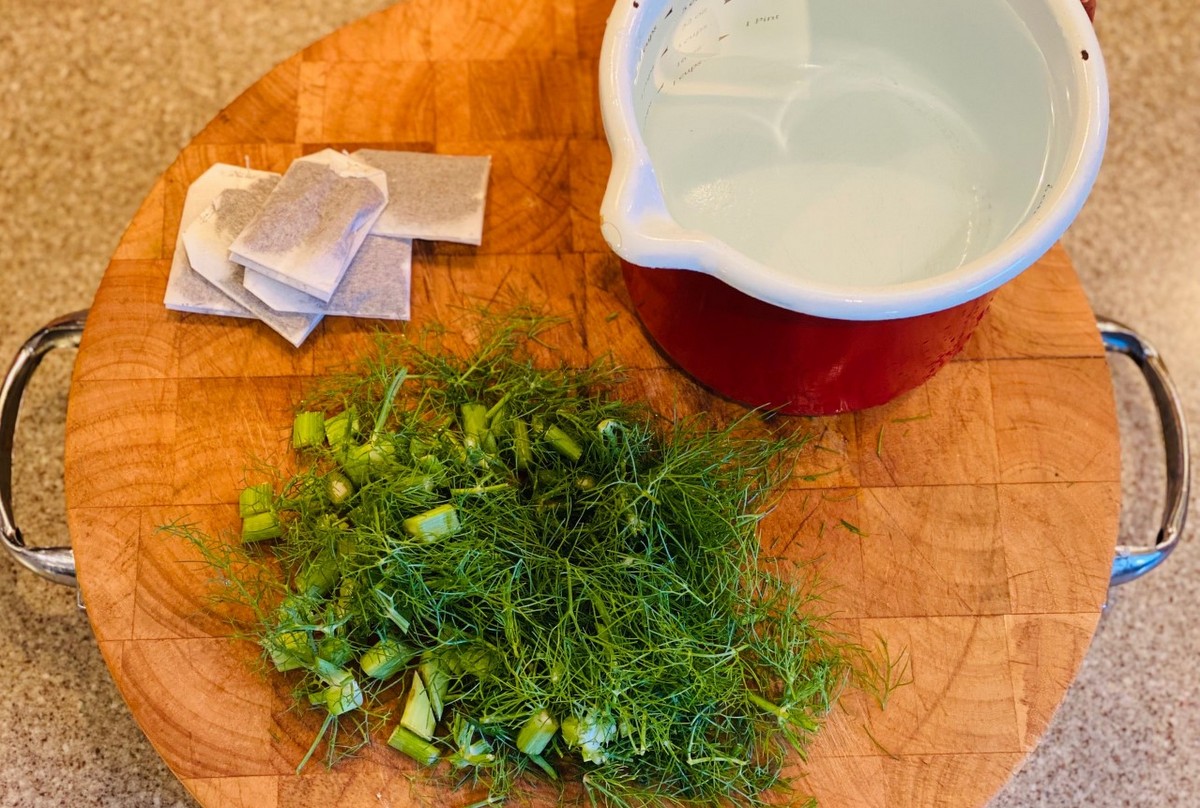 Allow to brew for at least 8 hours. I place the container on the table on my back porch in the sunshine.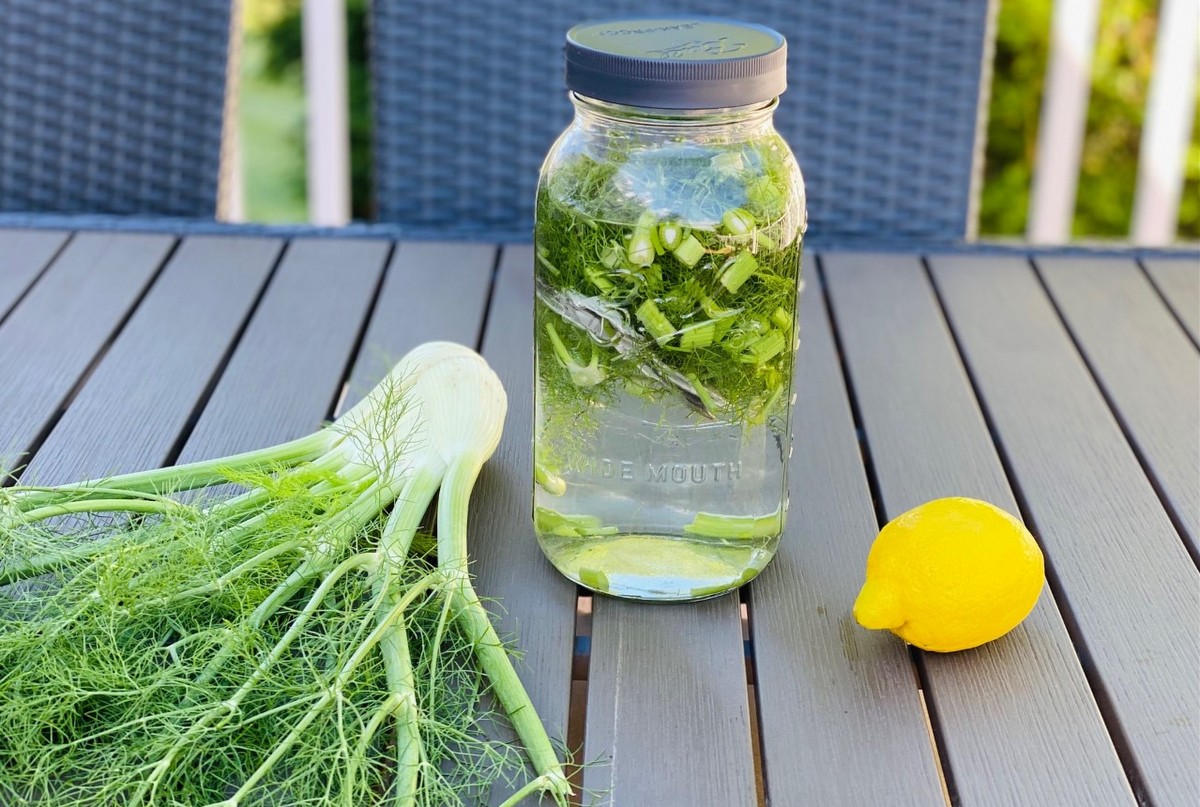 After it has brewed, strain out the tea bags and fennel.
Serve over ice and garnish with a fennel frond and/or a slice of lemon.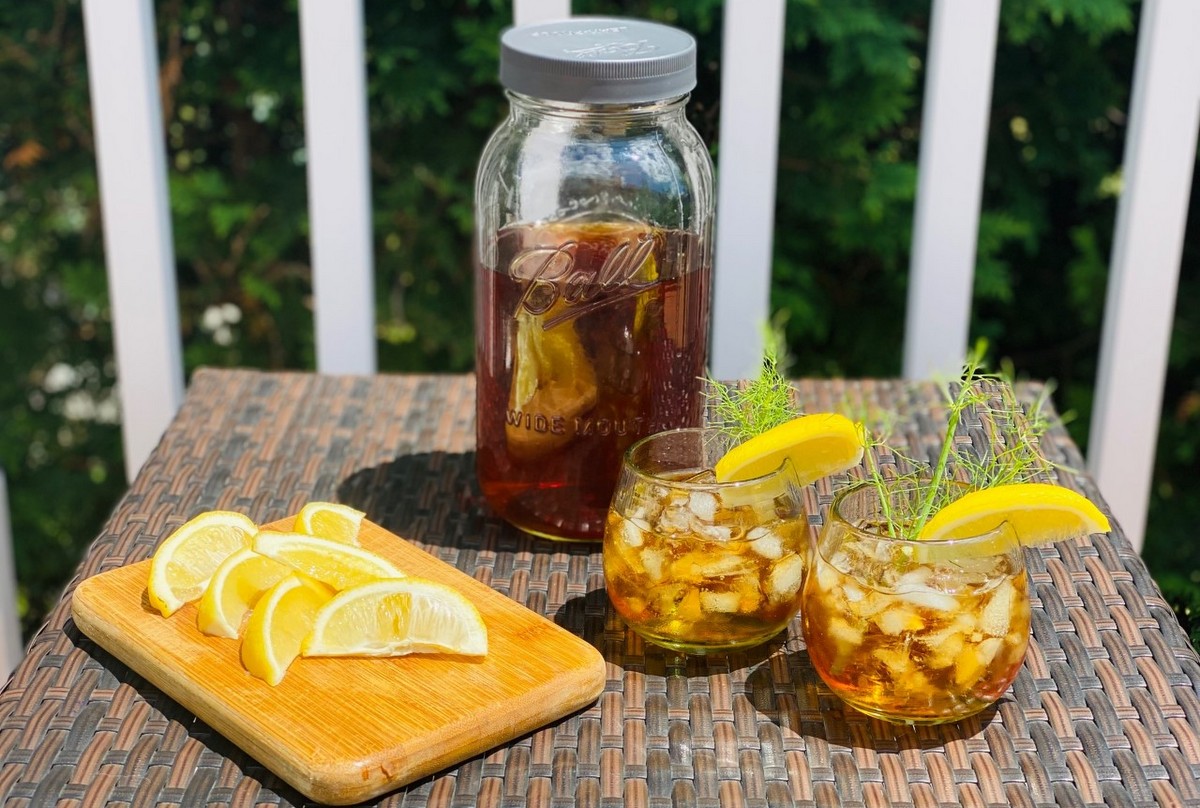 Store in refrigerator for up to a week.
**If you prefer sweet tea, feel free to sweeten with sugar, honey, or your favorite sweetener.
Honey Garlic Roasted Fennel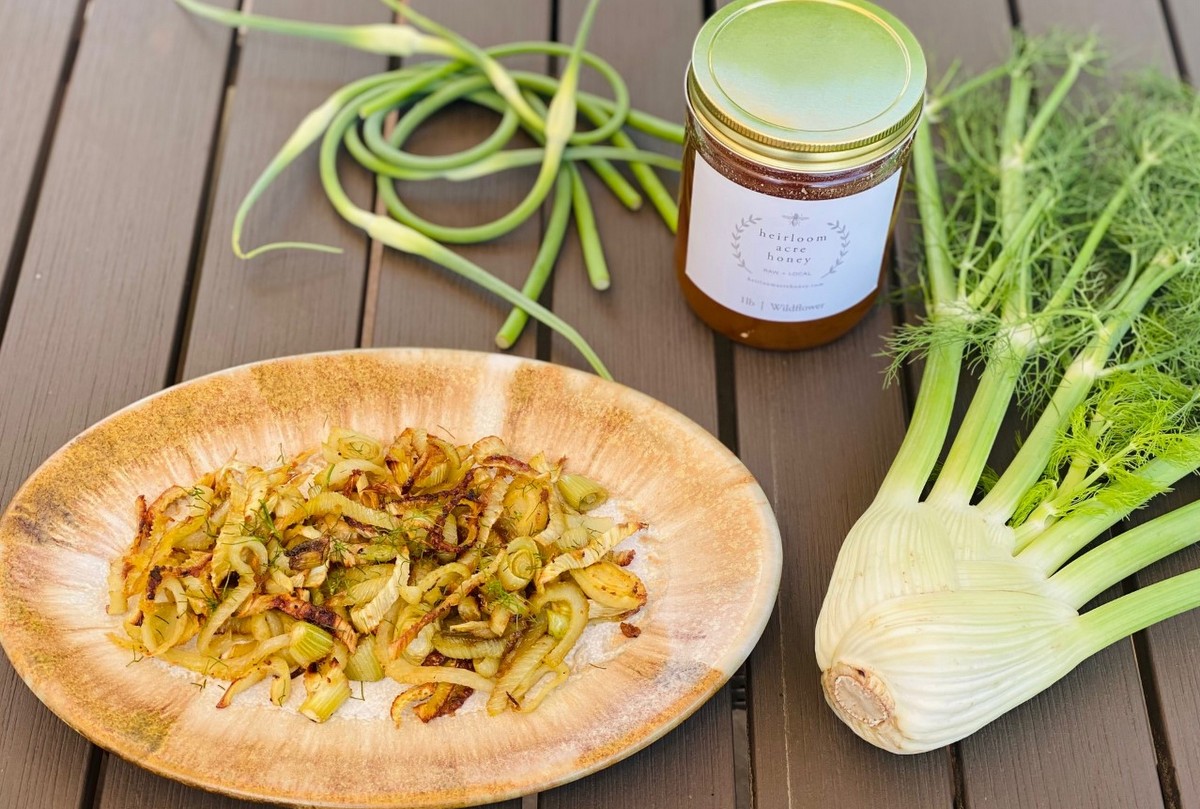 Ingredients:
2 fennel bulbs
3 Tbsp salted butter
1 ½ tsp honey
¾ tsp garlic powder* 
*Can replace garlic powder with a fresh crushed garlic clove (1) or finely chopped garlic scapes (1 ½ Tbsp).
Slice bulbs into ¼ inch thickness and place in medium bowl.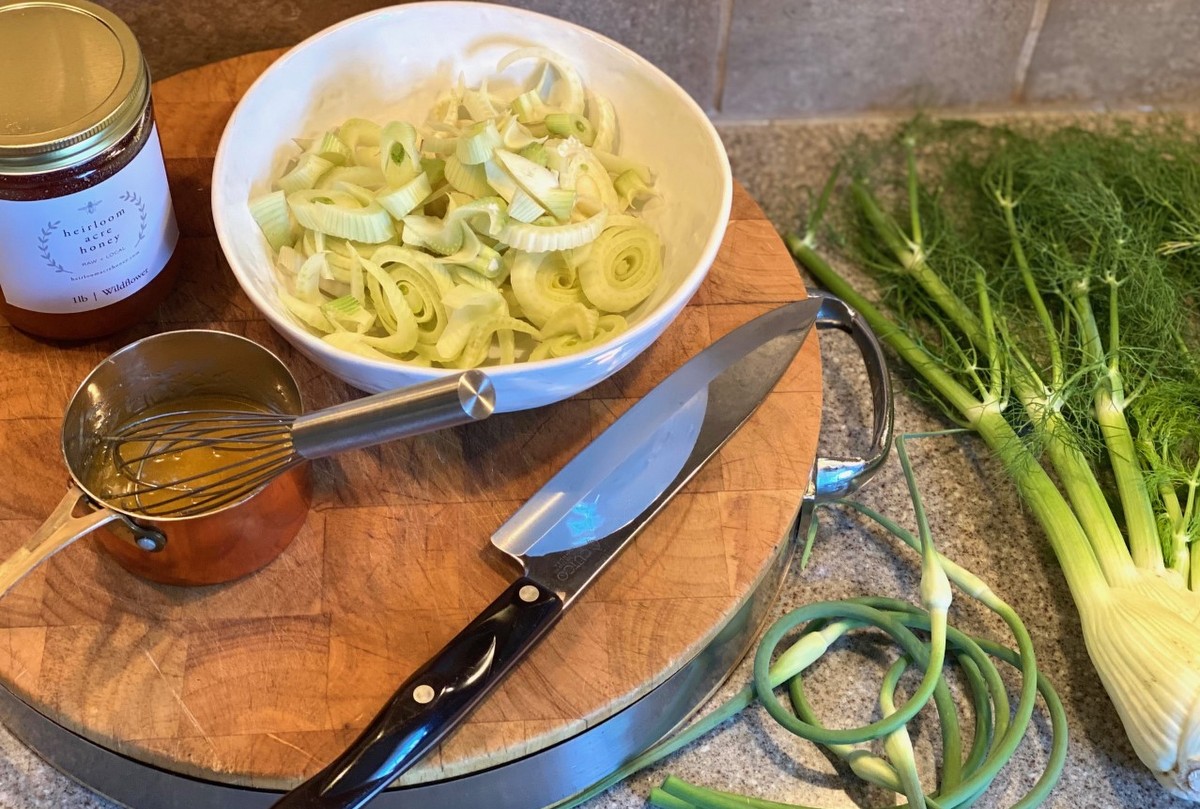 In a small saucepan, melt butter on stovetop. Add honey and garlic powder.  Stir until honey is dissolved and well combined.
Pour warm butter mixture over fennel slices. Toss to coat.
Spread fennel slices on a metal baking sheet.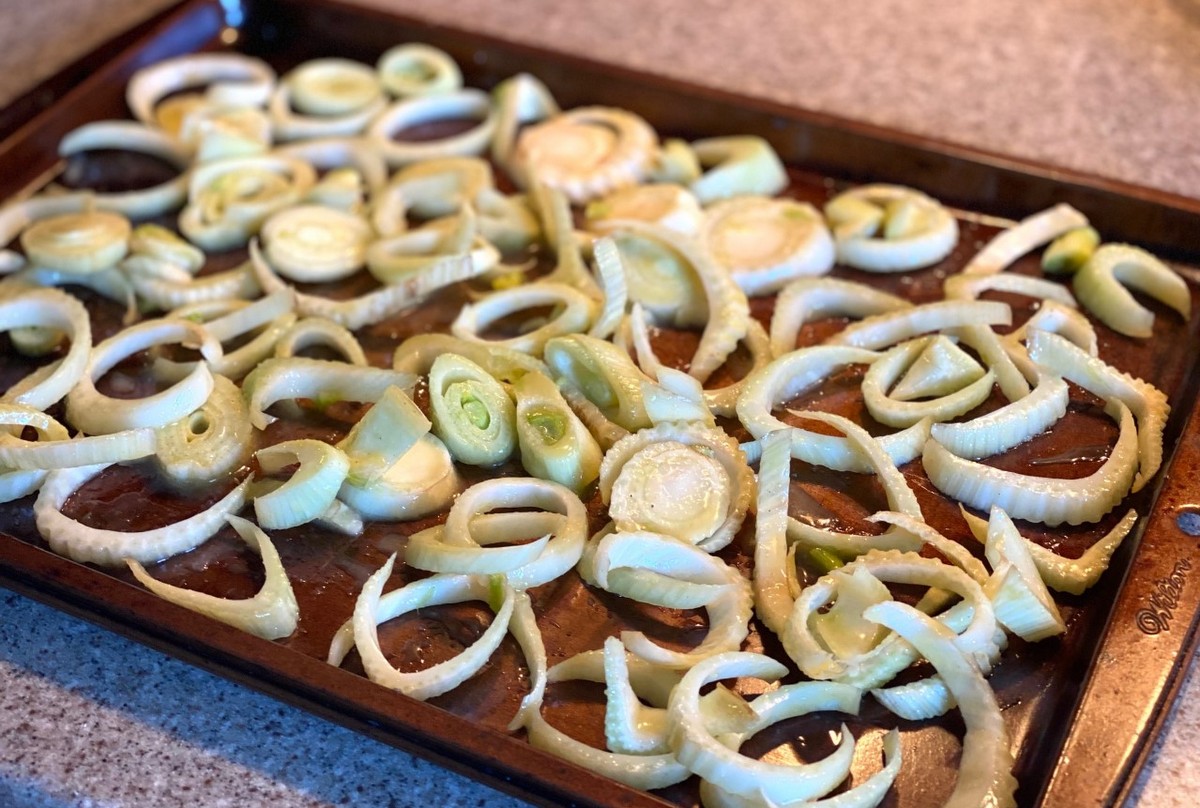 Bake at 400°F for 25-30 minutes. Mix once about halfway through cooking.
Fennel should be caramelized when done. Remove from oven.
Serve hot or cold. Can be served as a side dish, on top of salad, or tossed with pasta.
Recipe and photos by Stephanie Borzio.  Stephanie is a mom of three active boys and is an autoimmune warrior.  After battling her own health for several years, Stephanie found healing through food and lifestyle changes, including joining Blooming Glen Farm CSA of which she is a long time member.  She is a Board Certified Integrative Nutrition Health Coach who is passionate about sharing healthy living tips and real food recipes.  Instagram and Facebook: Tru You Essentials; Website: www.truyouessentials.com