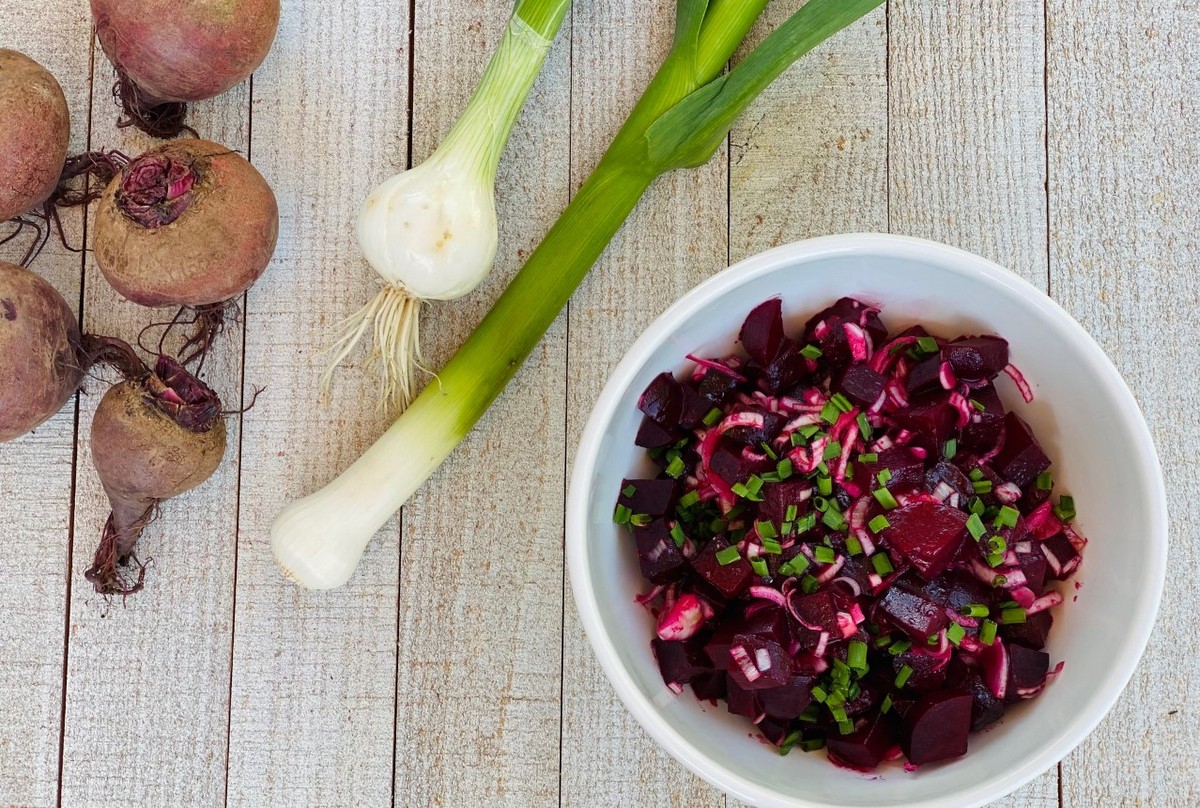 Beets are new to our shares this week, so I thought it would be fun to showcase these nutrient rich root veggies in a simple salad.  Roasting them only enhances their sweet earthy flavor. This salad can be made ahead of time and is best when given time to chill and marinate.  It can be served alone, as a side, or on top of greens.
Roasted Beet Salad
Ingredients:
1 bunch beets, bulbs only
1 green garlic, white part only
1 spring onion, bulb only
2 Tbsp olive oil or avocado oil
1 Tbsp balsamic vinegar
1 tsp lemon juice
½ tsp lemon zest
½-1 tsp honey or maple syrup
½ tsp sea salt
Pinch black pepper
1 tsp finely chopped fresh chives
Directions:
Clean beet bulbs. Wrap each bulb in foil and roast in 400°F oven for 30-45 minutes.

Time will vary depending on the size of the beets.  They should be fork tender when done.  Larger beet bulbs may need up to 60 minutes of roasting time.
Remove from oven and open foil. Allow to cool for 20-30 minutes.
Peel (they should rub right off) and cut into cubes. Place in a medium bowl.
Thinly slice green garlic and spring onion and mix in with beets.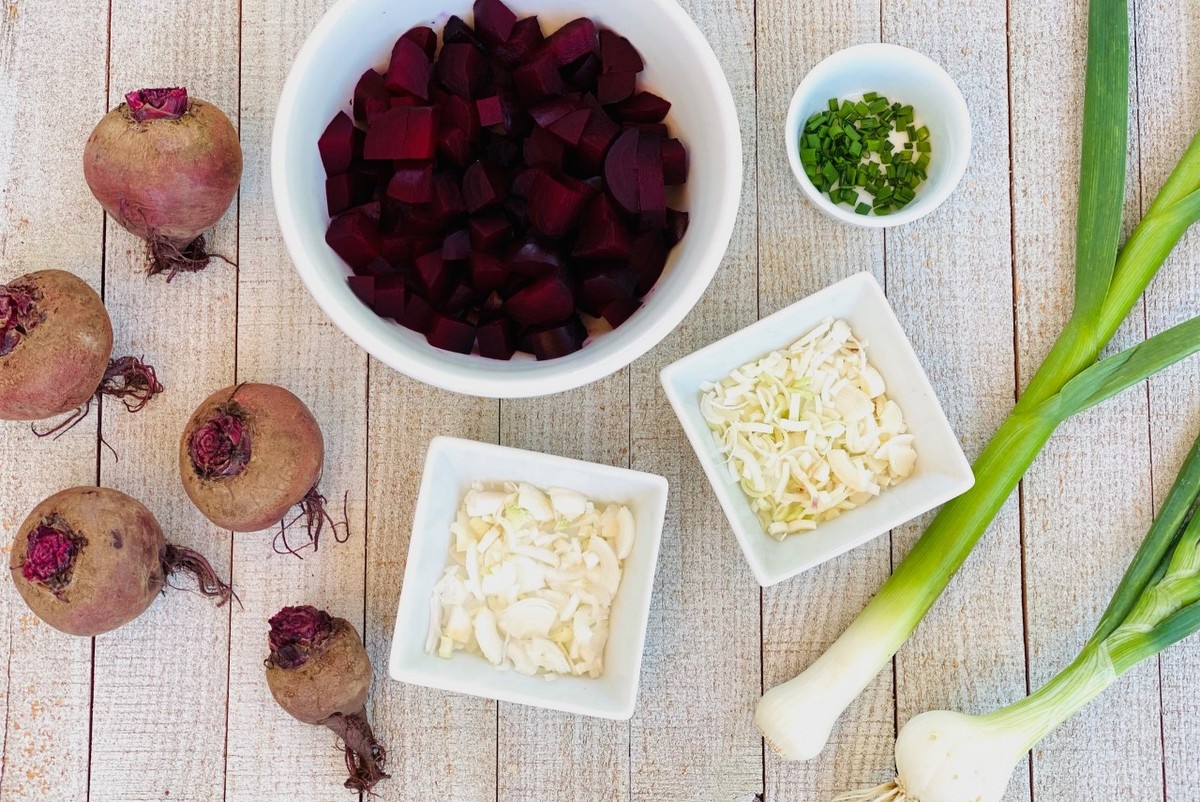 Combine oil, vinegar, lemon juice, lemon zest, honey/maple syrup, salt, and pepper in a small bowl or mason jar. Mix well.
Pour dressing over beet mixture and mix until beets are well coated.
Garnish with chives.
Store in an airtight container in refrigerator.
Serve as a side or over a bed of fresh salad greens.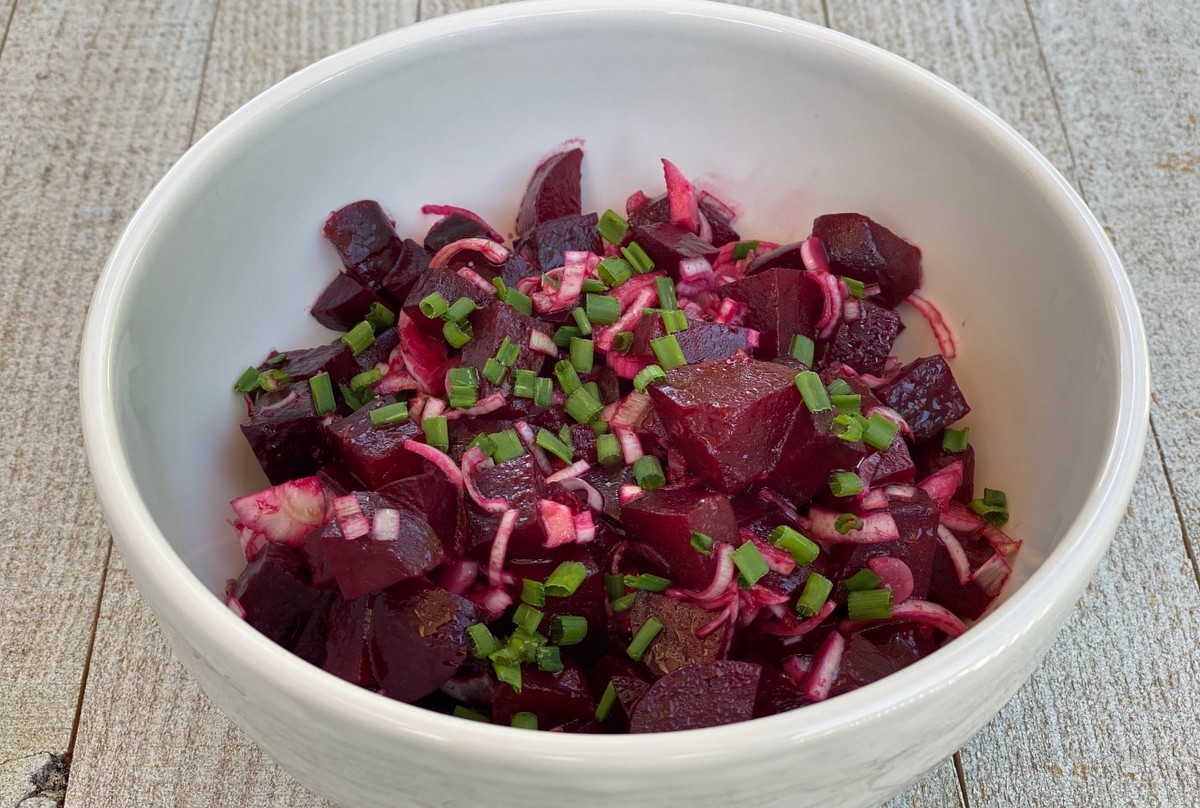 **Feel free to also add a crumbled cheese like goat or feta (or try the Birchrun Hills Farm Blue Cheese from this week's cheese share) and some toasted nuts like walnuts or almonds.
Recipe and photos by Stephanie Borzio.  Stephanie is a mom of three active boys and is an autoimmune warrior.  After battling her own health for several years, Stephanie found healing through food and lifestyle changes, including joining Blooming Glen Farm CSA of which she is a long time member.  She is a Board Certified Integrative Nutrition Health Coach who is passionate about sharing healthy living tips and real food recipes.  Instagram and Facebook: Tru You Essentials; Website: www.truyouessentials.com