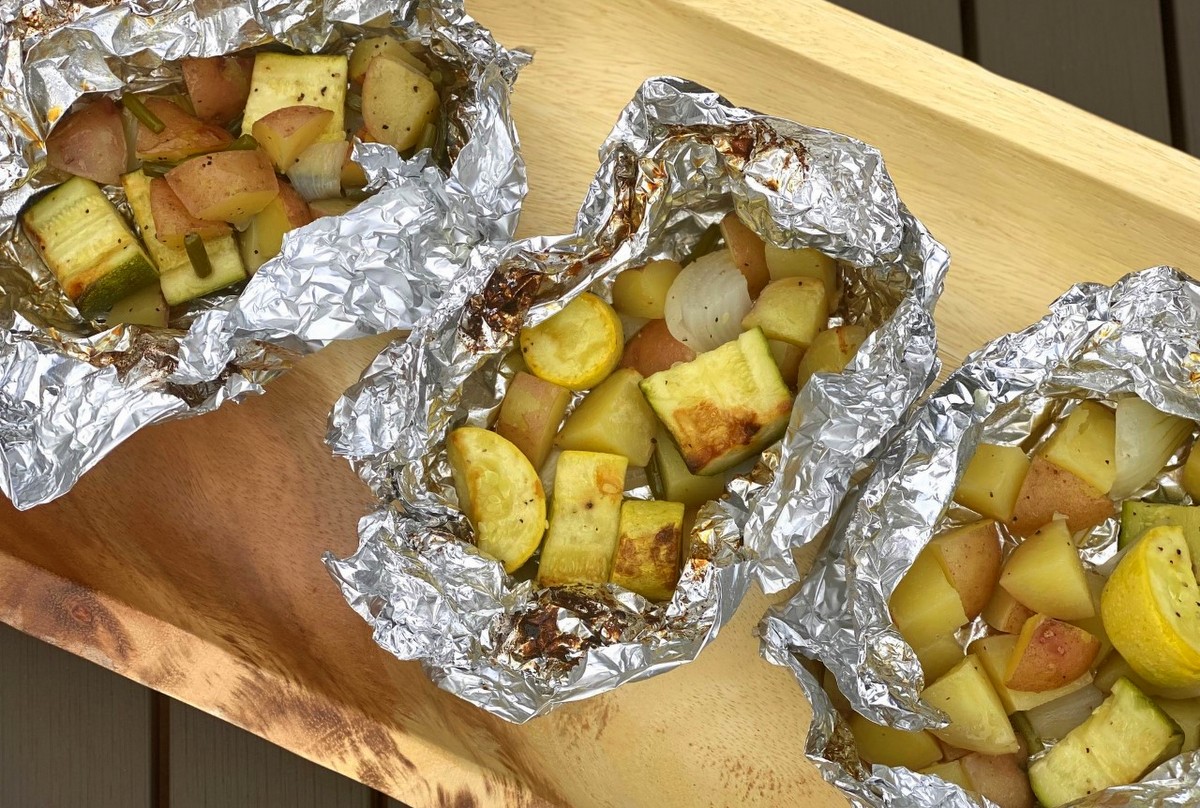 Summer is officially here and we are almost ready to celebrate the Fourth of July.  As you prepare for barbecues, picnics, or camping adventures, this recipe is one that incorporates several share ingredients.  It is versatile and can be adjusted depending on what you have available.  Make it for your family or double it for a crowd.  Heat up the grill or cook it on a campfire!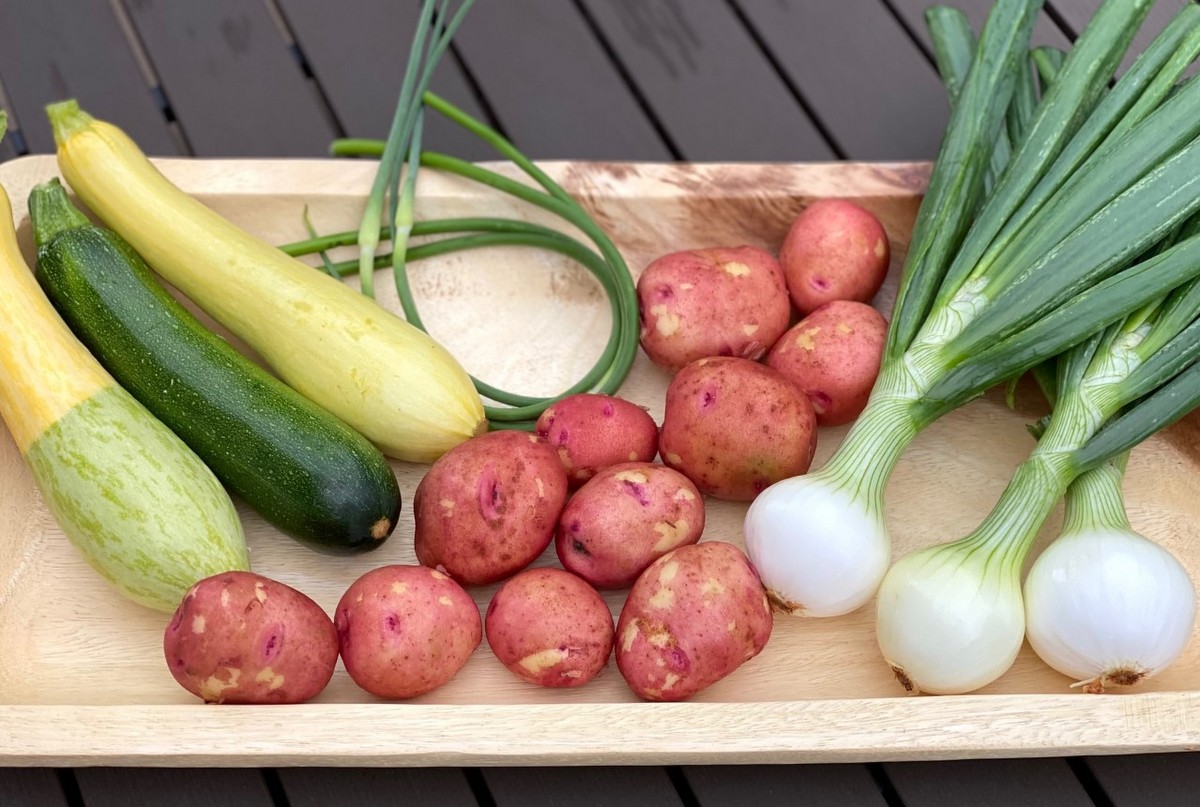 Grilled Veggie Packets
Ingredients:
2 medium summer squash
1 lb new potatoes
2 sweet onions
7 garlic scapes
4 Tbsp olive oil, avocado oil, or melted butter
1 tsp sea salt
¼ tsp black pepper
¼ tsp smoked paprika
Optional- fresh chopped herbs
Preheat grill.
Cut 5 sheets of heavy duty aluminum foil into 12 x 18 inch strips. If you do not have heavy duty foil, you can use two sheets of regular foil per packet.
Prepare vegetables.

Summer squash- Slice into 1 inch disks. If the circles are really big, you can cut them in half (creating half circles).
New potatoes- Wash and leave skin on. Cut into ¼ – ½ inch cubes.  You want these to be smaller than the squash since they take longer to cook.
Sweet onions- Peel, quarter, and slice into wedges.
Garlic scapes- Cut into ½ inch pieces.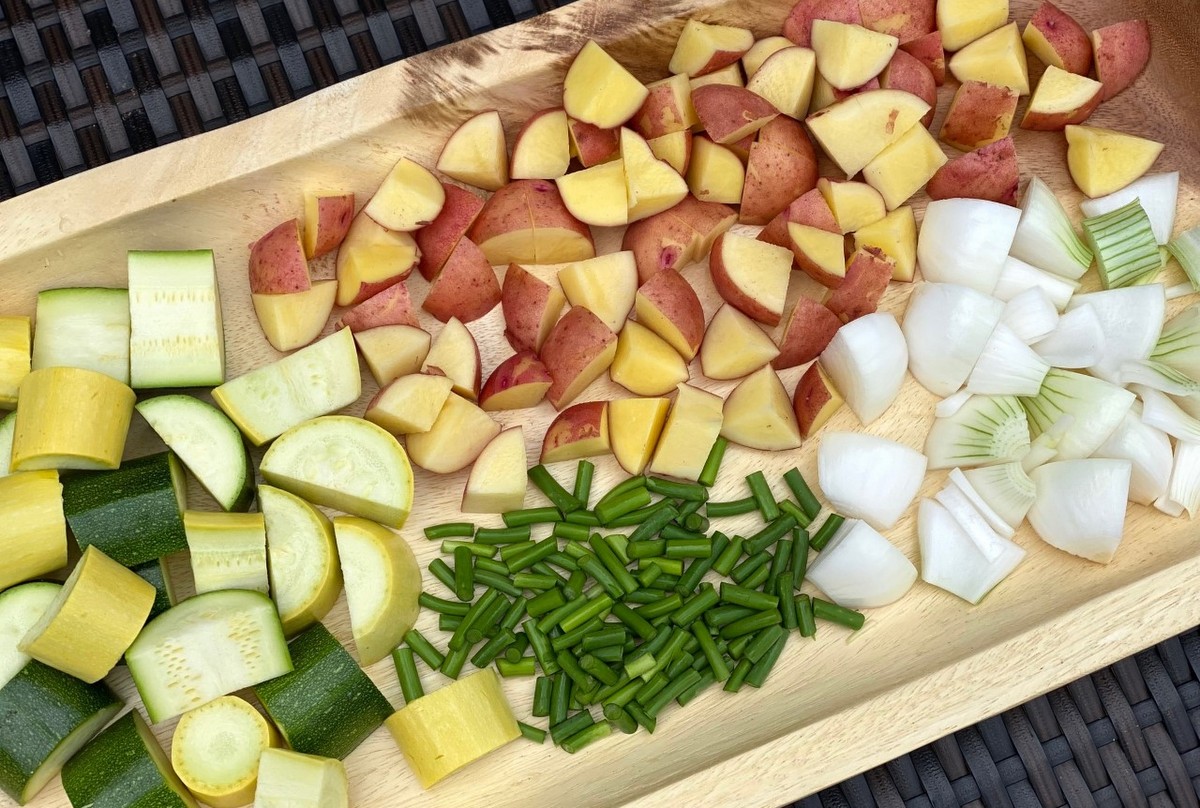 Place all prepared vegetables into a large bowl.
In a small bowl, combine oil/butter, sea salt, black pepper, and smoked paprika.
Pour oil/butter mixture over vegetables and toss until all vegetables are coated.
Divide vegetable evenly among foil packets. This recipe allows for about 2 cups per foil.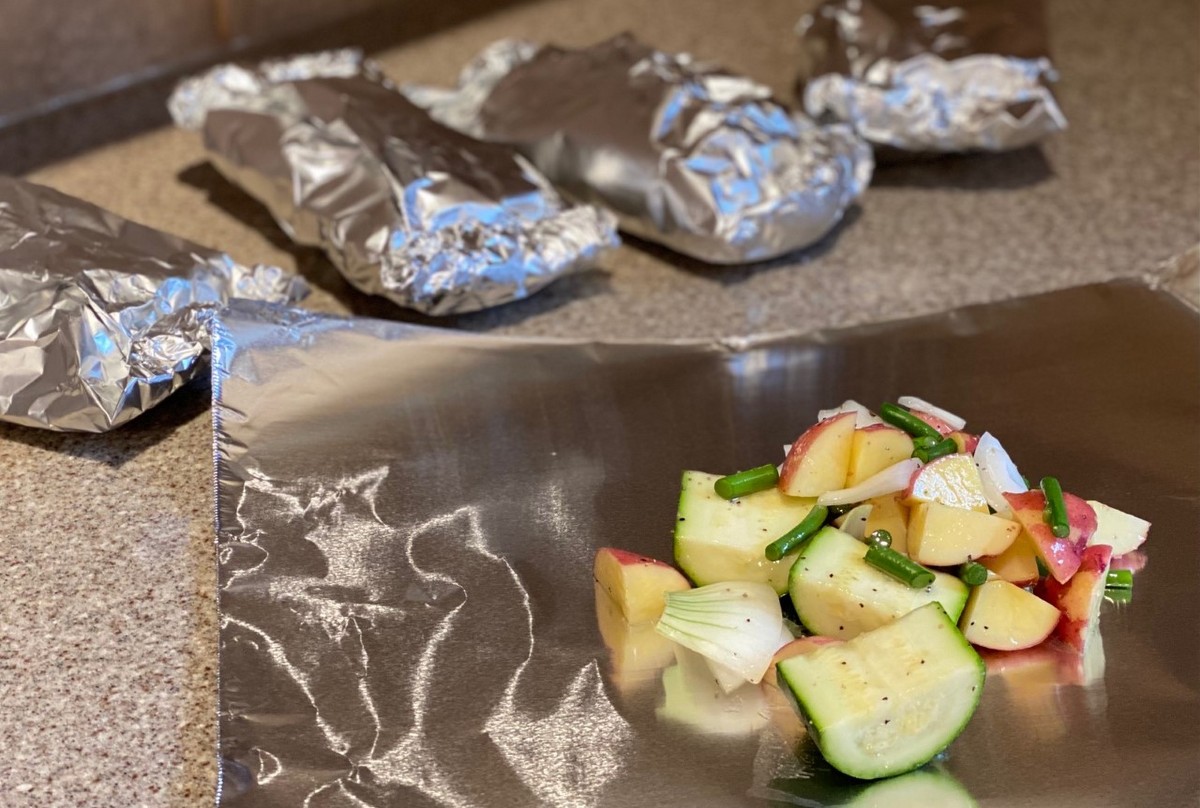 Fold foil to seal and wrap securely.
Grill temperature should be about 375-400°F.
Place foil packets on grill. Allow to cook for about 15 minutes, turning every five minutes to insure even cooking.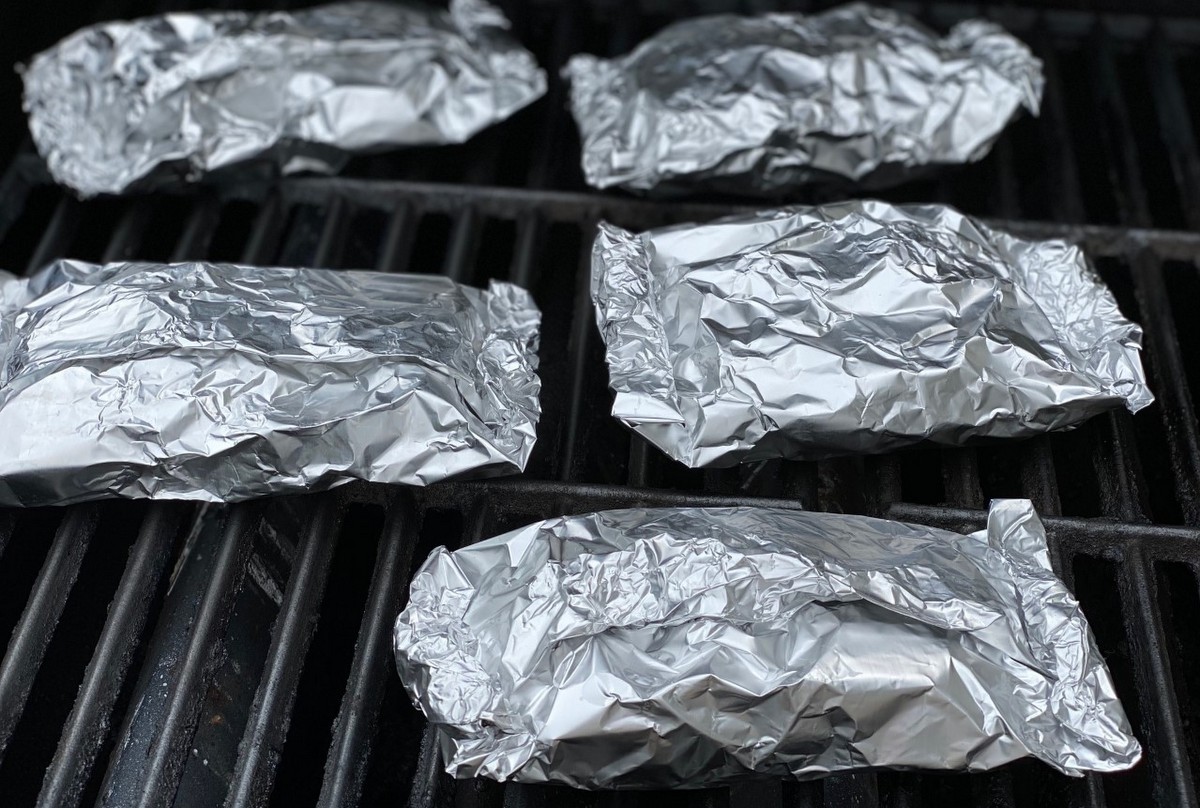 Remove packets from grill and carefully open.
You can serve right from the foil or place the grilled vegetables on a serving dish.
Garnish with fresh chopped herbs of choice or a dollop of herb butter (see recipe below).
Notes:
*If you are getting a mushroom share, feel free to add mushrooms to these packets.
*Pair with your favorite grilled protein.
*These packets can be made ahead of time.  Just refrigerate after assembling.  Remove from refrigerator 30 minutes before grilling.
*To make in the oven, cook for about 15 minutes at 400°F.
*Can also be made on a campfire!
*You can change the variety of vegetables in the grill packets as the produce we receive changes throughout the season.
Herb Butter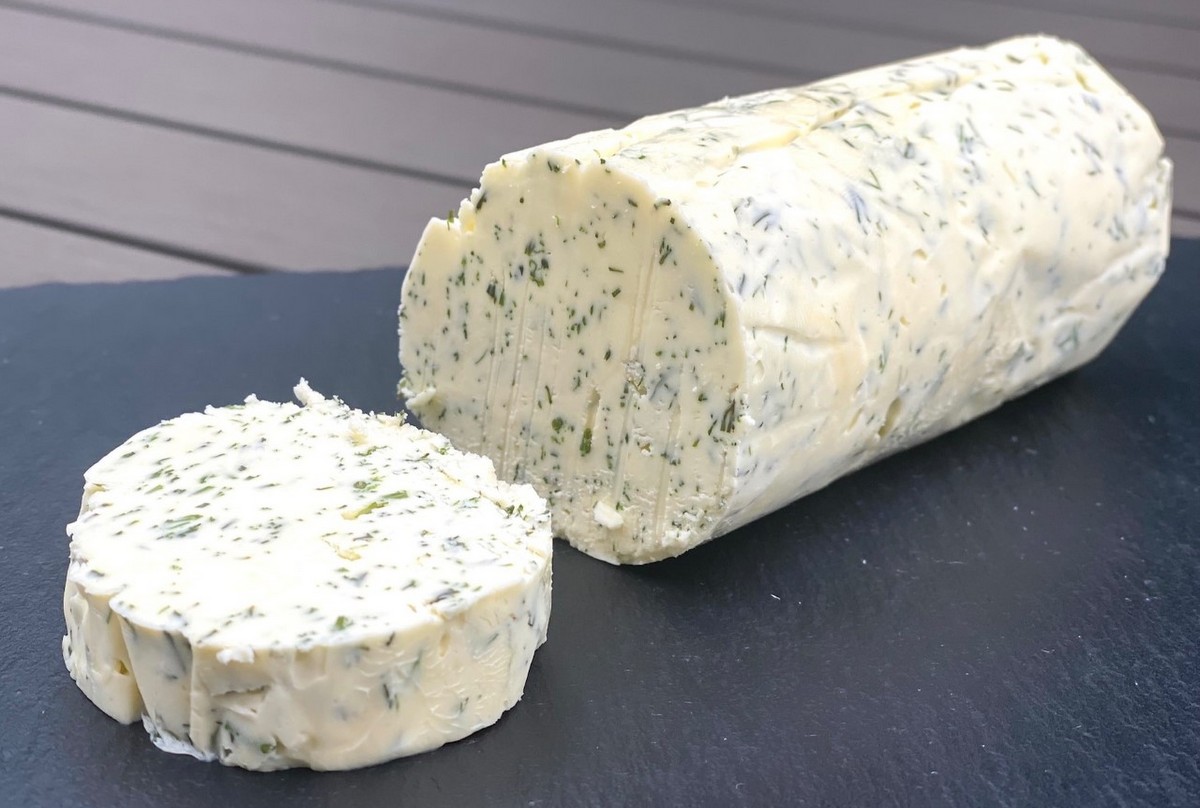 Ingredients:
8 ounces salted butter, room temperature
2 Tbsp fresh herbs, finely chopped (dill, basil, parsley, cilantro, etc.)
Other optional add-ins:
finely chopped scallions (1 Tbsp)
finely chopped garlic scapes (1 Tbsp)
crushed garlic cloves (2)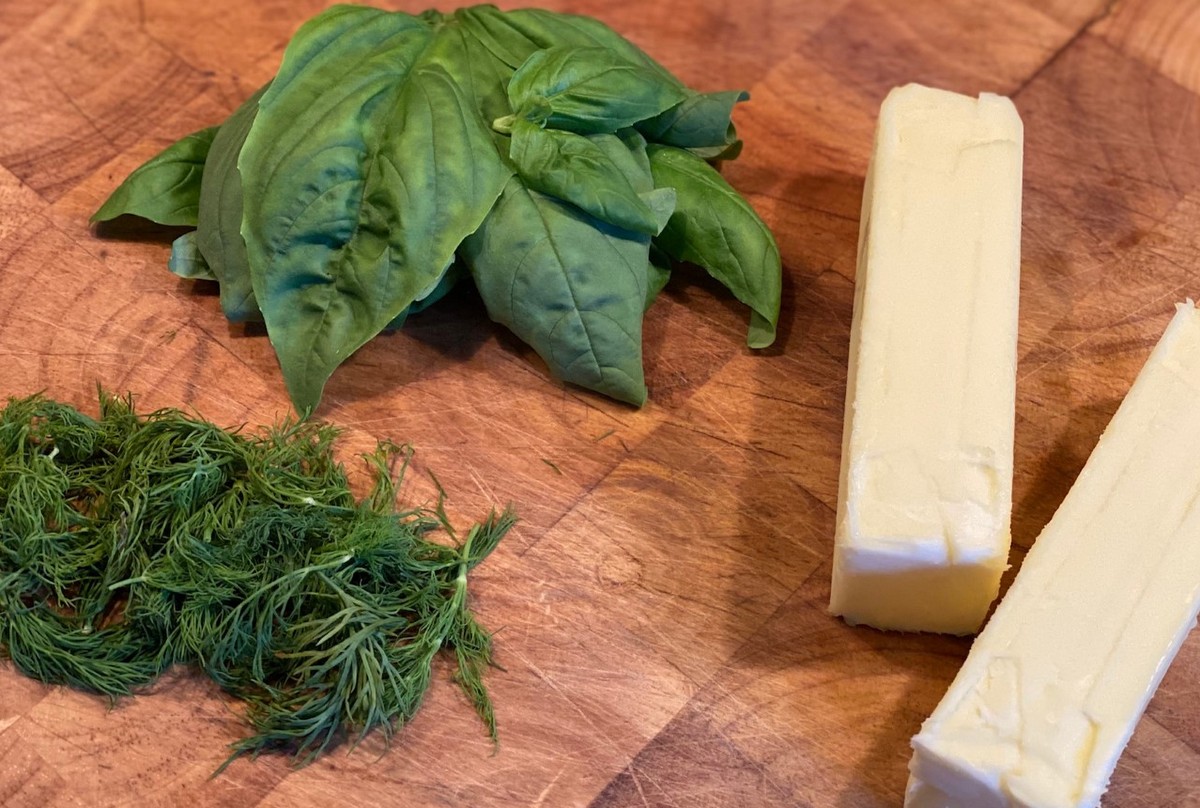 Cream butter.
Add herbs and any optional add ins. Mix well.
Place butter on a piece of wax or parchment paper.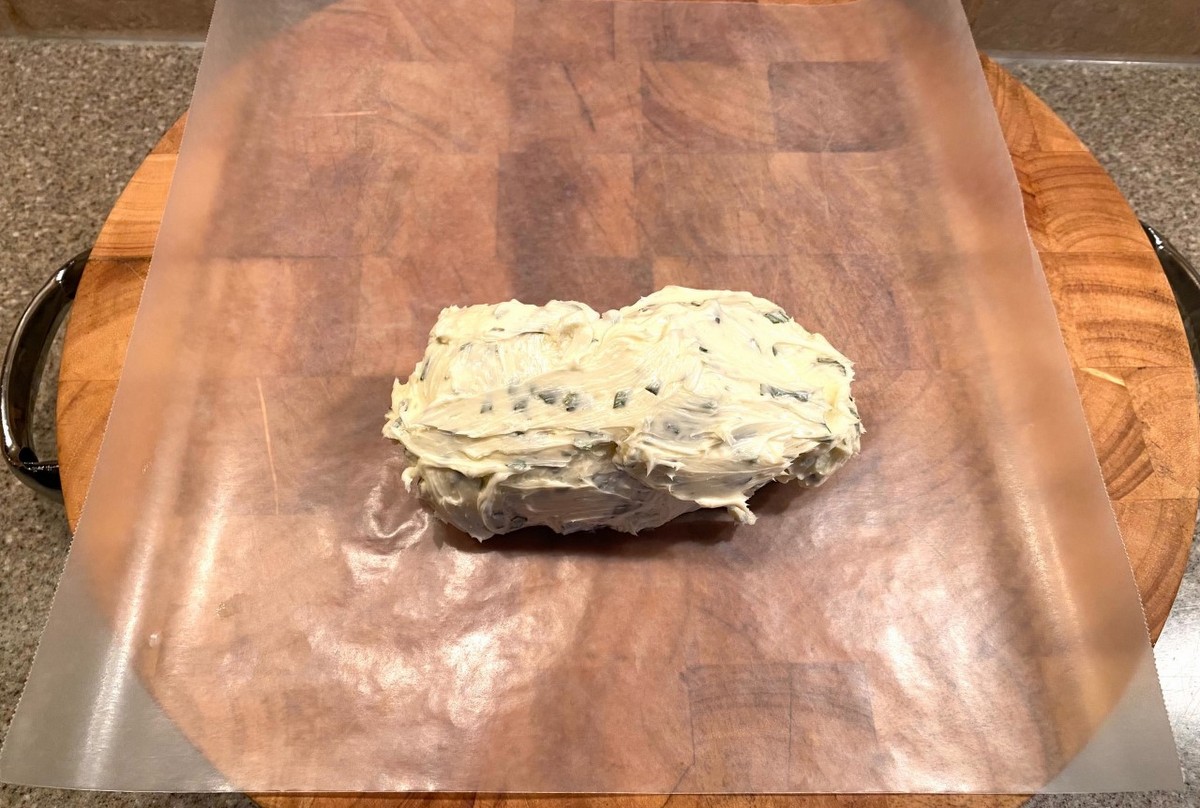 Shape into a log using paper to help mold.  Log should be about 6 inches long.  Twist ends to secure.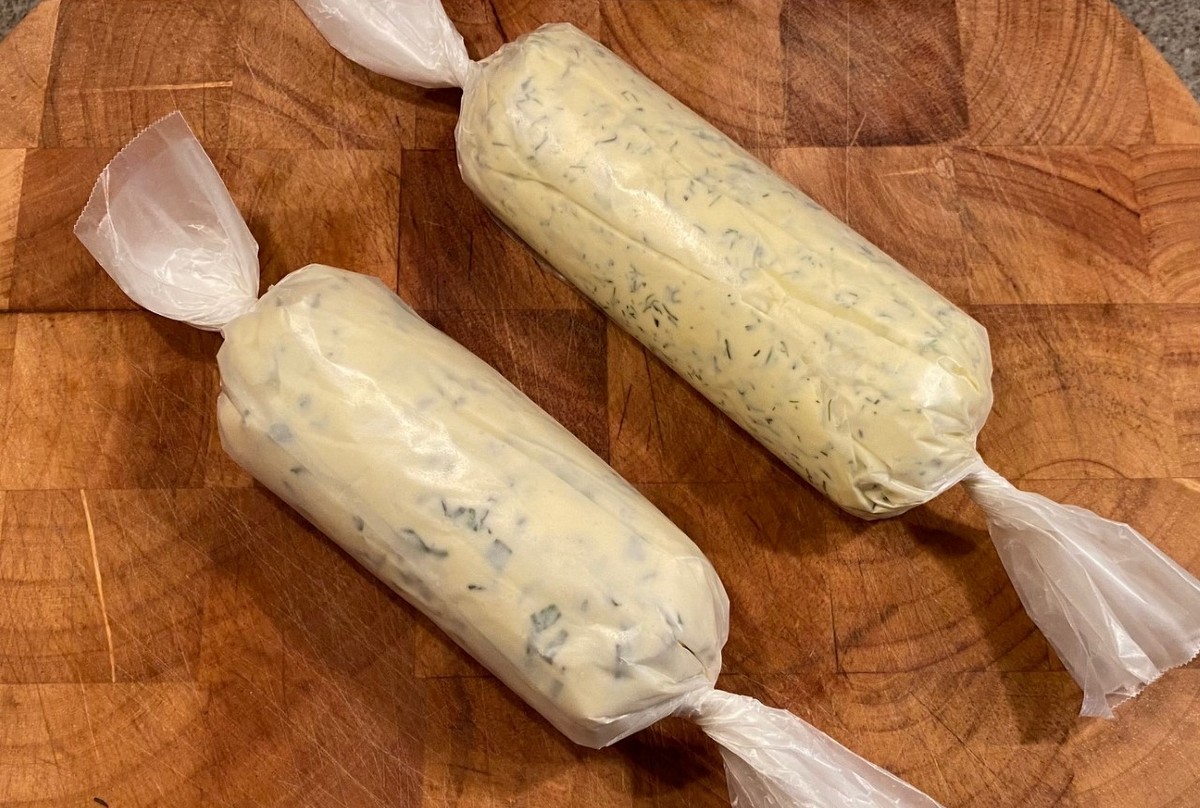 Refrigerate for at least two hours.
Herb butter will be good in the refrigerator for at least two weeks.
If you want to preserve for longer, you can freeze the whole log right in the paper.
Recipe and photos by Stephanie Borzio.  Stephanie is a mom of three active boys and is an autoimmune warrior.  After battling her own health for several years, Stephanie found healing through food and lifestyle changes, including joining Blooming Glen Farm CSA of which she is a long time member.  She is a Board Certified Integrative Nutrition Health Coach who is passionate about sharing healthy living tips and real food recipes.  Instagram and Facebook: Tru You Essentials; Website: www.truyouessentials.com