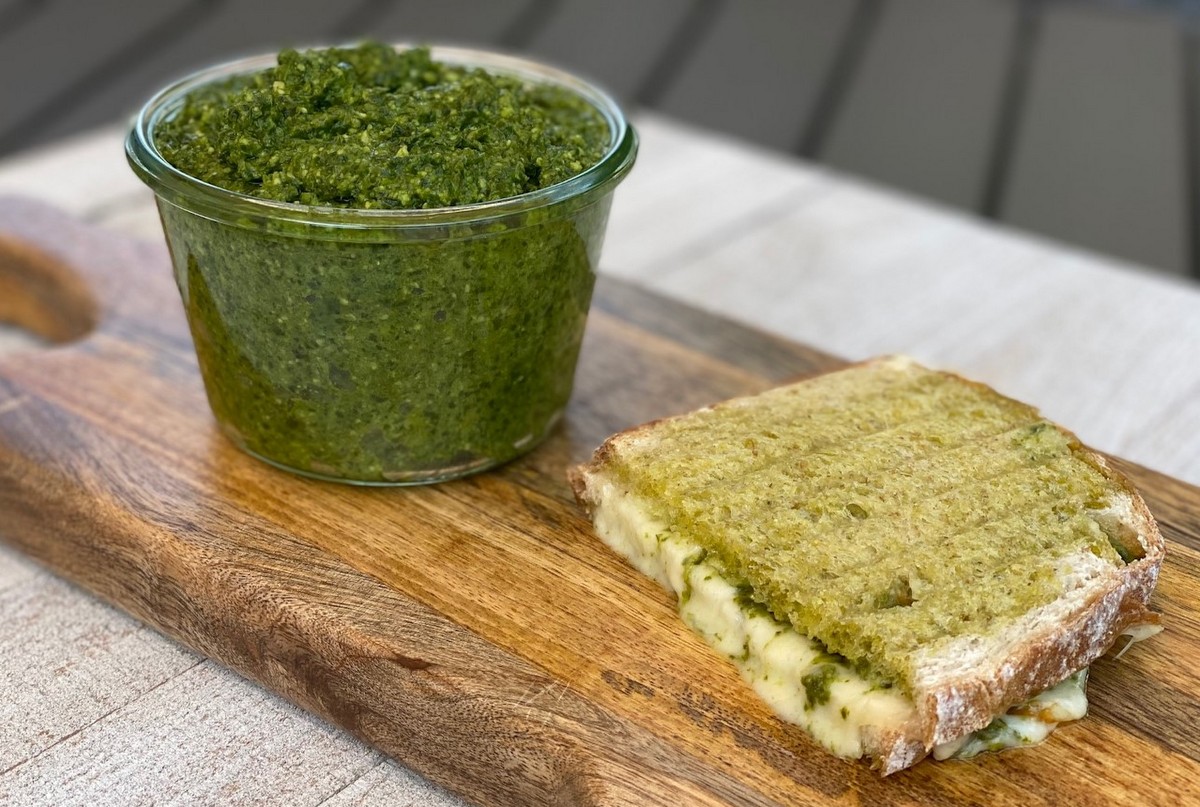 24 Jun

Kale Pesto

Pesto is a great way to combine some of the greens we get in our shares each week.  Traditional pesto uses basil, but the recipe this week features kale combined with garlic scapes and scallions.  This pesto can be used on pasta, grilled cheese, panini sandwiches or wraps, pizza, omelets, and so much more.  This recipe also freezes well.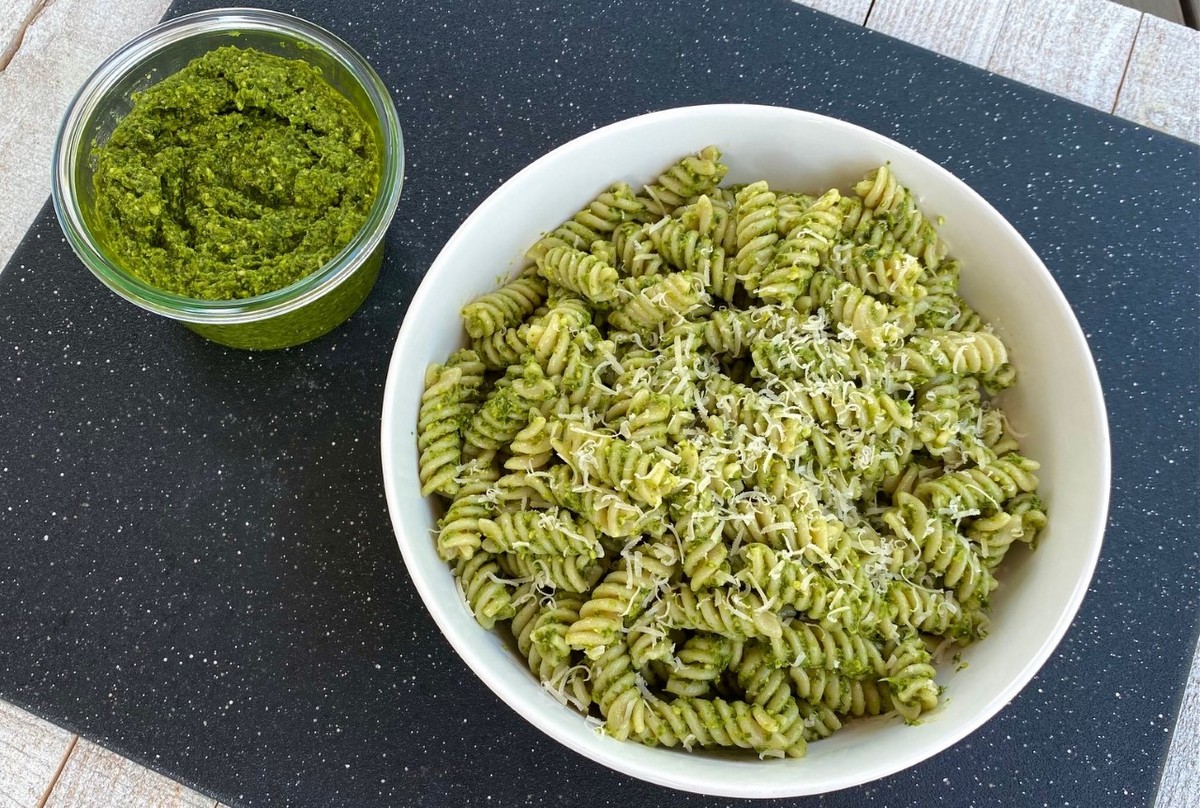 Kale Pesto
Ingredients:
6 cups kale (chopped, packed)
1/3 cup garlic scapes, chopped (about 5 scapes)
¼ cup scallions, chopped
½ cup nuts (cashews, walnuts, or pistachios)*
1 lemon juiced (about 3-4 Tbsp juice)
1 tsp lemon zest
1 ½ tsp sea salt
½ cup parmesan cheese **
1 cup olive oil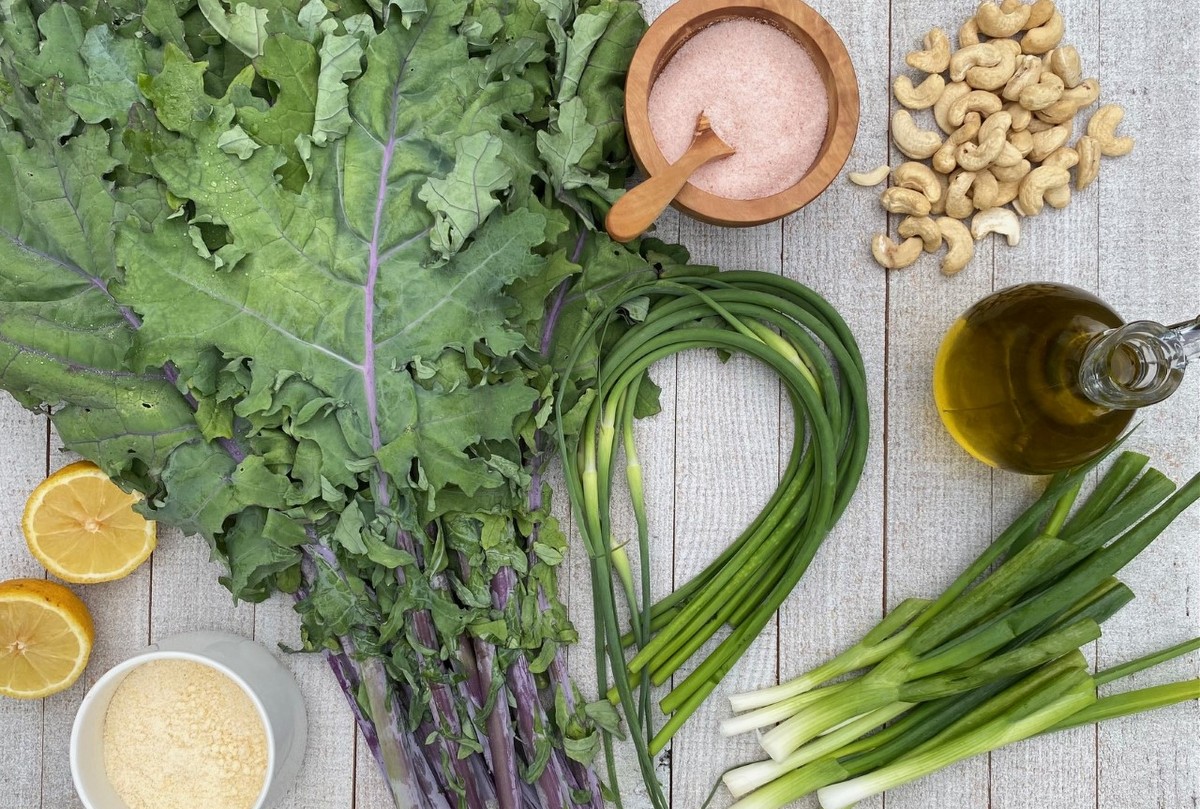 To prepare kale: wash and dry. Remove stems and coarsely chop.
Place half of the kale into a food processor. Pulse to finely chop.
Add remaining kale, garlic scapes, and scallions to food processor. Process until all ingredients are finely chopped and well combined.
Add nuts, lemon juice, lemon zest, sea salt, and parmesan cheese to food processor. Pulse to combine all ingredients.
Scrape down the sides and pulse again.
With food processor on low, slowly drizzle in the olive oil.
Process pesto until smooth.
Add additional olive oil if you want the pesto to be thinner.
Store in airtight container in refrigerator for up to a week.
To preserve for later- place pesto in ice cube trays, freeze overnight. Remove cubes from tray and store in freezer bag.
*If using salted pistachios, do not add sea salt.  Taste the pesto at the end and add sea salt to taste.
**For a vegan or dairy free option, substitute with vegan parmesan or nutritional yeast.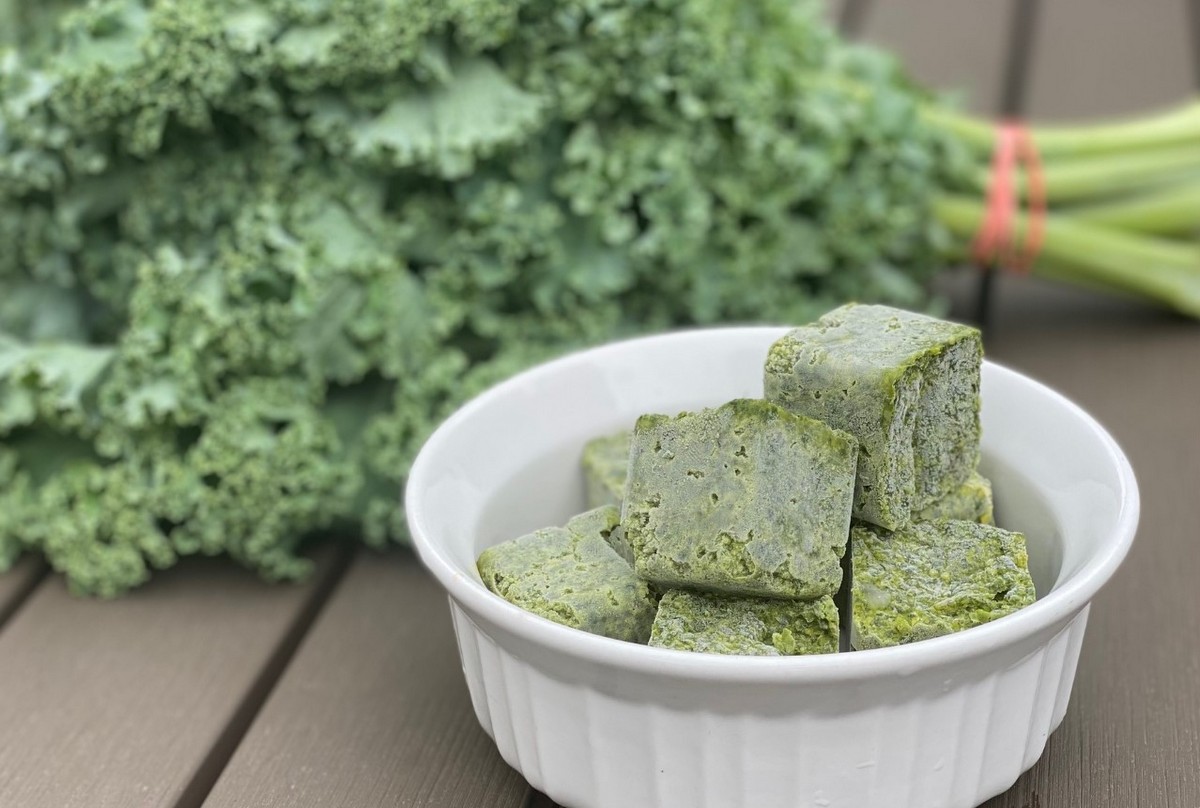 Recipe and photos by Stephanie Borzio.  Stephanie is a mom of three active boys and is an autoimmune warrior.  After battling her own health for several years, Stephanie found healing through food and lifestyle changes, including joining Blooming Glen Farm CSA of which she is a long time member.  She is a Board Certified Integrative Nutrition Health Coach who is passionate about sharing healthy living tips and real food recipes.  Instagram and Facebook: Tru You Essentials; Website: www.truyouessentials.com