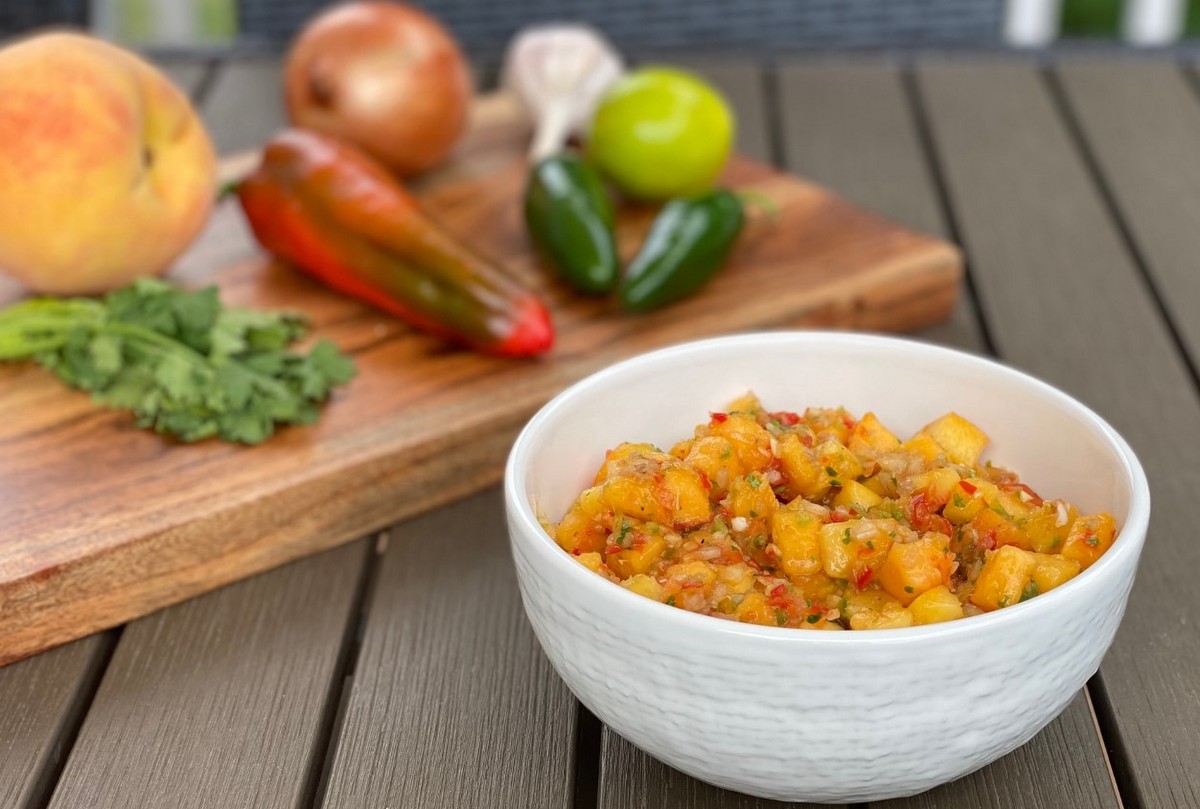 This recipe is inspired by a salsa my son and I enjoyed this summer.  We were determined to recreate it.  The beautiful, big peaches in the fruit share from North Star Orchard are the stars in this recipe.  But the jalapenos, sweet peppers, sweet onions, garlic and cilantro from the farm enhance the flavor and combine to make a delicious, summer treat.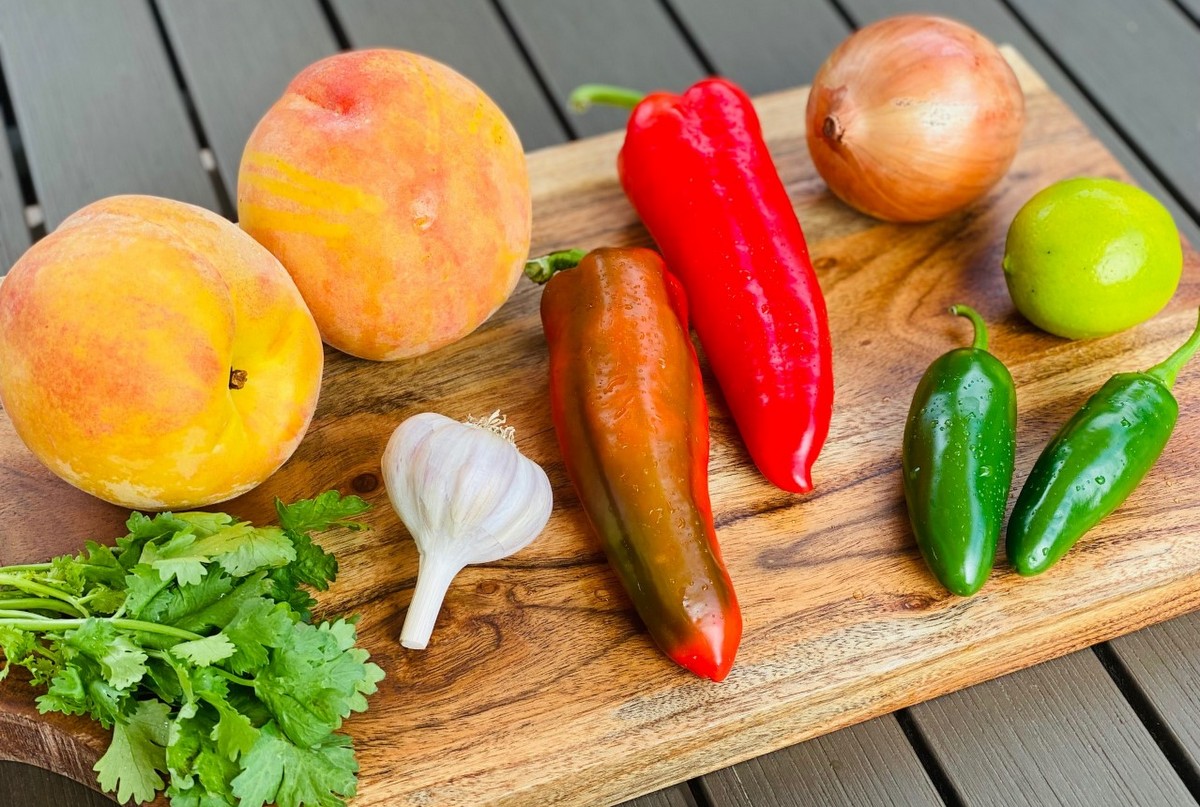 Peach Salsa
Ingredients:
1-2 jalapeno peppers (stem, seeds, and membranes removed)*
3 cloves garlic
½ sweet onion, roughly chopped
1 sweet pepper (stem, seeds, and membranes removed)
2 Tbsp fresh cilantro
4 cups peaches, diced (skin can be kept on)
½ lime
1 ½ tsp sea salt
¼ tsp black pepper
1 Tbsp white vinegar
Place jalapeno, garlic, onion, sweet pepper, and cilantro in food processor. Pulse a few times and then scrape the sides.  Pulse again until well chopped and then place in a large bowl.
Add diced peaches to the bowl.**
Zest and juice the lime into the bowl.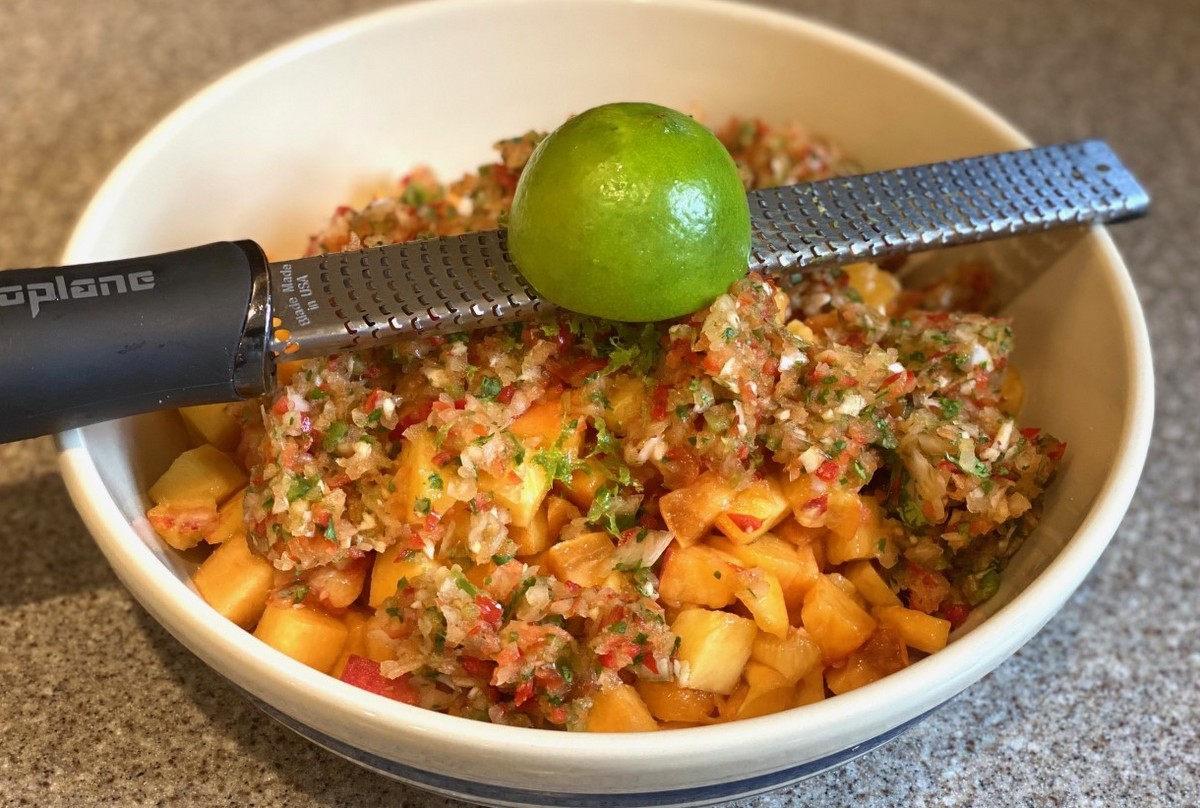 Add salt, pepper, and vinegar to the bowl. Mix well.
Refrigerate for at least 15 minutes before serving.
Can be served with chips or as a topping for a grilled protein. This salsa pairs really well with fish and pork.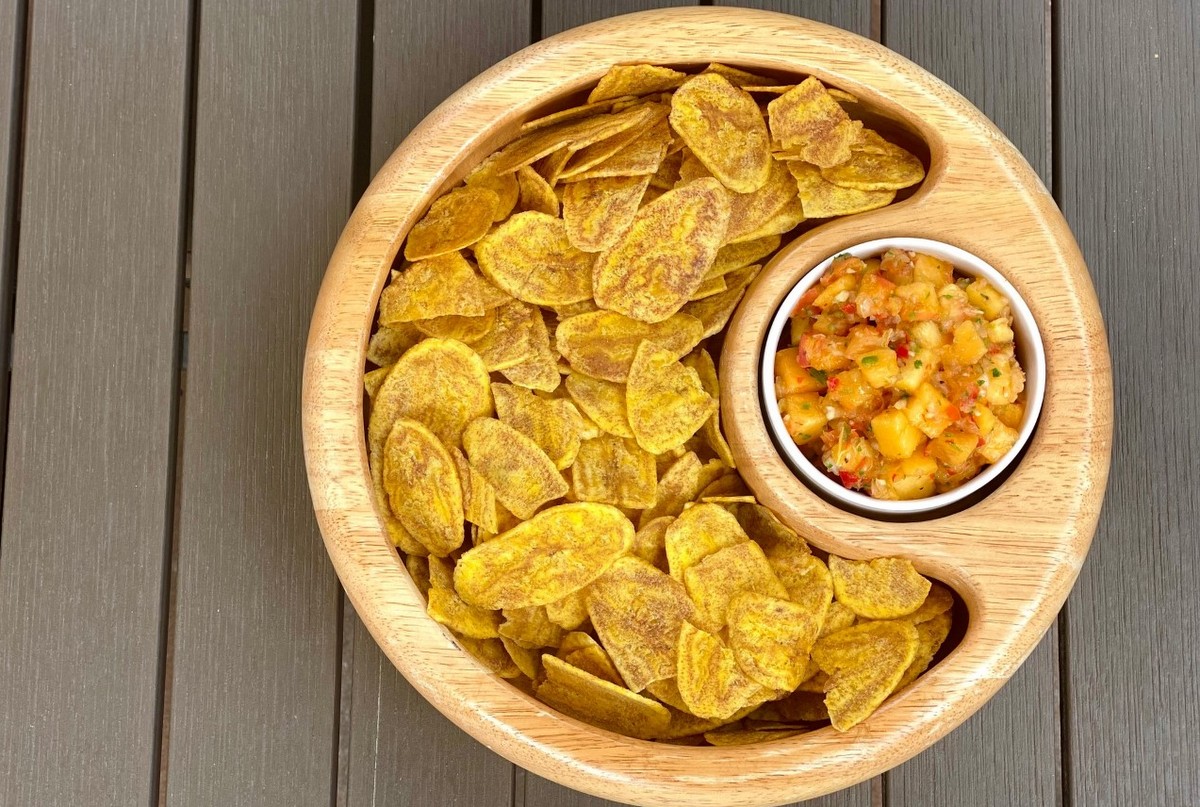 *Use just one jalapeno if you want a mild salsa.  Go with two if you would like a spicier version.  For more spice, leave the seeds and membranes on! Or try a different hot pepper variety of your preference.
**You can also grill the peaches first for a sweeter roasted flavor! Just halve and brush with a little oil. Peach salsa is also delicious made with peaches and tomatoes. Experiment and see what you like!
Recipe and photos by Stephanie Borzio.  Stephanie is a mom of three active boys and is an autoimmune warrior.  After battling her own health for several years, Stephanie found healing through food and lifestyle changes, including joining Blooming Glen Farm CSA of which she is a long time member.  She is a Board Certified Integrative Nutrition Health Coach who is passionate about sharing healthy living tips and real food recipes.  Instagram and Facebook: Tru You Essentials; Website: www.truyouessentials.com