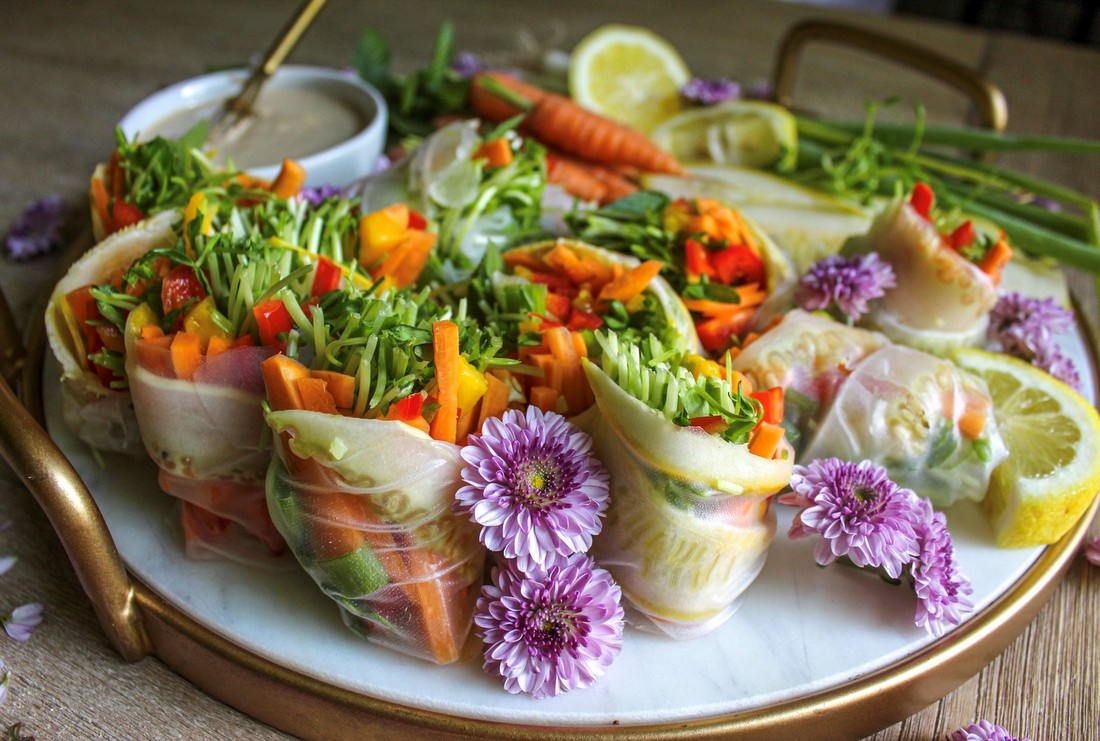 18 Jul

Summer Spring Rolls

With all the summer veggies coming in I had to make some fresh spring rolls with them! You can add in whatever else you have on hand like fresh herbs or sliced avocado.

Enjoy with my delicious tahini dipping sauce on the side:)

Ingredients for Spring rolls

1 pack rice paper
Bunch of carrots
1 cucumber
1 zucchini
1 red pepper
1 mango
Pea shoots
Scallions
Fresh mint or cilantro

Cut carrots, pepper and mango into thin strips. Slice cucumber and zucchini vertically as thin as you can (I used a mandolin). Dice scallions. Add water to a large plate to use for soaking the rice paper. When the rice paper becomes soft remove from water and add vegetables and mango to center of the paper. Tuck in sides and roll up until everything is secure inside. Continue for rest of rolls.

Ingredients for Tahini dipping sauce

1/4 cup tahini
2 Tbsp coconut aminos
2 Tbsp rice vinegar
1 clove garlic, grated
Juice of 1 lemon
Salt and pepper
Red pepper flakes(if you like spice)

Whisk all ingredients together and serve with spring rolls. Enjoy!!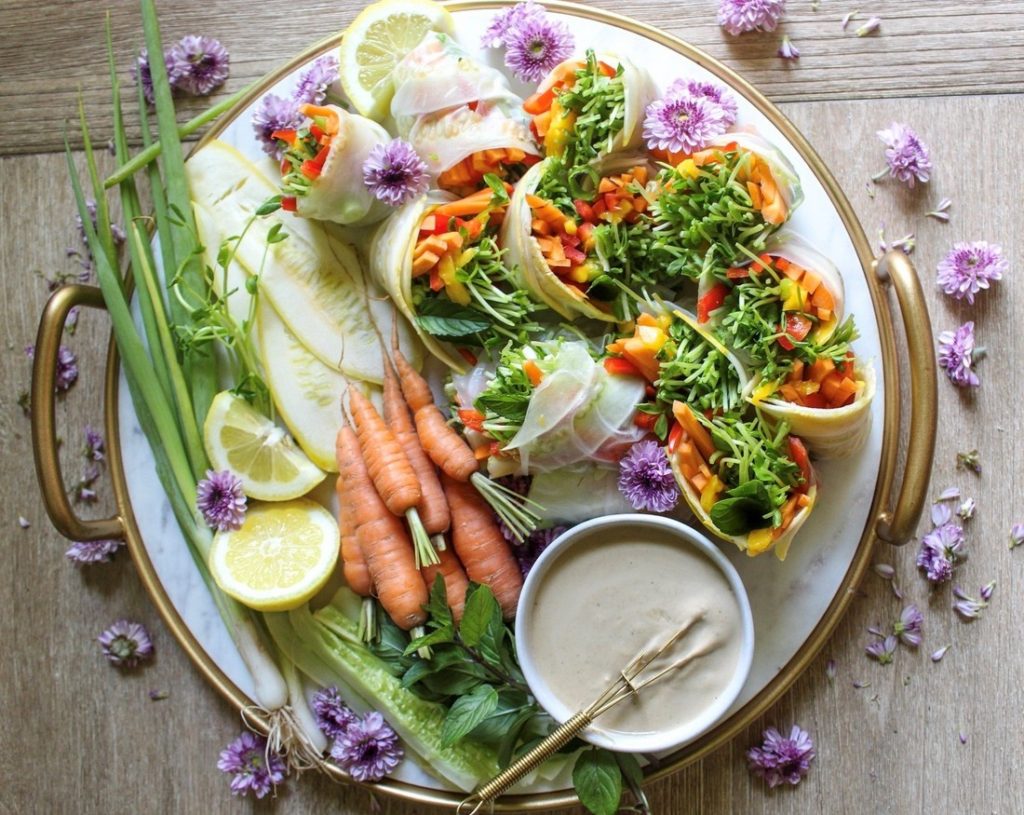 Recipe and Photos by Olivia Edgar. Olivia's passion for food and cooking finds focus on recipes using plant based, organic ingredients which make people feel their absolute best. She is a graduate of The Institute for Integrative Nutrition (IIN) and now meal preps for clients and small events. Olivia is newly married, and when she's not cooking and sharing her recipes and holistic approaches on her Instagram account, you can find her working on their fixer-upper in Telford.