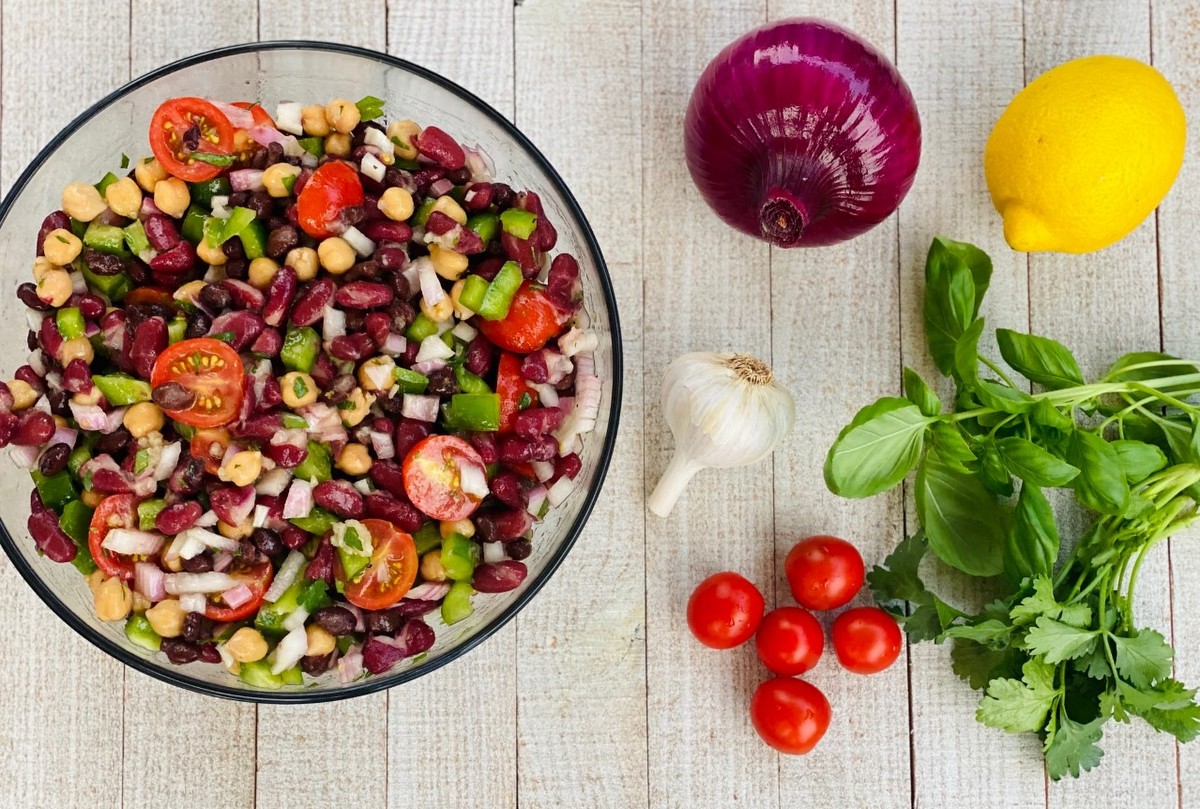 This colorful bean salad is a great make-ahead dish for the summer days when you don't want to cook.  It pairs well with grilled protein, is a great side dish for barbecues, and is always a hit at picnics.  This week's harvest gives us the bell pepper, cherry tomatoes, onion, garlic, and fresh herbs needed for this recipe.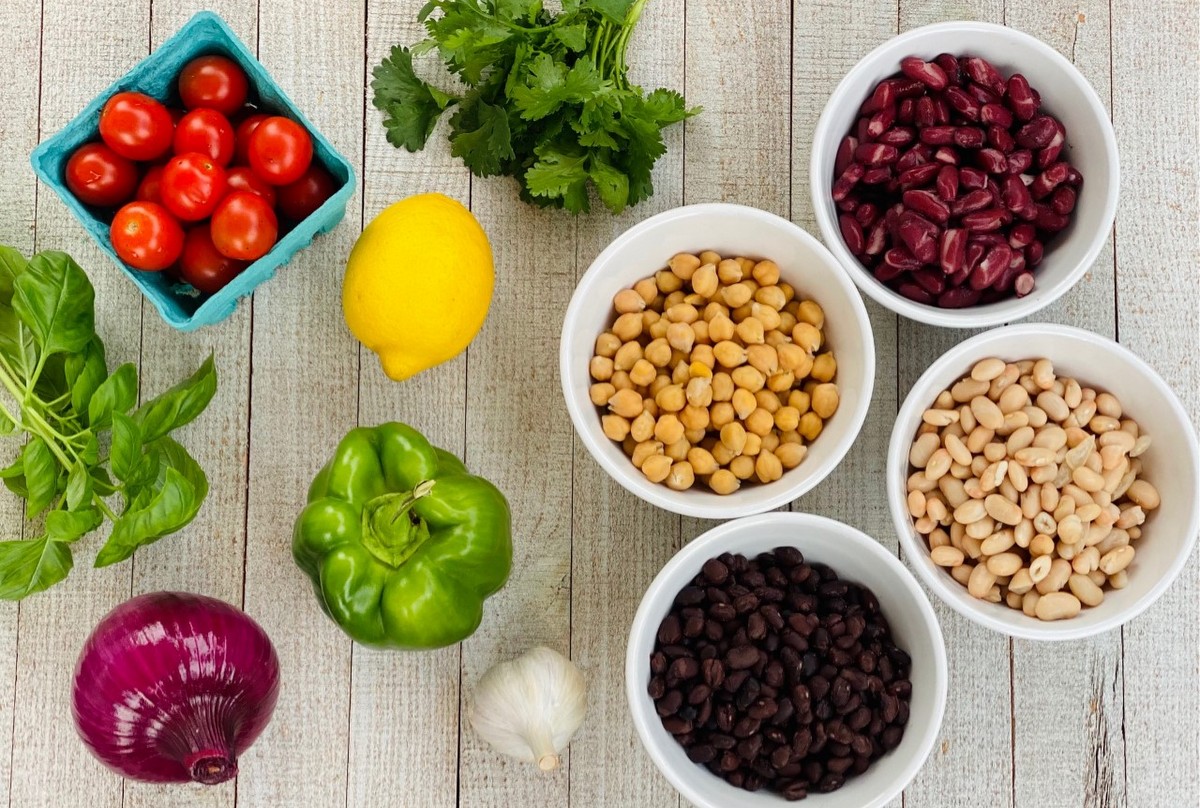 Summer Bean Salad
Ingredients:
4 cups beans, cooked and drained (kidney, black beans, chickpeas, white beans, etc.)*
1 green bell pepper, diced
1 pint cherry tomatoes, sliced in half
1 cup onion, diced (red, yellow or sweet onion)
1 clove garlic, minced
1 Tbsp fresh herbs, finely chopped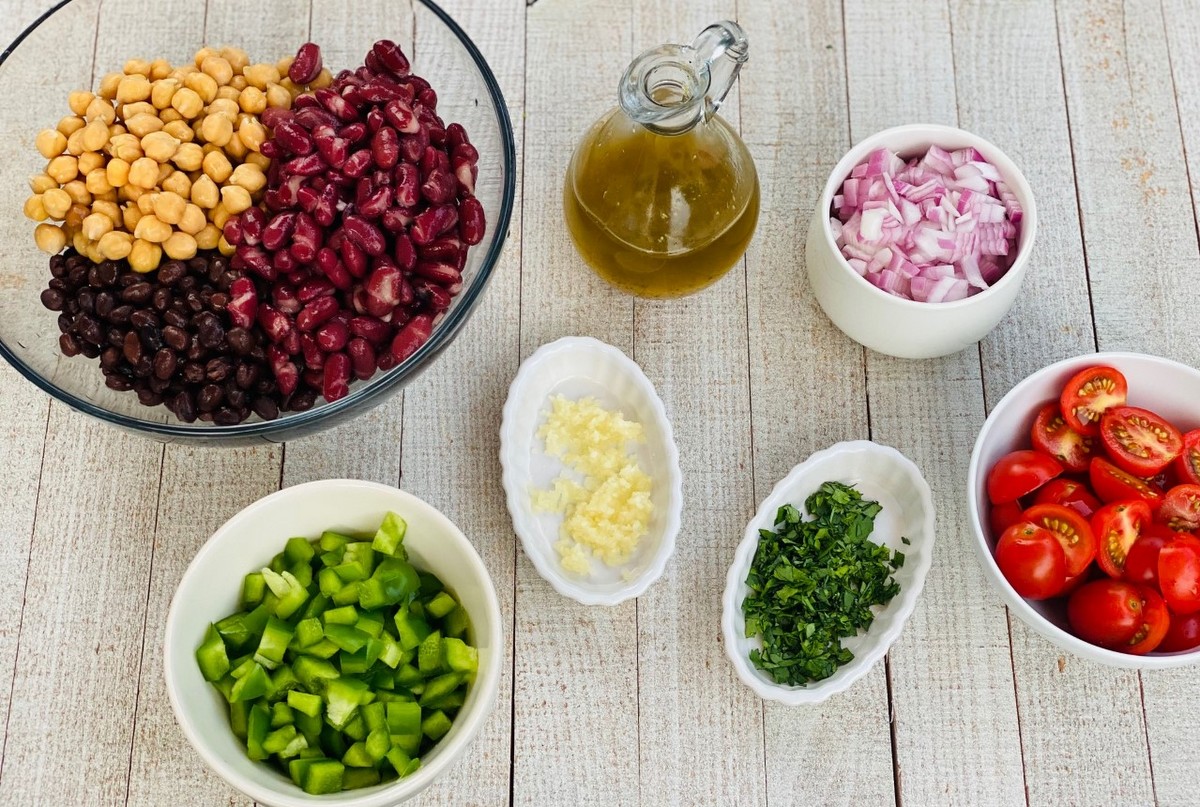 Dressing:
8 Tbsp olive oil or avocado oil
4 Tbsp apple cider vinegar
2 Tbsp lemon juice
1 tsp lemon zest
½ tsp sea salt
1/8 tsp black pepper
Combine all salad ingredients in a large bowl.
Mix together dressing ingredients in a small bowl. Whisk until well combined and then pour over salad.
Toss to coat.
Enjoy!
Refrigerate any leftovers. This salad will keep for a few days in the fridge.
*You can use any variety of beans.  If you are using canned beans, drain and rinse them before adding to salad.  If you are using dried beans, they should be cooked and cooled before adding to salad.
Recipe and photos by Stephanie Borzio.  Stephanie is a mom of three active boys and is an autoimmune warrior.  After battling her own health for several years, Stephanie found healing through food and lifestyle changes, including joining Blooming Glen Farm CSA of which she is a long time member.  She is a Board Certified Integrative Nutrition Health Coach who is passionate about sharing healthy living tips and real food recipes.  Instagram and Facebook: Tru You Essentials; Website: www.truyouessentials.com