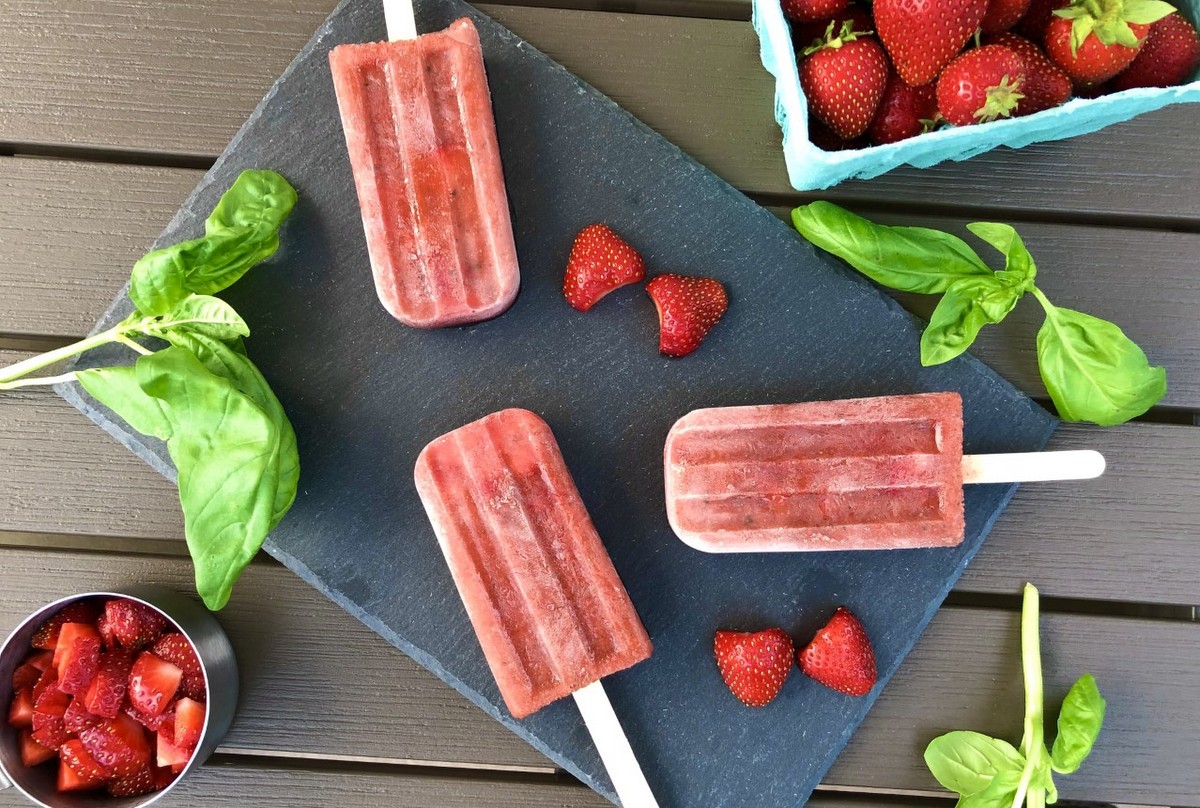 17 Jun

Strawberry Basil Popsicles

It is always a treat when we get to head out to the fields and pick our own strawberries at the farm.  There really is nothing better than farm fresh organic strawberries.  This recipe combines these flavorful berries with some basil to create a tasty and refreshing popsicle.  Great for both adults and kids!  If you don't want to use your whole quart of strawberries that you picked this week, feel free to half this recipe. You can also use frozen strawberries, just soften enough to be able to chop them and blend them really well. Recipe made 10 popsicles, but amount will vary depending on mold size.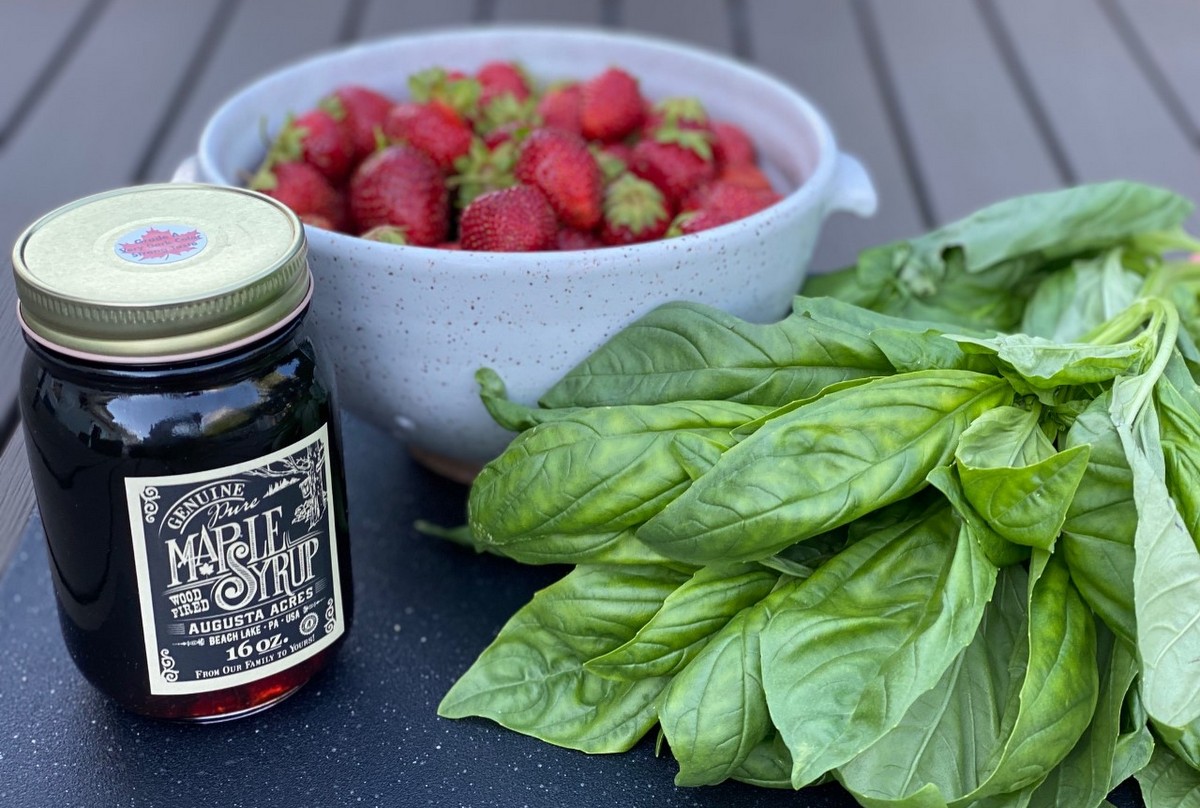 Strawberry Basil Popsicles
Ingredients:
1 cup maple syrup
¼ cup packed, chopped basil leaves
½ cup water
1 quart strawberries (4 cups, divided), cleaned with stems removed
Combine maple syrup, basil, and water in small saucepan. Bring to a boil and then reduce to a simmer.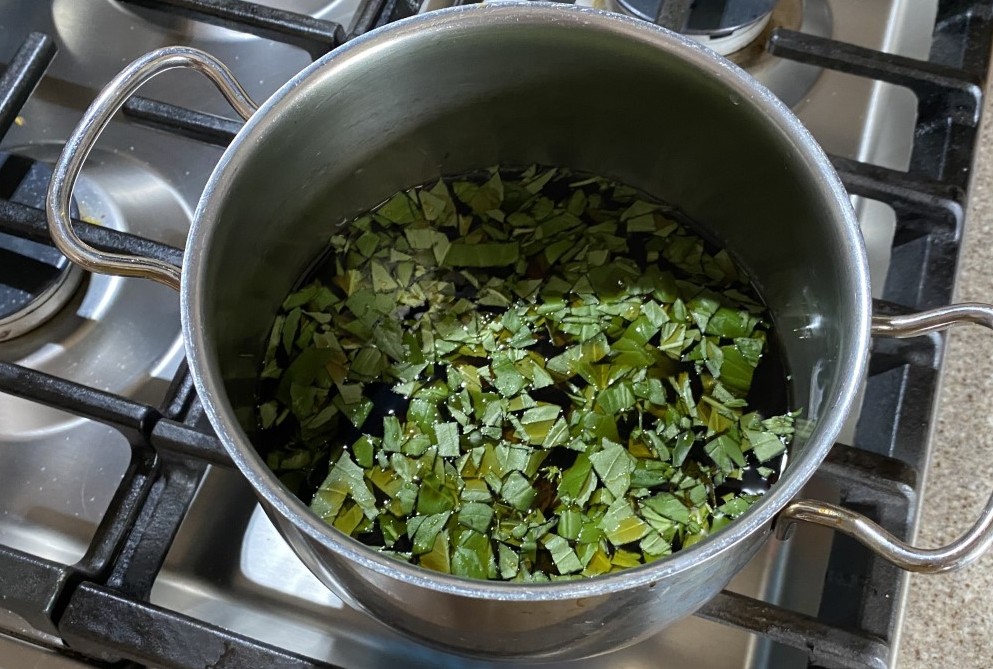 Simmer for 5 minutes. Turn burner off.  Cover and allow the mixture to infuse for an hour.
Chop ½ cup of berries into small pieces. Place the strawberry pieces into the bottoms of the popsicle mold.
Place remaining 3 ½ cups strawberries into the blender. Blend until a smooth puree is formed.
Add basil syrup into the blender with strawberry puree. Blend again to combine.  Continue blending until mixture is smooth and uniform.
Fill molds with puree.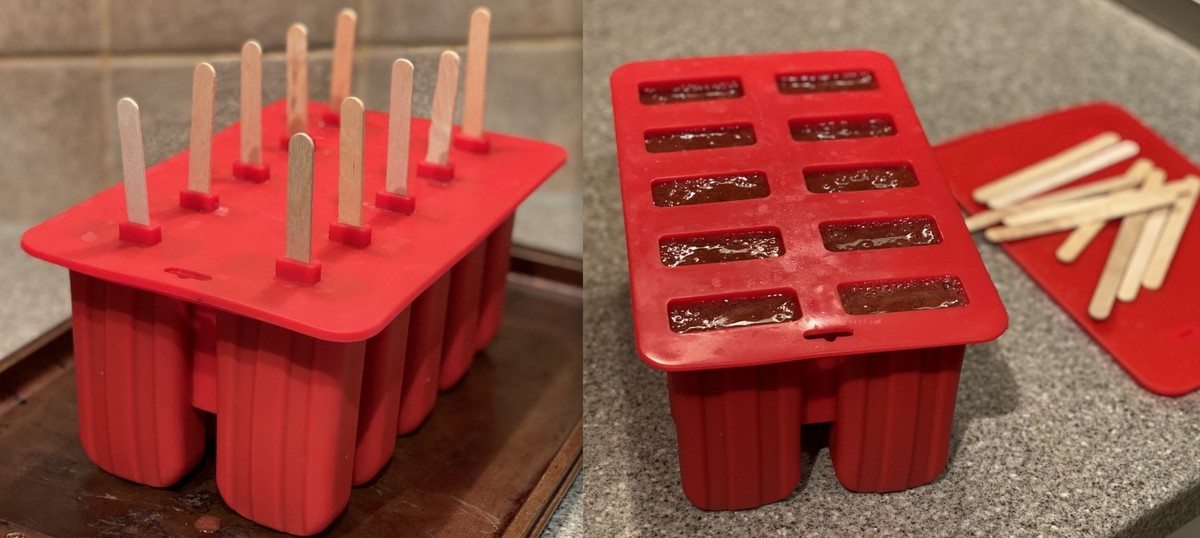 Freeze overnight.
Carefully remove popsicles from molds and enjoy!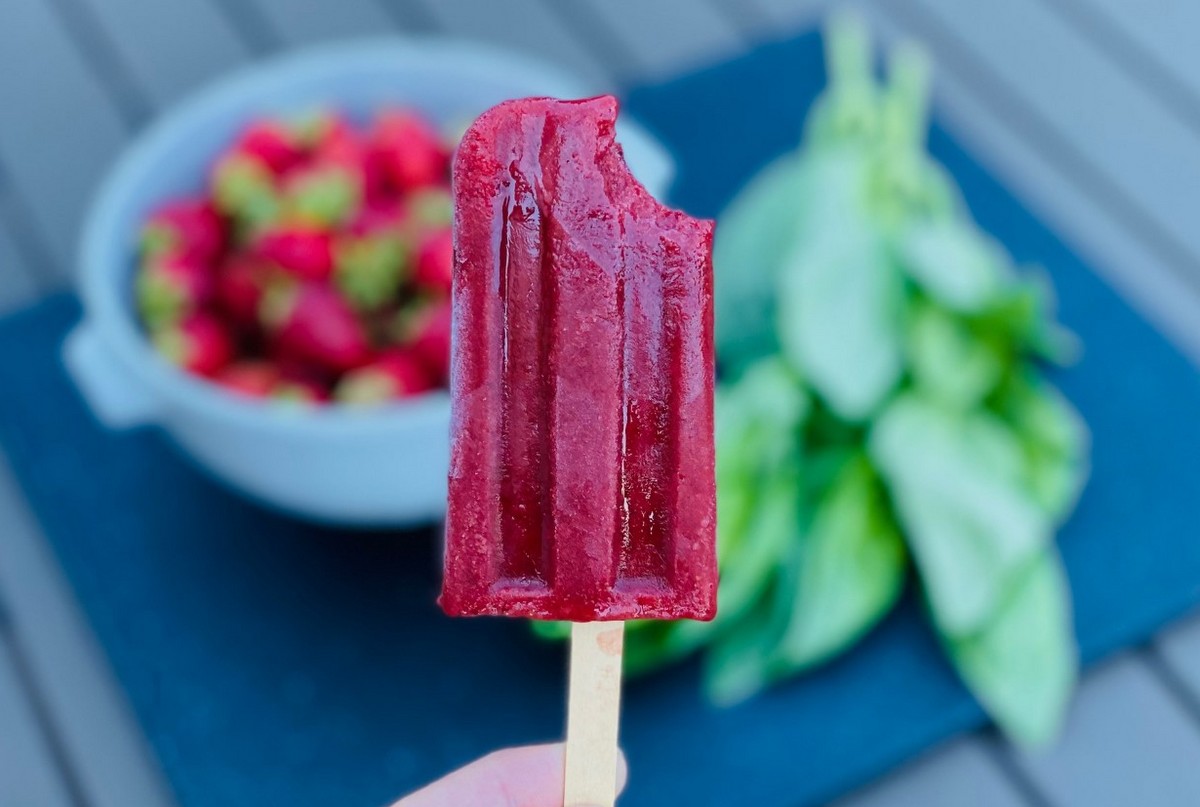 Recipe and photos by Stephanie Borzio.  Stephanie is a mom of three active boys and is an autoimmune warrior.  After battling her own health for several years, Stephanie found healing through food and lifestyle changes, including joining Blooming Glen Farm CSA of which she is a long time member.  She is a Board Certified Integrative Nutrition Health Coach who is passionate about sharing healthy living tips and real food recipes.  Instagram and Facebook: Tru You Essentials; Website: www.truyouessentials.com