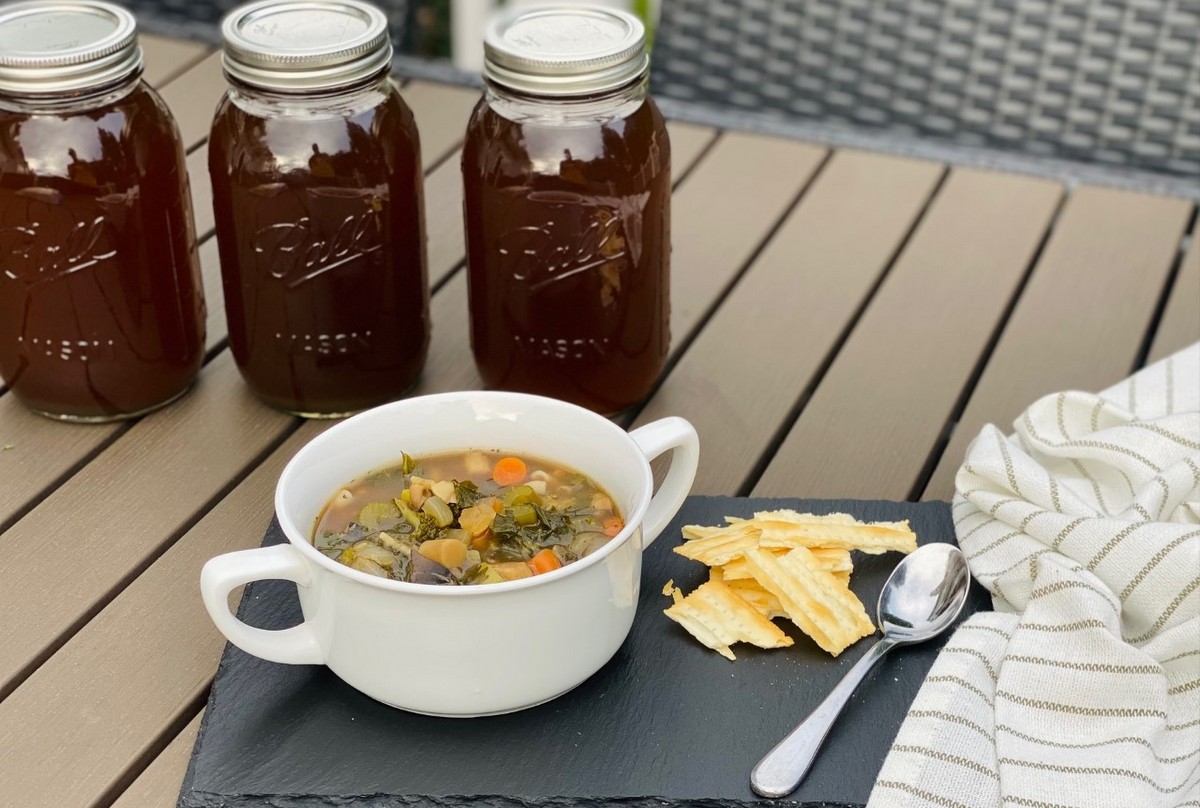 With the beautiful bounty we have received from the farm this week, I wanted to create an easy recipe for vegetable broth and a simple soup.  These recipes showcase the amazing celery, carrots, onions, broccoli, and fresh herbs from this week's share, and the parts of the veggie you might typically discard are utilized in the broth- like kale ribs, beet greens and onion peels.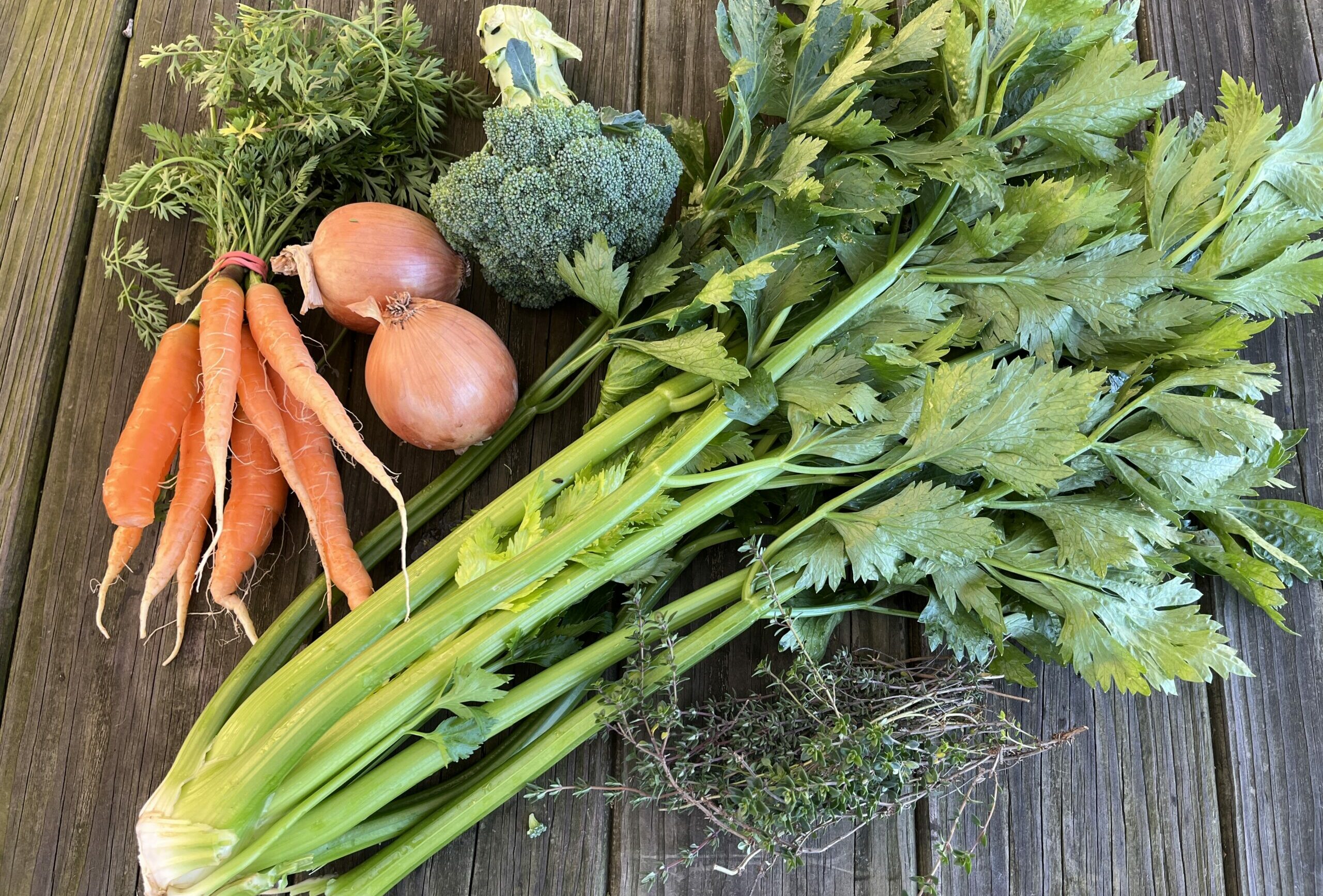 Slow Cooker Vegetable Broth
Ingredients:
2 onions- cut into 1/8ths with skin on
1 head garlic- chopped in half with skin on
4 carrots with tops- rough chopped
4 celery stalks with leaves- rough chopped
8 cups chopped veggie scraps (kale ribs, beet greens, turnip tops, onion peels, etc.)
3 Tbsp fresh herbs of choice- rough chopped
1 ½ tsp sea salt
¾ tsp black pepper
8-12 cups water (fill slow cooker almost to top)
Prep all ingredients and place in slow cooker.
Pour in water to within an inch of the top of the slow cooker.
Cook on high for 6 hours.
Toss strained vegetables.  Freeze or refrigerate broth.
This recipe makes about 8 cups of broth.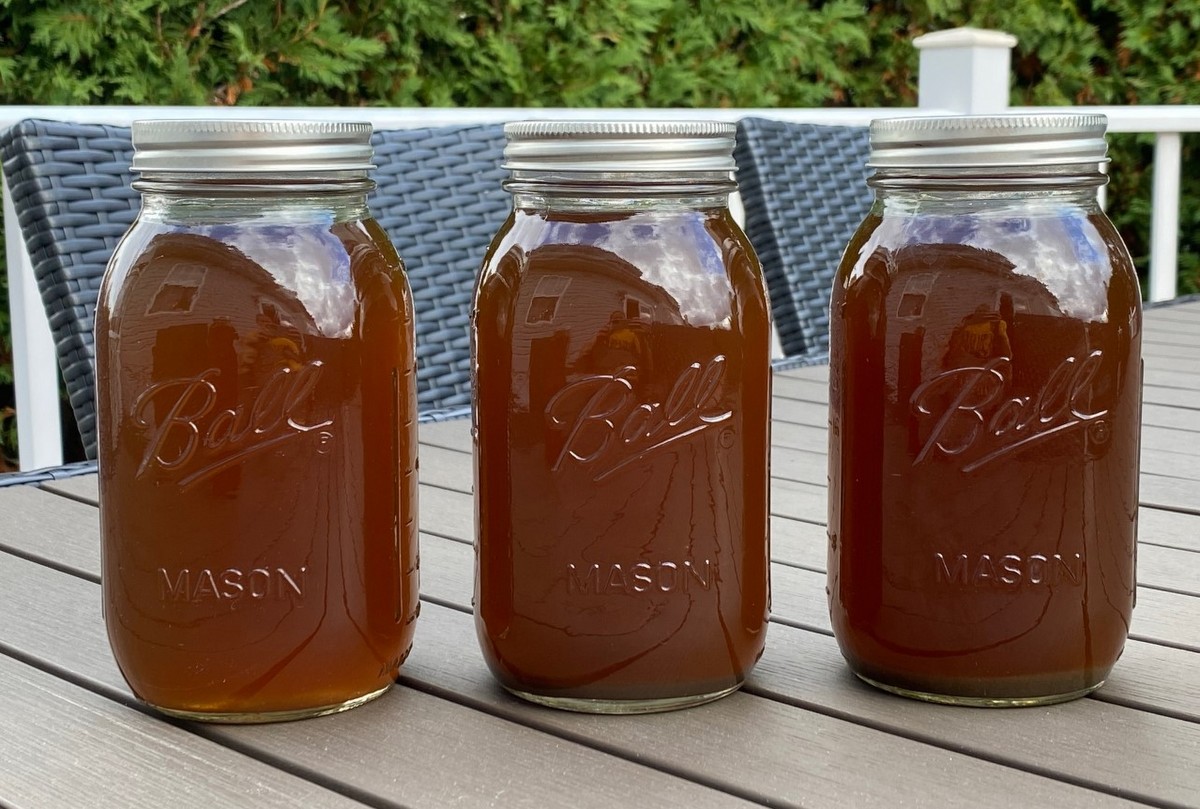 Easy Vegetable Soup
Ingredients:
2 Tbsp olive oil
2 onions, peeled and chopped
4 cloves garlic, peeled and chopped
1 bunch carrots, chopped
4 stalks celery with leaves, chopped
1 head broccoli with stalks, chopped
½ lb mushrooms, chopped
2 Tbsp fresh herbs, finely chopped
1 tsp sea salt
½ tsp black pepper
8-10 cups vegetable broth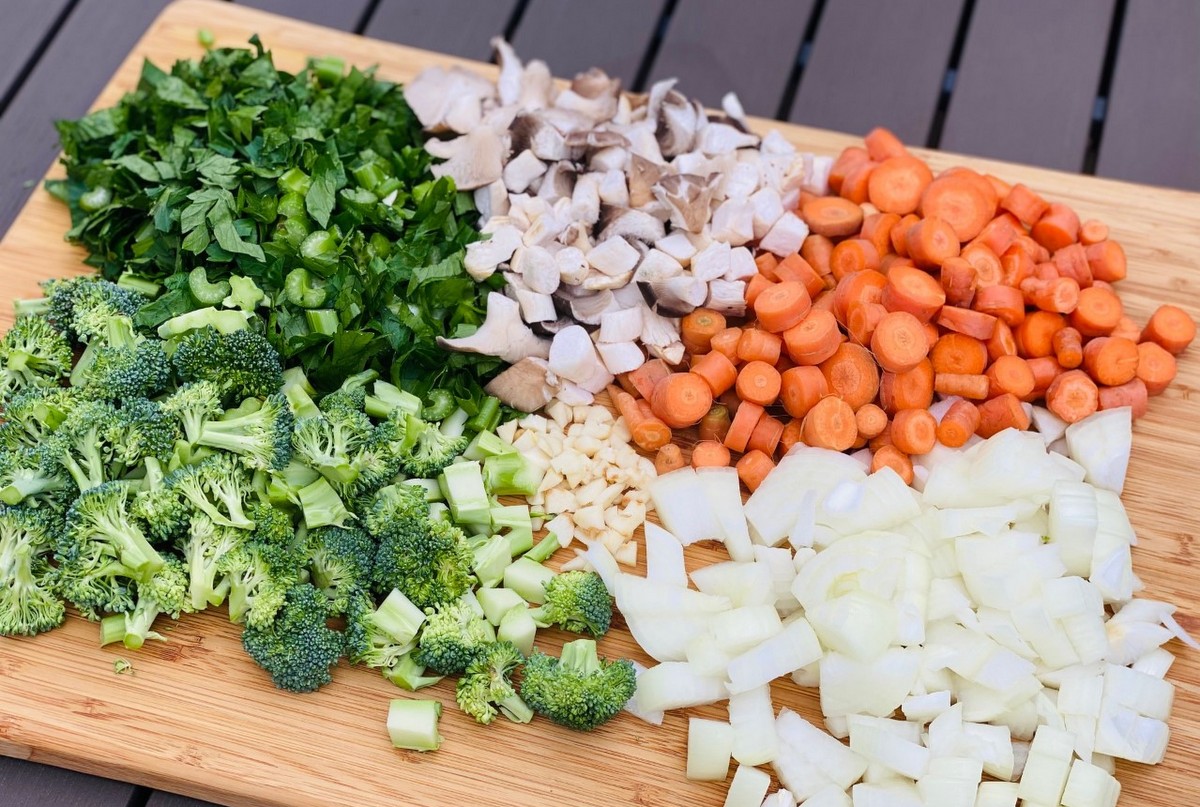 Heat oil in large saucepan.
Add onion and sauté on medium heat for 4 minutes.
Add garlic and sauté for 2 minutes.
Add carrots, celery, broccoli, mushrooms, fresh herbs, salt, and pepper. Mix well.
Add broth and simmer covered for 30 minutes.
Serve as is or with cooked pasta or rice.
Enjoy!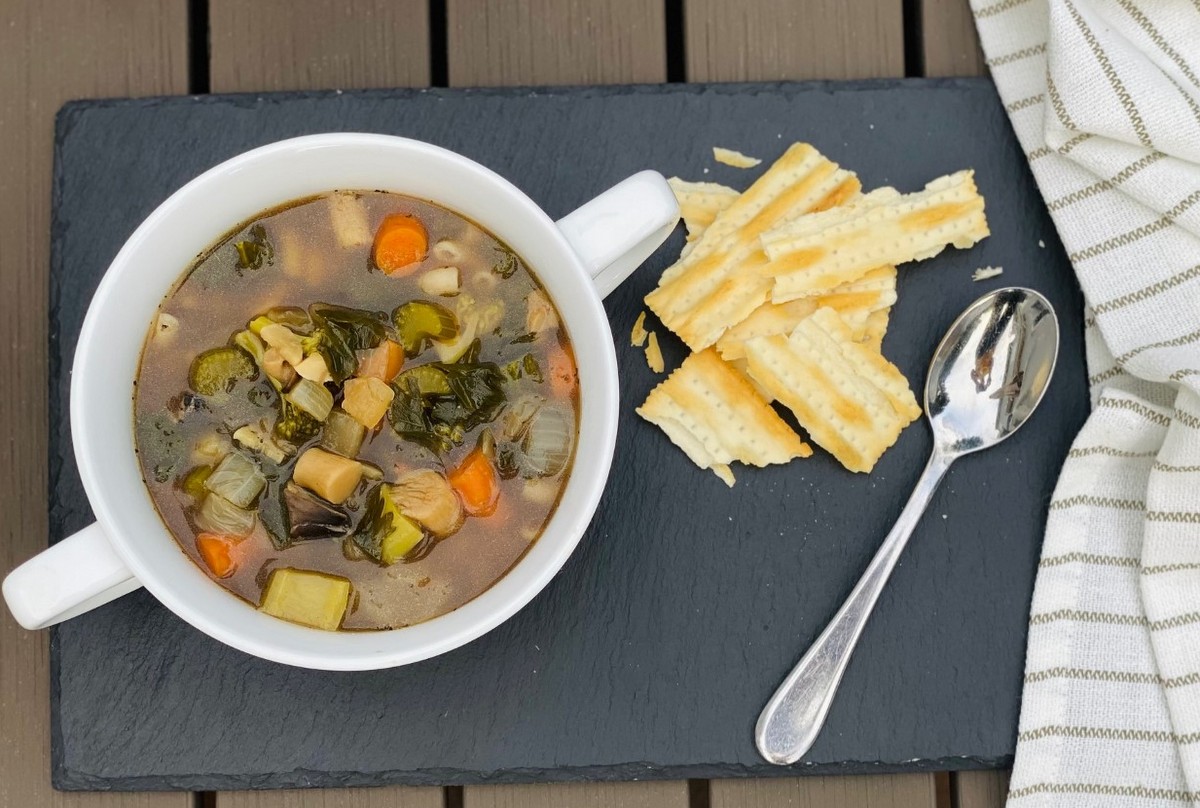 Recipe and photos by Stephanie Borzio, Blooming Glen Farm CSA Coach.  Stephanie is a mom of three active boys and is an autoimmune warrior.  After battling her own health for several years, Stephanie found healing through food and lifestyle changes, including joining Blooming Glen Farm CSA of which she is a long time member.  She is a Board Certified Integrative Nutrition Health Coach who is passionate about sharing healthy living tips and real food recipes.  Instagram and Facebook: Tru You Essentials; Website: www.truyouessentials.com