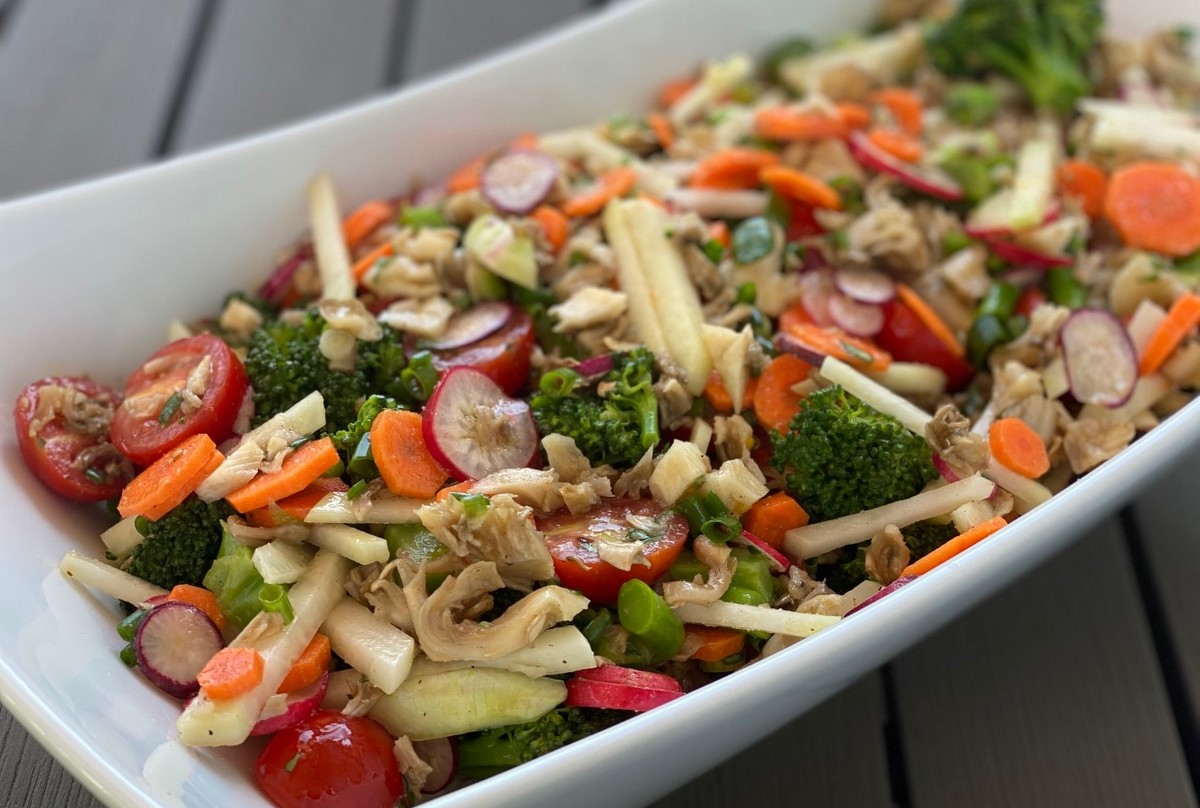 10 Jun

Marinated Spring Vegetable Salad

It feels wonderful to have the windows open and the fresh air flowing through the house.  The sunshine we have been having certainly helps as well.  With all of this beautiful weather comes amazing spring produce from our friends at Blooming Glen Farm.  This salad showcases the broccoli, kohlrabi, radishes, and scallions from this week's share.  You can also add the mushrooms from Primordia Farm and can use some honey from Heirloom Acres.   It serves as a great side dish for a barbecue or picnic.

Ingredients:
1 bunch broccoli (about 3 cups florets)
1 bunch kohlrabi (3 small)
½ bunch spring radishes (about 7-8)
1 pint cherry or grape tomatoes
2 large carrots
4 scallions, chopped
½ lb Maitake mushrooms, chopped
5 Tbsp red wine vinegar
¼ cup + 2 Tbsp olive oil
1 Tbsp fresh basil, finely chopped
1 tsp garlic powder
1 tsp sea salt
¼ tsp black pepper
1-2 tsp honey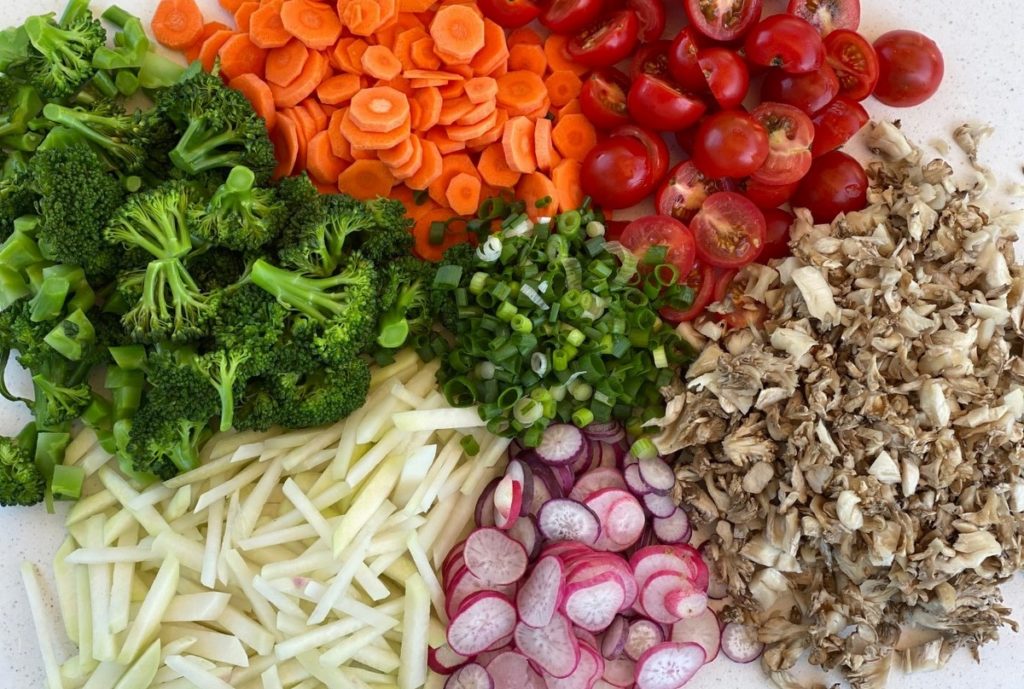 Clean and chop broccoli. Lightly steam for 4 minutes.  Remove from heat, rinse with cold water, drain in colander, and let cool.
Peel kohlrabi and cut into matchsticks.
Thinly slice radishes.
Slice tomatoes in half.
Peel carrots and thinly slice or cut into matchsticks.
Place all produce in a large bowl.
Combine vinegar, oil, basil, garlic powder, salt, pepper, and honey in a small bowl. Whisk well to combine.
Pour dressing over vegetables, mix well, and allow to marinate for 1 hour.**
Serve as a side or on top of a bed of greens.
**You can serve this dish immediately, but it tastes best when it has time to set a little bit.
Recipe and photos by Stephanie Borzio.  Stephanie is a mom of three active boys and is an autoimmune warrior.  After battling her own health for several years, Stephanie found healing through food and lifestyle changes, including joining Blooming Glen Farm CSA of which she is a long time member.  She is a Board Certified Integrative Nutrition Health Coach who is passionate about sharing healthy living tips and real food recipes. 
Instagram and Facebook: Tru You Essentials
Website: www.truyouessentials.com