12 Feb

Greens for Winter Wellness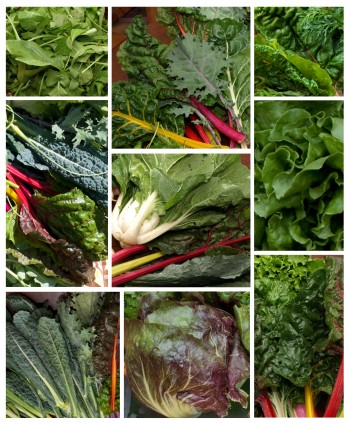 It's a gray February and we're smack in the middle of winter, the colorful and nutritious Blooming Glen Farm bounty providing only a distant memory of warmer and tastier times… sigh. This time of year can be a real downer!  Lucky for us, there's an easy way to boost our winter wellness while we await the new CSA season: Greens, glorious greens.
We've espoused the value of greens here before, and we're happy to do it again. Simply put, there's no better or easier way to boost your diet than to add some dark, leafy greens. They provide cancer-fighting vitamins and minerals, the fiber we need for heart and digestive health, and assistance to our body's detoxification processes. All of which helps us feel lighter, gives us energy, and protects our health, making them an important element to winter wellness.
Of course, nothing beats Blooming Glen Farm greens- they have some limited offerings at the Easton Farmers Market winter mart, but during this coldest time of year, if your farms or markets don't have any, supermarket offerings will do ;). Common varieties of greens found at the grocery store include collards, kale, mustard greens, arugula, spinach, escarole, and Swiss chard. Here in the blog, you can check out several greens recipes, listed below. There's also a great "Guide to Leafy Greens" at RealSimple.com, and an informational post on greens (nutrition and variety info, how to select, store and prepare, links to recipes, etc.) on the Guidance for Growing website.  Surf the resources and recipes and commit to adding an extra serving of greens to your diet to help ward of the winter blahs!
Blooming Glen Farm Beet greens recipes:
Post and photos by Mikaela D. Martin: Blooming Glen CSA member since 2005, board-certified health counselor, and co-founder and -owner of Guidance for Growing, an integrative wellness practice in Souderton. Read more about healthy eating and living on her site, http://guidanceforgrowing.com!