28 Sep

Caramelized Fennel and Onions

With this simple variation to the standard caramelized onion, you can add a new dimension of flavor to your usual pasta or pizza dishes. I spread some goat cheese on a piece of toasted fig bread and topped it with the caramelized fennel and onion mixture–a great appetizer or hors d'oeuvre idea. The anise flavor of the fennel is mellowed and sweetened by the touch of brown sugar and honey at the end.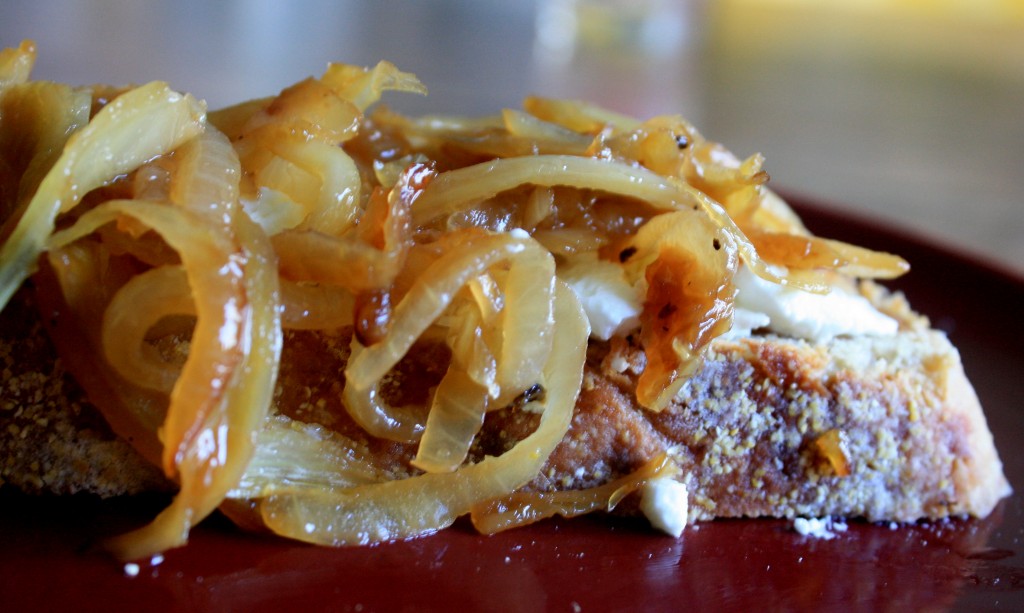 Heat 2 tablespoons of butter in a pan over medium high heat. Thinly slice 1 yellow onion and 2 bulbs of fennel and toss in with sizzling butter. Salt and pepper and saute for 10 minutes, stirring occasionally. Turn down to medium low heat and sprinkle some brown sugar over the mixture to help caramelize. Continue cooking and stirring occasionally for 30 minutes or until the onions and fennel are a deep golden brown.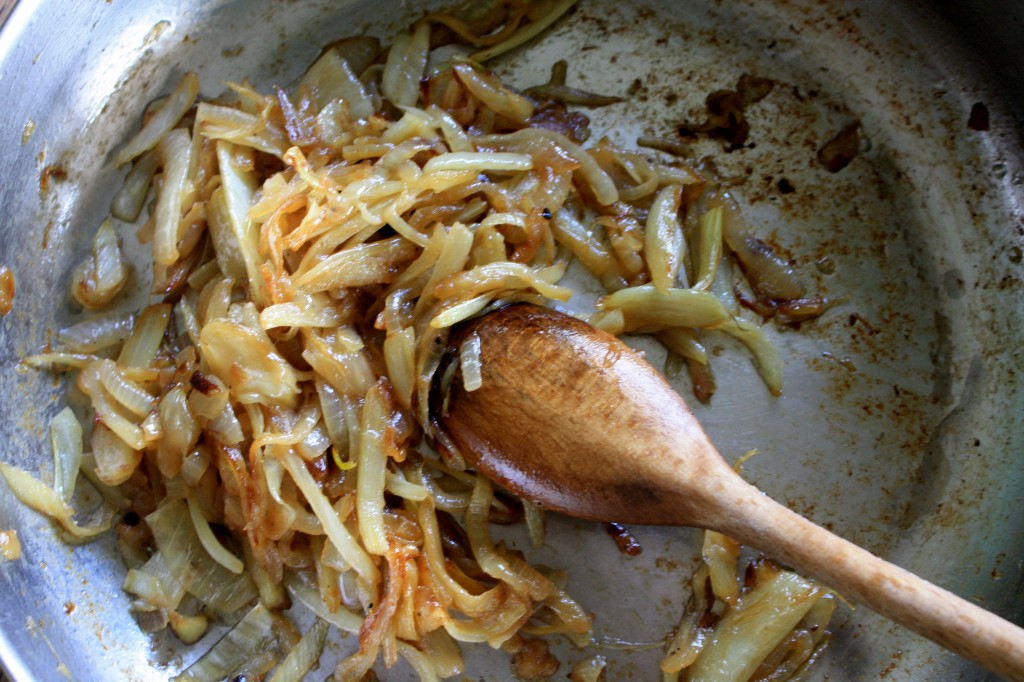 Finish with a drizzle of honey and ENJOY!
Recipe and photos by Jana Smart- Blooming Glen Farm employee and frequent creator of creative recipes using farm fresh seasonal ingredients. Check out more of her recipes on her food blog http://www.agrarianeats.blogspot.com/