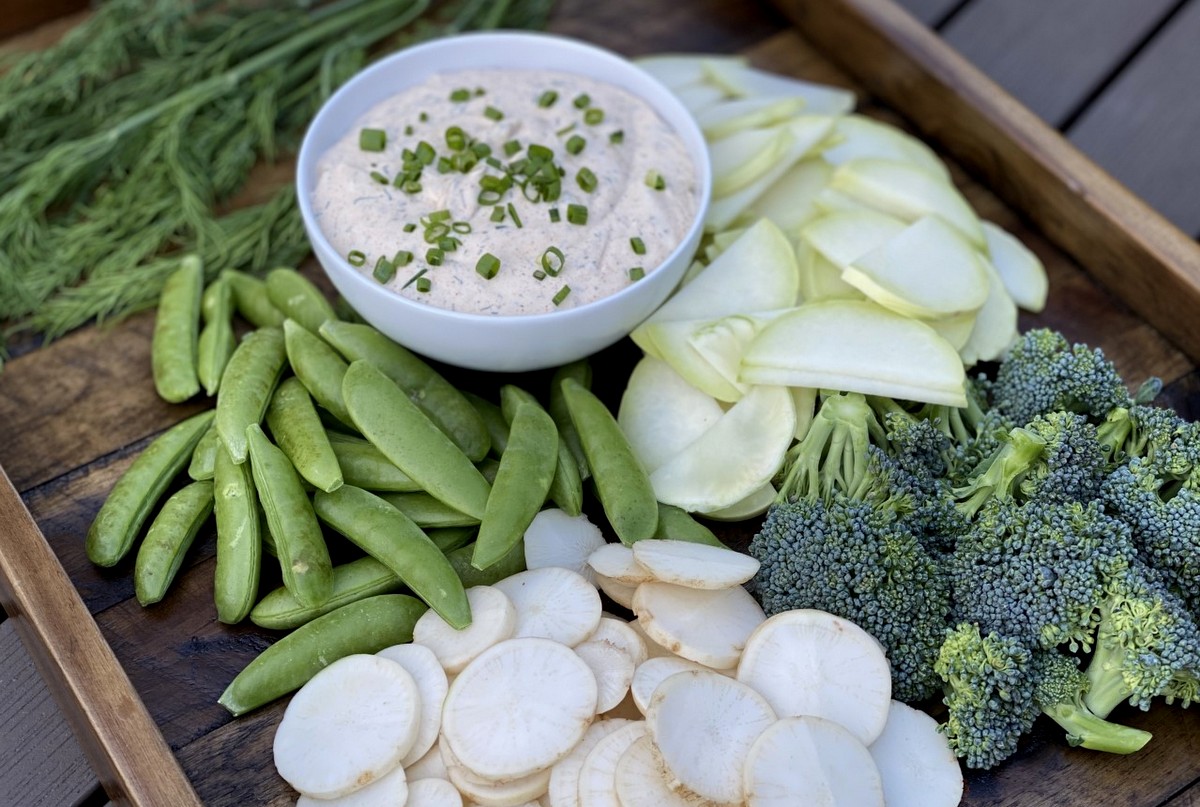 17 Jun

Vegetable Crudité with Fresh Dill Dip

Although it is fun to create new and unique recipes, sometimes it is great to just let the produce shine on its own.  This week's share was filled with so many amazing vegetables that can be eaten raw.  Pair them with a nice dip and you have an easy appetizer or snack.

Crudité Ingredients:
1 bunch kohlrabi bulbs
1 small head broccoli florets
1 bunch hakurei turnips
1 pint sugar snap peas

 Dip Ingredients:
8 ounces sour cream or yogurt
8 ounces mayonnaise
2 ½ Tbsp fresh dill, finely chopped
¾ tsp onion powder
1 tsp garlic powder
1 tsp fresh parsley, finely chopped
2 tsp paprika
¼ tsp sea salt
¼ tsp black pepper
2 tsp scallions, finely chopped (for garnish)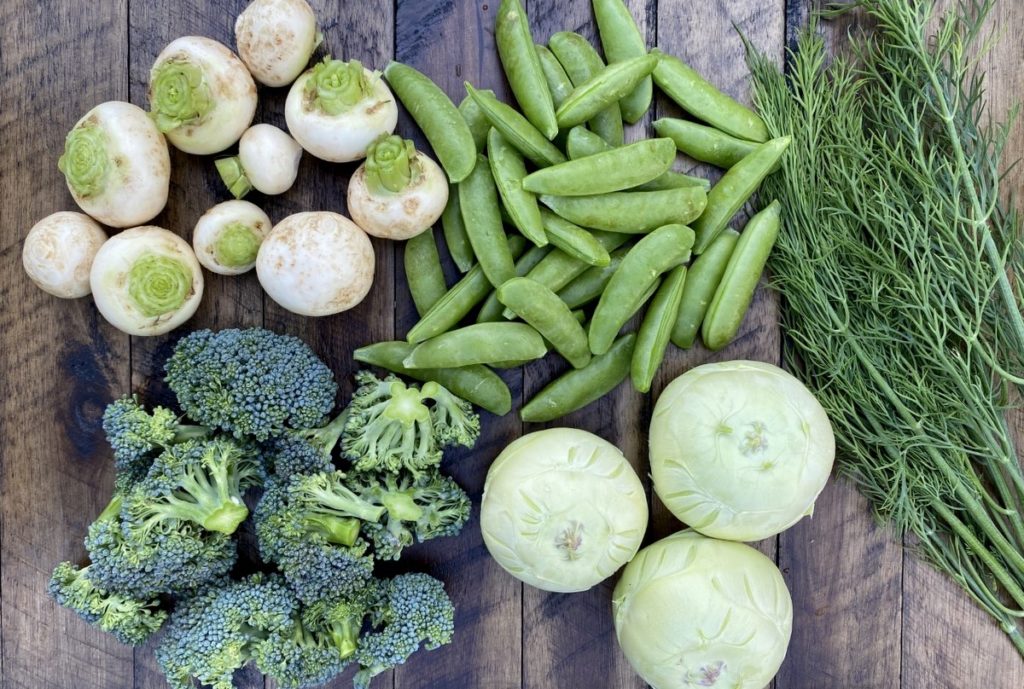 Clean and chop vegetables. I left the sugar snap peas whole, chopped the broccoli into bite size pieces, sliced the turnips into thin rounds, and sliced the kohlrabi into rounds and then cut in half.  I did not peel the turnips or the kohlrabi.
Combine all of the dip ingredients in a medium bowl. Mix well.  Garnish with scallions.  Chill until ready to serve.
Store any leftover dip and vegetables in airtight containers in the refrigerator.

Recipe and photos by Stephanie Borzio.  Stephanie is a mom of three active boys and is an autoimmune warrior.  After battling her own health for several years, Stephanie found healing through food and lifestyle changes, including joining Blooming Glen Farm CSA of which she is a long time member.  She is a Board Certified Integrative Nutrition Health Coach who is passionate about sharing healthy living tips and real food recipes. Instagram and Facebook: Tru You Essentials; Website: www.truyouessentials.com