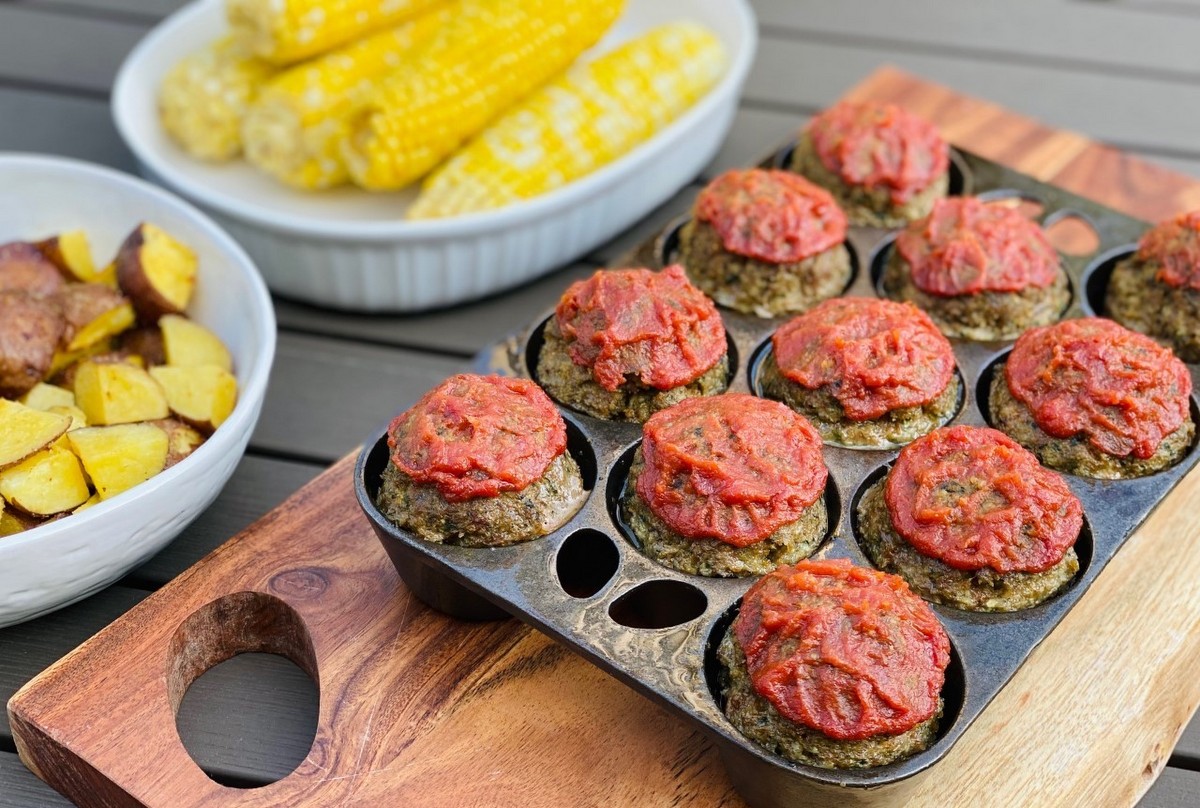 15 Sep

Meatloaf Muffins

As we navigate through the month of September, we begin to see a shift in the harvest.  The last of the cherry tomatoes are being picked and the summer squash has been replaced by spaghetti squash.  Just as the farm shifts to the autumn bounty, at home we are shifting to new schedules and routines with the kids going back to school.

It's the back to school shift that inspired this recipe.  It is one that can be made in advance and quickly cooked for a fast, but nutritious dinner.  For those kids (or adults) that hate to eat their greens, this recipe is a great way to disguise them.  These meatloaf muffins can be served alongside some roasted potatoes or a mix of roasted or grilled vegetables.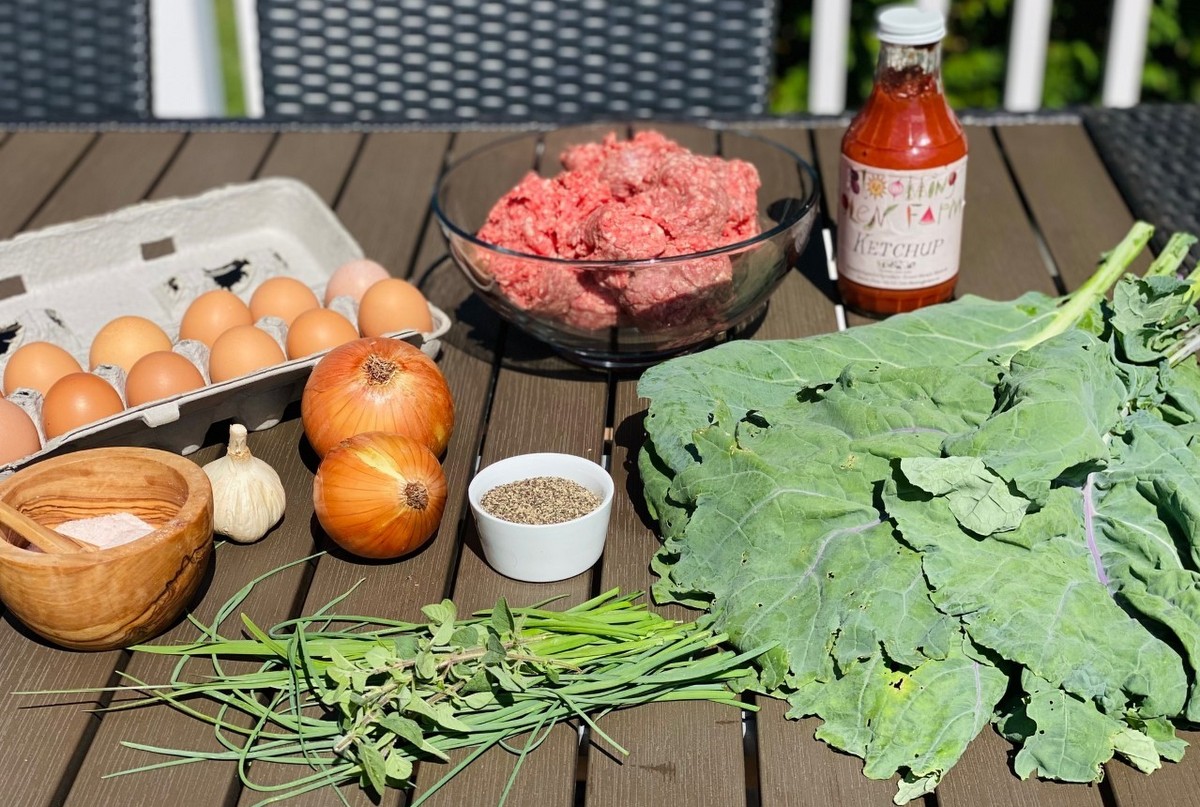 Meatloaf Muffins
Ingredients:
2 cups greens, roughly chopped and inner rib removed (kale, collards, Swiss chard, etc.)
1 large yellow onion, roughly chopped
2-3 cloves garlic
2 Tbsp fresh herbs or 2 tsp dried herbs (chives, parsley, etc.)
2 lbs ground beef or turkey
2 eggs
1 tsp sea salt
½ tsp black pepper
2 tsp Worcestershire sauce (optional)
1 cup breadcrumbs
Glaze-
½ cup ketchup
1 ½ tsp spicy mustard
¼ tsp onion powder
¼ tsp garlic powder
Bring a medium pot of water to a boil.
Place greens in water for 60 seconds and then remove with a slotted spoon.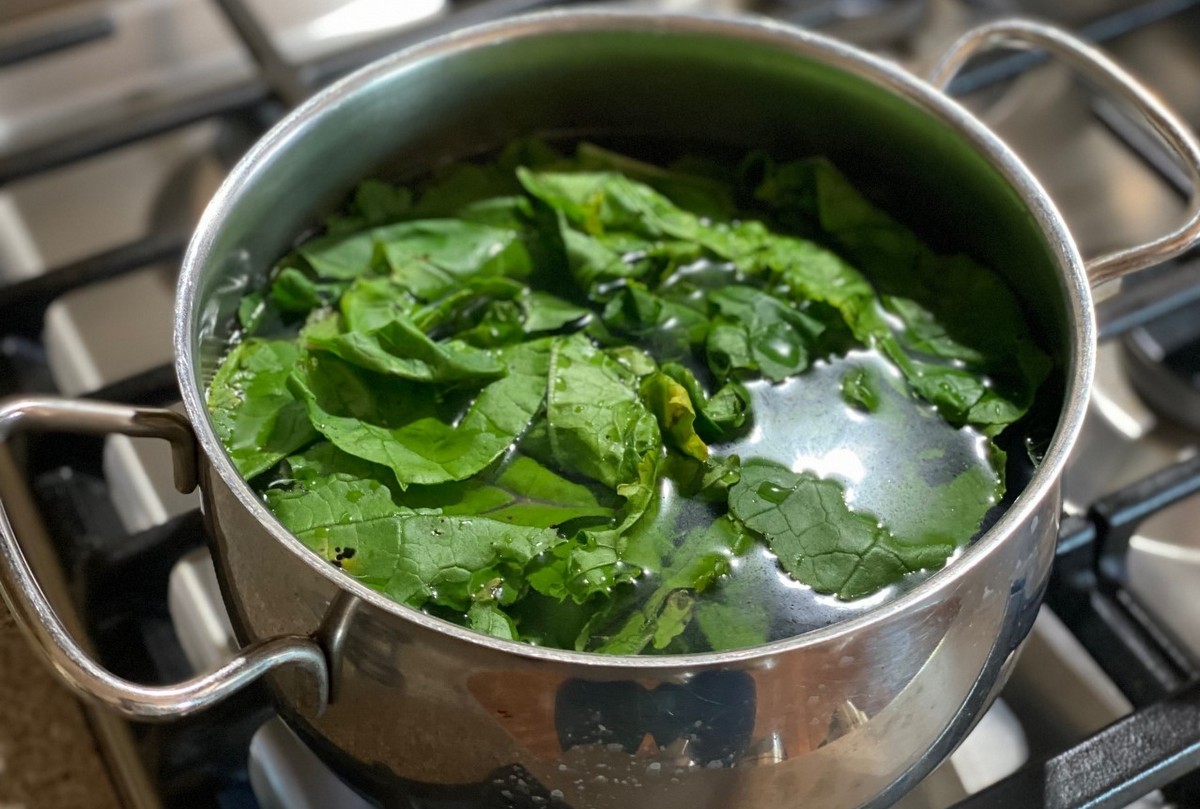 Allow the greens to cool and squeeze excess liquid out.
Preheat oven to 375°F.
Combine greens, onion, garlic, and fresh or dried herbs in food processor. Pulse to chop.  Scrape sides and pulse again.  Continue to do this until all ingredients are well combined and finely chopped.
Place meat, eggs, salt, pepper, and Worcestershire sauce (if using) in large bowl. Add onion/greens mixture.  Mix well.  You can use a spoon, but I find it easier to just use my hands.
Add half of the breadcrumbs. Mix well.  Add the other half of breadcrumbs and mix well.
Grease muffin pan. Divide meat mixture into 12 servings and press into each muffin mold.  I found that a large ice cream scoop worked well for this job.
Place muffin pan on a cookie sheet in oven. This will catch any oil or grease that may run over and will save you clean up afterwards.
Bake for 20 minutes.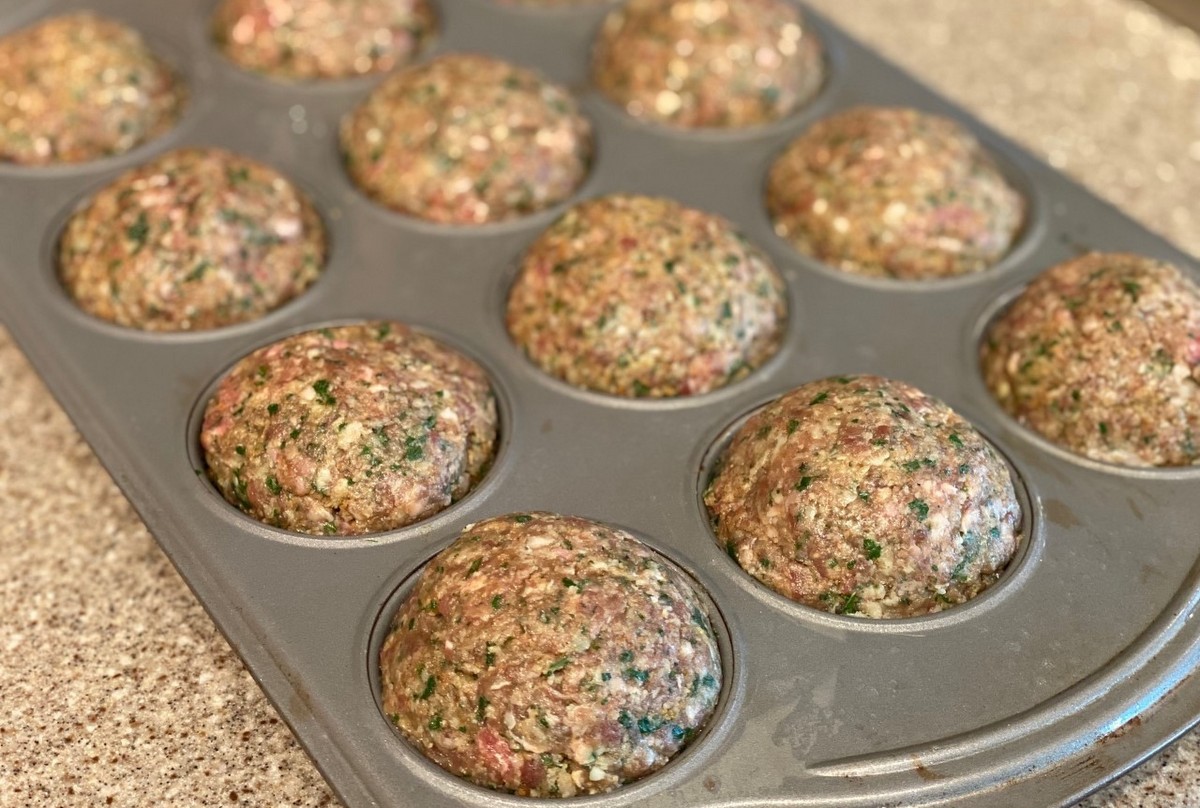 While muffins are cooking, make the glaze by mixing ketchup, mustard, and spices.
After the 20 minutes are up, remove the meatloafs from the oven and put the glaze on top of each muffin.
Return the muffin pan to the oven and bake an additional 10 minutes.
Remove from oven and serve while hot. Pairs well with roasted potatoes, mashed potatoes, or roasted/grilled vegetables.
Enjoy!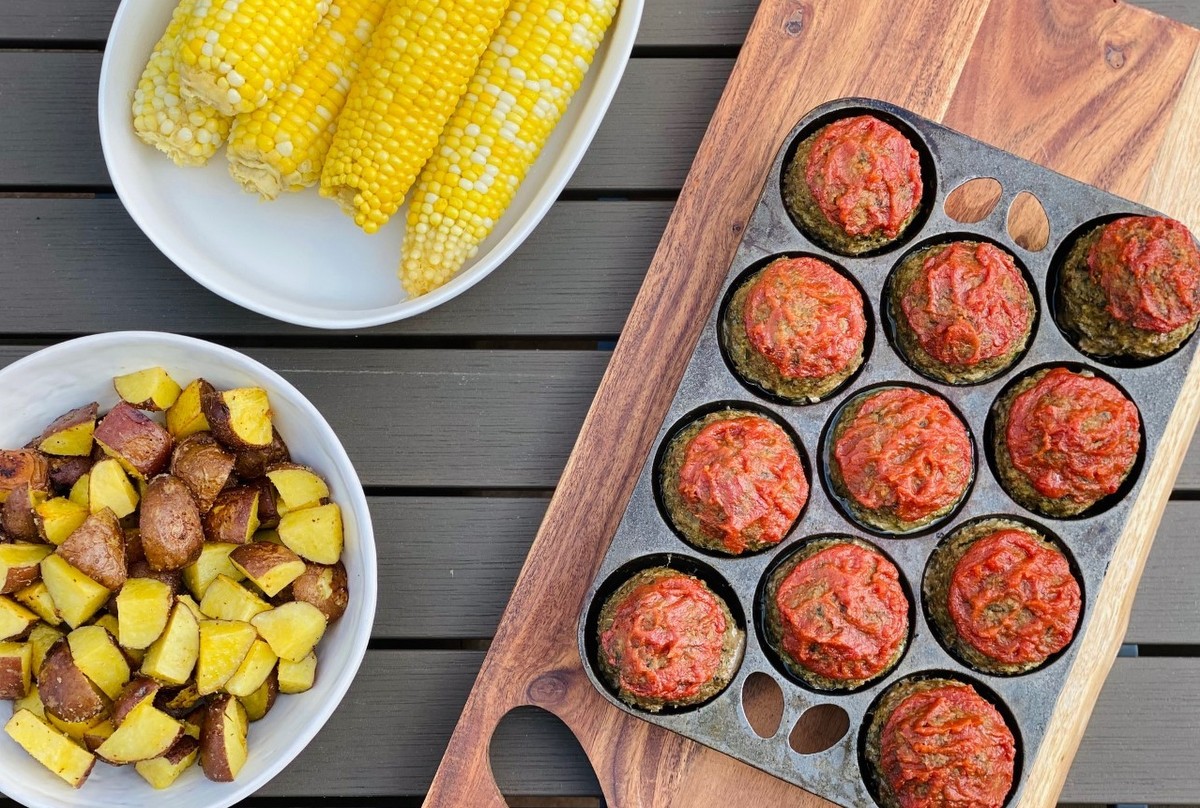 TO FREEZE- Before cooking, place muffin pan in freezer for a few hours.  Remove uncooked meatloaf muffins and place in plastic bag.  Return to freezer.  When ready to use, place frozen muffins in muffin pan and place in fridge to defrost overnight.  Cook as directed in above recipe.
Recipe and photos by Stephanie Borzio.  Stephanie is a mom of three active boys and is an autoimmune warrior.  After battling her own health for several years, Stephanie found healing through food and lifestyle changes, including joining Blooming Glen Farm CSA of which she is a long time member.  She is a Board Certified Integrative Nutrition Health Coach who is passionate about sharing healthy living tips and real food recipes.  Instagram and Facebook: Tru You Essentials; Website: www.truyouessentials.com