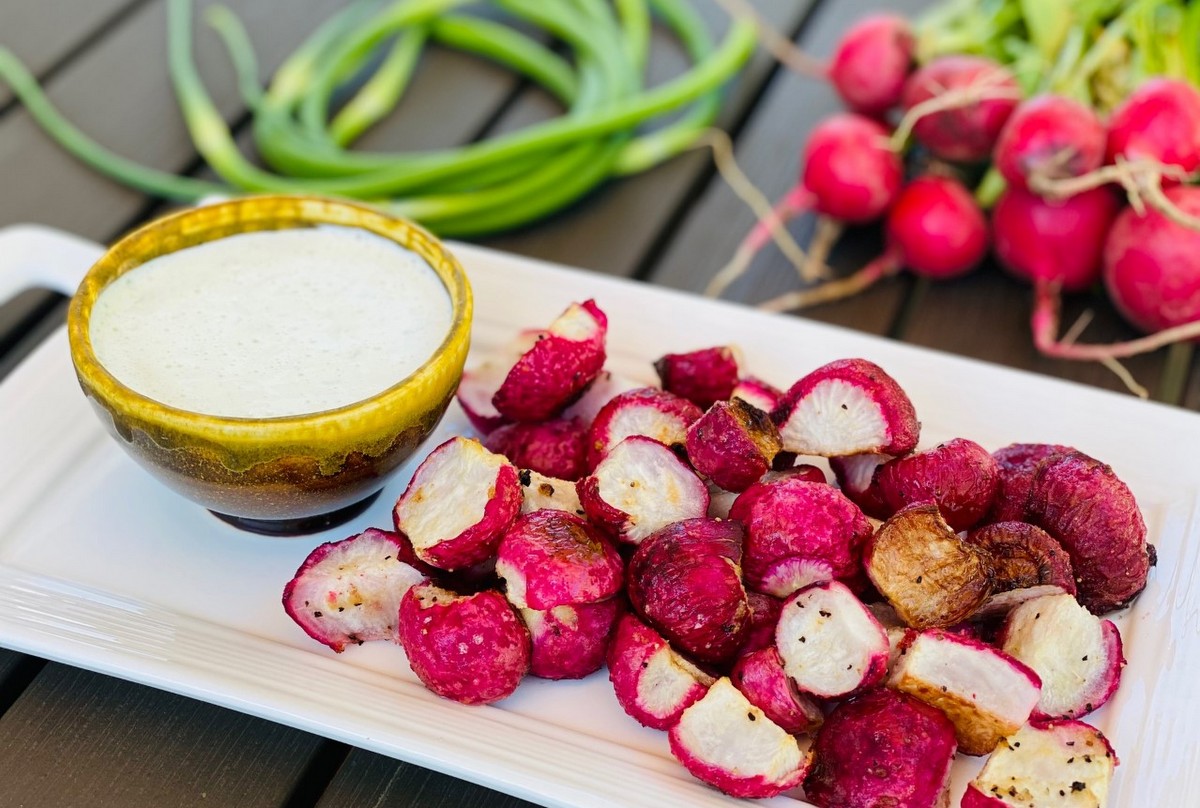 16 Jun

Roasted Radishes & Garlic Scape Dip

Radishes have a wealth of health benefits and are full of vitamins and minerals.  They are known to help alleviate digestive upset, minimize heart problems, and support a healthy respiratory system.  They are virtually free of fat and carbohydrates, so they make a great low calorie healthy option.  If you aren't a fan of the spicy, peppery flavor of a raw radish, then this is definitely a recipe you want to try.  By roasting these beautiful root vegetables, the spiciness gets replaced by a mellow sweetness.

Roasted Radishes

Ingredients:
1 bunch radishes, green tops removed
1 Tbsp olive or avocado oil
¼ tsp garlic powder
¼ tsp sea salt
1/8 tsp black pepper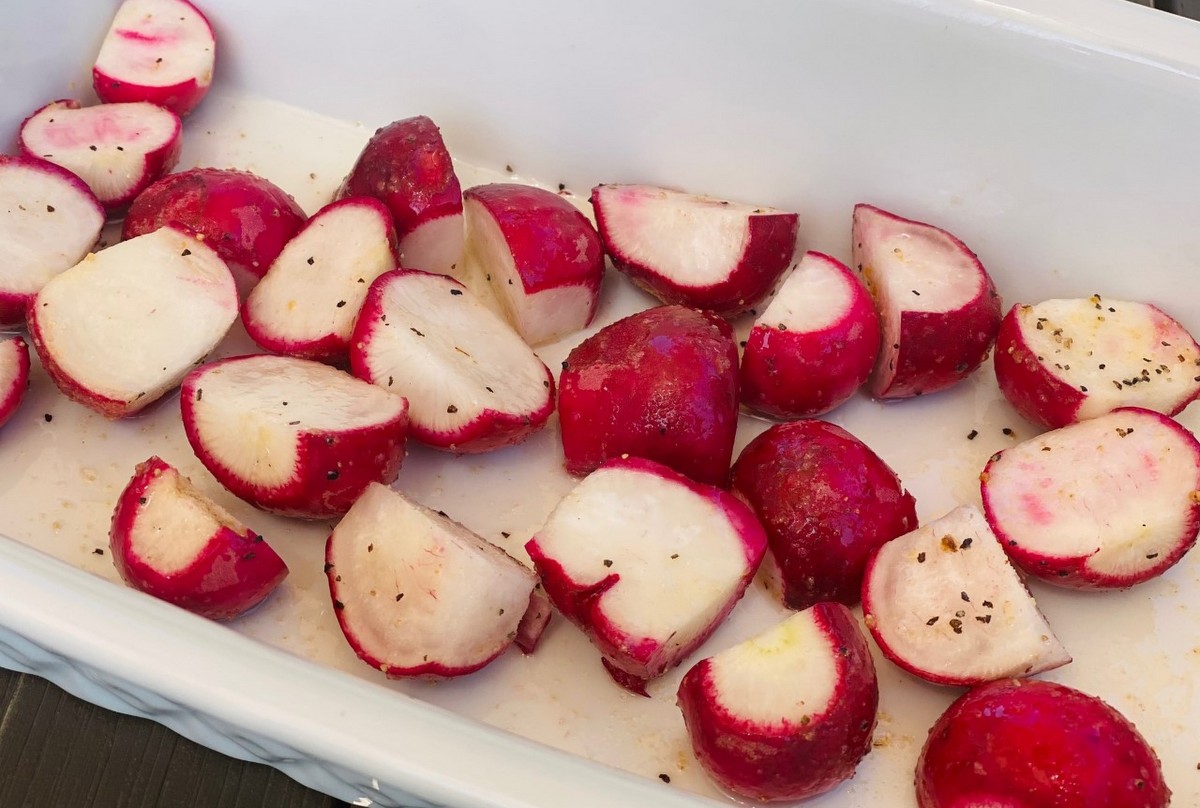 Directions:
Clean and cut radishes in half. If the bulbs are larger, cut into fourths.
Place in medium bowl. Add oil and spices.  Toss to coat.
Place in baking dish or on baking sheet in a single layer.
Bake at 425°F for 25 minutes or until they are tender and caramelized. The outside should be crisp, but the inside should be tender.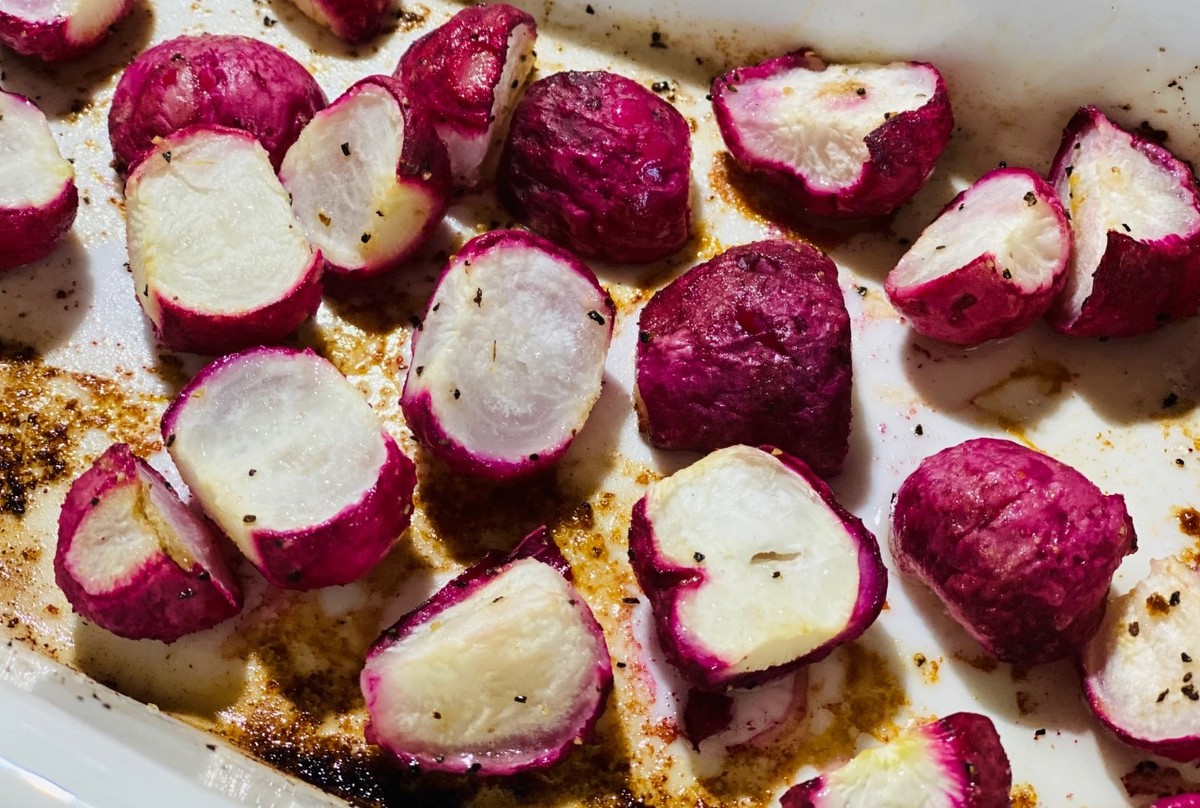 Serve warm with garlic scape dip (recipe below).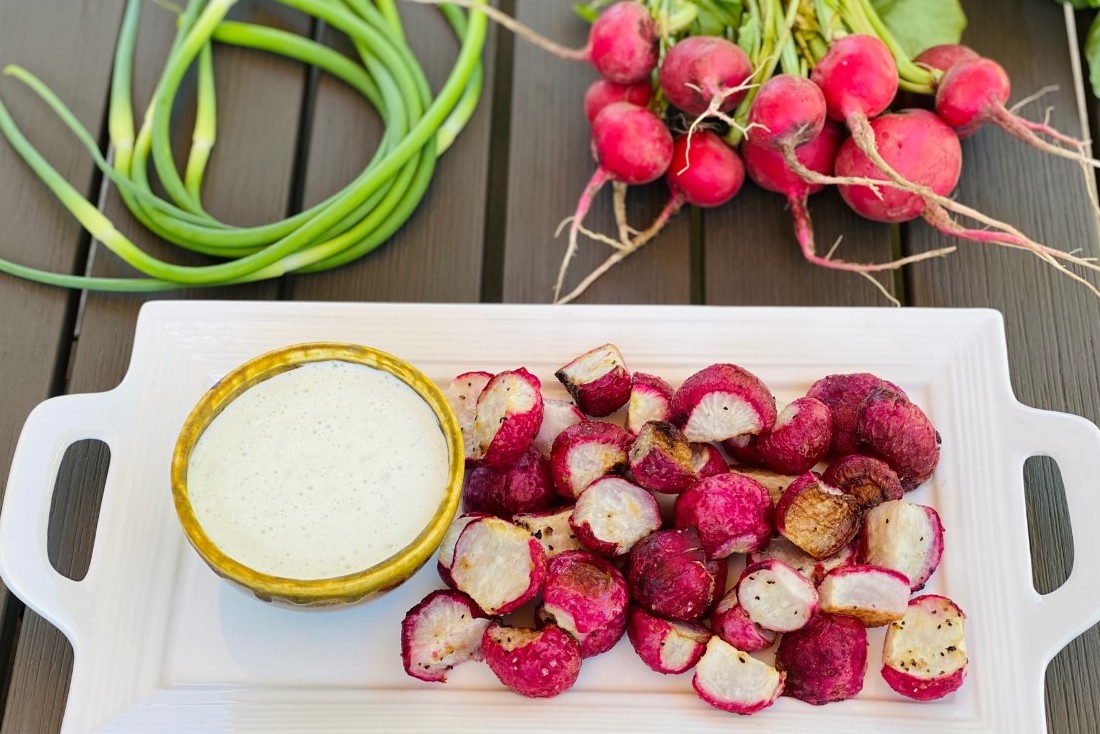 Garlic Scape Dip
Ingredients:
8 oz sour cream
3 garlic scapes, roughly chopped
½ tsp sea salt
Pinch black pepper
Add garlic scapes, salt, and pepper to food processor.  Pulse until scapes are finely chopped.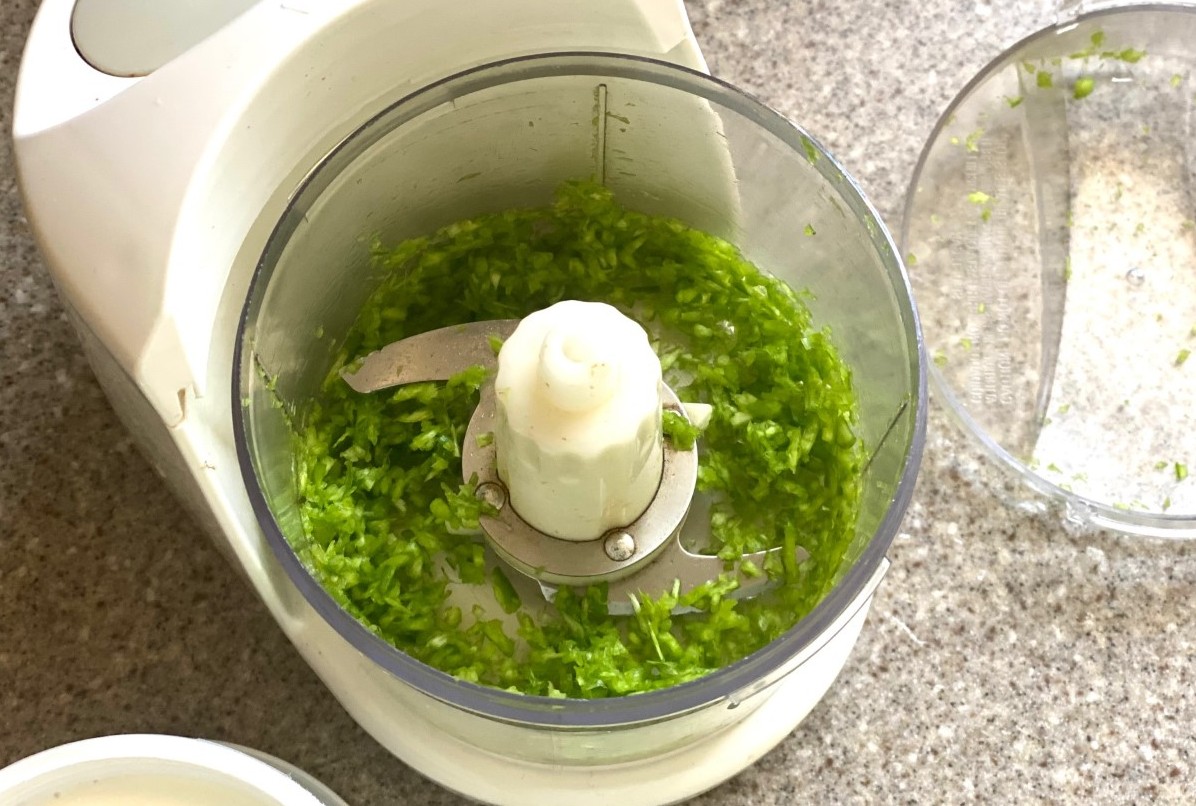 Scrape sides and pulse again.  Add sour cream and mix until well combined.  Chill until ready to serve.
*This dip can also be used for raw vegetables.  It goes well with the kohlrabi, cucumbers, and sugar snap peas in our shares this week. You could even add a fresh herb to the dip, like the dill in this week's share.
Recipe and photos by Stephanie Borzio.  Stephanie is a mom of three active boys and is an autoimmune warrior.  After battling her own health for several years, Stephanie found healing through food and lifestyle changes, including joining Blooming Glen Farm CSA of which she is a long time member.  She is a Board Certified Integrative Nutrition Health Coach who is passionate about sharing healthy living tips and real food recipes.  Instagram and Facebook: Tru You Essentials; Website: www.truyouessentials.com