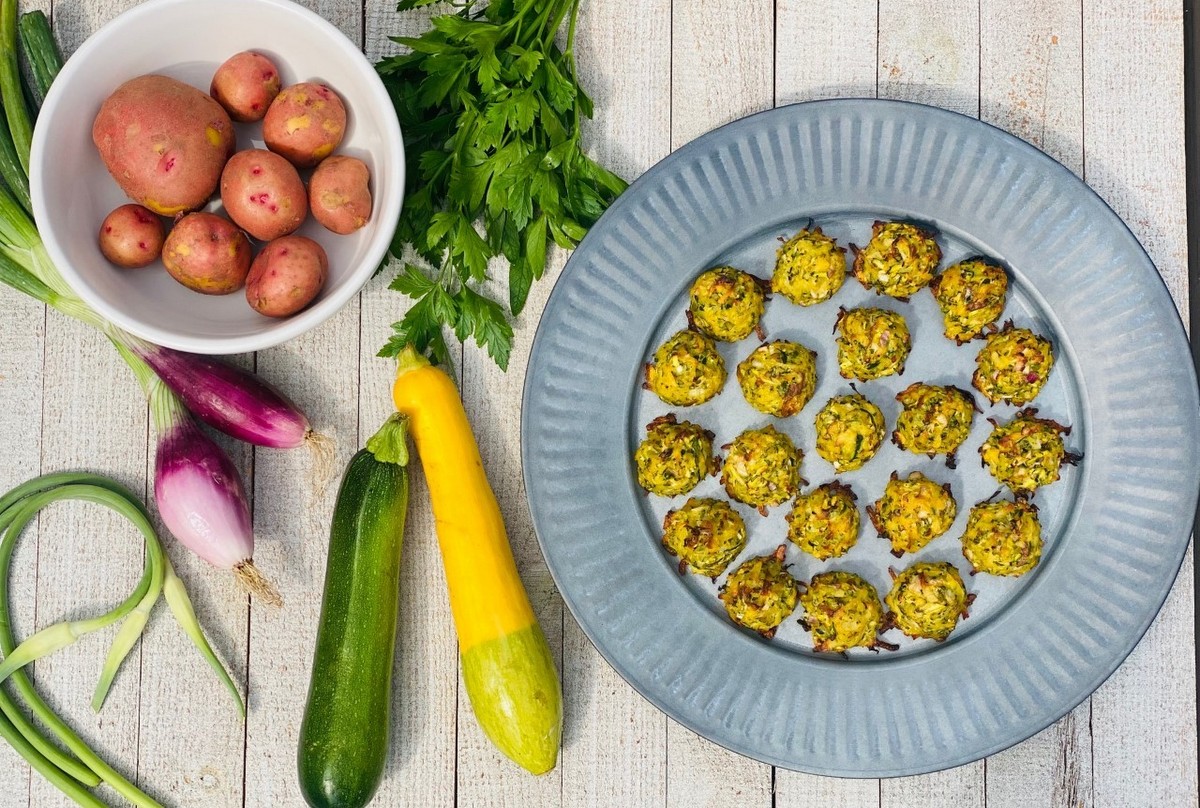 07 Jul

Summer Squash and Potato Bites

Our shares are filled with so many amazing vegetables this week thanks to the hard work and dedication of our farmers at Blooming Glen.  I decided to use several of the items we received in this week's recipe, including the summer squash, new potatoes, parsley, and torpedo onions.  This dish is full of flavor and can be served as a side to any meal or as an appetizer.  Make a double batch and freeze half to enjoy at a later date!

Summer Squash and Potato Bites

Ingredients:
½ lb new potatoes
1 cup shredded summer squash, tightly packed
1 ½ torpedo onion bulbs, finely chopped
3 garlic scapes, finely chopped or 2 cloves garlic, minced
1 Tbsp fresh parsley, finely chopped
¾ tsp sea salt
¼ tsp black pepper
1 egg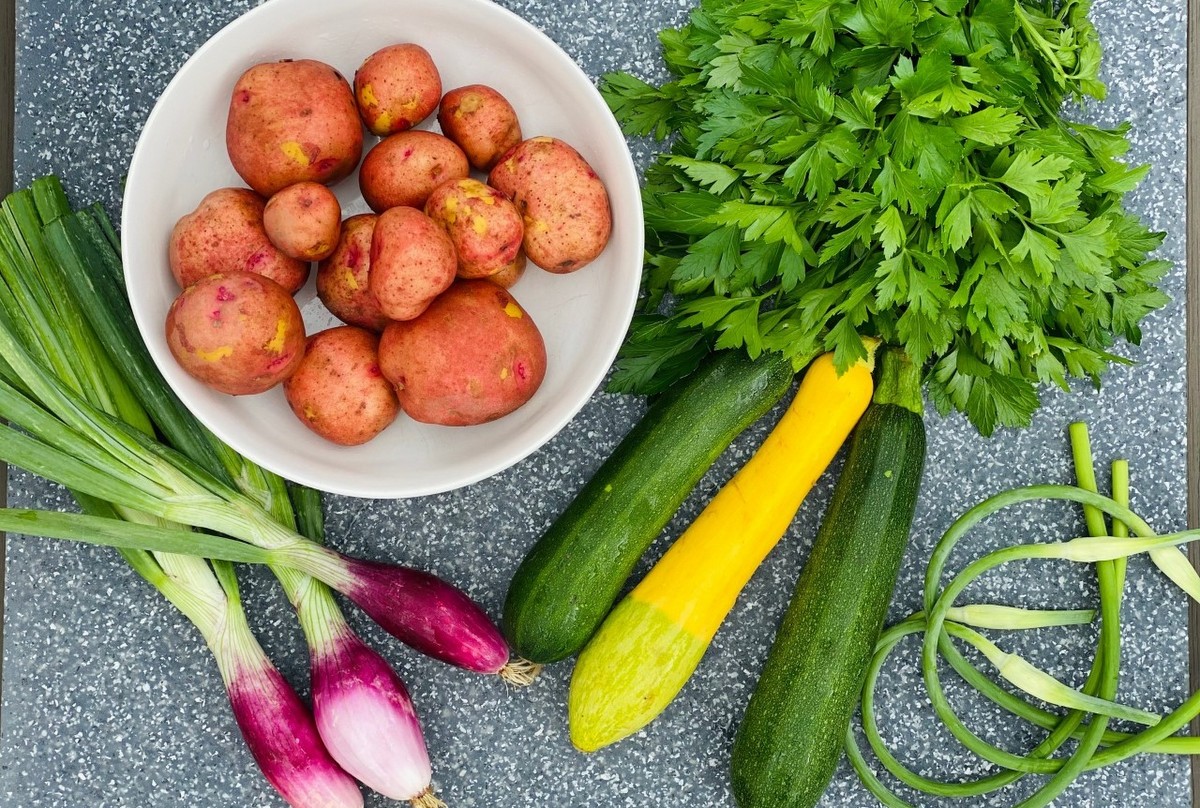 Wash potatoes. Keep whole.  Do not peel.
In a medium saucepan, boil water. Once water is boiling, place potatoes in and boil for 8-10 minutes depending on size of potatoes.  I used the larger ones in my share, so I cooked them for 10 minutes.
Drain the potatoes and place in freezer or in an ice bath to cool off.
While potatoes are cooling, place shredded summer squash between paper or cloth towels to remove moisture. I like to place a heavy pot on top to help with this.
Once potatoes are cooled, shred them on a box grater.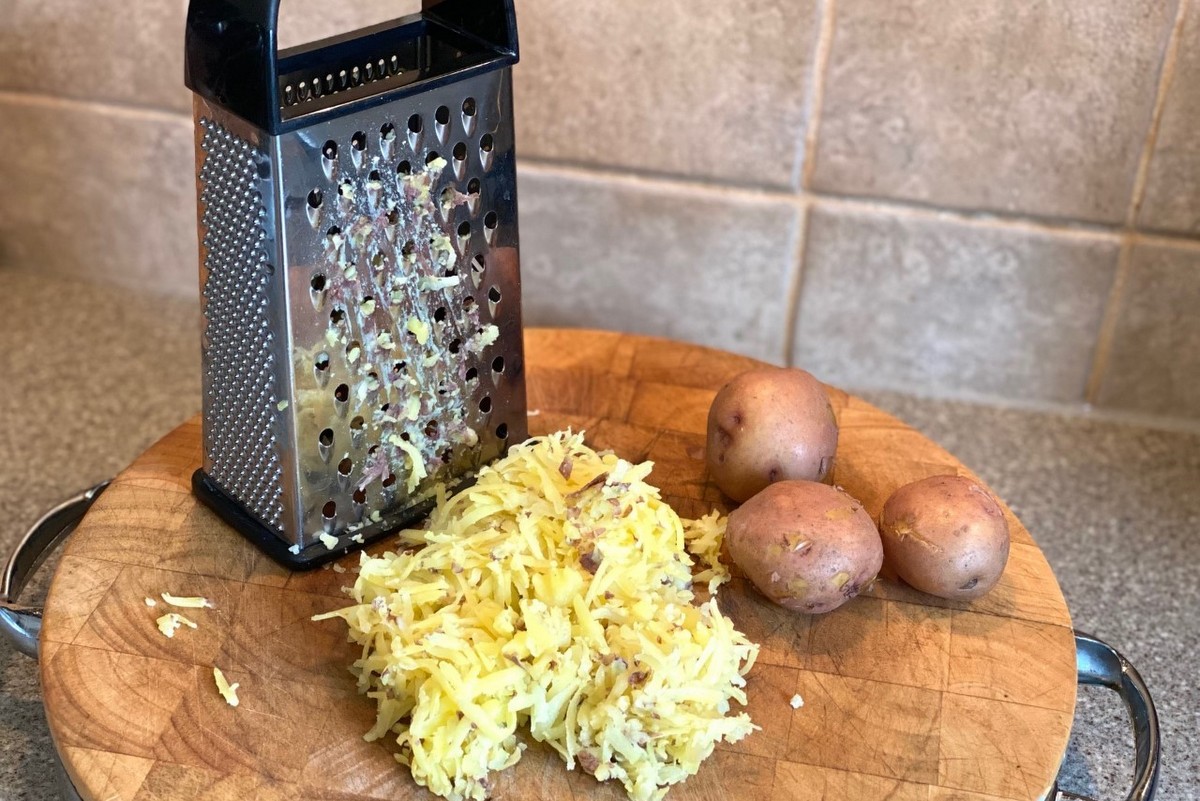 Place shredded potatoes & summer squash, and chopped onions, garlic scapes, and parsley in a large bowl. Mix to combine.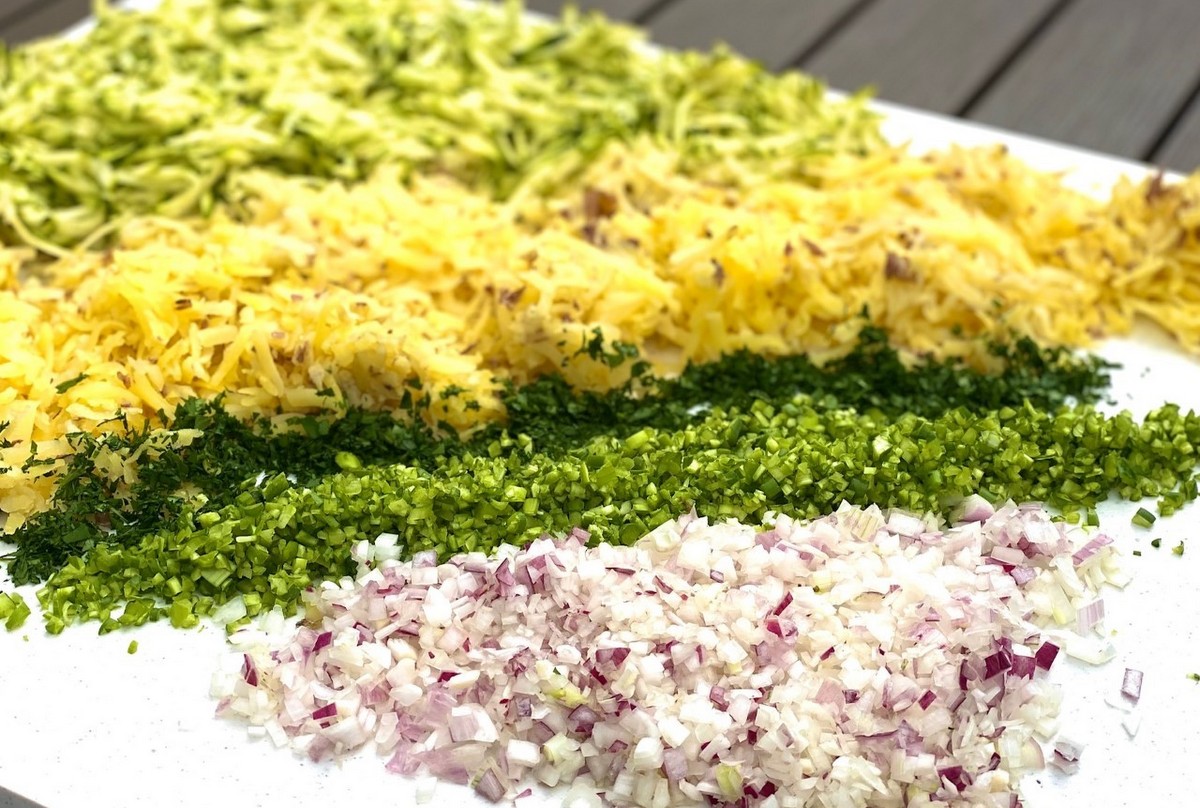 Add salt, pepper, and egg. Mix well.
Line baking sheet with parchment paper and then grease with cooking spray or oil.
Using a small cookie scoop, scoop the mixture onto the baking sheet. This recipe will make about 2 dozen bites.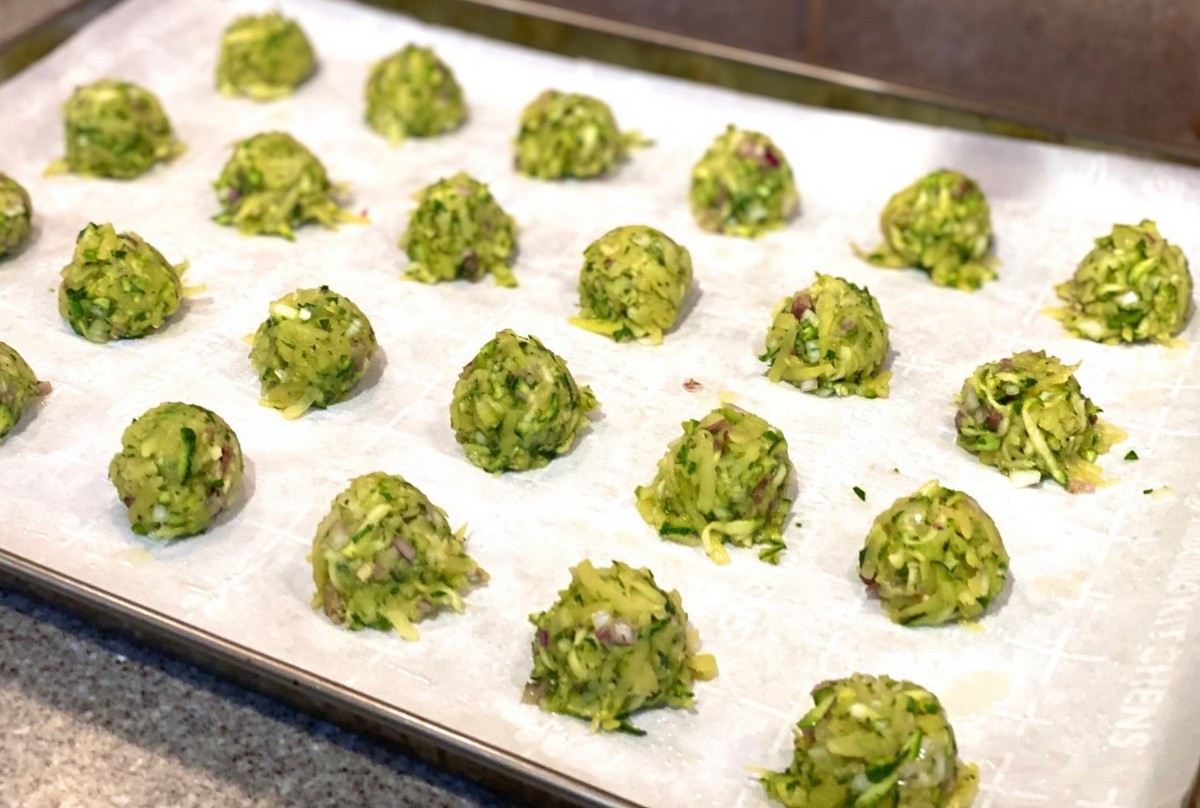 Bake at 400°F for 35 minutes.*
Enjoy!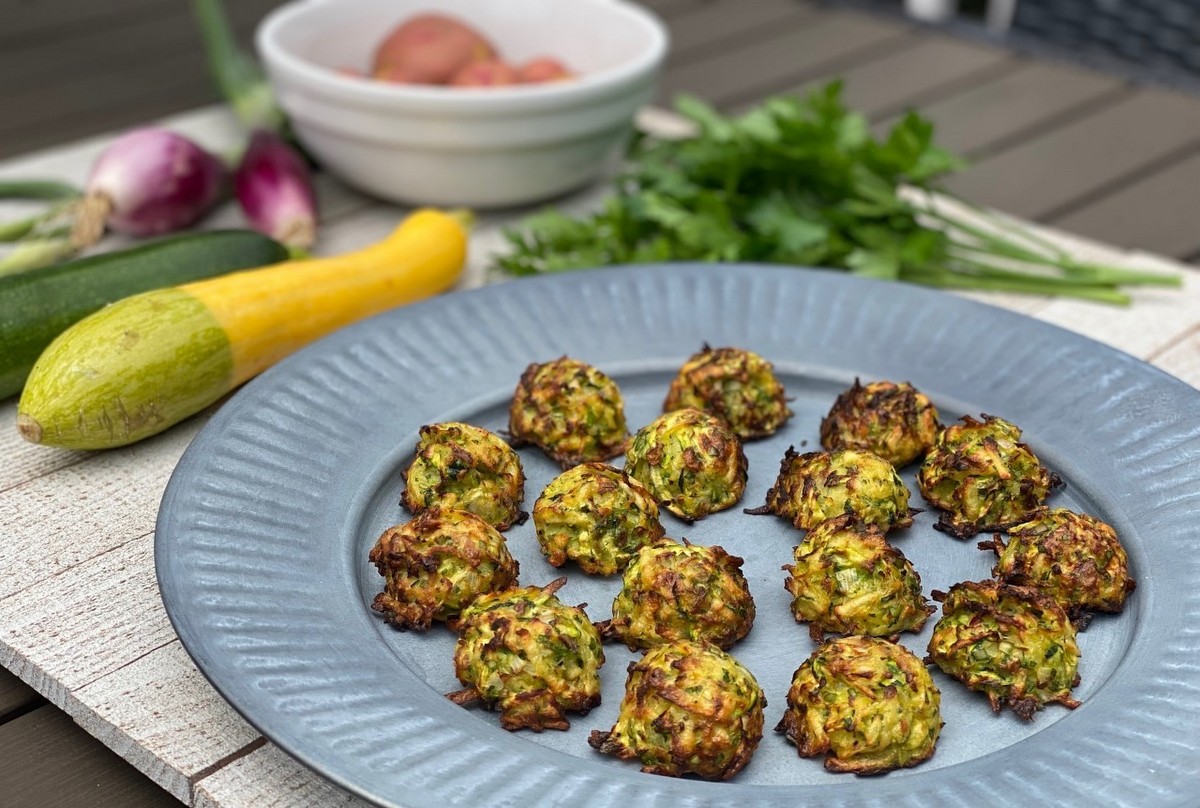 *You may also use an air fryer for this recipe.  Set air fryer to 400°F and cook for 10 minutes.
Recipe and photos by Stephanie Borzio.  Stephanie is a mom of three active boys and is an autoimmune warrior.  After battling her own health for several years, Stephanie found healing through food and lifestyle changes, including joining Blooming Glen Farm CSA of which she is a long time member.  She is a Board Certified Integrative Nutrition Health Coach who is passionate about sharing healthy living tips and real food recipes.  Instagram and Facebook: Tru You Essentials; Website: www.truyouessentials.com