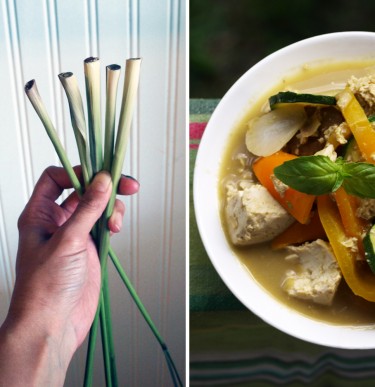 Lemongrass is one of the many herbs grown at Blooming Glen Farm. Its lovely scent is due to citral, also the active ingredient in lemon peel, which has strong bacteria- and fungal-fighting antimicrobial qualities. Lemongrass is high in folic acid and essential vitamins, including B5, B6, ND B1, as well as the antioxidants vitamins C and A, potassium, zinc, calcium, iron, manganese, copper, and magnesium.
Native to India, lemongrass is not only nutritious, but tasty, too! It's commonly used in Thai and Vietnamese dishes, particularly soups and curries. It's unique citrus flavor really brightens up recipes, and is more versatile than one might think. It pairs well with everything from tofu to beef, and can even be used in tea. See below for a flavorful green curry recipe that not only uses lemongrass, but also lots of other goodies from this week's share.
References and recommended links: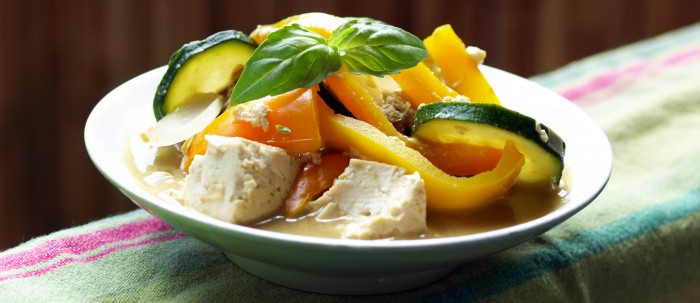 Summer Veggie and Lemongrass Green Curry
Ingredients:
1 can coconut milk
2-3 tbs green curry paste (I use Thai Kitchen, available in the Asian section of the grocery store)
4-5 stalks of lemongrass; trim off the grassy tops so that you're left with about 6 inches or the stalk, then remove any tough outer leaves and mince.
2 tbs tamari
2 tbs brown sugar
1 lb tofu, drained, pressed, and cubed
2 sweet peppers, julienned
1 zuchinni, sliced into disks
1/2 an onion, julienned
1/2 Chinese eggplant, sliced into disks
1/3 cup basil, cut into ribbons
Method:
Heat coconut milk, lemongrass, curry paste, tamari, and brown sugar in a deep skillet over medium-high heat. Mix well, bring to boil, reduce heat and simmer 5 minutes. Add tofu, simmer 7 minutes longer. Add vegetables, cover, and simmer, stirring occasionally, until veggies are cooked through, about 10 minutes. Stir in basil and serve.
Post and photos by Mikaela D. Martin: Blooming Glen CSA member since 2005, board-certified health counselor, and co-founder and -owner of Guidance for Growing, an integrative wellness practice in Souderton. Read more about healthy eating and living on her site, http://guidanceforgrowing.com!