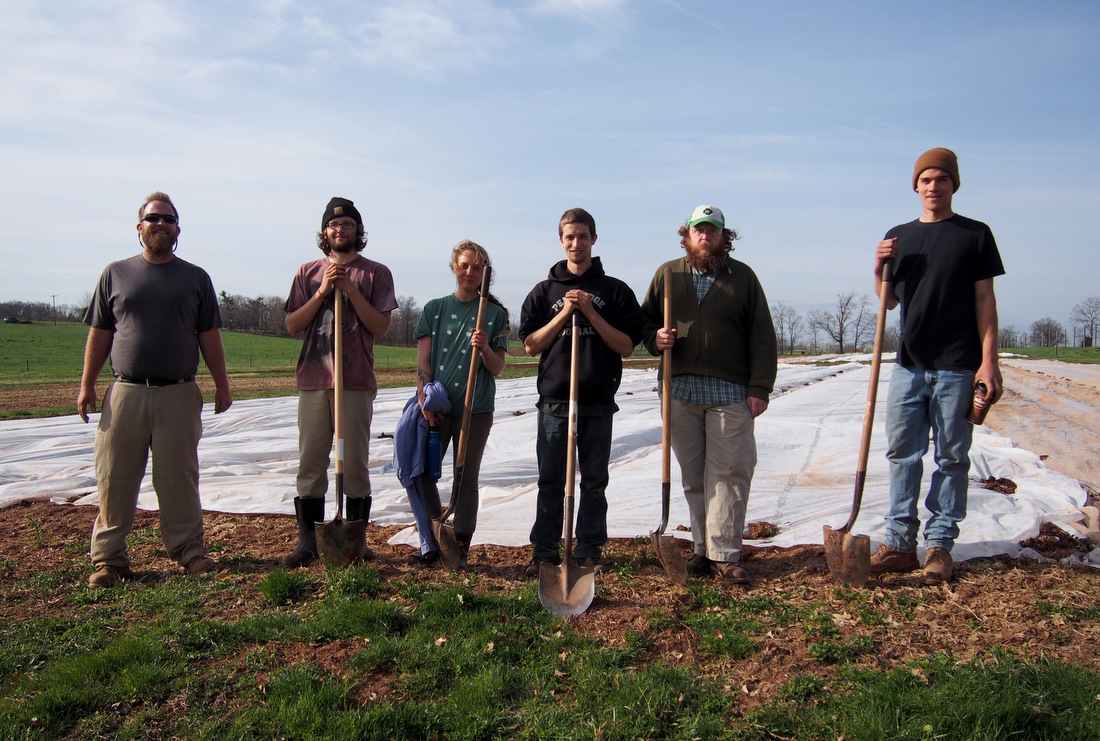 March is howling out like a lion here on the blustery hill top of Blooming Glen Farm in aptly named Hilltown Township. We have begun our annual spring dance with the weather. A hot warm streak in mid-March and overall dry weather has us eager to charge forward. Our enthusiasm is reigned in when we check the 10 day forecast and see a 24 degree low next Tuesday night. Snow?! That forecast changed, thank goodness.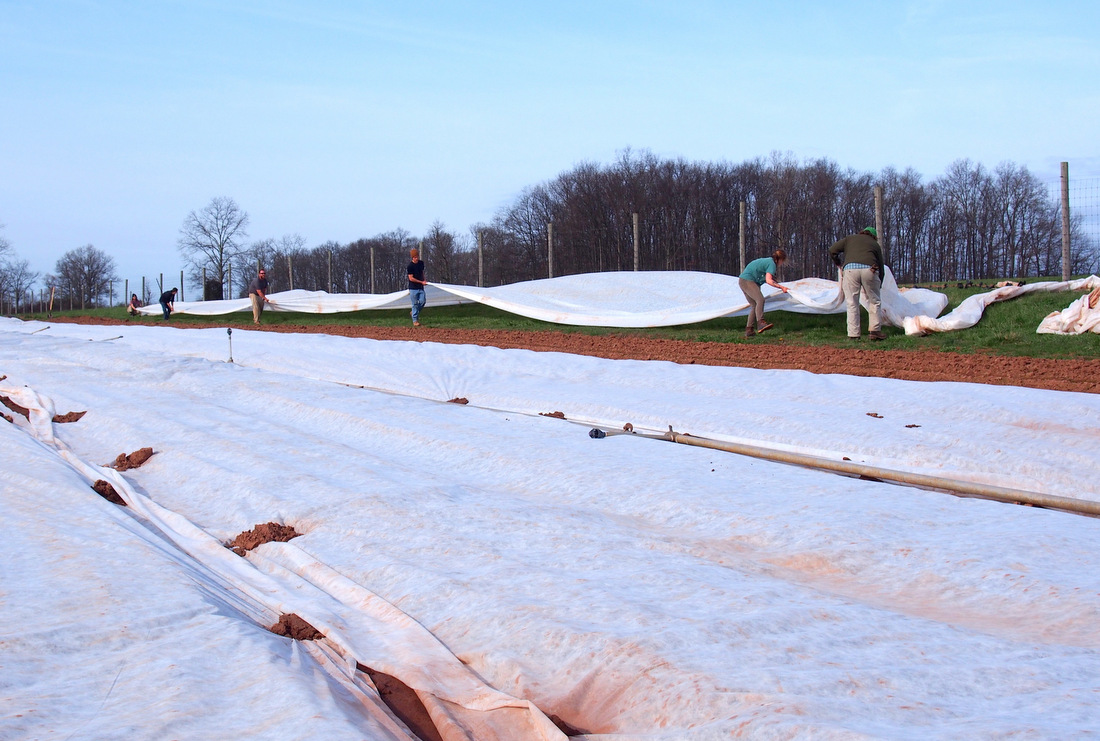 This is the first March in the history of the farm when we had to irrigate. Irrigating in March means turn on the irrigation system, set up the pipes, water, then drain the underground system when below freezing temperatures threaten, and repeat. Germinating under their protective row covers and in need of water are hakurei turnips, radishes, spinach, arugula, broccoli raab, carrots and beets. The row covers provide a layer of warmth, keep pesty bugs away, and help the ground stay moist in the howling winds. The challenge is getting them on and off to cultivate, especially in the wind. Certainly a great team building activity!
The warm dry weather gave us a jump on farm clean-up and field and bed prep. We have a few acres of ground made into beds, ready for planting as soon as the weather allows. The beds below, covered in silver mulch, are for onions. The silver color helps deter thrips, a super tiny bug that can vector in disease to the onion and affect long term storage.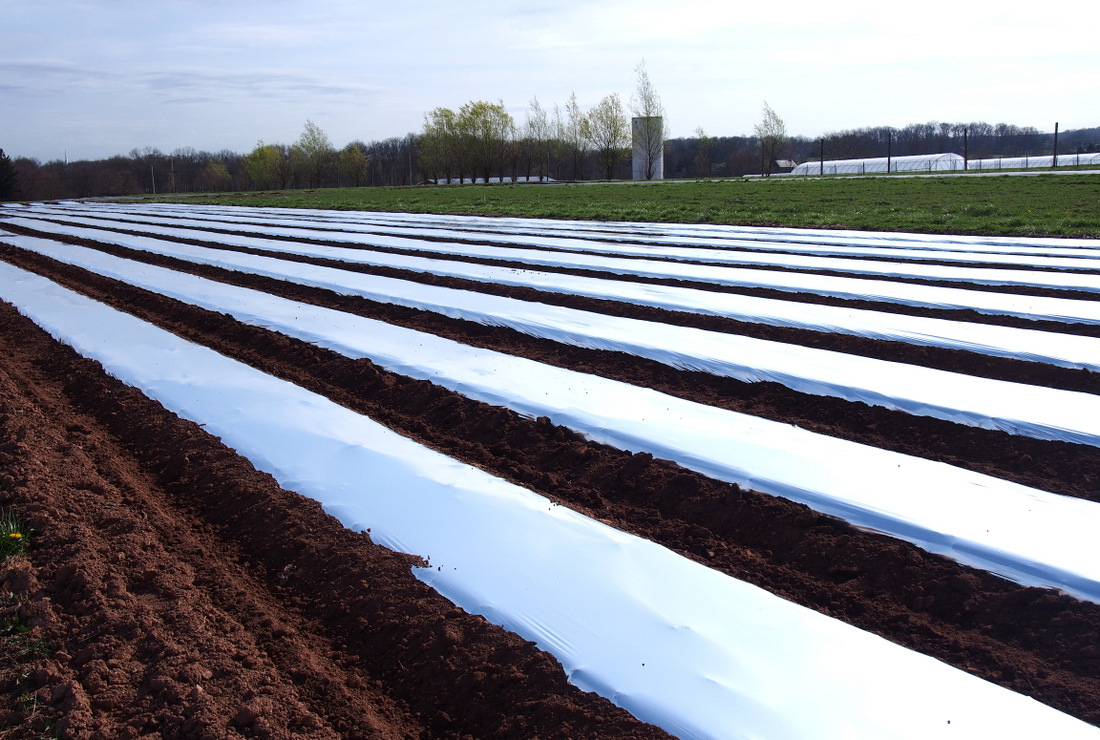 Our plants move from the warm propagation greenhouse where they are first seeded, into the coldframe to be hardened off. Spinach, kale, onions, peas, lettuce, chard, kohlrabi and cabbage all await their time to be transplanted.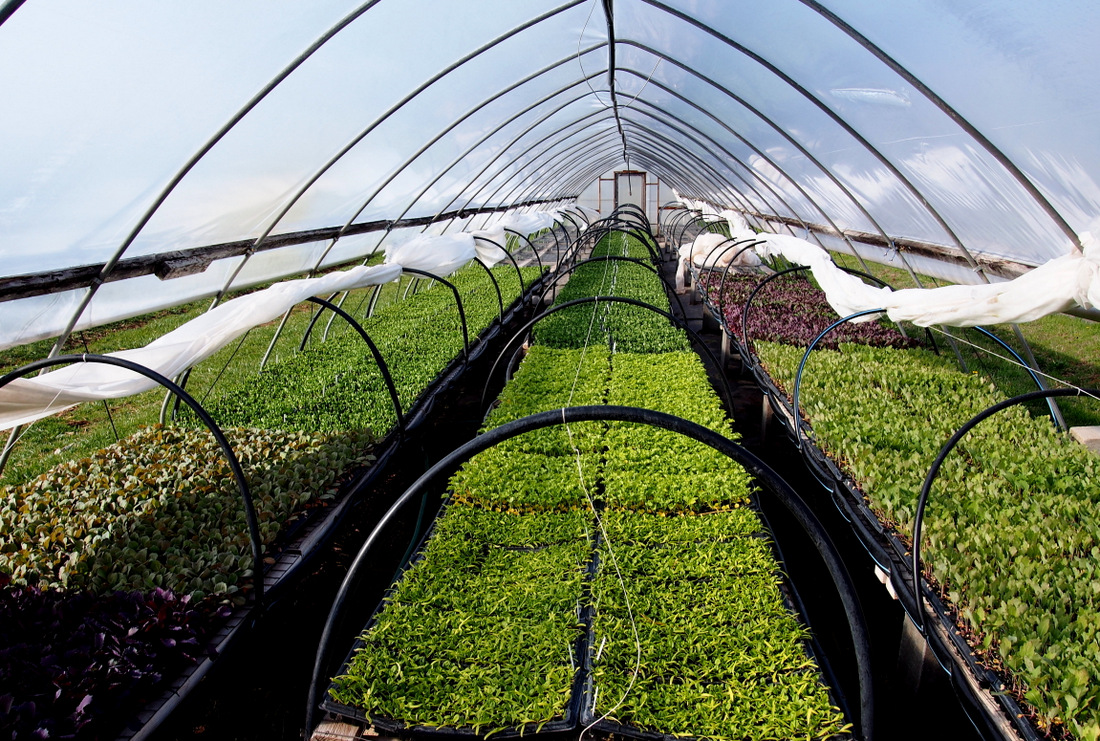 The farm took on a bustling rhythm this week with the start of a handful of new employees joining our full season farm crew. We are excited for fresh faces and the enthusiasm, experiences and energy they bring to the effort. After orientation they all jumped right into the swing of things, quickly learning new skills and working together fluidly with our returning crew members. Pictured a the top are just some of the folks working to grow your food here at Blooming Glen Farm this season.
Red and white spring onions were the first crop to be planted into the field in early March, a rainbow of potato varieties went in this week. The potatoes are placed in a line a foot apart by the riders on the transplanter, below, then another small tractor follows and hills them.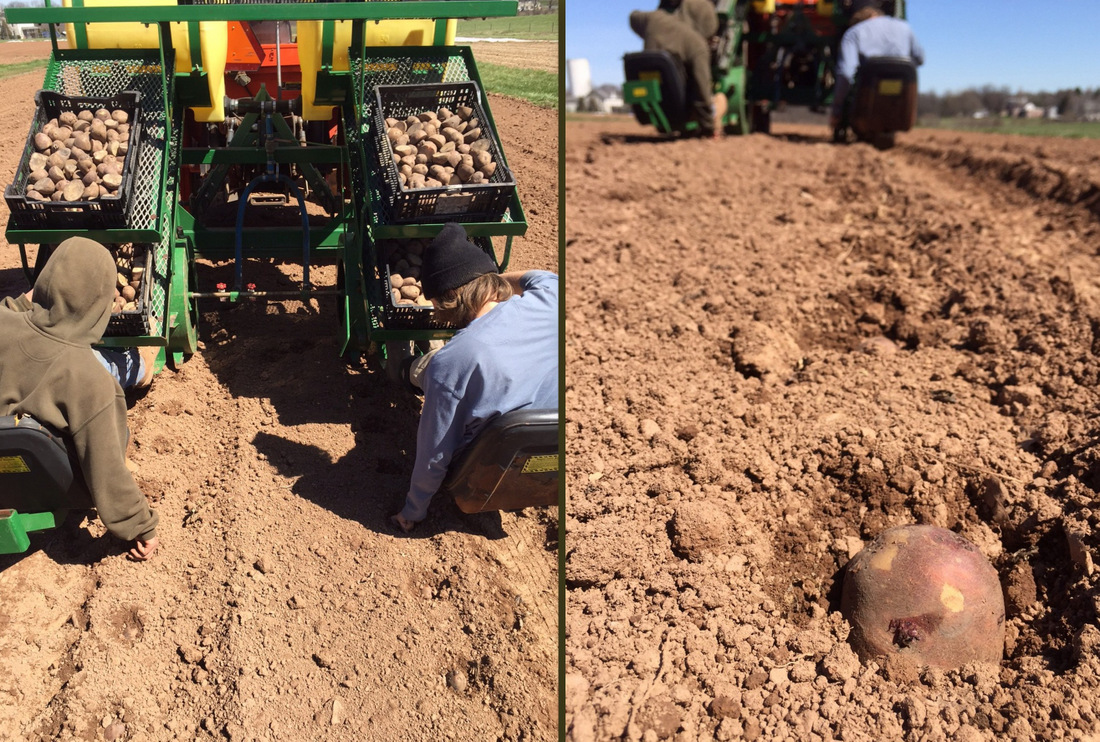 Overwintered garlic is about 6 inches tall at this point, looking beautiful on its bed of straw.
We are looking forward to a bountiful season, full of sunny days and gentle rains. CSA registration is still open and available on the website, so if you haven't already, head on over and register. We'd love for you to join us for our 11th season growing organic produce for our community. We typically start the first CSA pick-ups at the end of May. As we get closer, and see when those strawberries are ripening, we will be in touch with CSA members with an exact start date. Until then, you can follow us on Facebook, Instagram, or here on the Blog. Happy Spring everyone!
Post and photos by Tricia Borneman, Blooming Glen farmer and co-owner.  Tricia and her husband Tom have been farming together since 2000. Blooming Glen Farm is celebrating its 11th season bringing high quality certified organic vegetables, herbs, fruits and cut flowers to our local community.