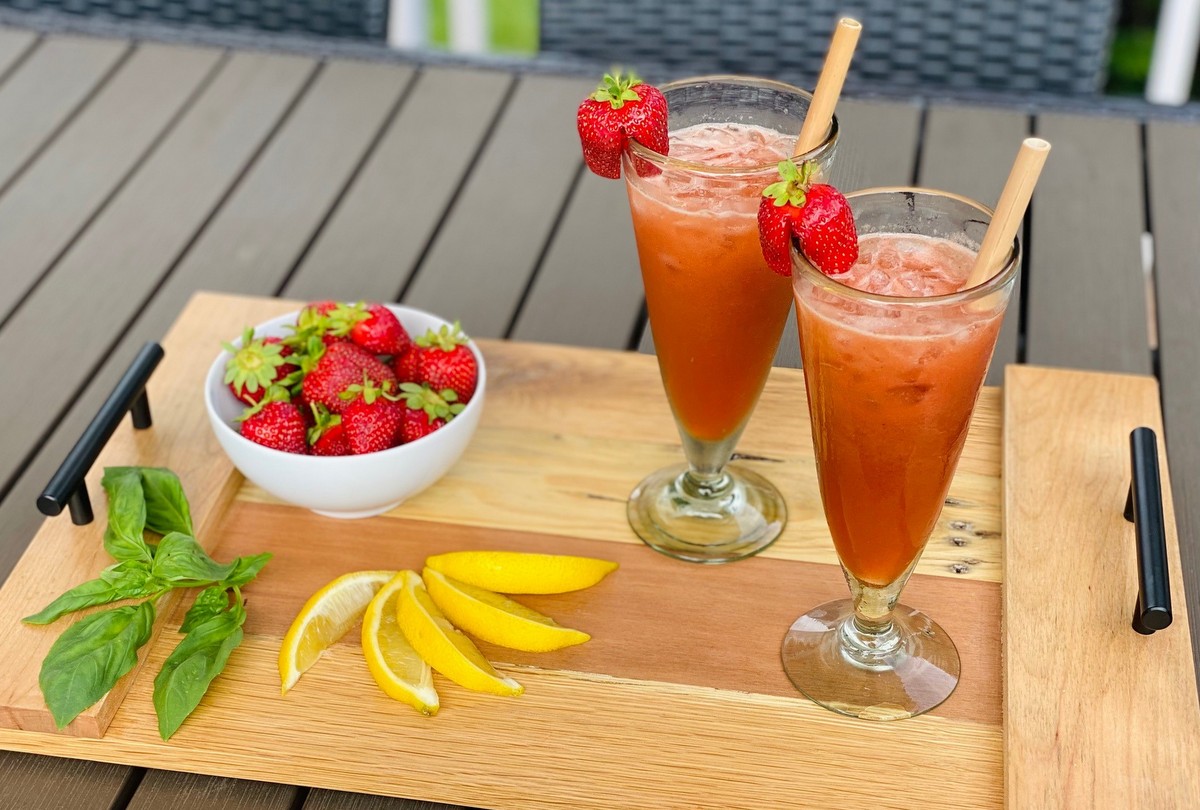 Strawberry season always brings a smile to my face.  I love heading out to the fields and picking the amazing berries that our farmers work so hard to provide for us.  They are little bites of juicy, organic goodness.  While just snacking on them is perfect, the farm fresh strawberries also pair really well with the basil we get in our shares.  So, this week's recipe combines the berries with some basil to create the perfect summer drink- Strawberry Basil Lemonade.
Strawberry Basil Lemonade
Ingredients:
1 ½ cups strawberries, washed and hulled
½ cup maple syrup or honey
4 cups water, divided
½ cup fresh basil leaves
1 cup ice
¾ cup lemon juice
Directions:
Place strawberries, maple syrup/honey, 1 cup water, and basil leaves in medium saucepan.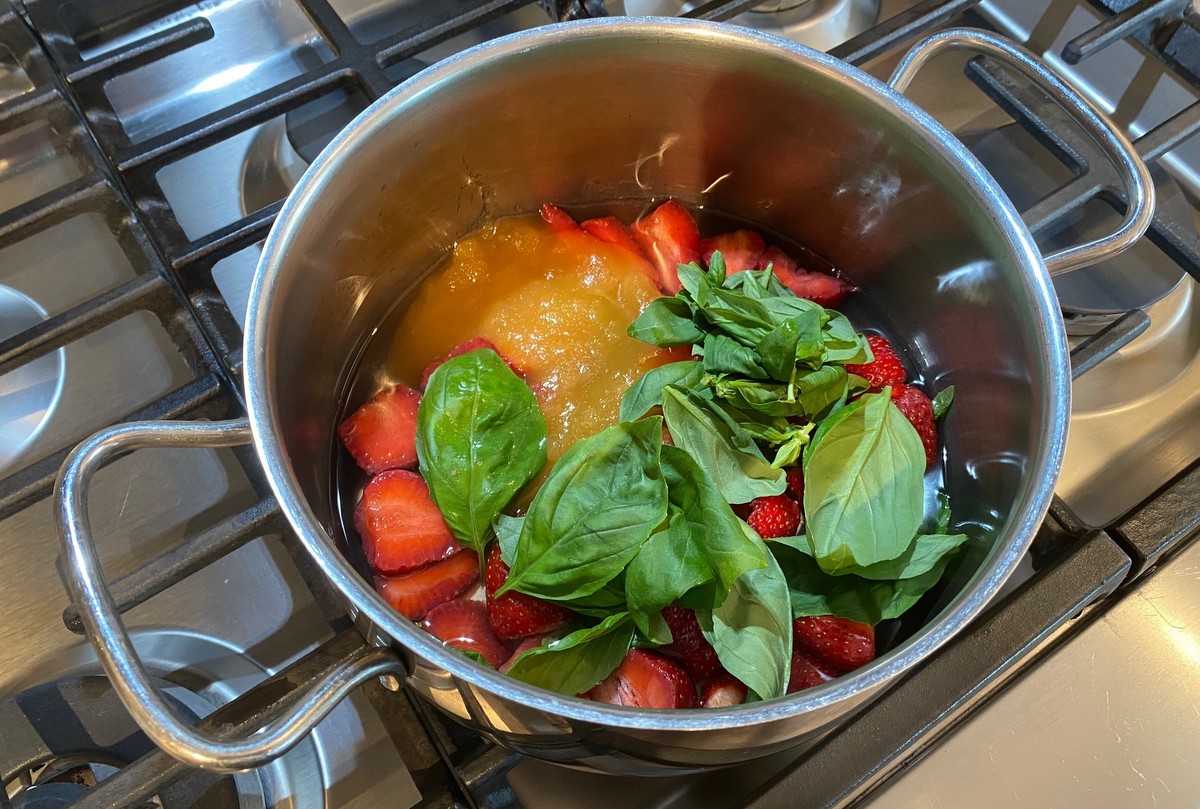 Bring to a boil. Reduce to a simmer and cook for 8 minutes, stirring often.
Remove from heat.
Place ice in blender. Add strawberry mixture.
Puree until well blended and then strain.
In large pitcher, combine 3 cups water and lemon juice.
Add in strained strawberry mixture and mix well.
Serve over ice. Garnish with a strawberry.
Store in refrigerator.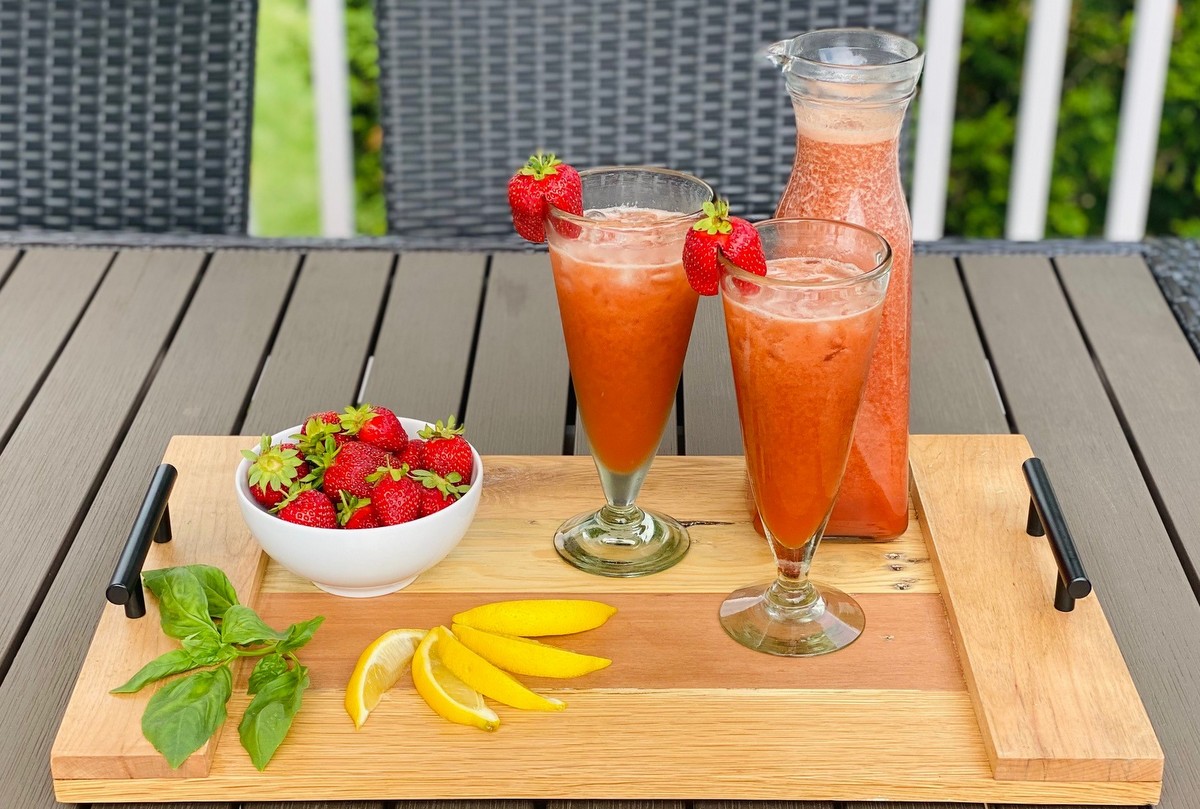 **Serve as is or spike with your favorite alcohol.
**Can also freeze to preserve for serving later in the summer.  You can even freeze just the strawberry syrup after pureeing.  Defrost when ready to use and combine with water and lemon juice.
**Want to make a fun, refreshing treat?  Pour the finished lemonade in these freezer pop bags.  Lay flat in the freezer overnight and the next day you will have delicious, homemade freezer pops.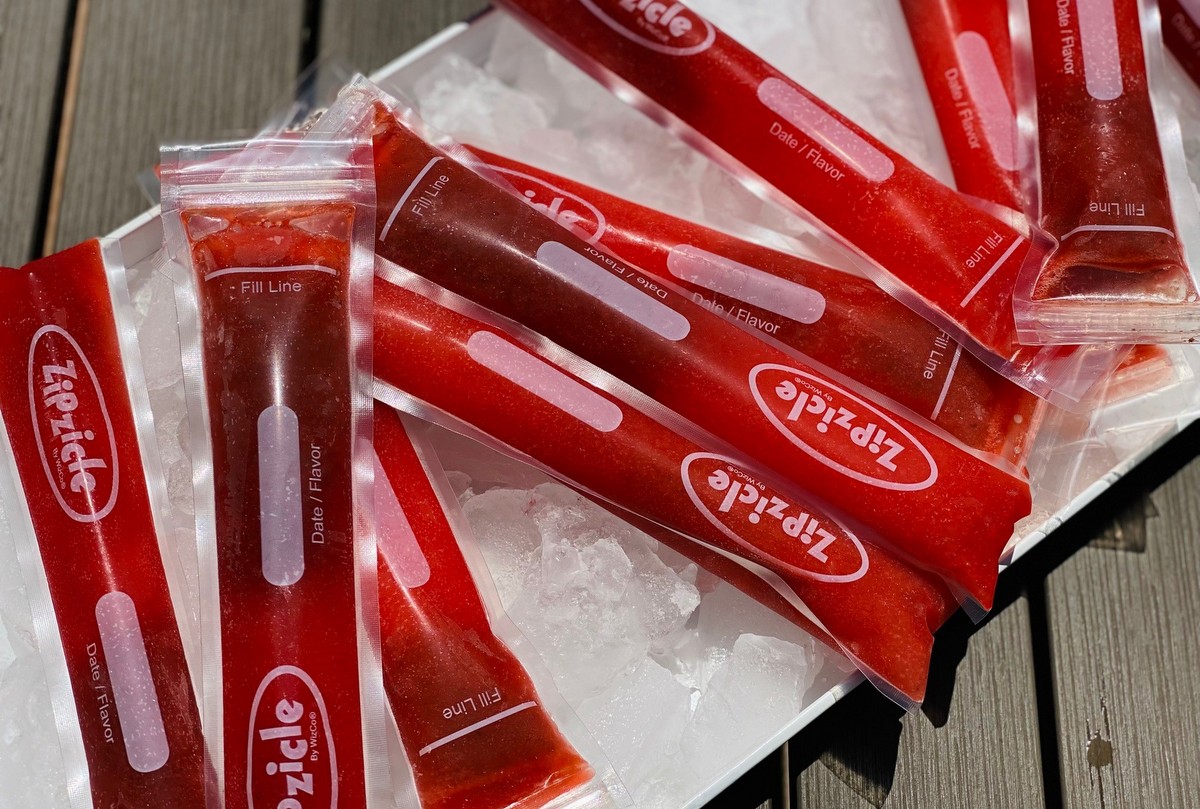 Recipe and photos by Stephanie Borzio.  Stephanie is a mom of three active boys and is an autoimmune warrior.  After battling her own health for several years, Stephanie found healing through food and lifestyle changes, including joining Blooming Glen Farm CSA of which she is a long time member.  She is a Board Certified Integrative Nutrition Health Coach who is passionate about sharing healthy living tips and real food recipes.  Instagram and Facebook: Tru You Essentials; Website: www.truyouessentials.com