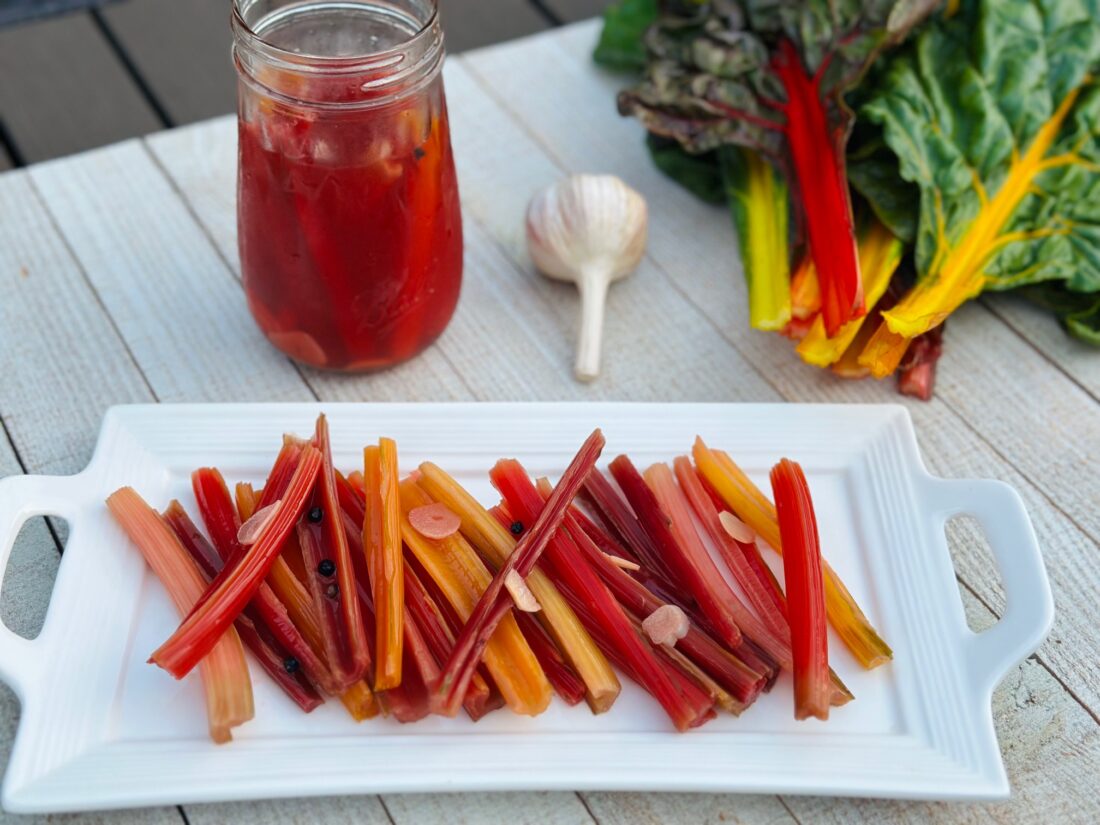 05 Oct

Pickled Swiss Chard Stems

Rainbow Swiss chard has edible leafy greens that are wonderful in soups, frittatas and sautés- basically anywhere you'd enjoy leafy greens like kale, spinach or collards.  The colorful stems are also edible- with a crunch similar to celery.  If your recipe doesn't call for the stems, here is a great alternative to tossing them in the compost pile. The beautiful Swiss chard stems can be pickled, which can then be used on salads, sandwiches, hot dogs, tacos, charcuterie boards, and more.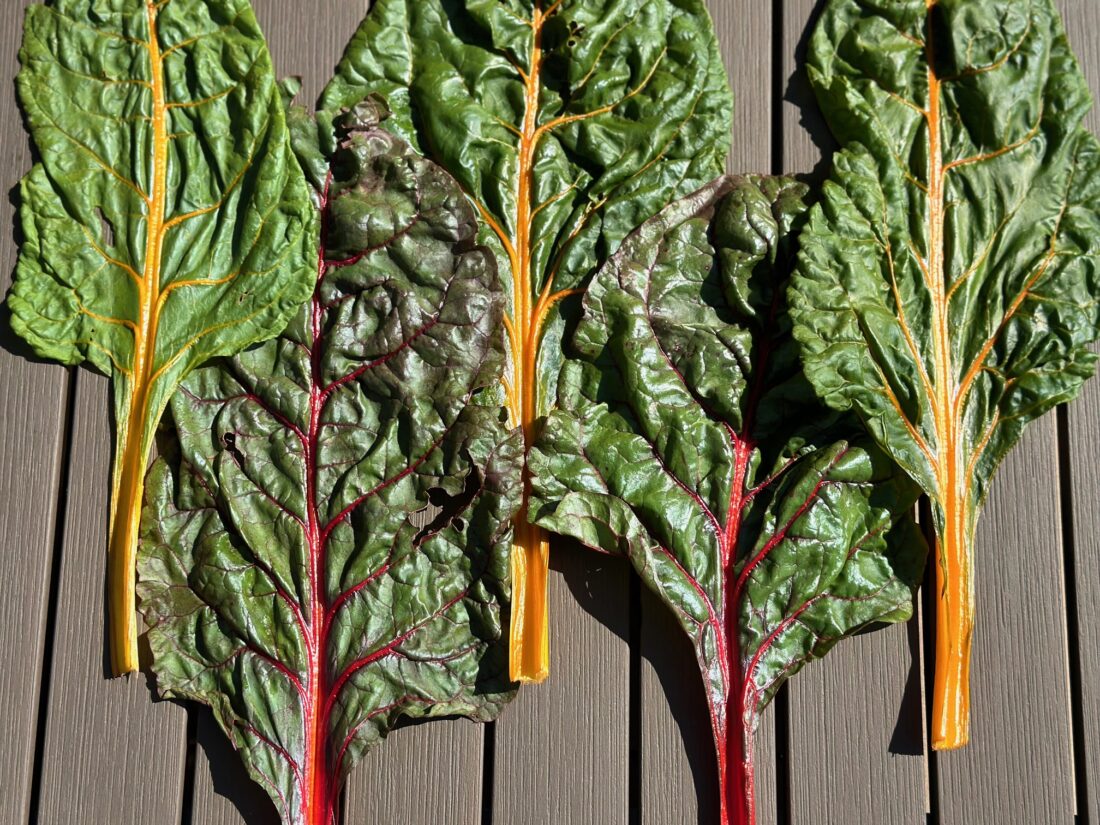 Pickled Swiss Chard Stems
Ingredients:
1 bunch Swiss chard
½ tsp black peppercorns
1 clove garlic, thinly sliced
½ cup white vinegar
½ cup apple cider vinegar
¼ cup + 2 Tbsp water
1 ½ Tbsp honey
1 tsp sea salt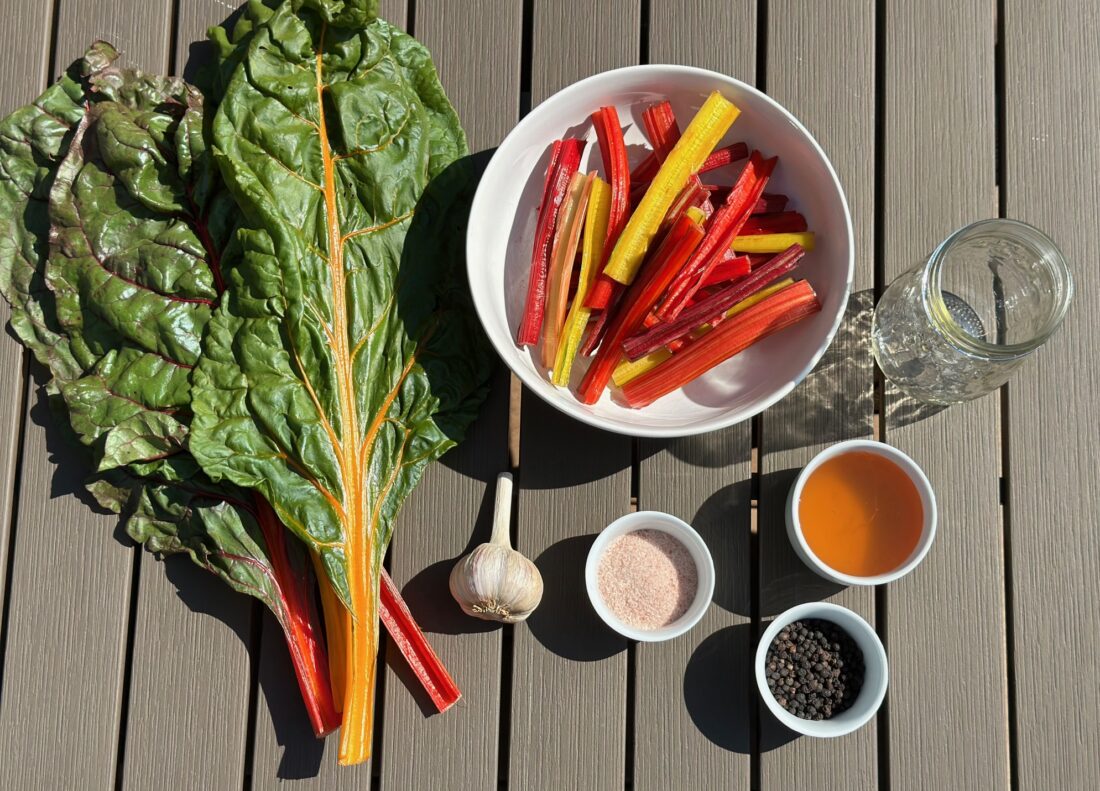 Remove Swiss chard stems from leaves. Reserve leaves for another use.
Cut stems so they fit in a pint size glass jar.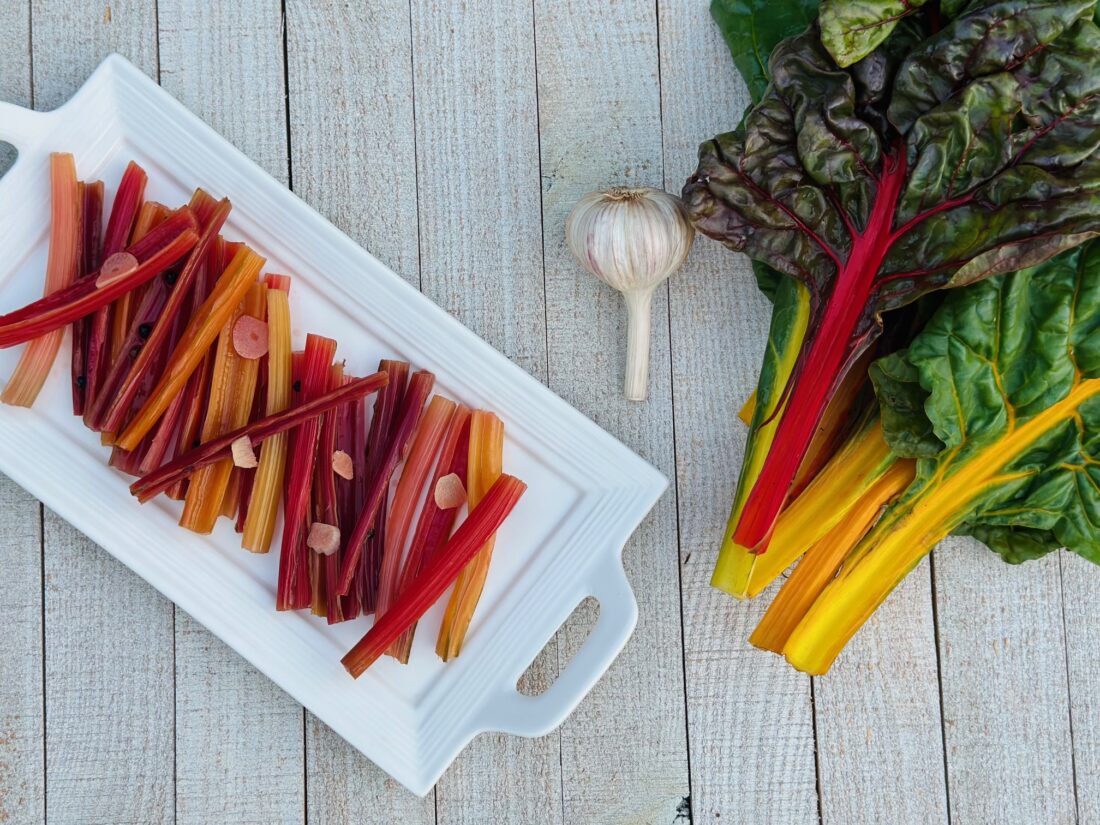 Place garlic and peppercorns in the bottom of the glass jar.
Place the stems in the jar and set aside.
Heat white vinegar, apple cider vinegar, and water in small saucepan. Add honey and salt.  Heat to a boil.
Turn down to a simmer and stir until honey and salt are dissolved.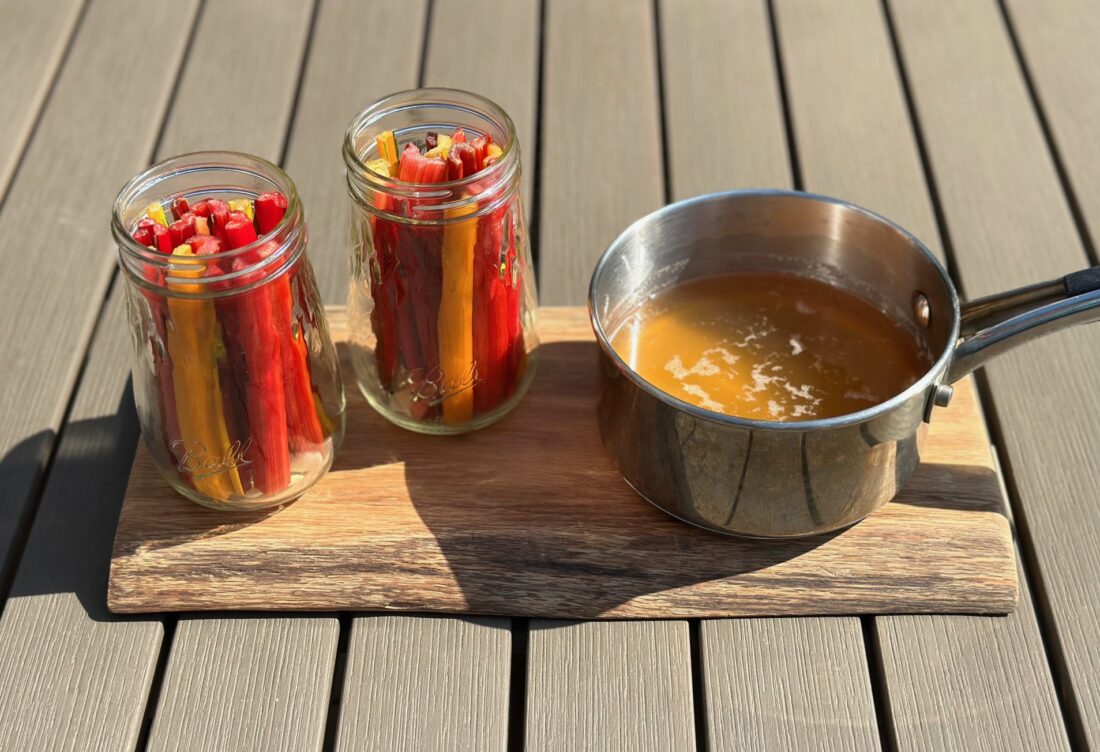 Remove from heat. Pour vinegar mixture over chard stems.   Make sure that the stems are fully submerged in the liquid.  Let cool on the counter.
Once the vinegar reaches room temperature, place a plastic lid on the jar and move to the fridge.
Refrigerate for at least 24 hours.
Enjoy right out of the jar or as a topping on tacos, hot dogs, salads, or sandwiches.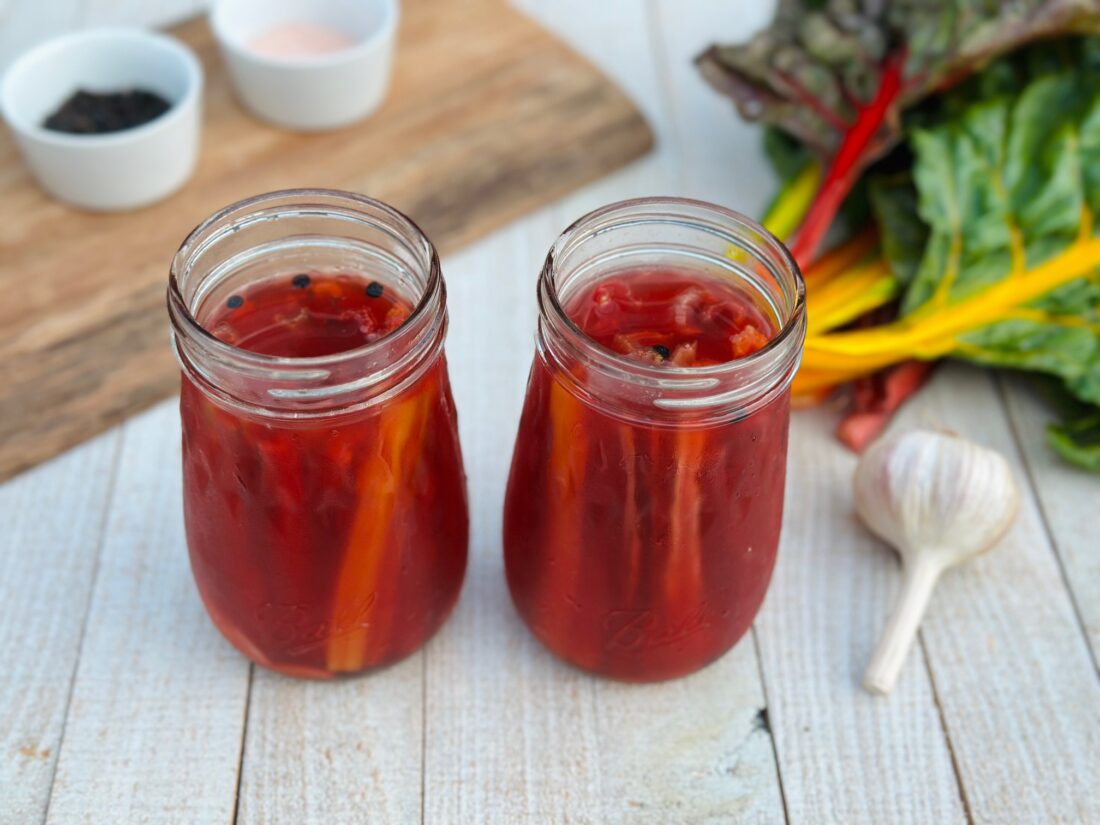 Recipe and photos by Stephanie Borzio.  Stephanie is a mom of three active boys and is an autoimmune warrior.  After battling her own health for several years, Stephanie found healing through food and lifestyle changes, including joining Blooming Glen Farm CSA of which she is a long time member.  She is a Board Certified Integrative Nutrition Health Coach who is passionate about sharing healthy living tips and real food recipes.  Instagram and Facebook: Tru You Essentials; Website: www.truyouessentials.com