With the abundance of fresh tomatoes and summer squash, I wanted to develop a recipe that showcases both of these.  This dish not only looks gourmet, but tastes absolutely amazing.  You can wow your family or double the recipe and surprise guests with this farm fresh meal.
Zucchini Rollatini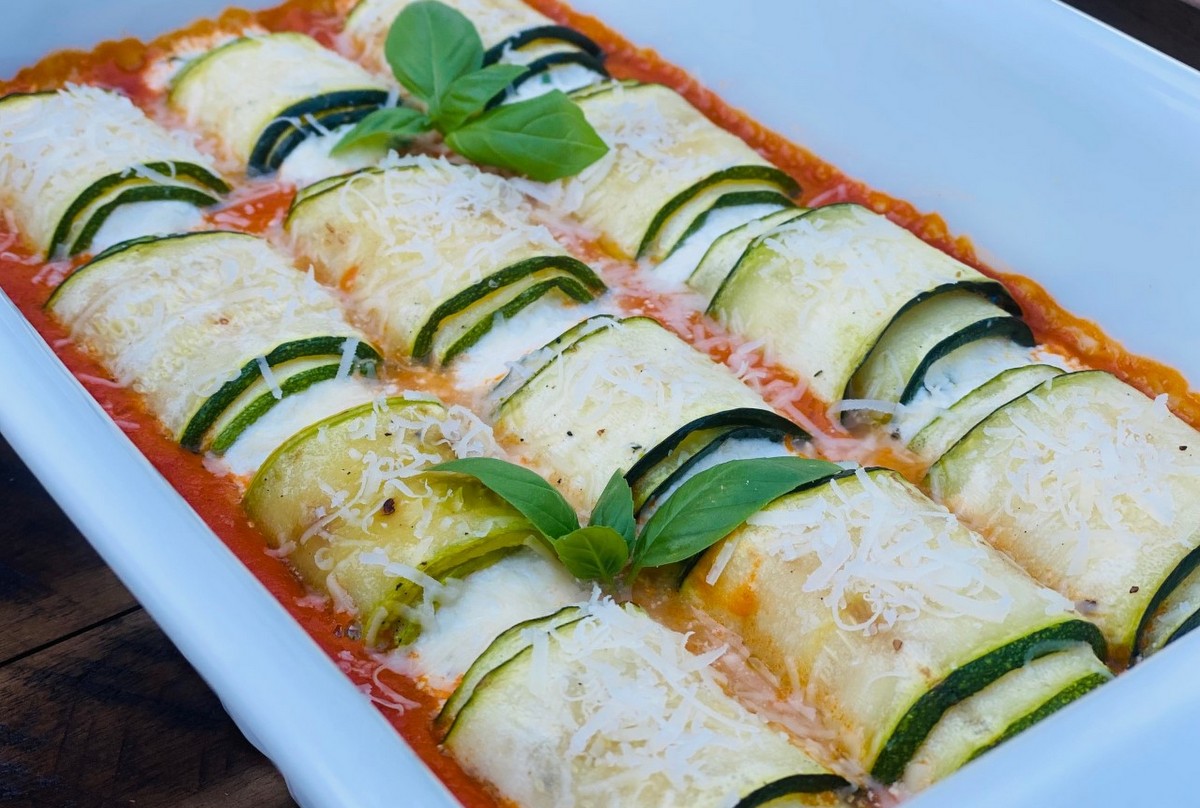 Ingredients:
2 medium zucchini or other summer squash, thinly sliced lengthwise (about 1/8 inch thick)
1 tsp sea salt
¼ tsp black pepper
3 Tbsp olive or avocado oil
2 cups tomato sauce (I used the Roasted Tomato Sauce from the blog: Blooming Glen Farm | Roasted Tomato Sauce)
15-16 ounces ricotta cheese *
2 cloves garlic, minced
2-3 Tbsp fresh herbs (basil, oregano, thyme, parsley, chives, etc.), finely chopped
¼ cup + 2 Tbsp parmesan cheese, divided *
Fresh herbs for garnish
Lay zucchini slices in single layer on paper towels and sprinkle with salt. Let sit for 10 minutes to "sweat".
While zucchini is "sweating", heat grill.
Brush both sides of zucchini slices with oil and sprinkle with black pepper.
Turn grill to low and grill zucchini for 2 minutes on each side. You should get nice grill marks but the zucchini should not be mushy.  Remove from heat and let cool.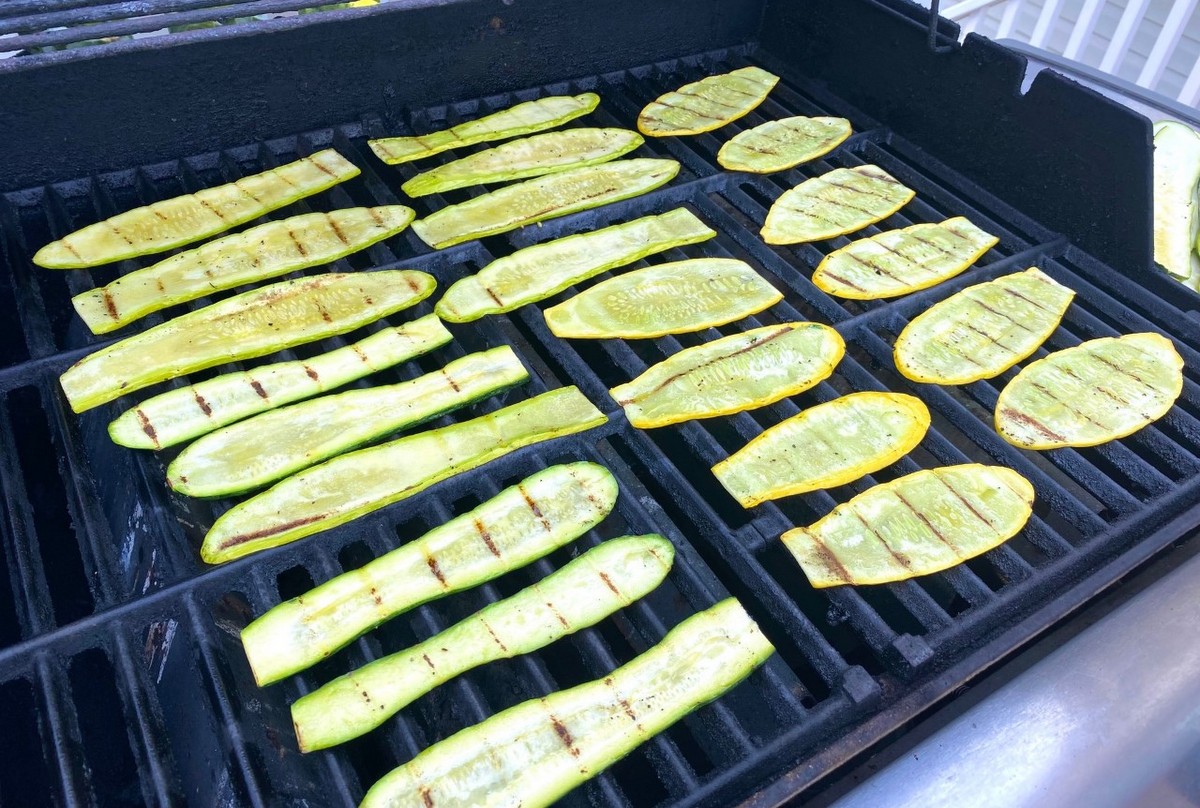 Preheat oven to 350°F.
Place the sauce on the bottom of the baking dish. I used a large baking dish (8×14 inch rectangular dish) or you could use two smaller baking dish (8-9 inch square).
In medium bowl, combine ricotta, garlic, fresh herbs, and ¼ cup parmesan cheese. Mix well.
Lay out the grilled zucchini slices. Place 1 Tbsp of ricotta mixture on the thicker end of the zucchini.  Roll up so that the ricotta is in the middle.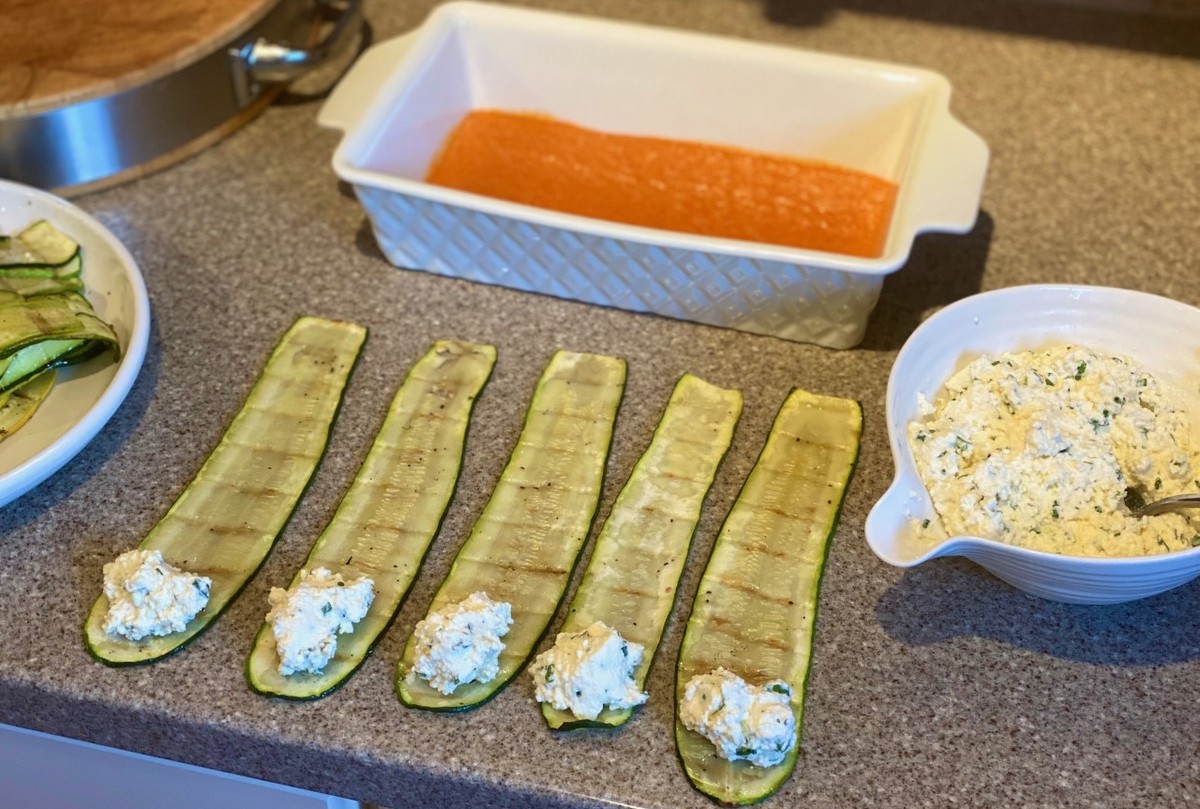 Place in baking dish, seam side down.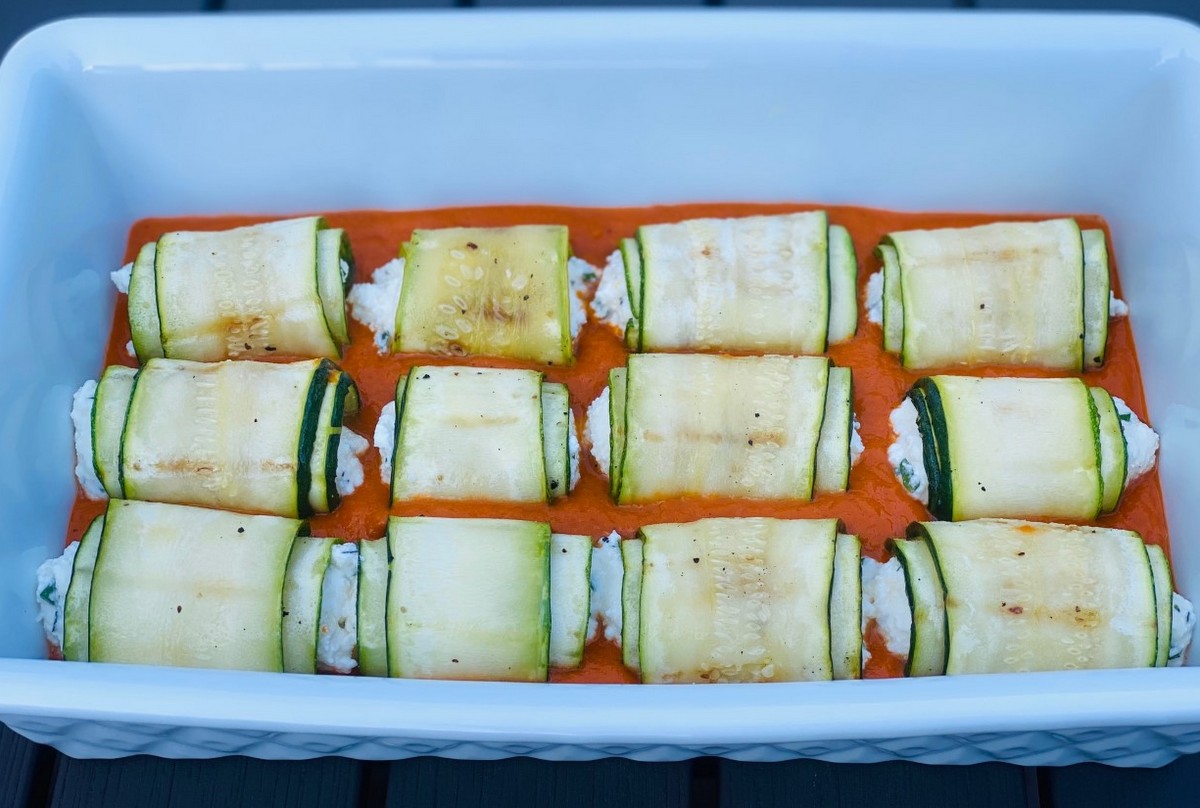 Once dish is full, cover with foil. Bake for 20 minutes.
Remove foil and broil for 2 minutes.
Top with the rest of the parmesan cheese and garnish with some fresh herbs. Enjoy!
Notes:
*You can use vegan ricotta and vegan parmesan cheese.  There are so many dairy free options available now.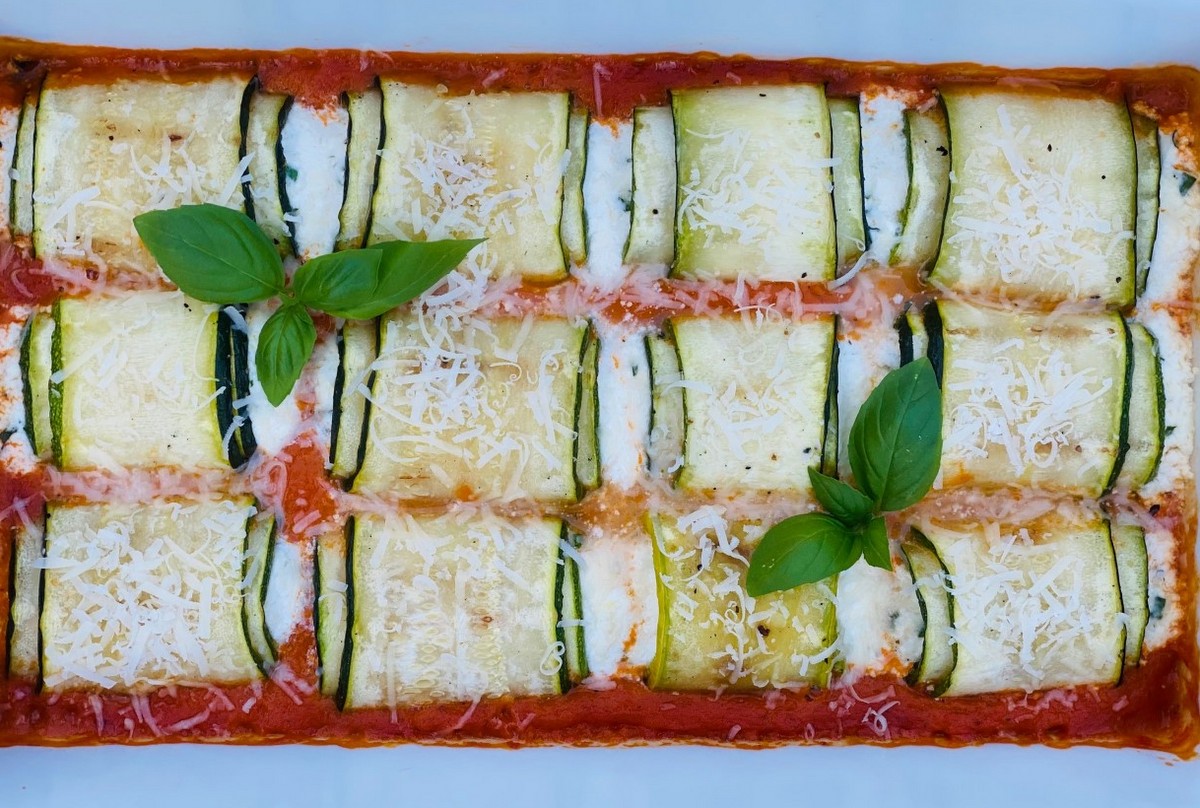 Recipe and photos by Stephanie Borzio.  Stephanie is a mom of three active boys and is an autoimmune warrior.  After battling her own health for several years, Stephanie found healing through food and lifestyle changes, including joining Blooming Glen Farm CSA of which she is a long time member.  She is a Board Certified Integrative Nutrition Health Coach who is passionate about sharing healthy living tips and real food recipes.  Instagram and Facebook: Tru You Essentials; Website: www.truyouessentials.com