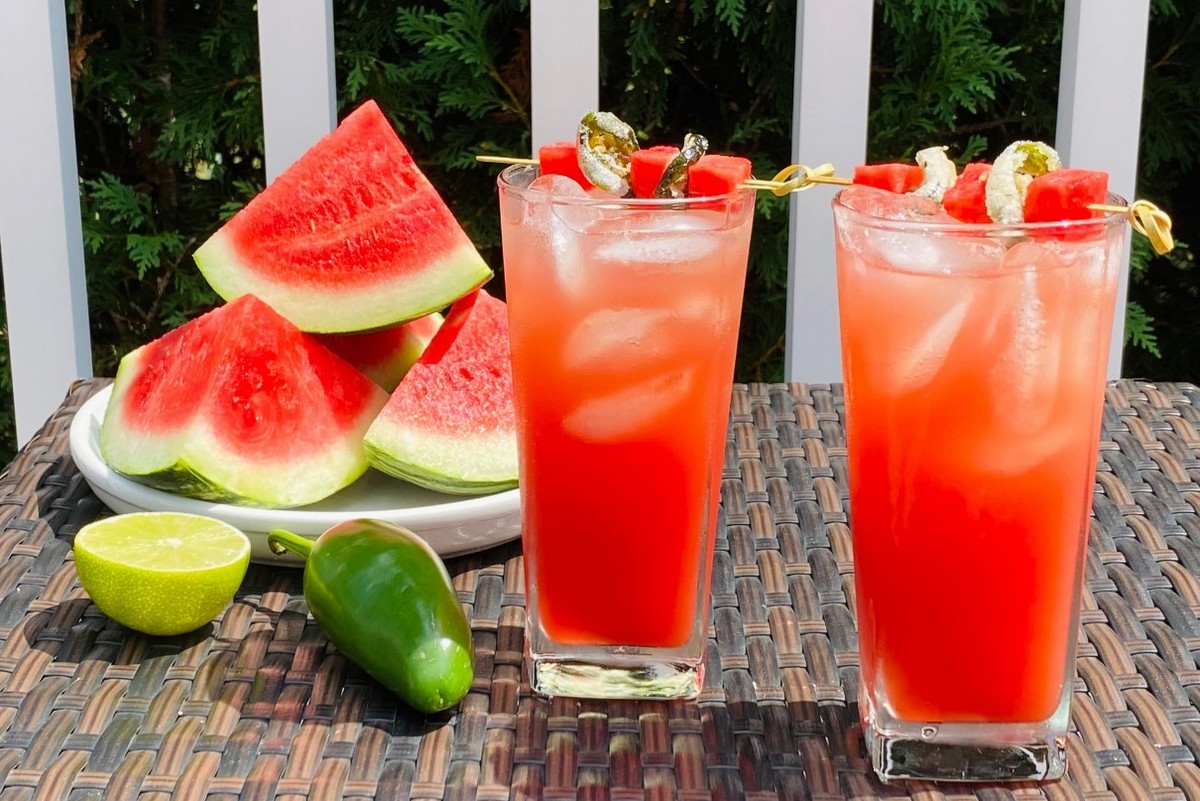 25 Aug

Watermelon Punch with Jalapeno Simple Syrup

I have been dreaming of this recipe for a while and am so excited to finally be able to share it with you.  The sweet, juicy watermelon is combined with spicy jalapenos to create a perfect summertime punch!  It is a refreshing drink with a kick.  It can be made as is or spiked with your favorite alcohol.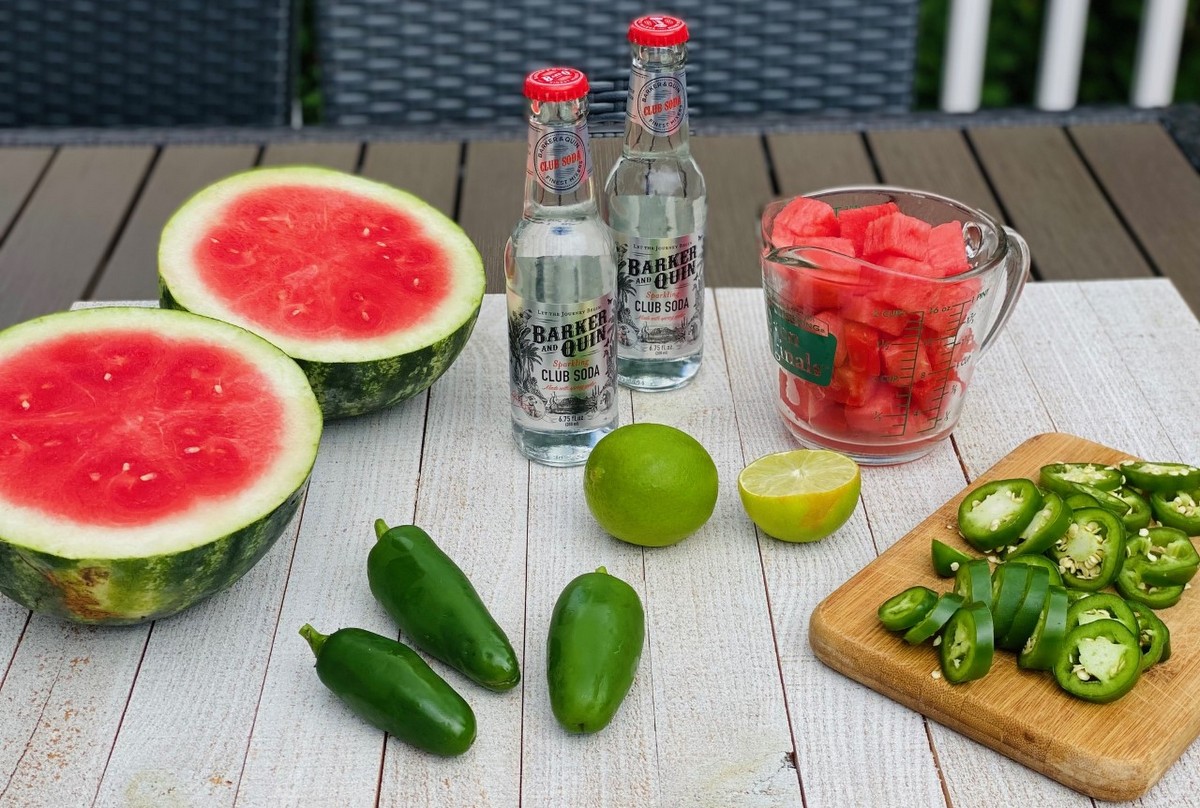 Watermelon Punch
Ingredients:
4 cups watermelon cubes, seeds removed
8 Tbsp jalapeno simple syrup (recipe below)
4 Tbsp lime juice
1 cup club soda
Ice
Small watermelon cubes, for garnish
Candied jalapenos (recipe below), for garnish
Place watermelon cubes in blender. Blend until a juice is formed.
Strain to remove pulp. You should get about 2-2 ½ cups of juice when done.
Combine watermelon juice with lime juice and jalapeno simple syrup. Gently stir in club soda and serve over ice.  This makes about 4 large glasses.  Garnish with watermelon cubes and candied jalapenos.
To make one drink, combine ½ cup watermelon juice, 2 Tbsp jalapeno simple syrup, 1 Tbsp lime juice, and ¼ cup club soda.
**Feel free to spike this punch with your favorite alcohol!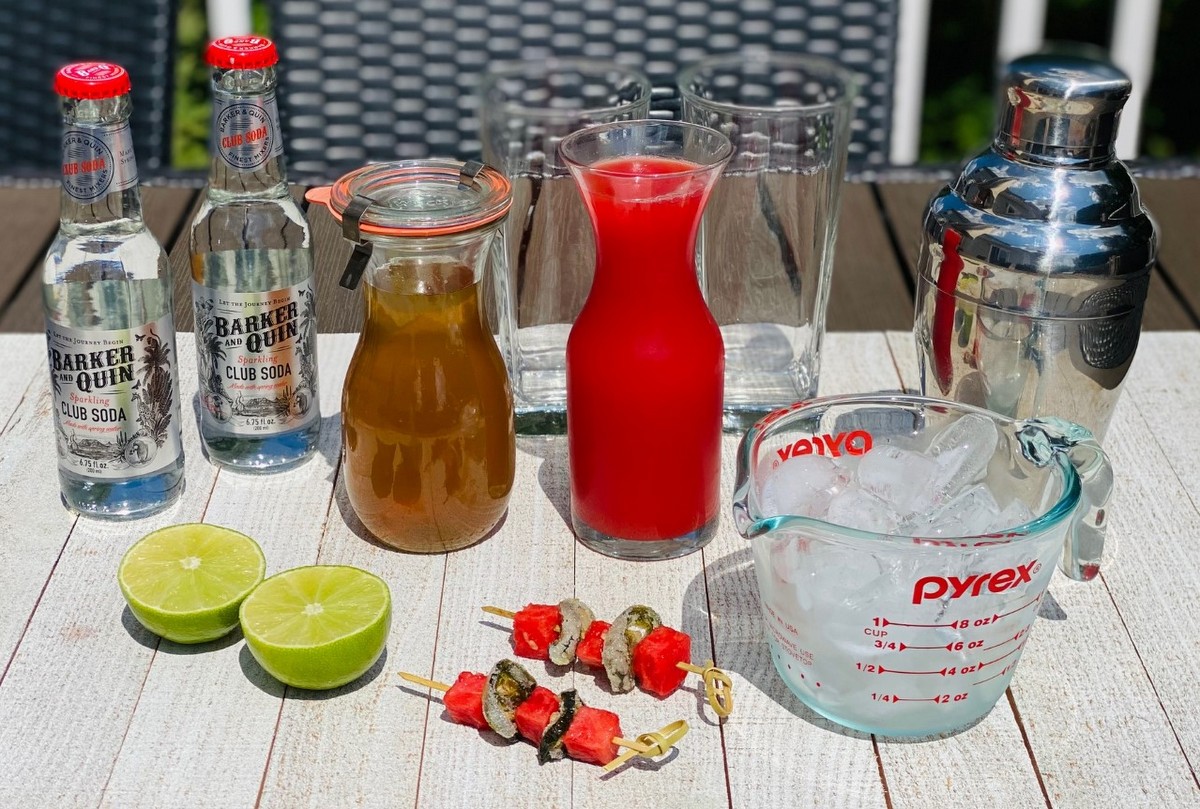 Jalapeno Simple Syrup-
1 cup water
1 cup sugar*
3 jalapeno peppers
Slice jalapenos into circles about 1/8-1/4 inch thick.
Place water in small pot on stovetop. Bring to a boil.
Add sugar and sliced jalapenos. Return to a boil and then reduce to a simmer.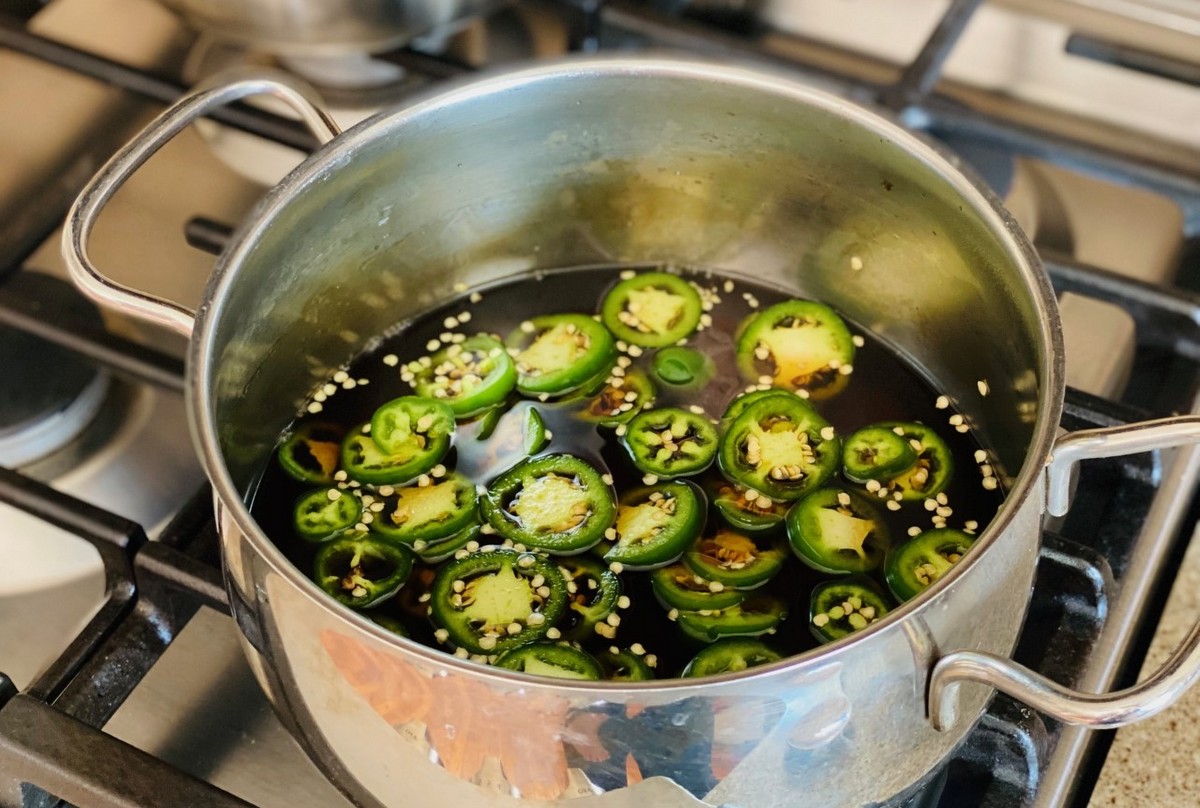 Simmer for 10 minutes.
Remove from heat and let sit for 1 hour.
Strain and store in glass jar in the refrigerator. Save jalapeno slices for candied jalapenos (recipe below).
*You can use any kind of sugar you prefer.  White sugar, raw sugar, coconut sugar, maple sugar, etc.  If you use stevia or a sugar replacement, you may need to adjust the quantity.  Refer to package instructions for sugar conversions.
Candied Jalapenos-
Leftover jalapenos from simple syrup
4 Tbsp superfine sugar (you can take regular sugar and grind it up even more in a coffee grinder)
Line baking sheet with wax paper.
Place sugar in a small bowl.
Take one jalapeno at a time and place in bowl. Coat with sugar and then place on baking sheet.
Continue to do this until all jalapenos are coated.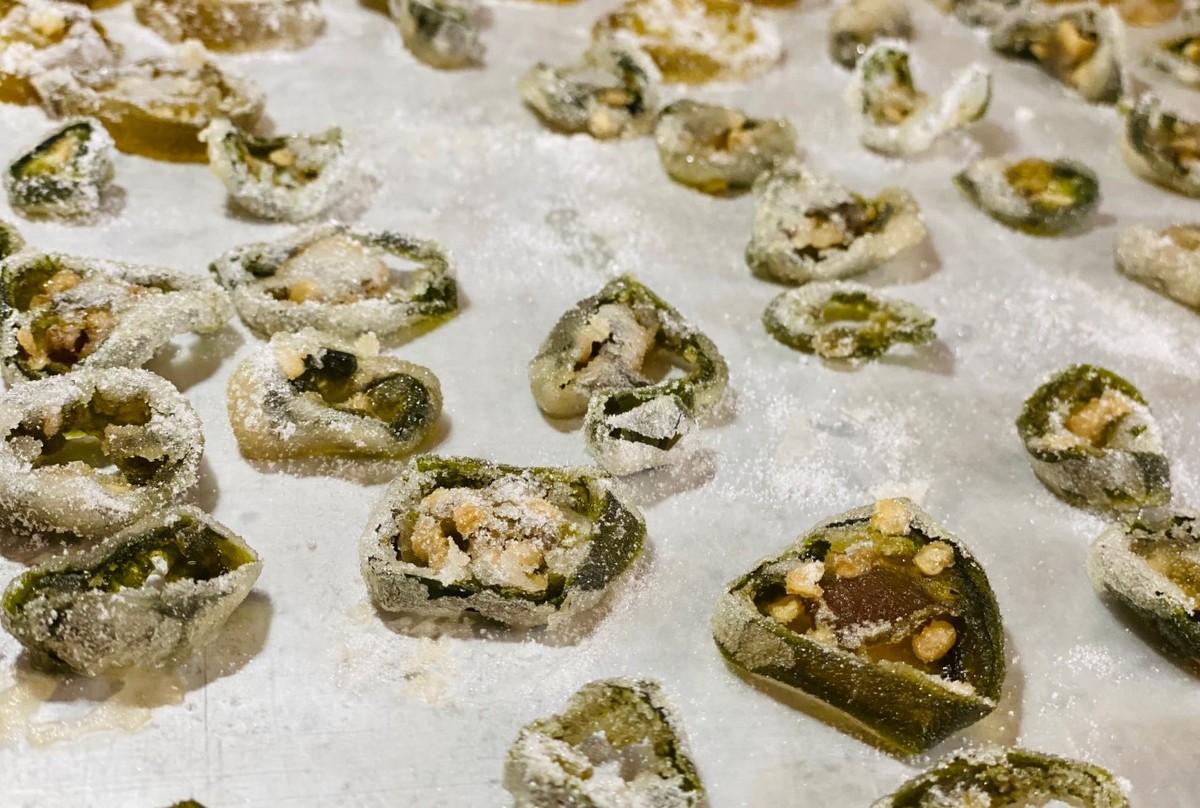 Allow to dry for a few hours.
Use for garnish or as a snack!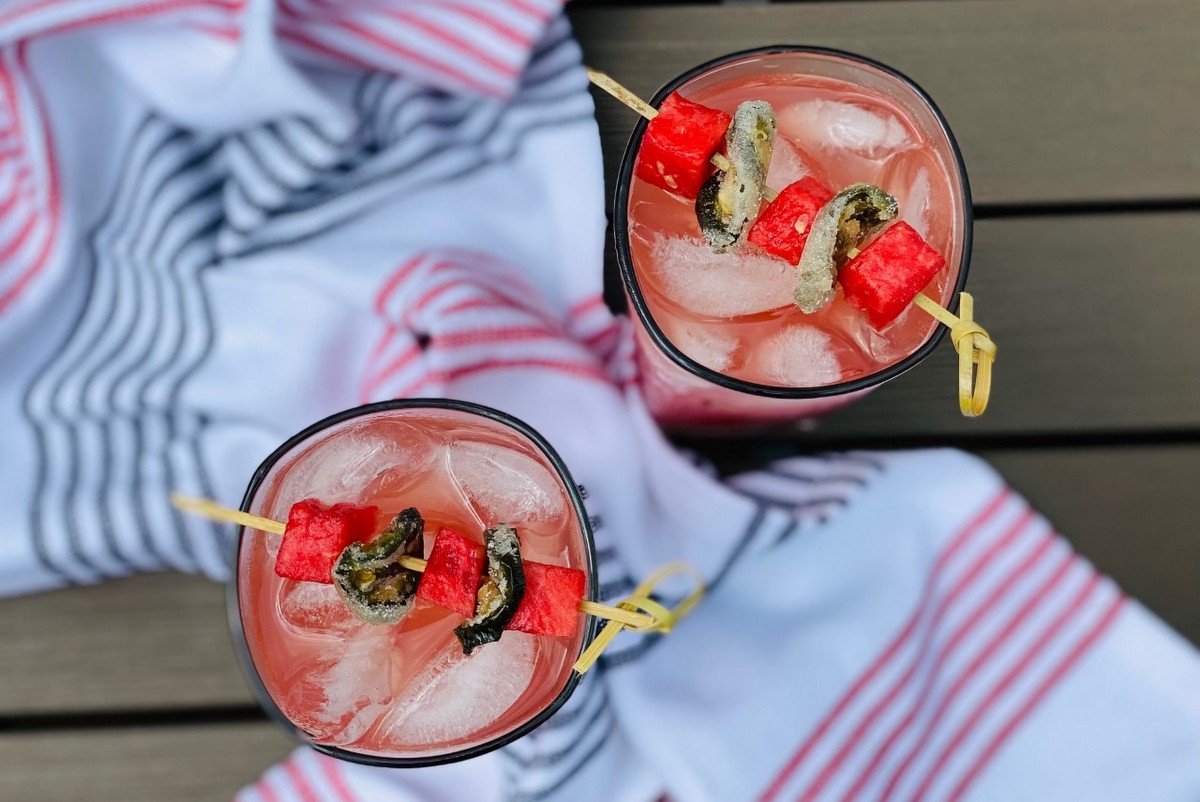 Recipe and photos by Stephanie Borzio.  Stephanie is a mom of three active boys and is an autoimmune warrior.  After battling her own health for several years, Stephanie found healing through food and lifestyle changes, including joining Blooming Glen Farm CSA of which she is a long time member.  She is a Board Certified Integrative Nutrition Health Coach who is passionate about sharing healthy living tips and real food recipes.  Instagram and Facebook: Tru You Essentials; Website: www.truyouessentials.com