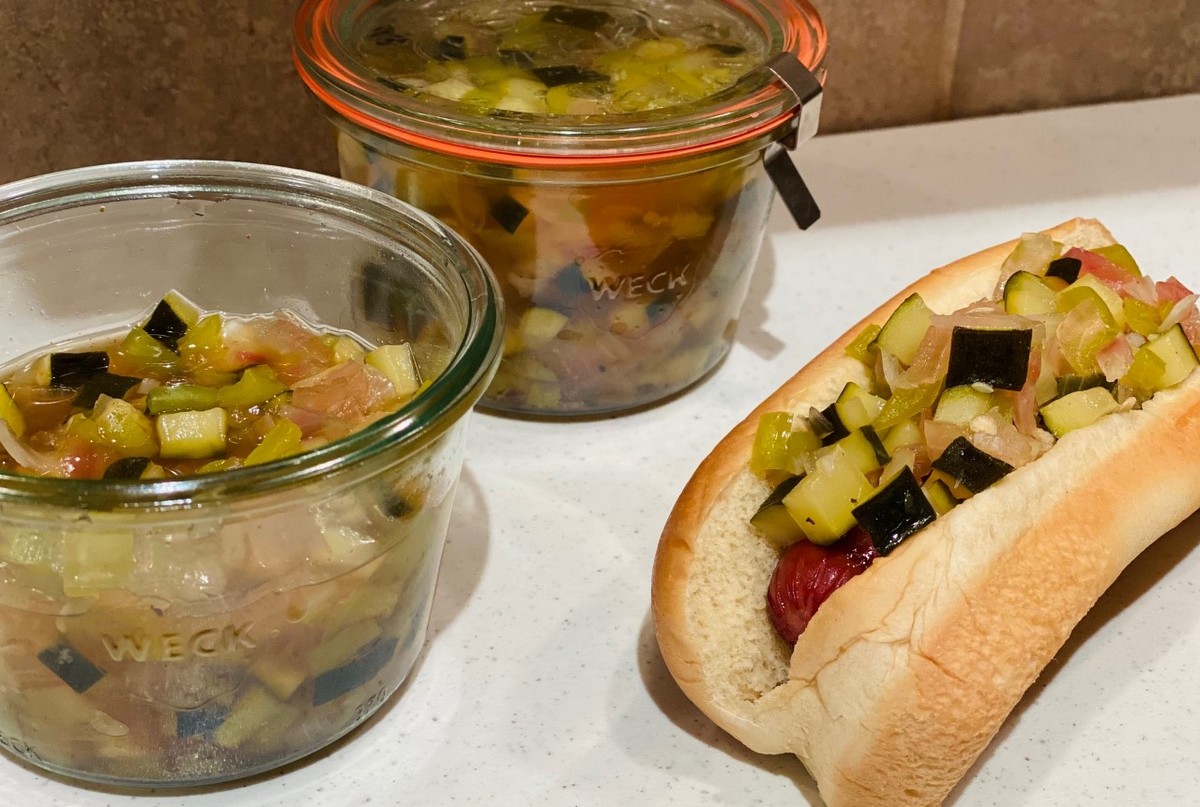 29 Jul

Zucchini Relish

Throughout the CSA season, we receive a lot of summer squash.  It is delicious just grilled or roasted as a side, but sometimes it is fun to do something different with it.  This recipe turns the summer squash into a delicious relish and also uses the Cubanelle peppers, red onion, and garlic from our shares.  The recipe calls for zucchini but you can substitute with any of the summer squash varieties.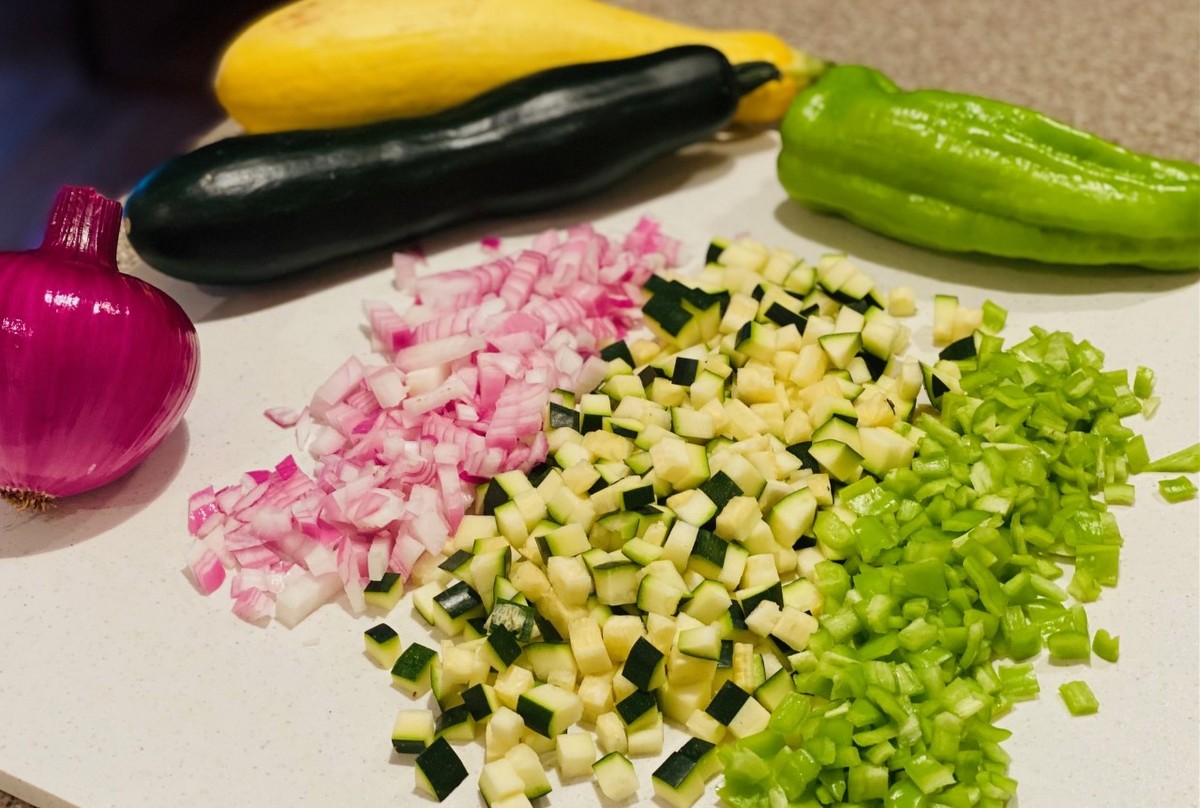 Zucchini Relish
Ingredients:
1 medium zucchini, finely diced (equivalent to 2-2 ½ cups)
2 medium Cubanelle peppers, chopped (equivalent to about 1 cup)
½ red onion, finely diced (equivalent to about 1 cup)
½-1 jalapeno, finely diced with seeds removed (optional)
4 tsp sea salt, divided
¾ cup white vinegar
1/3 cup honey
1/8 tsp black pepper
1/8 tsp paprika
2 cloves garlic, minced
Place zucchini, pepper, and onion in colander over a bowl. If you want to add a little spiciness to the relish, add the optional jalapeno to the chopped vegetables.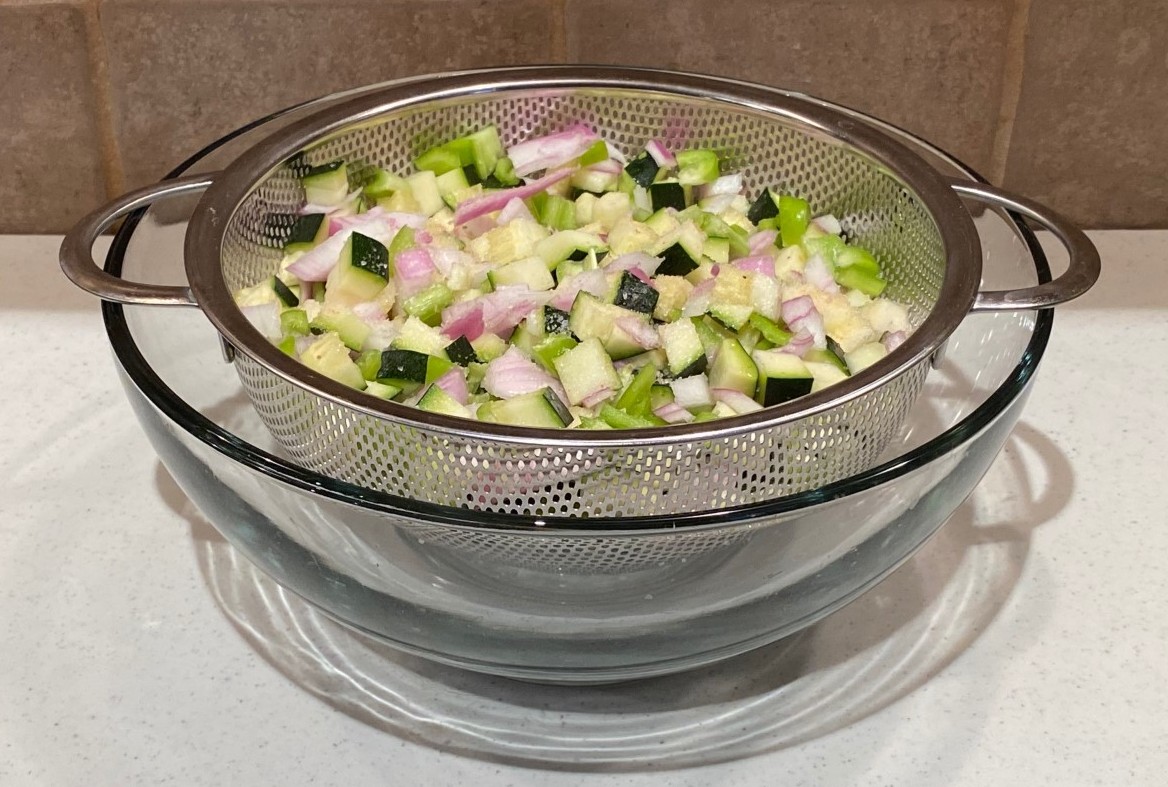 Sprinkle the chopped vegetables with 3 tsp salt. Mix well and let drain for 30 minutes.
Rinse and let stand for 10 minutes.
In a medium saucepan, combine vinegar, honey, remaining 1 tsp salt, black pepper, and paprika.
Bring to a boil. Stir until all of the honey is dissolved.
Reduce to a simmer. Add vegetables and garlic.  Mix well and cook for 8 minutes.
Can serve hot or cold.
Store in fridge.
Enjoy! The relish is great on top of hot dogs or burgers!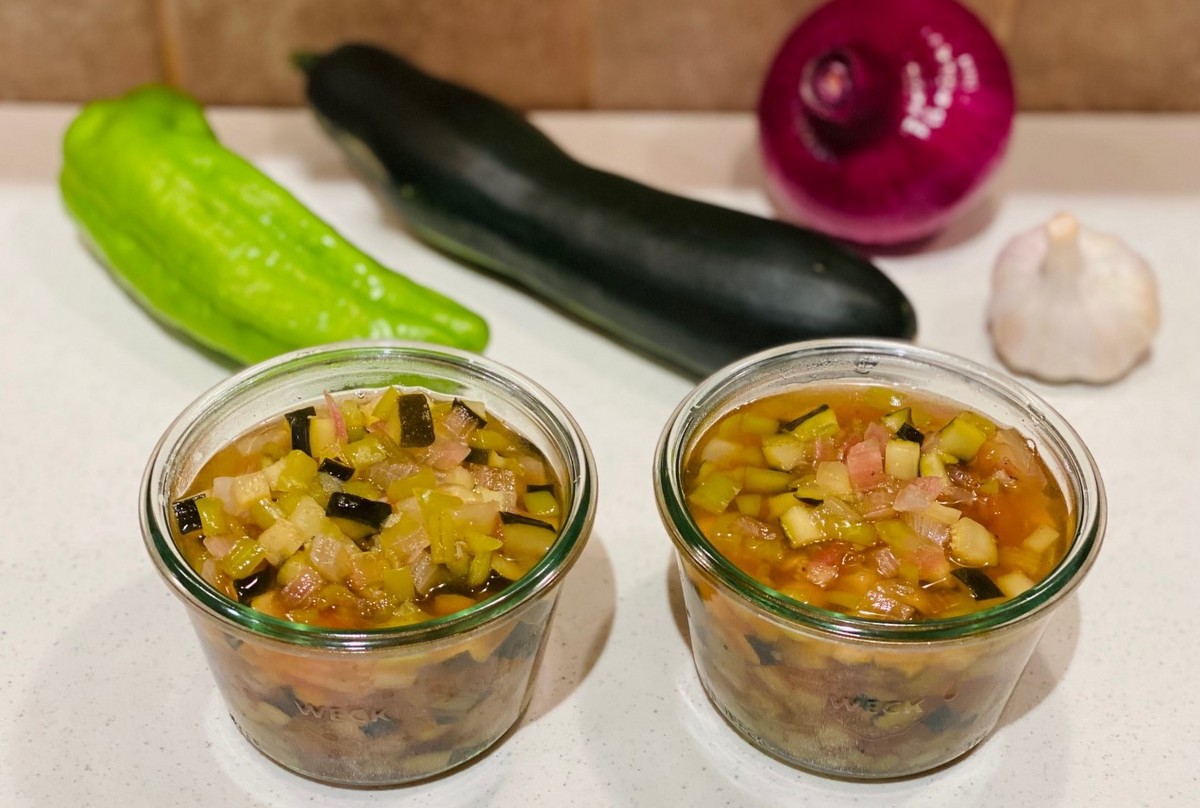 Recipe and photos by Stephanie Borzio.  Stephanie is a mom of three active boys and is an autoimmune warrior.  After battling her own health for several years, Stephanie found healing through food and lifestyle changes, including joining Blooming Glen Farm CSA of which she is a long time member.  She is a Board Certified Integrative Nutrition Health Coach who is passionate about sharing healthy living tips and real food recipes.  Instagram and Facebook: Tru You Essentials; Website: www.truyouessentials.com