The avalanche of summer crops is finally upon us- the heirloom tomatoes, sweet corn, eggplants and zucchini, the cantaloupes and cherry tomatoes, and gorgeous cutting flowers. Coming soon- watermelon, red field tomatoes and sweet peppers. Most of our garlic has been harvested and hung to dry- next up to be harvested and dried is the storage onions.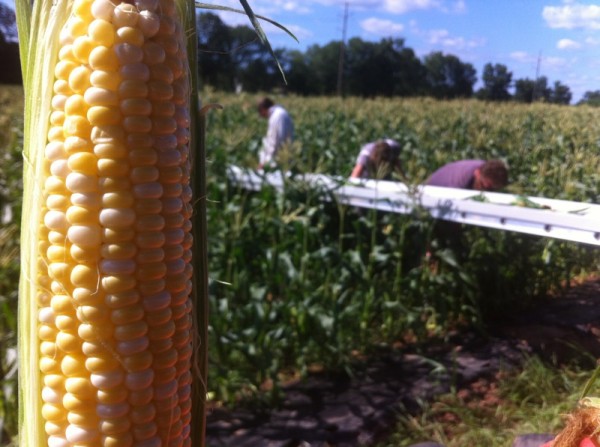 The heat spell passed and the cooler weather is a welcome relief to the farm crew. Finally!! To say it was difficult to stay mentally and physically sharp in the extreme heat last week- even with shorter days and frequent breaks- is an understatement. We were all feeling physically and emotionally exhausted by the end of the week. A huge thanks to our dedicated farm crew for enduring such challenging weather.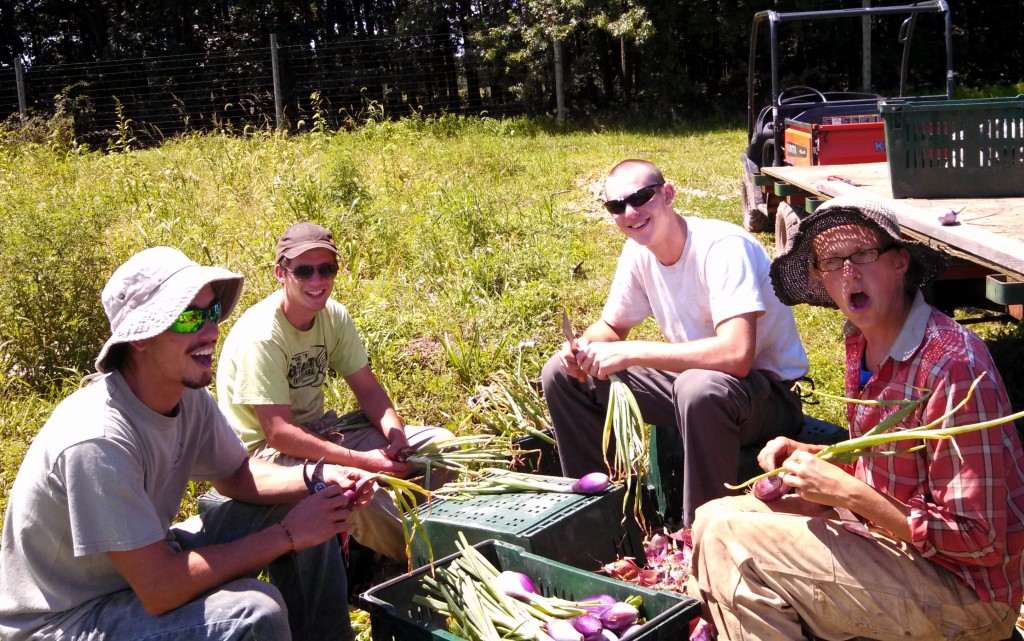 Surprisingly, despite the heat, the ground is still soggy from the continual rain storms.  We've been waiting for a chance to make beds for planting more fall crops: most importantly cauliflower, broccoli, fall radishes and roots. Hopefully Saturday is our day to plant!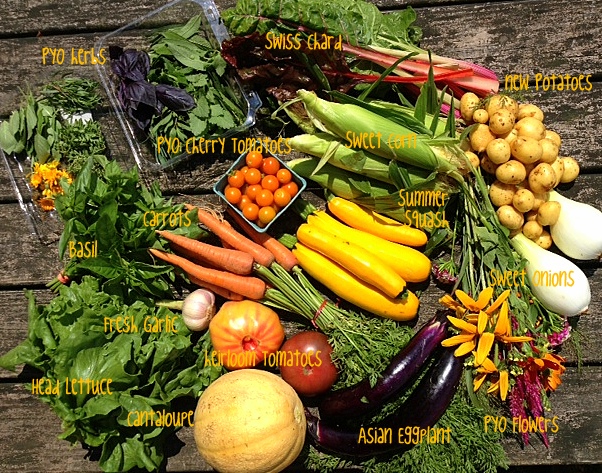 This week's share tipped the scales at a whopping 20 pounds! The heirloom tomatoes in the share included a rainbow of varieties: cherokee purple, cherokee green, brandywine, striped german, valencia, great white, and paul robeson. We harvest them ripe- so all the colors you see are ready to eat, even the green ones! It's been very rewarding for the farm team to finally witness the fruits of seeds sown in February, and subsequently grafted, planted, trellised, pruned, irrigated, and generally spoiled over the past 5 months. Enjoy!!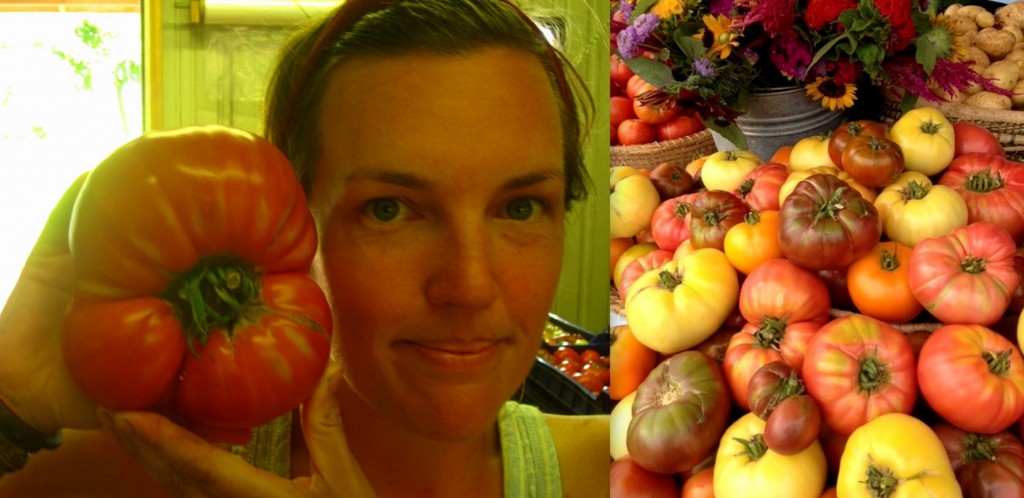 Text by Tricia Borneman, Blooming Glen farmer and co-owner. Photos by Tricia Borneman, Sam Malriat, Robin Hernandez and Bob Dixon.