06 Sep

Two more weeks of summer, please!

Don't say the "F" word. The one that starts with "fr" and rhymes with lost. Yes, that one! Don't say it! It was cold this morning but not that cold! Despite the summer squash, eggplant and cucumbers coming to an end, we still have a field of tomatoes just starting to ripen, so a little more heat would be great! Keep your fingers crossed!

The falling leaves, cooler nights and back to school energy did however have us thinking of fall, so we switched it up a bit in the CSA share and brought out the sweet potatoes. Like we said, all the rain had them ready earlier them usual, so after a few weeks curing in the greenhouse they are ready to be turned into a tasty fall dish. It also won't be long before you see the first of the winter squash. Six pallet bins later, our annual game of toss-the-butternut is complete!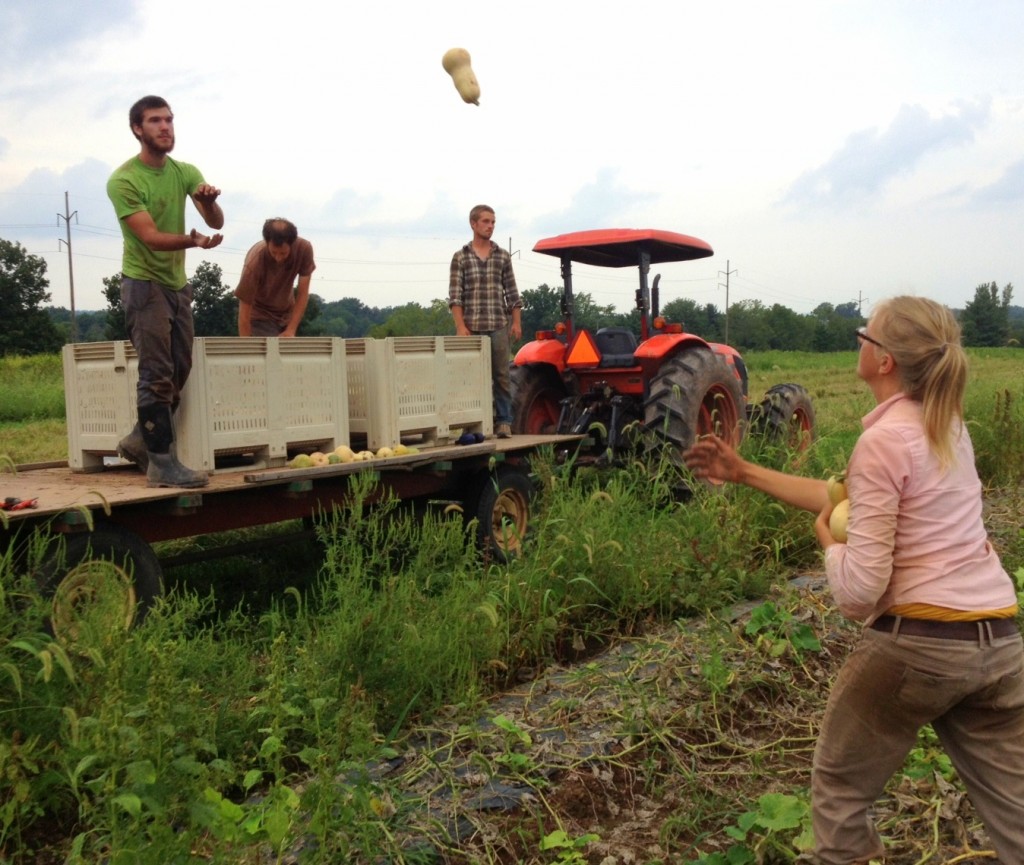 And the delicata squash is piling up.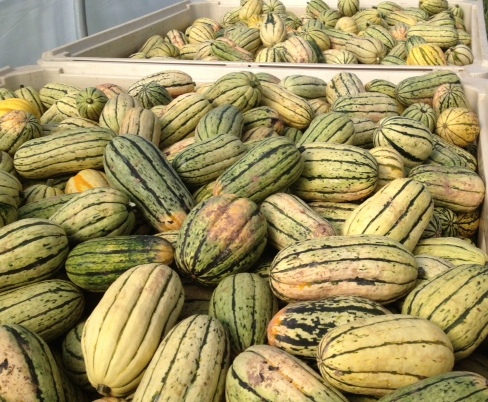 Kids back in school? Have a few free hours on your hand? Volunteers wanted next Wednesday, September 11 from 9am-11pm and 11am-1pm. Pick a shift, or both, and join us for a few hours of sit down work trimming garlic off their stems. Bring clippers if you have them, if not, we do. Please RSVP to the farm via email, and include the time you are coming.
There's lots of fun in store for the Blooming Glen Farm Harvest Festival, Saturday October 12th! We have two amazing community art projects in store for the afternoon. Help puppetiers from the Spiral Q puppet theater in Philadelphia make a giant paper mache tomato! Or lend a hand in creating a weaving out of natural materials using an Earth Loom! Local bluegrass band Goose Creek Pioneers will be performing again this year. Sign-up sheets for the Pie Bake-off are at the farm in the distribution room, or send us an email!  
Post and photos by Tricia Borneman, Blooming Glen farmer and co-owner.