I love putting things in my pancakes! Nuts, chocolate and bananas are some classic add-ins. Things like blueberries, strawberries, peaches are great because you can integrate seasonal fruits. However, you can even take it a step further during fall season by mixing in some veggies like sweet potatoes or winter squash into your morning breakfast regiment. A butternut and cinnamon combo is one of my favorites drizzled with real maple syrup. You can also sub in sweet potatoes for a similar flavor.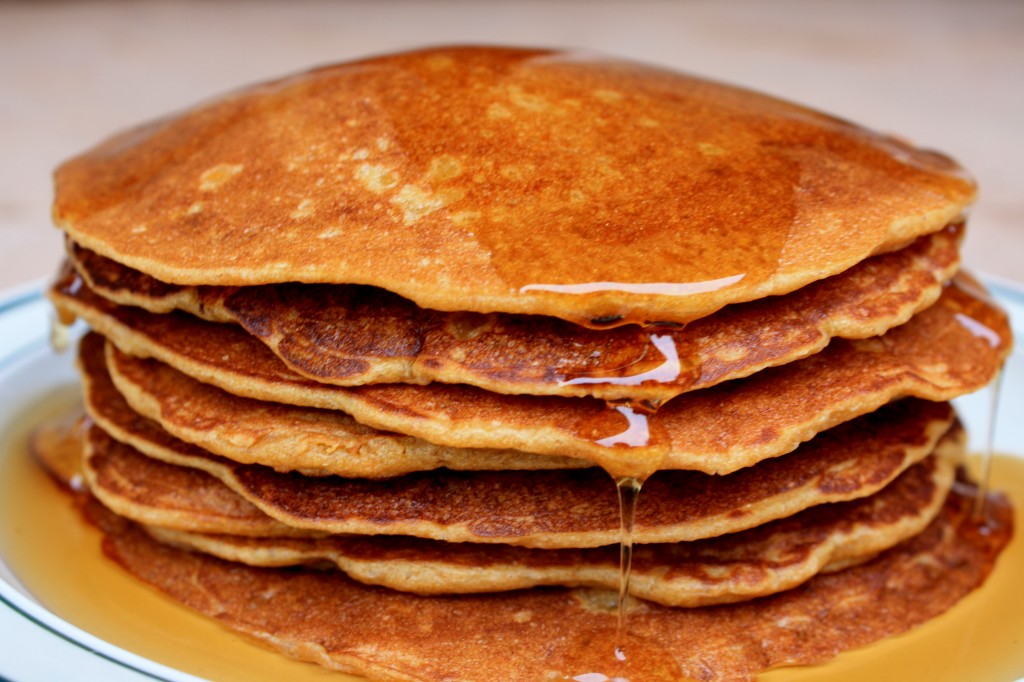 Butternut Squash Buttermilk Pancakes
-Prep your squash by peeling 1 small butternut and dice into cubes (about 1 1/2-2 cups. ) Boil in water until tender. Drain and mash with a fork. You want at least 1 cup of mashed squash. I used about 1 1/2.
In a large bowl, mix the dry ingredients:
1 1/2 cups of flour (3/4 cups of each white and wheat flour is nice)
1 teaspoon of baking powder
1 teaspoon of baking soda
1 teaspoon of salt
2 tablespoons of brown sugar
1 teaspoon of cinnamon
-Separate 2 eggs and beat the yolks in a bowl with 1 and 3/4 cups of buttermilk
**If you don't have buttermilk on-hand you can perform a quick substitution by adding 1 tablespoon of lemon juice to milk or by mixing 1 cup yogurt with 3/4 cup milk.
-Pour egg and buttermilk into the dry ingredients and mix until combined. Pour in 6 tablespoons of melted butter. Mix again.
-Fold in butternut squash mash.
-Heat griddle and brown pancakes on each side. Make sure you don't rush it and cook the cakes through because they tend to take a little longer than regular pancakes.
-Keep warm in the oven and serve with butter and maple syrup!
Recipe and photos by Jana Smart- Blooming Glen Farm employee and frequent creator of creative recipes using farm fresh seasonal ingredients.