I am often asked by people what new crops we are growing at the farm. Not all our experiments always work out, but this week's share sees one new addition which we were very pleased with: the Cuban pumpkin. Also called Calabaza, or Jamaican pumpkin, it is mottled green, yellow and tan, with a light yellow flesh and a smooth sweet flavor. As the name suggests it is typically grown throughout the Caribbean as well as Central and South America. A popular Cuban dish is Arroz con Calabaza, or Pumpkin Rice. Chunks of squash are simmered with rice, garlic, onions, peppers, and fragrant herbs and spices. The squash can also be baked or made into soup, and substituted in recipes for other hard skinned winter squashes like butternut and hubbard.
Thanks to everyone who came out to the farm's Harvest Fest on Saturday. After the torrential rain on Thursday and Friday, we ended up with a gorgeous afternoon, and a wonderful turnout.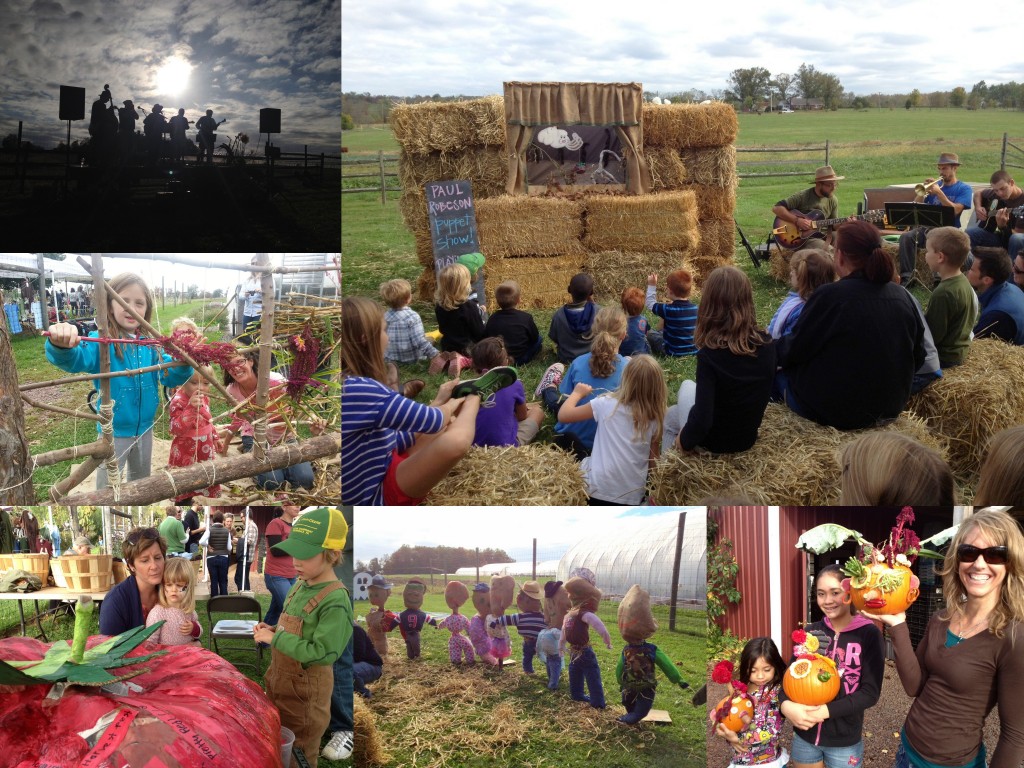 When you're at the farm, check out the results of the community earth loom, and feel free to add to it on your pick-up days. It will remain there throughout the seasons to weather and be recreated. You can also see the giant paper mache tomato created by Spiral Q puppet makers from Philadelphia. Festival goers answered the question What does Blooming Glen Farm mean to you? and glued their red slips of papers onto the tomato. More details on our 4th annual pie bake-off contest are coming soon! The winning recipes- both for the popular vote and the judges vote- will be posted here in the next few days, so stay tuned!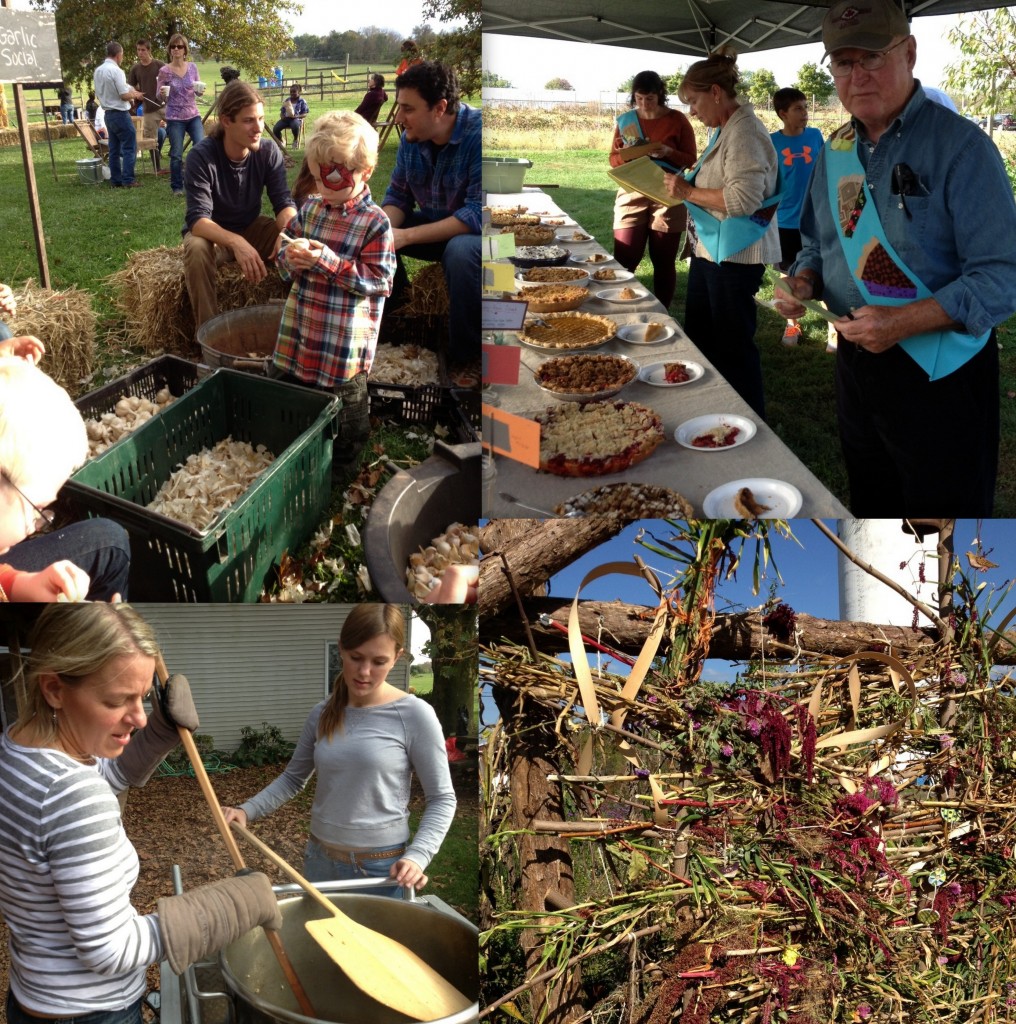 Thank you to 4th Street Foodworks of Frenchtown, NJ for generously giving out their delicious organic kettle corn and for The Coffee Scoop for providing their fair trade, locally roasted coffee. Thanks to artist extraordinaire Katia McGuirk for manning the earth loom and bringing my vision to life. The beautiful artwork of Jennifer Schuster of Sunny Face Painting was on display on arms and faces throughout the festival. And local bluegrass band Goose Creek Pioneers provided the great toe-tapping music and good vibes! Thank you also to our wonderful farm community, and to all our volunteers and others who made the event a success!
Post and photos by Tricia Borneman, Blooming Glen farmer and co-owner. Photos also contributed by Juan Manzo and Katia McGuirk.