15 Aug

Cool nights affect fruiting

It's been an unusual summer here at the farm. The cool nighttime temperatures have affected some of the crops that are typically more prolific. The sweet peppers are ripening slowly- we see the first of the harvest this week. We are actually noticing blossom drop because of the broad temperature difference between night and day. The heirloom tomatoes continue to be profuse however, coming from both the field and the high tunnels- 7 pounds of tomatoes in this week's share, not including the cherry's. I'll be posting Chef Kristin's recipe featuring tomatoes, so check it out.

Out in the field the focus is on fall. The harvest of the winter squash has begun. Kabocha and blue hubbard were first, next will be butternut and delicata. Look for spaghetti squash in next week's share.

Most of the crop of storage onions have been harvested and are laid out in the now shade cloth covered greenhouse to dry down and cure.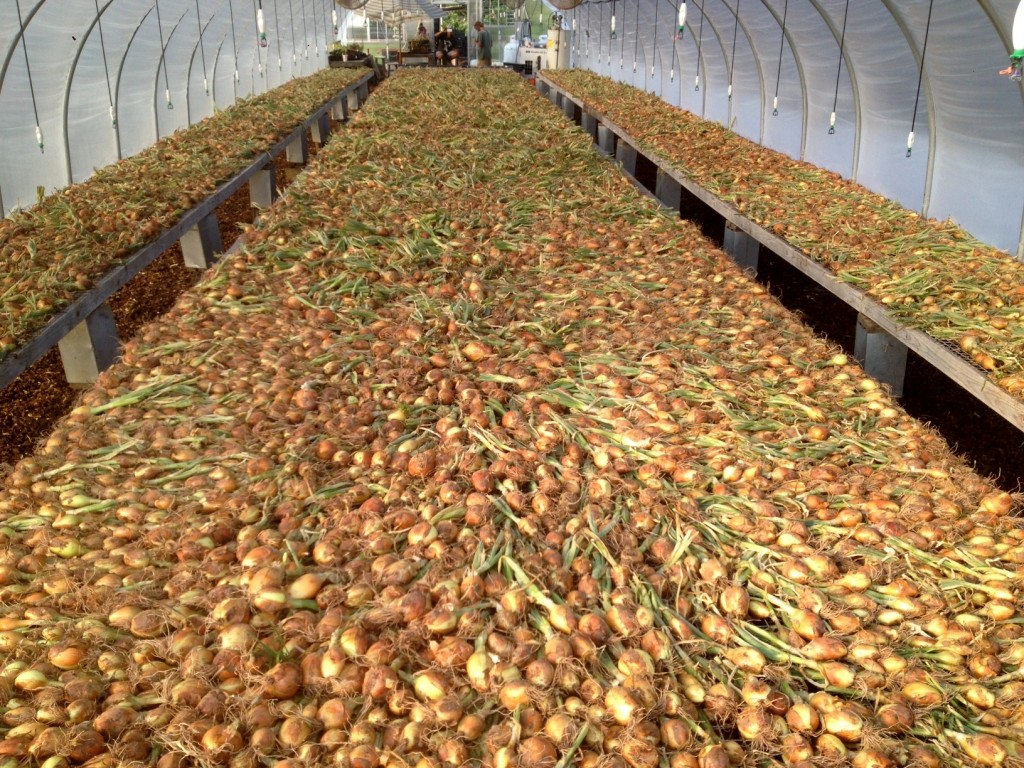 The winter radishes, varieties like green meat, watermelon and black radish, are being thinned and cultivated; carrots and beets are not far behind.
Even though it is still August, as farmers we are aware of the shortening day length (which means growth slows down) as we head into fall and winter. We are busy looking ahead, tending to the cabbage, broccoli and romanesco, as well as kale, chard, broccoli raab and arugula. Enjoy the remainder of the summer, and get excited for the bounty of fall!
Post and photos by Tricia Borneman, Blooming Glen farmer and co-owner.