All throughout the day, CSA members surrounded my demo table with pink smiles and mmm's of amazement that beets and berries lived so harmoniously together in one silky pot of goodness. This recipe is so simple to make and can easily be adapted with different juices or fruit. Freeze in popsicle forms for the little ones, or make it into ice cubes for a great addition to smoothies.  The sweet strawberry flavor is balanced by the earthiness of the beets. And the color, well it just can't be beat!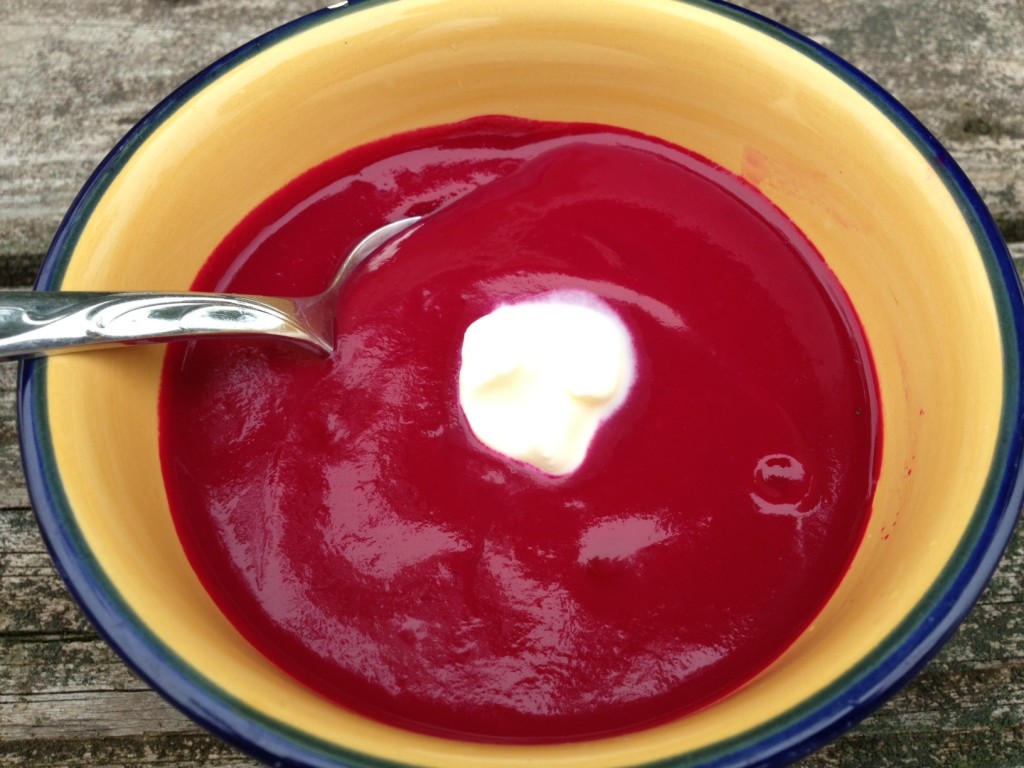 Beet Berry Soup, serves 4
3 to 4 small beets
2 cups berry juice 
juice of 2 oranges
1 kohlrabi
1/2 cup yogurt
2 tablespoons honey
1/4 cup lemon juice
1 cup fresh strawberries
Rinse and drain strawberries, toss with the honey in a bowl and let sit to release their juices. Boil beets and let cool. Peel and set aside. In a blender add the beets, yogurt, chopped and peeled kohlrabi, orange and lemon juice. Drain the berries of their juices reserving the liquid and adding liquid to blender. Blend on high until smooth. Chill. Garnish with the macerated berries and a drizzle of balsamic vinegar.
Recipe written by Kristin Moyer, Farm Chef Educator at Blooming Glen Farm and passionate farm-fresh food advocate. Kristin cooks at The Perk in Perkasie, does private catering and serves on the Pennridge Wellness Committee, working to create edible school yards in Pennridge School District. Together with Blooming Glen Farm she hopes to someday start a Community Supported Kitchen at the farm.
Photos and post by Tricia Borneman.