09 Jul

Cucumbers galore!

Cucumbers and more cucumbers! This week's share includes both slicing and pickling cucumbers. The pickling cucumbers, or kirby's, are also great for snacking- they are chock full of flavor and crunch. I like to save the larger slicing cucumbers for salads, or to add to my morning smoothies. The kirby's can be made into a small batch of refrigerator pickles, layered with sweet onions, dill and scapes, and a hot brine poured over top. You can't go wrong! We currently have 1/2 bushel boxes (20 pounds) available for purchase for $30. Just send us an email to reserve your box.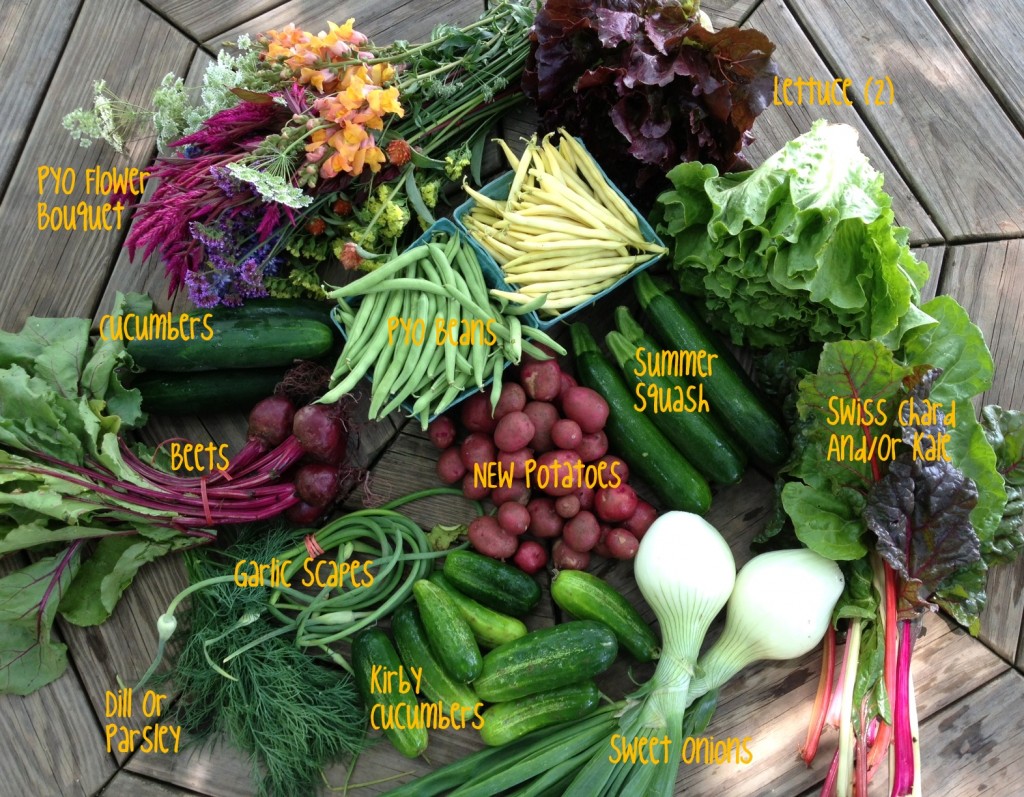 Also in this week's share are freshly dug new red potatoes. These potatoes are straight out of the ground, and have not been cured yet, which is why you'll find the skin thin and delicate. Keep them in the fridge until you use them up, as it is the curing process that stengthens the skin for storage. And no need to peel them- enjoy them fresh as it is only for about a month each year that you'll see new potatoes. Enjoy!
Post and photos by Tricia Borneman, Blooming Glen farmer and co-owner.