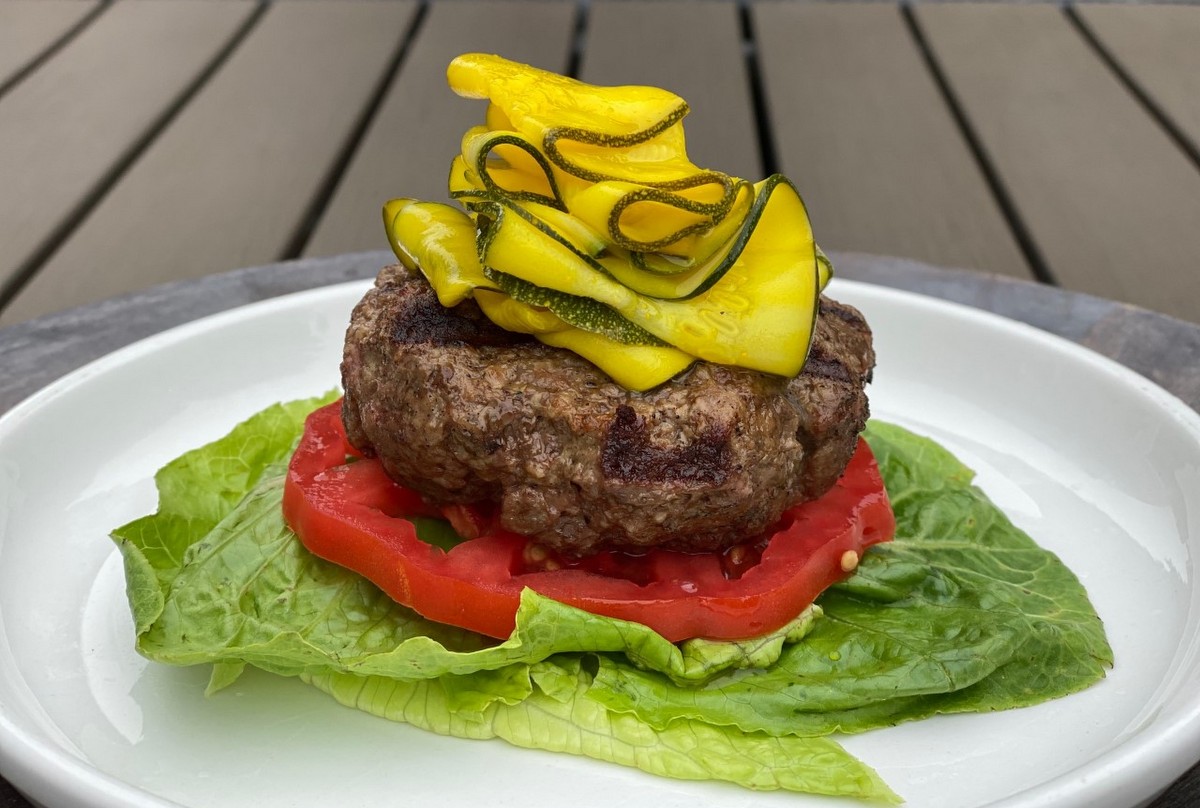 It's summer squash season and we are seeing a variety of this summer fruit appear in our shares each week.  You can grill it, add it to stir fries, roast it, eat it raw, and even make baked goods with it.  I wanted to create a recipe using the summer squash that was different and unique.  So here it is- quick pickled summer squash!  This recipe is a way to preserve the squash and make a condiment that works wonderfully for summer barbecues and cookouts.  The pickled squash is amazing on hot dogs and burgers, on sandwiches or wraps, or even on top of tacos, a fresh salad or scrambled eggs.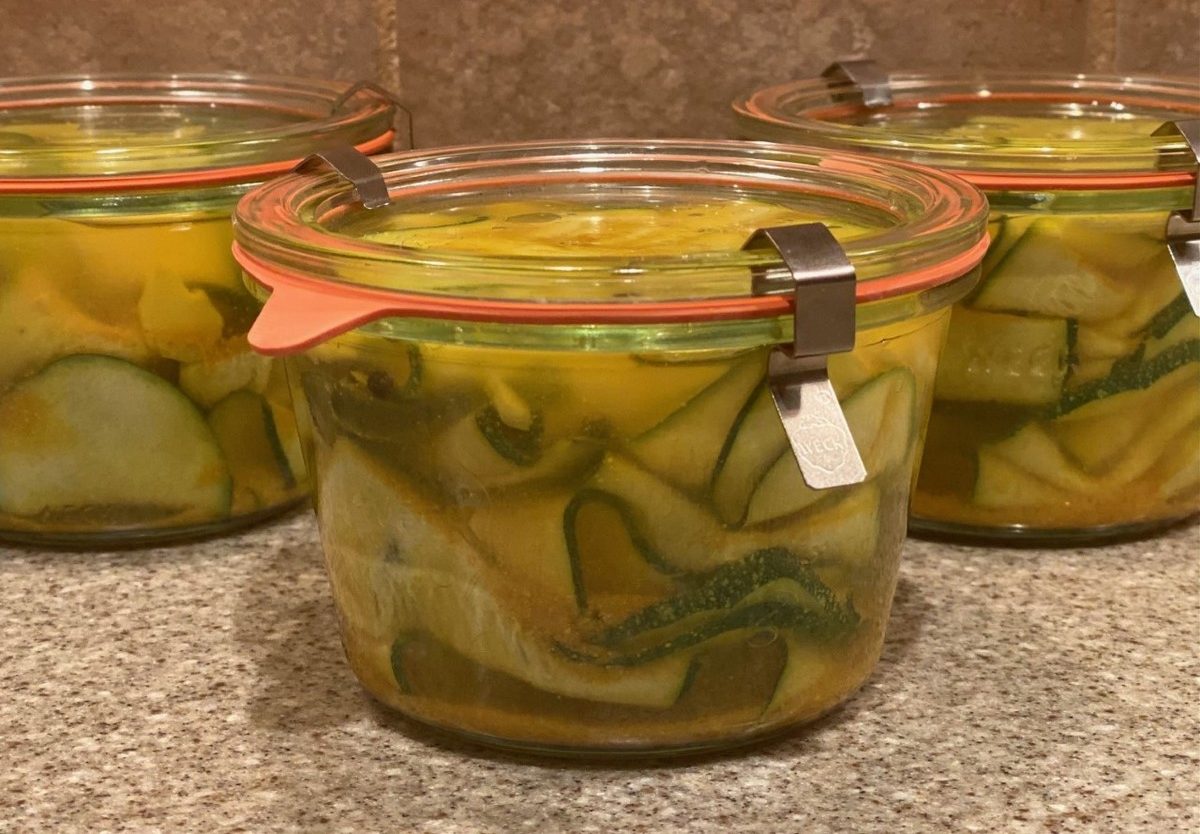 Quick Pickled Summer Squash Ribbons
Ingredients:
2 small to medium sized summer squash (any variety works)
1 Tbsp sea salt
6 cloves fresh garlic
20 peppercorns
Optional: 6-8 slices jalapenos or ½ tsp red pepper flakes
2 cups apple cider vinegar
1 tsp ground turmeric
2 tsp ground mustard
Cut the squash into long ribbons. I used a mandolin set to 1/16 inch (you don't want it so thin it's like paper).
Line two large cookie sheets with paper towels. Lay the ribbons on the towels in a single layer.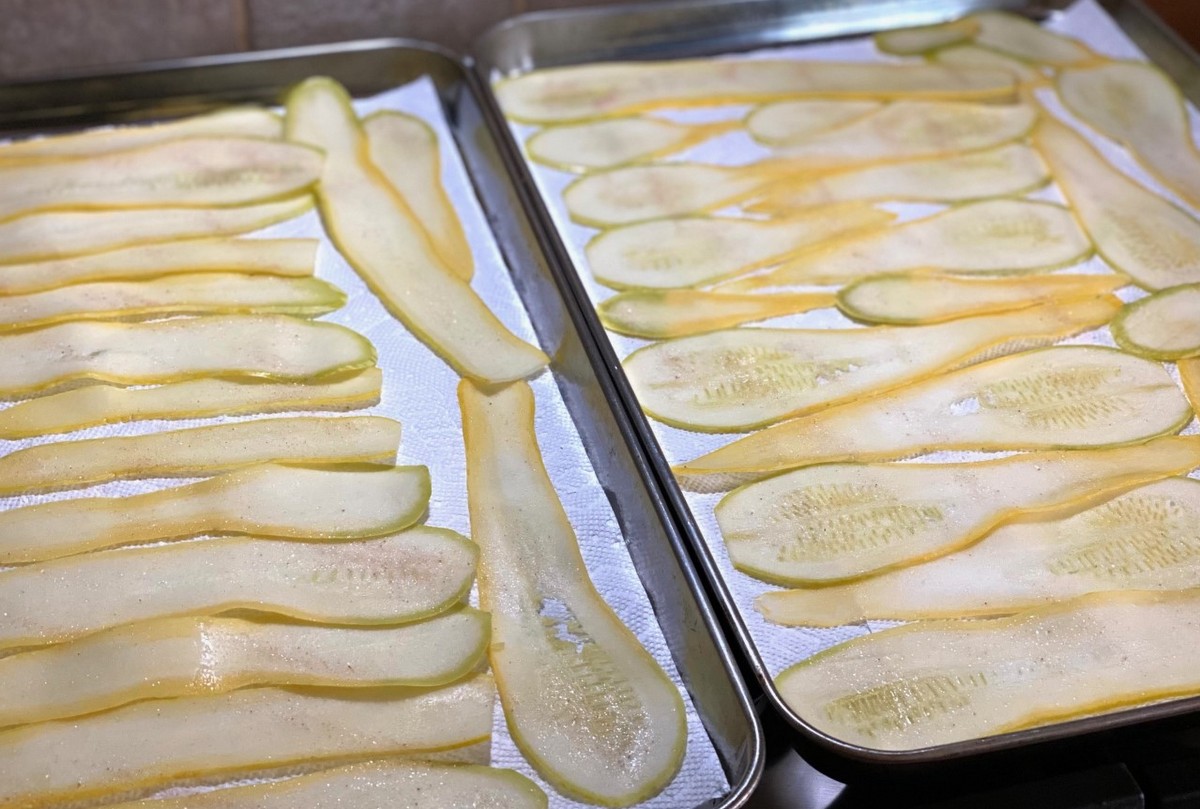 Sprinkle squash ribbons with sea salt and allow to sit for 1 hour.
Gently dab the tops of the ribbons with a paper towel to soak up the moisture that has "sweated" out.
Place ribbons in two medium glass jars. I used 2 pint size jars.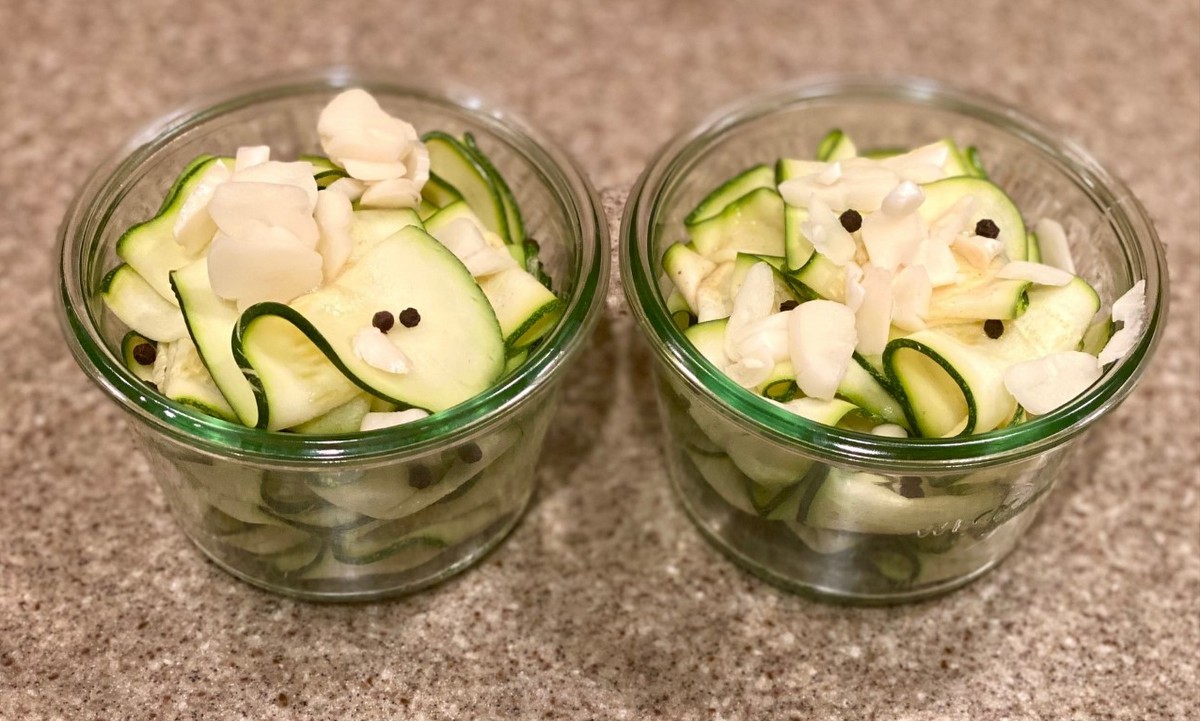 Thinly slice the garlic and divide evenly among the jars.
Divide the peppercorns among the jars.
Optional- if you want to add a little heat, feel free to add a few slices of jalapeno (3-4 per jar) or some red pepper flakes (1/4 tsp per jar).
In a medium saucepan, combine the apple cider vinegar, turmeric, and ground mustard. Bring to a boil.  Reduce to a simmer and cook for 3-5 minutes.  Allow to cool for a few minutes.
Pour warm vinegar mixture into each jar. Cover and allow to completely cool on the counter.  Once cool, refrigerate for 24 hours.
Enjoy!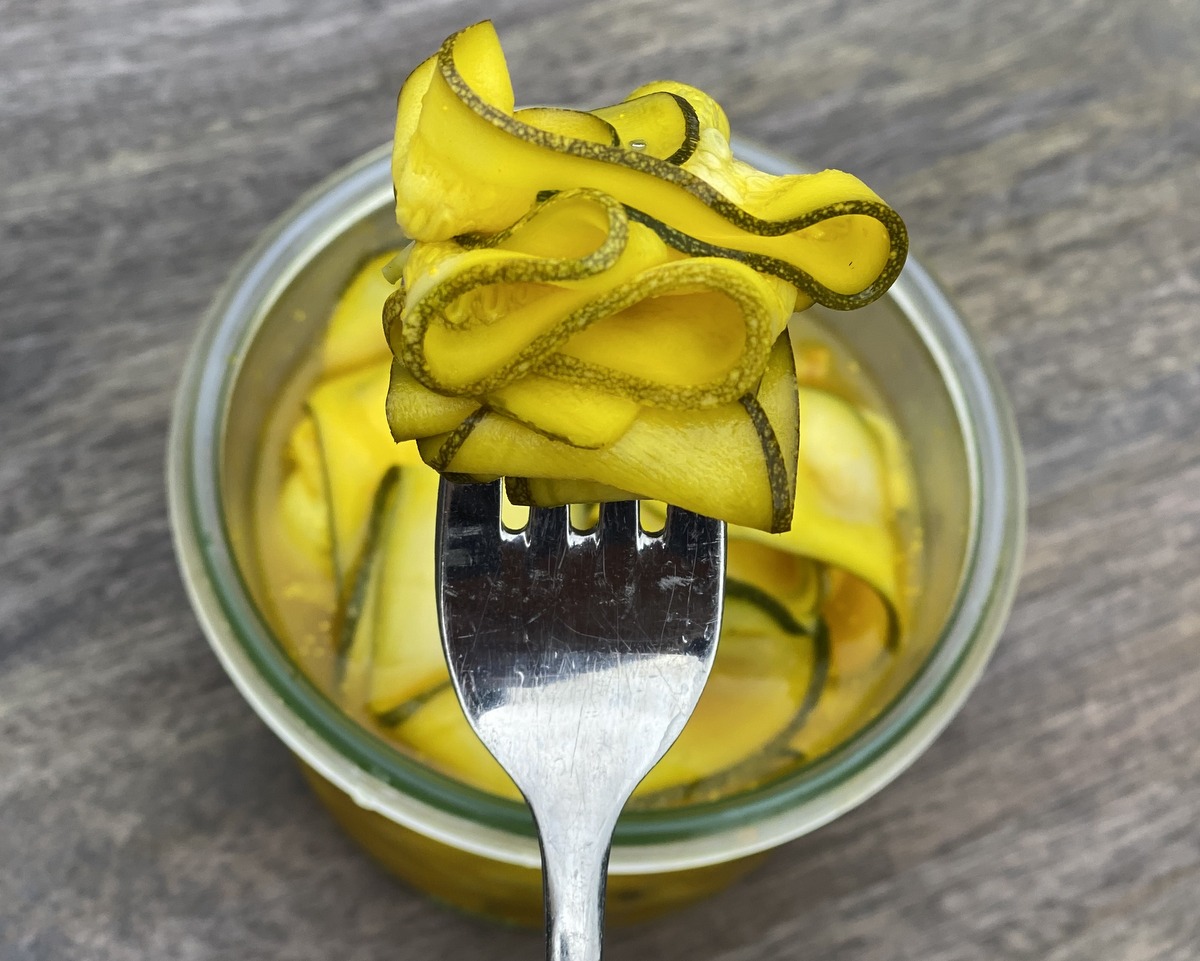 Notes:
*Feel free to cut this recipe in half using only 1 summer squash.  Just use half of the remaining ingredients.
*These store well in the refrigerator for many weeks (if you can resist eating them for that long).
Recipe and photos by Stephanie Borzio.  Stephanie is a mom of three active boys and is an autoimmune warrior.  After battling her own health for several years, Stephanie found healing through food and lifestyle changes, including joining Blooming Glen Farm CSA of which she is a long time member.  She is a Board Certified Integrative Nutrition Health Coach who is passionate about sharing healthy living tips and real food recipes.  Instagram and Facebook: Tru You Essentials; Website: www.truyouessentials.com