16 Jul

Eggplants and Fresh Garlic

On the scene this week is the first of the eggplant, an oblong deep purple Asian style. This type of eggplant has a long, skinny shape, with a thin skin, delicate flavor, and not as many of the seeds that tend to make eggplant bitter. I made a wonderful dinner the other night that was a hit with the whole family. It used four ingredients from the share (eggplant, zucchini, cherry tomatoes, and onions), fresh oregano and thyme from the discovery garden, and mozzarella from the farmer's market. You can check out the recipe for Roasted Eggplant, Zucchini and Chickpea wraps at marthastewart.com. Delicious!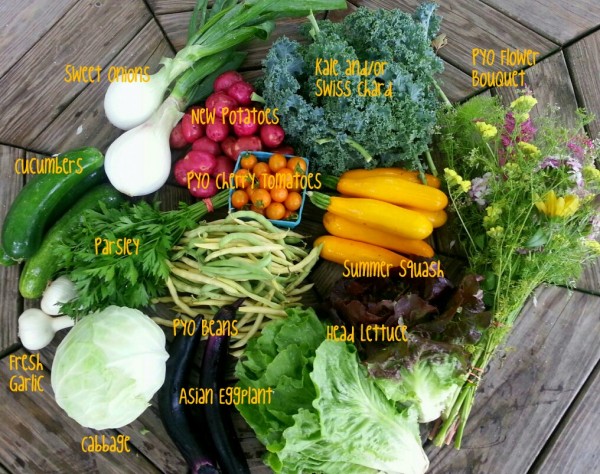 Also new this week is fresh garlic. Chances are you've only seen garlic in its dried form, its ivory cloves encased in their papery husks. You're probably used to struggling to peel dried garlic, only to reveal itty-bitty sized cloves. Not this garlic!
The flavor is exquisite and subtle, the skin moist and incredibly easy to peel. The cloves are at their largest, not having shrunk in size at all in the drying process, for this garlic is straight from the ground. The drying process strengthens the skin and prepares it for long term storage, so handle your fresh garlic with care- it can bruise easily. Store in the refrigerator if you don't plan to use it right away.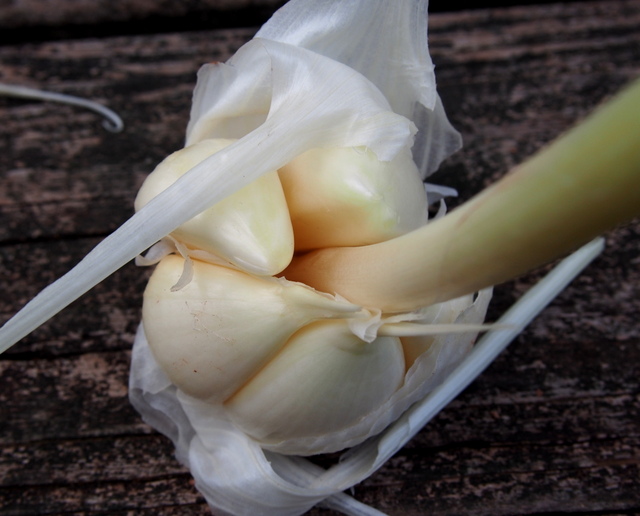 You can use both the cloves and the aromatic wrappers. The following recipe for Fresh Garlic Spread makes use of the fresh garlic wrappers.
Peel 2 heads of garlic, and separate the fresh wrappers from the cloves, as in the photo below.
Put the garlic cloves in a glass jar in the fridge and reserve for another use. Fill a medium saucepan half full of water, bring to a simmer. Simmer wrappers for 5 minutes. Drain and let cool.
Blend the garlic wrappers in a food processor, slowly adding approximately 1/4 cup olive oil, until it is bright golden in color with the texture of mayonnaise. Add sea salt to taste. Use to spread on crusty baguette, or as a base for salad dressing.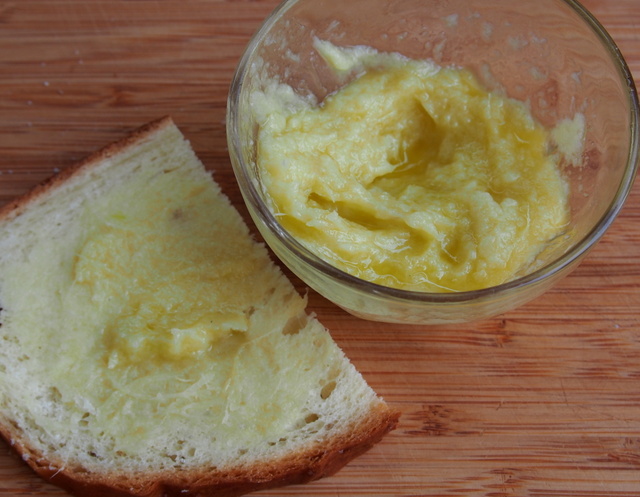 Like the scapes, the season is fleeting, so enjoy! As soon as the field dries out a bit we will be pulling the entire garlic crop, bundling it and hanging it for a month or so to dry.
Post and photos by Tricia Borneman, Blooming Glen farmer and co-owner.