15 Aug

Marinated Tomato Herb Salad

A handful of fresh herbs can transform any dish, but what better pairing than with the juicy flavorful tomatoes coming from the farm right now. I like to overindulge in these luscious fruits at the height of the season, so I won't miss them in the winter months. This simple recipe highlights the flavors of summer.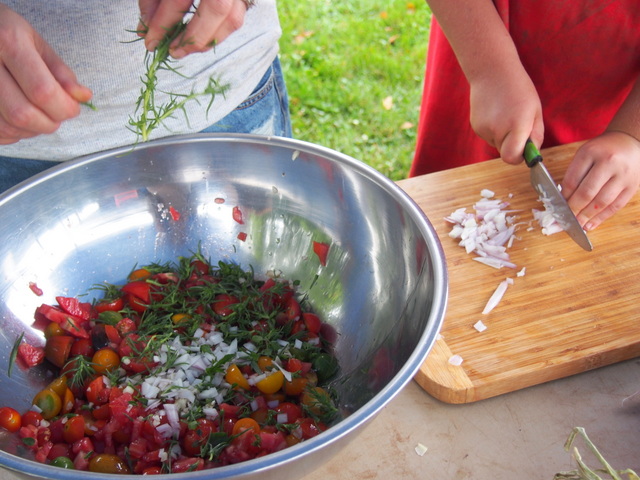 Marinated Tomato Herb Salad
1 pint of cherry tomatoes, halved
3 heirloom tomatoes, diced fine
2 cloves of garlic, crushed and chopped fine
2 baby red torpedo onions, diced
4 sweet peppers, diced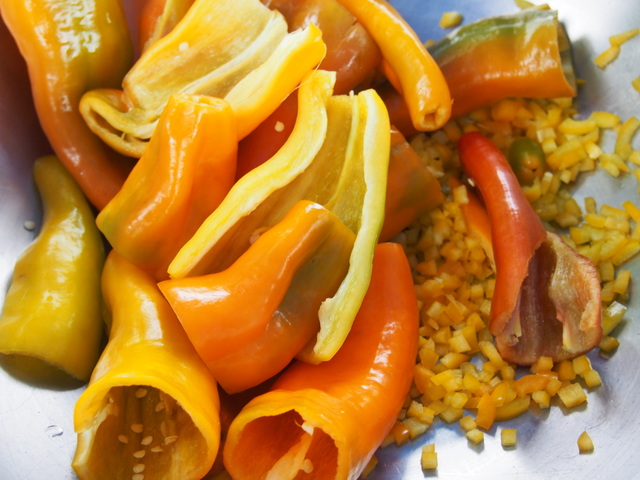 Handful of herbs (parsley, tarragon, oregano, agretti), kept whole, stems removed
2 Tbs apple cider vinegar
4 Tbs evtra virgin olive oil

Put all the ingredients in a bowl. Toss and serve. Enjoy!
Post and recipes written by Kristin Moyer, Farm Chef Educator at Blooming Glen Farm and passionate farm-fresh food advocate. Kristin cooks at The Perk in Perkasie, does private catering and serves on the Pennridge Wellness Committee, working to create edible school yards in Pennridge School District. Together with Blooming Glen Farm she hopes to someday start a Community Supported Kitchen at the farm.
Photos and editing by Tricia Borneman, Blooming Glen Farm owner.