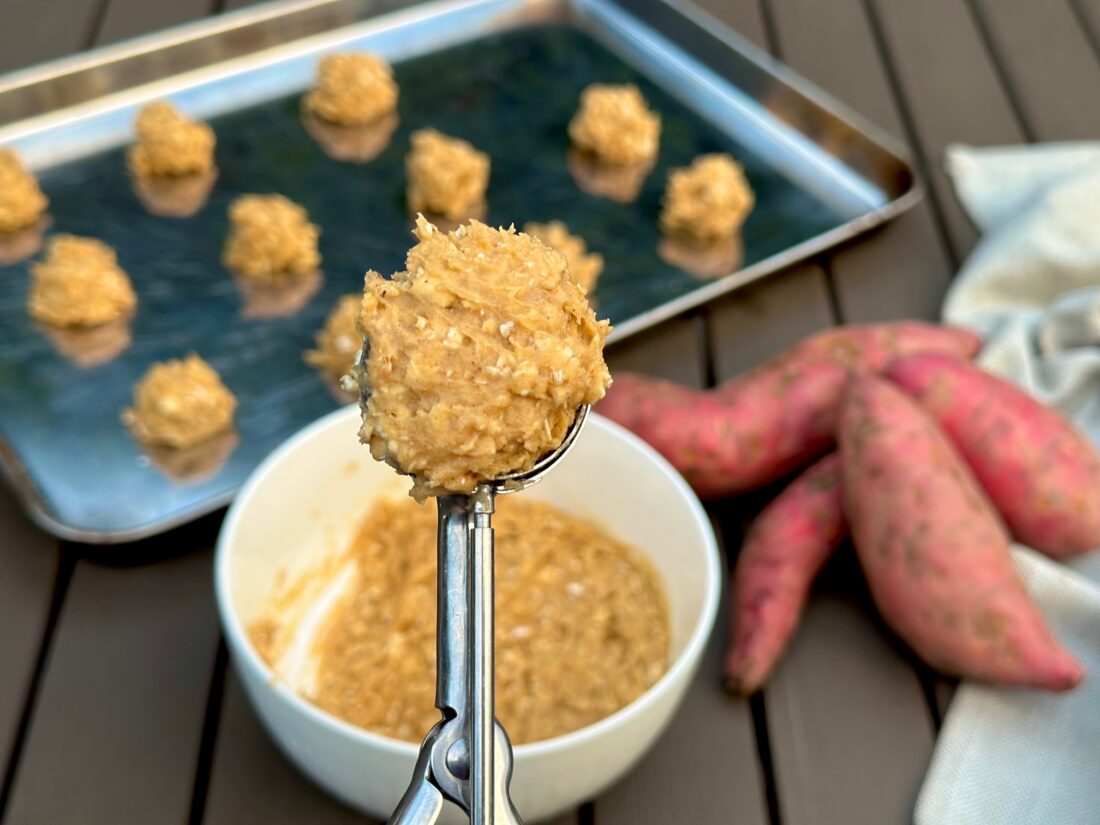 Sweet potatoes are jam packed with nutrients and vitamins.  They can be roasted, boiled, grilled, or fried and served at any meal.  I love creating recipes that are a little different and use the farm produce in ways we wouldn't normally think of.  This recipe does just that by using the sweet potatoes in a cookie- not one that is super sweet, but definitely one that is full of flavor.  They would be perfect for on the go breakfasts or a healthy snack after school or work.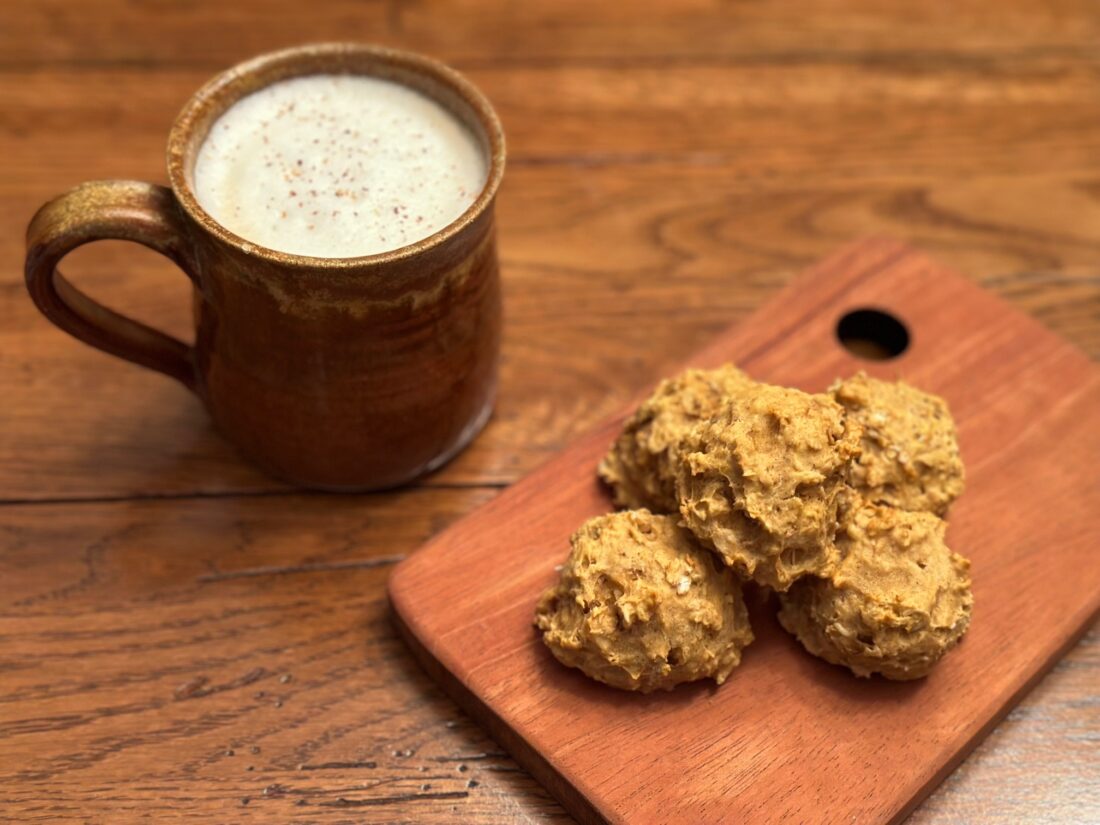 Sweet Potato Oatmeal Cookies
Ingredients:
1 large sweet potato
Pinch sea salt
¼ cup butter, melted
1/3 cup maple syrup
2 eggs
1 tsp vanilla
½ cup all-purpose flour
1 ½ cups Morganics Family Farm oats
½ tsp baking soda
½ tsp cinnamon
¼ tsp sea salt
1/8 tsp nutmeg
5 medjool dates, finely chopped (optional)*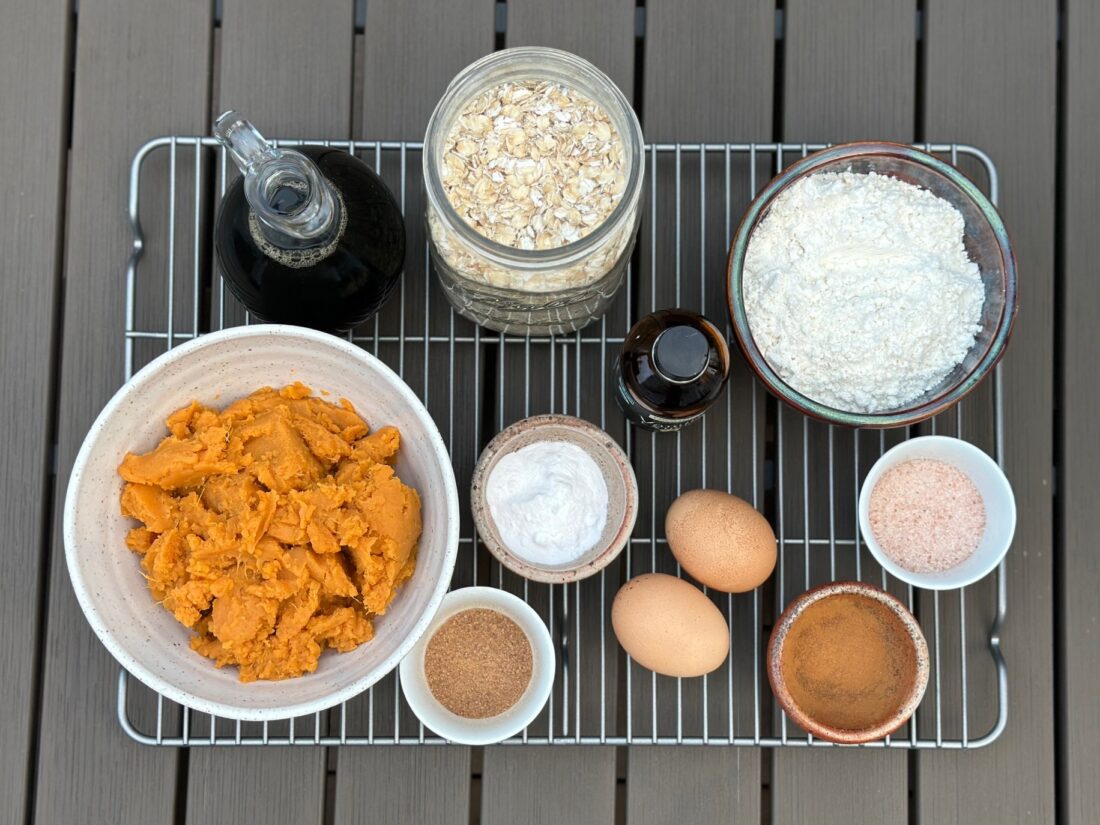 Peel and dice sweet potato into ¼ inch pieces. Place sweet potato cubes in a medium pot with enough water to cover by at least an inch.  Add a pinch of salt.  Bring to a boil.  Reduce to medium heat and cook until tender, about 18-20 minutes.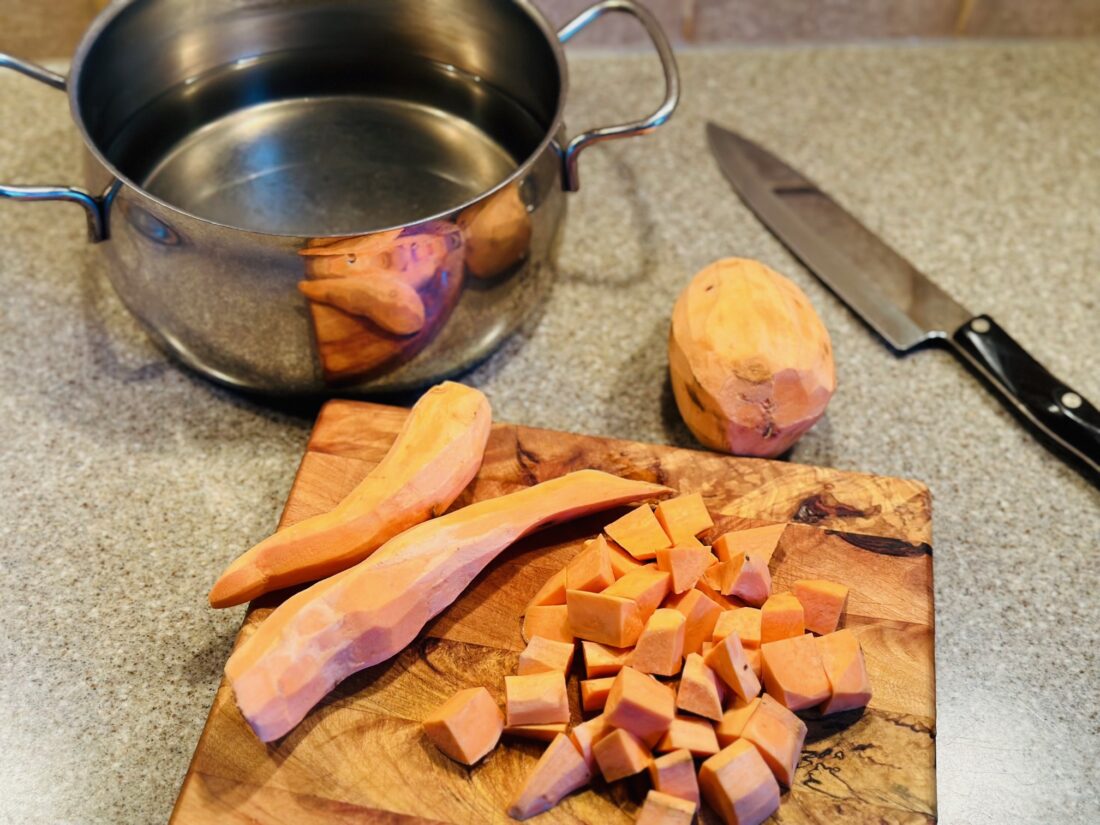 Once sweet potatoes are done, drain and place in a medium bowl. Mash until texture is smooth.  Allow to cool to room temperature.
Combine ½ cup sweet potato puree, butter, maple syrup, eggs, and vanilla in large bowl. Mix well. (Freeze any extra sweet potato puree for another time.)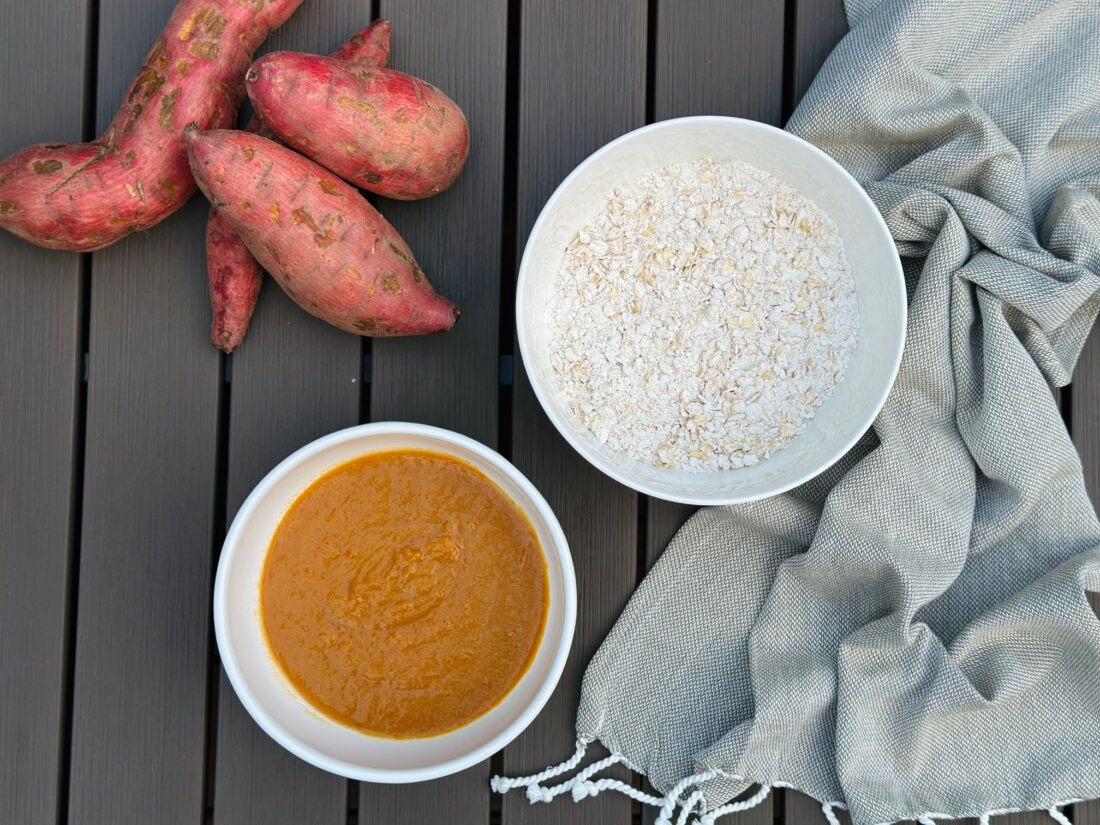 In a medium bowl, combine flour, oats, baking soda, cinnamon, sea salt, and nutmeg.
Slowly add dry mixture into the sweet potato mixture. If adding dates, do that now.  Once well combined, let the batter sit for 10 minutes.
While batter is sitting, preheat oven to 350°F.
Drop batter onto a cookie sheet a tablespoon at a time. You will get about 2 dozen cookies.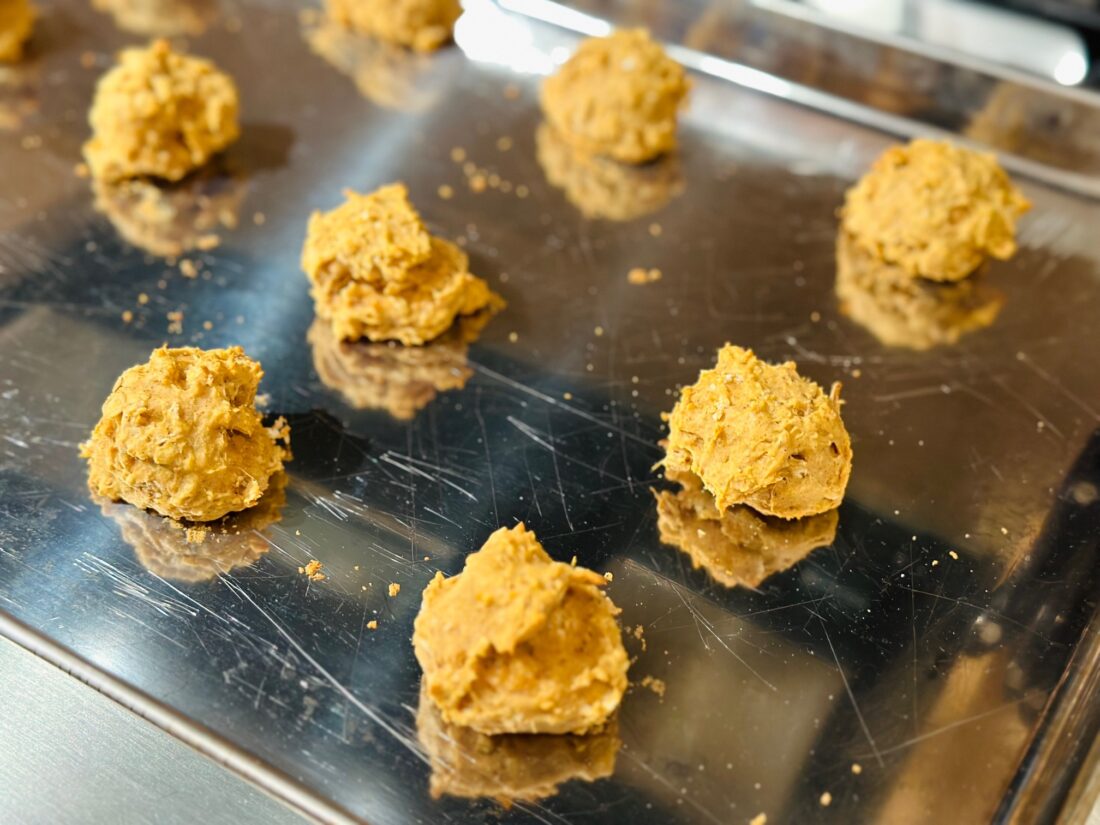 Bake for 10-12 minutes.
Enjoy these warm or cooled!
Store in an airtight container for up to a week. You may also freeze.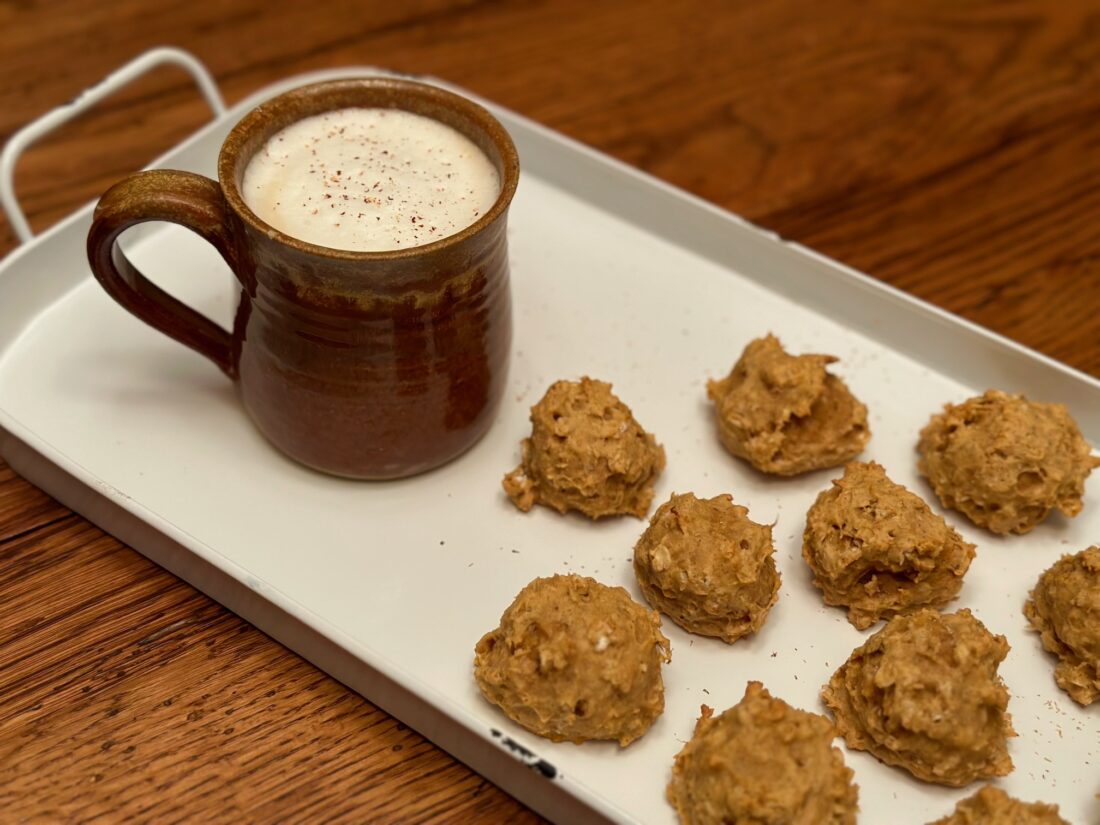 *Adding the dates to this recipe, adds additional sweetness and texture.  If you prefer a cookie that is more savory, try the recipe without first, as the sweet potatoes and maple syrup add their own sweetness alone.
Recipe and photos by Stephanie Borzio.  Stephanie is a mom of three active boys and is an autoimmune warrior.  After battling her own health for several years, Stephanie found healing through food and lifestyle changes, including joining Blooming Glen Farm CSA of which she is a long time member.  She is a Board Certified Integrative Nutrition Health Coach who is passionate about sharing healthy living tips and real food recipes.  Instagram and Facebook: Tru You Essentials; Website: www.truyouessentials.com