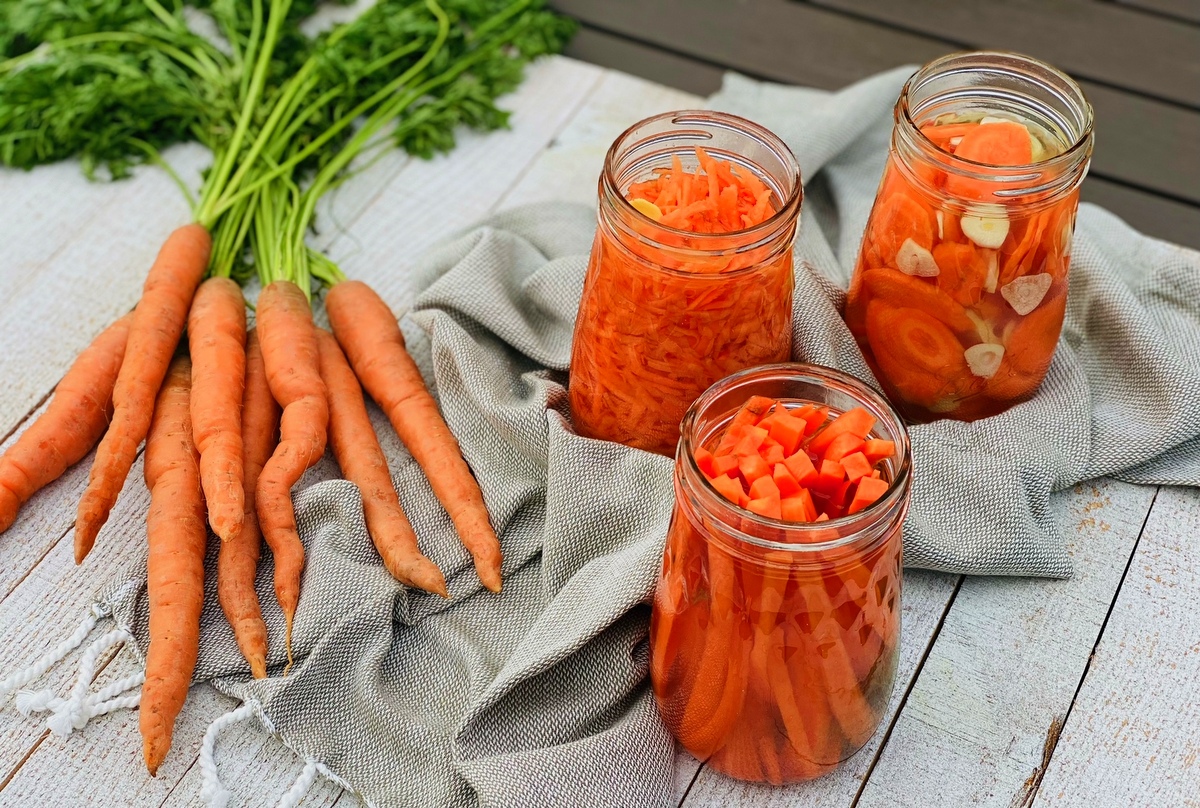 14 Jul

Quick Pickled Carrots

The beautiful carrots in our shares this week are the star of this recipe.  These pickled carrots are full of flavor and can be used on salads, on wraps, on rice bowls, in tacos, or eaten directly out of the jar.  The last option is my preferred way to enjoy these tasty treats!

Quick Pickled Carrots

Ingredients:
2-3 carrots
1 cup vinegar (white or apple cider)
1 cup water
1 tsp sea salt
1 Tbsp honey
Optional add ins- fresh dill or other herbs, garlic, fresh ginger, jalapeno or other hot pepper, fresh turmeric, red pepper flakes, etc.
**pint jar (this recipe makes one jar, increase for more)
Wash carrots. Peeling them is optional.
You can cut the carrots a variety of ways depending on what you want. Julienne them into thin matchsticks, shred them, or slice them into rounds.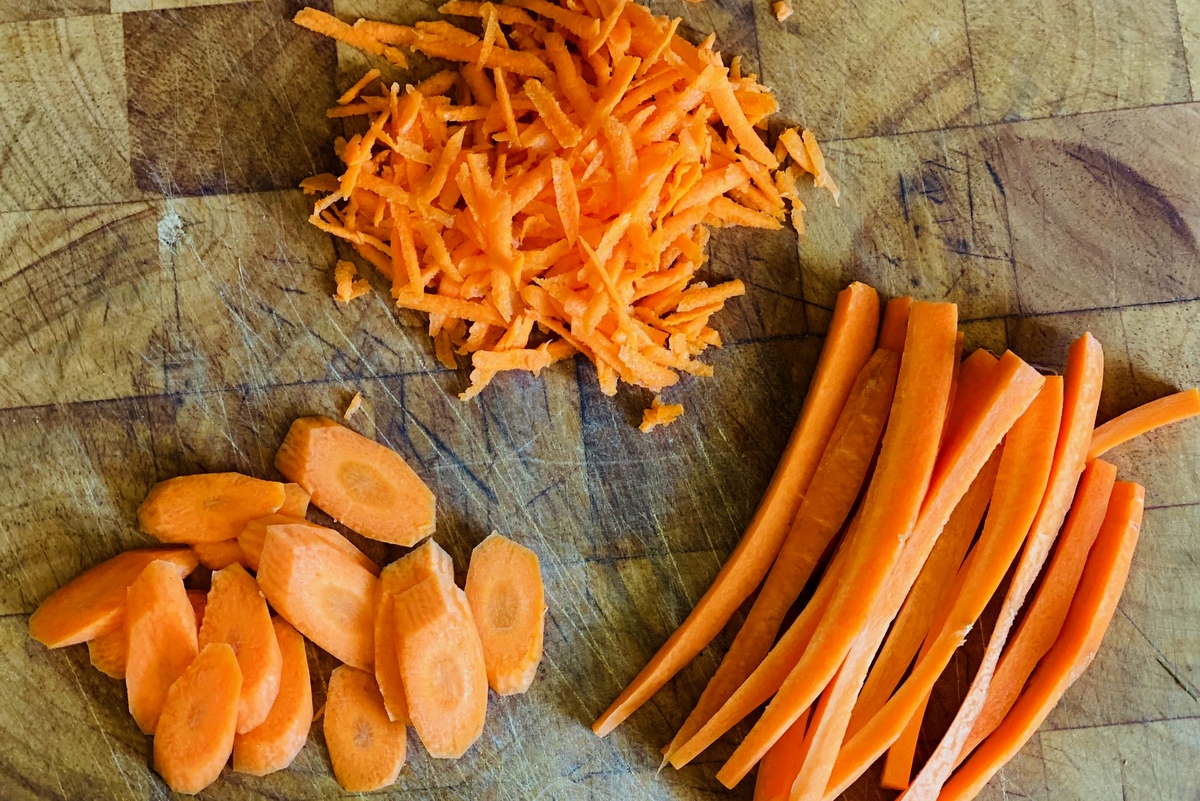 Decide what optional add ins you would like to add to the carrots. Prepare whatever add ins you choose.  Fresh ginger, garlic, and turmeric should be peeled and thinly sliced.  Herbs should be washed and roughly chopped.  Hot peppers can be thinly sliced or diced.

If you are making more than one batch, experiment with different add ins. I made one with fresh dill, another with sliced garlic cloves, and another with fresh ginger.

Place your carrots and optional add ins into the pint jar. The jar should be pretty full with about ½ an inch of head space on the top.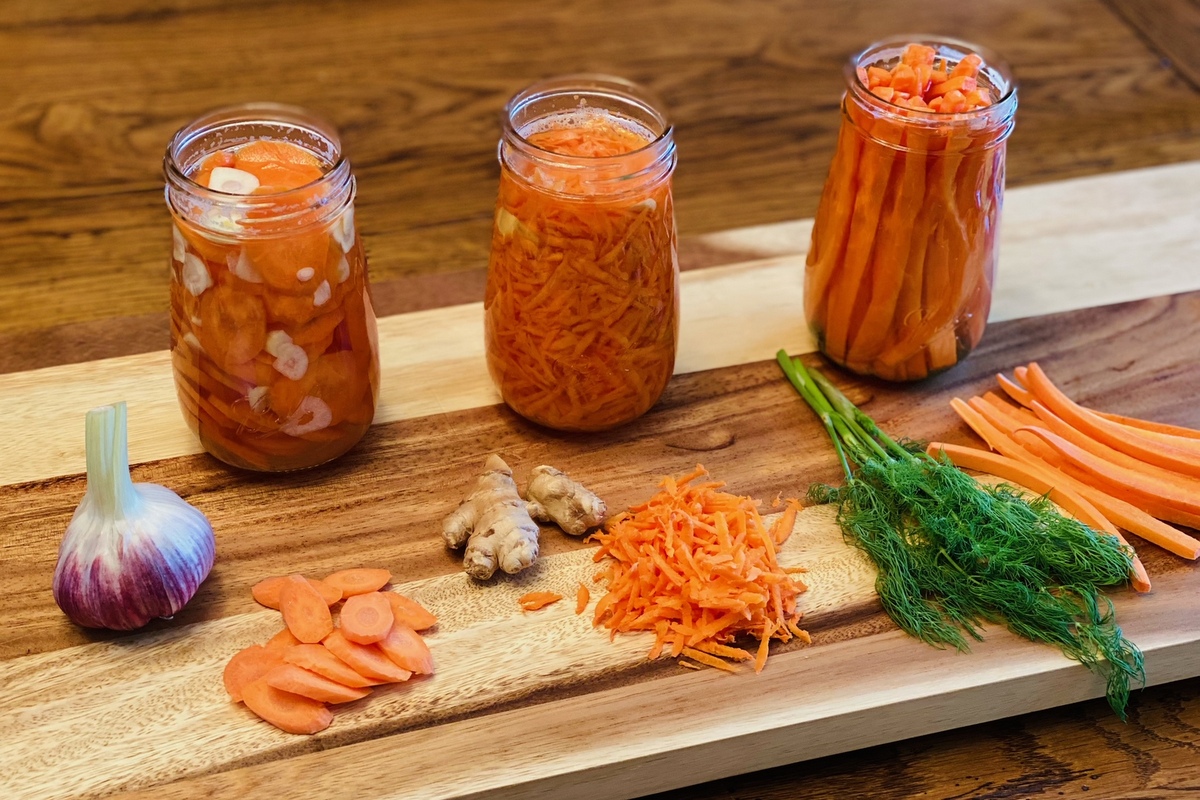 In a small saucepan, combine the vinegar, water, salt, and honey. Bring to a boil.  Whisk all ingredients together and then remove from heat.
Pour the hot brine into the pint jar over the carrots. The brine should cover the carrots.
Allow the jar to come to room temperature, then place the lid on, and put in the refrigerator. If you are using a metal lid, place a piece of wax paper underneath it.  The vinegar can corrode the metal.
Refrigerate for at least an hour for best flavor. I actually try to make these with enough time for them to refrigerate overnight.
Enjoy!
Recipe and photos by Stephanie Borzio.  Stephanie is a mom of three active boys and is an autoimmune warrior.  After battling her own health for several years, Stephanie found healing through food and lifestyle changes, including joining Blooming Glen Farm CSA of which she is a long time member.  She is a Board Certified Integrative Nutrition Health Coach who is passionate about sharing healthy living tips and real food recipes.  Instagram and Facebook: Tru You Essentials; Website: www.truyouessentials.com