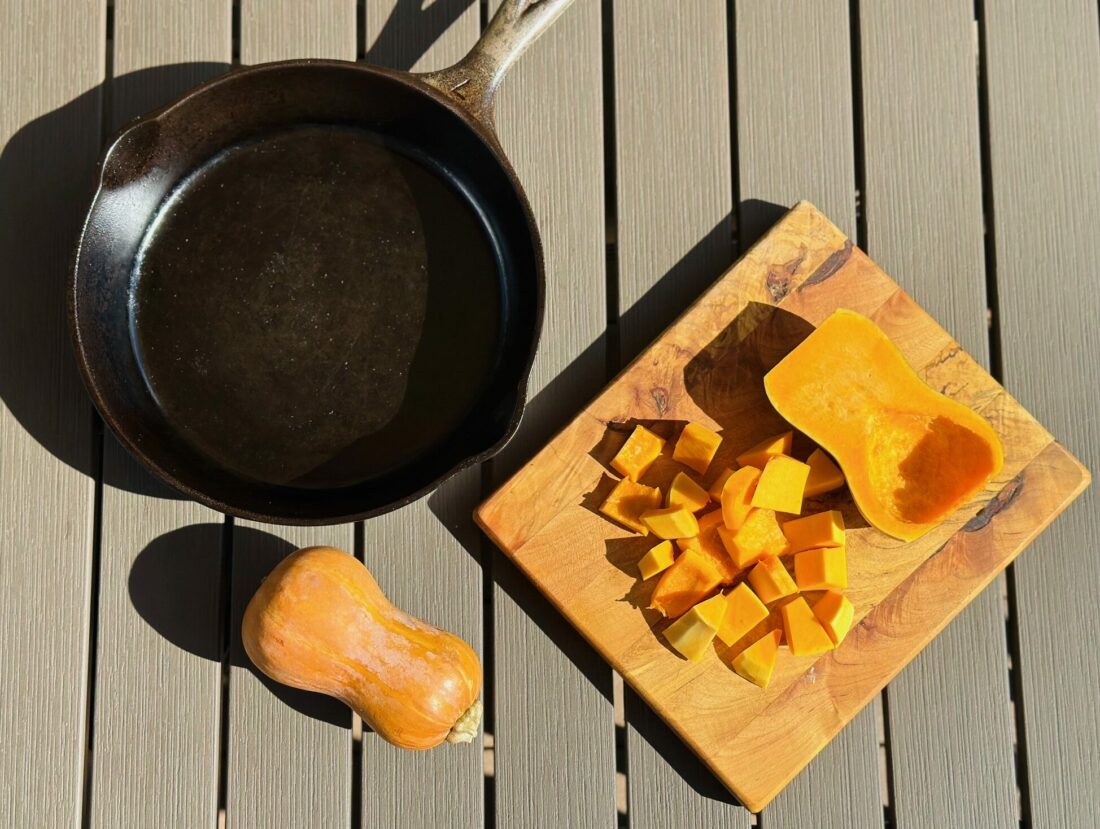 28 Sep

Cast Iron Roasted Honeynut Squash

As the weather cools down and the autumn vibes begin to roll in, we start to see the delicious fall squash at the farm.  This simple recipe makes use of your cast iron skillet for high heat roasting the wonderfully sweet honeynut squash.  It is great side dish to any meal- breakfast, lunch, or dinner!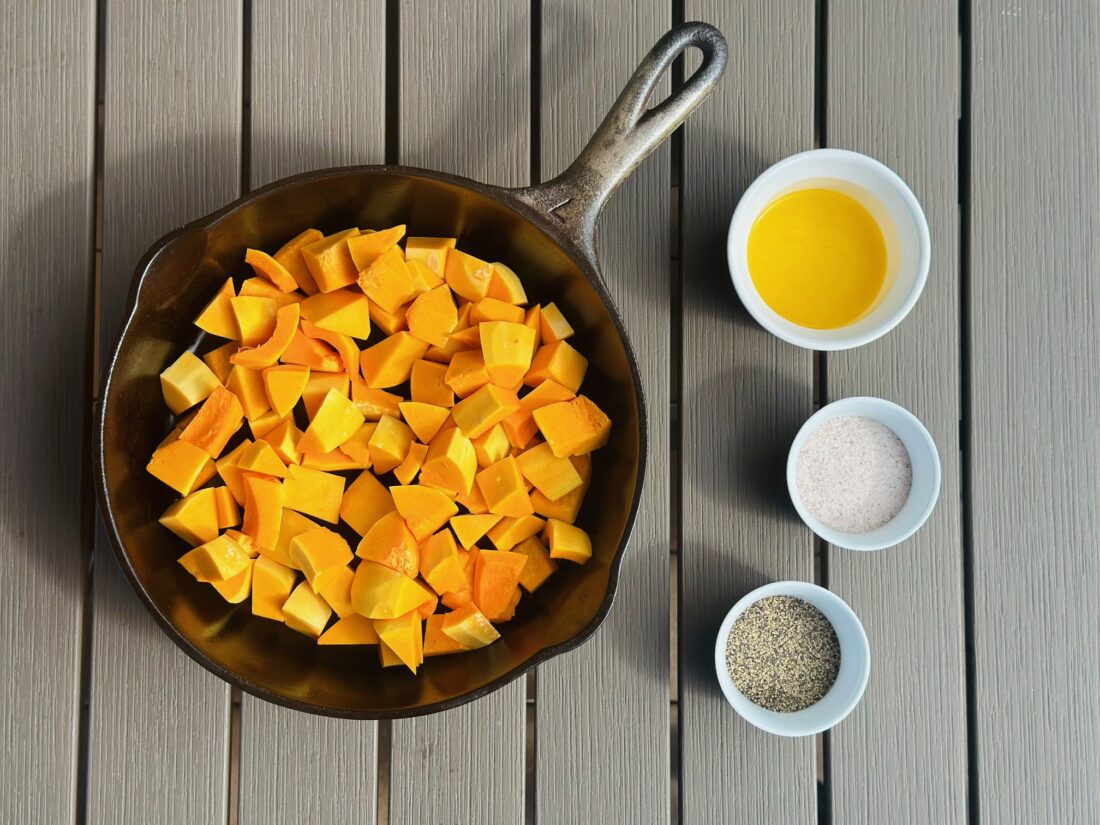 Cast Iron Roasted Honeynut Squash
Ingredients:
2 honeynut squash*
2 Tbsp butter
½ tsp sea salt
1/8 tsp black pepper
Preheat grill or oven. If you are using the grill, preheat and then turn down to about 400°F.  If you are using the oven, preheat to 425°F.
Cut honeynut squash in half and then remove the seeds. Peel and cube into about ½ inch pieces.  Set aside.
Add butter to a cast iron pan and place in the oven or on the grill. Allow to heat for a few minutes until butter is melted.
Add the cubed squash, salt, and pepper to the heated cast iron. Stir well until the squash is coated with the melted butter.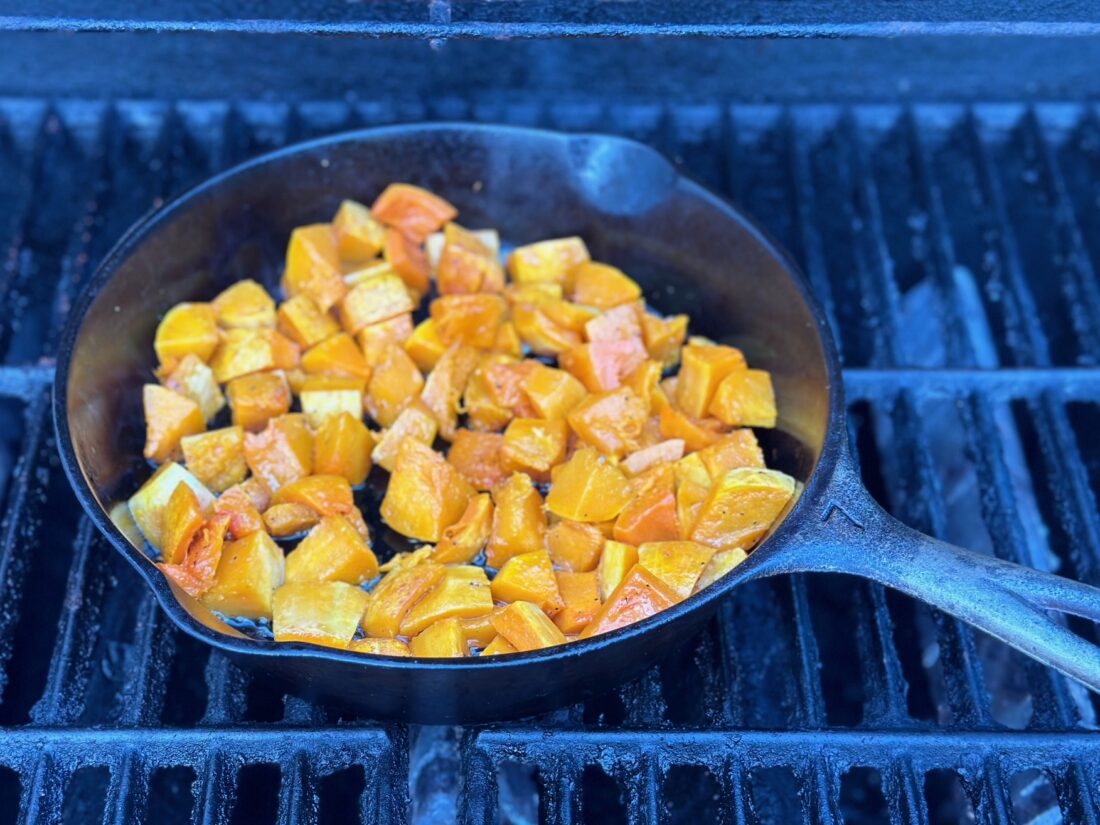 Allow the squash to cook for 15-20 minutes. Stir halfway through cooking time.
Squash should be a little caramelized when done and tender when poked with a fork.
Enjoy!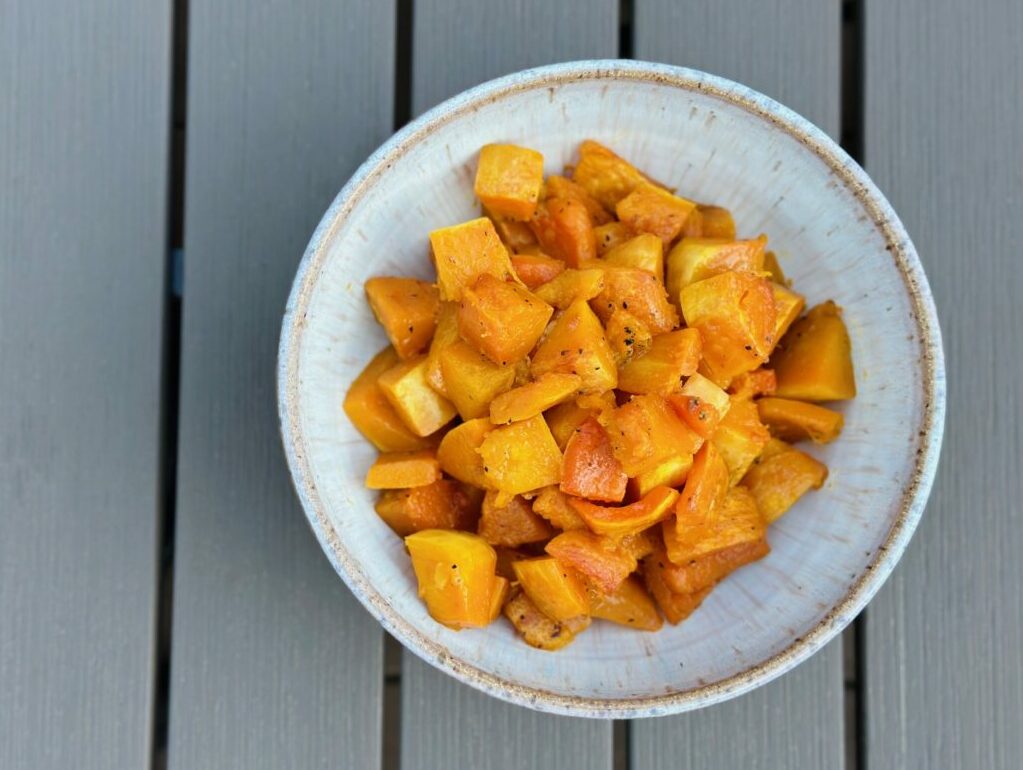 *You can substitute any other fall squash (except spaghetti squash) for honeynut squash in this recipe.
Recipe and photos by Stephanie Borzio.  Stephanie is a mom of three active boys and is an autoimmune warrior.  After battling her own health for several years, Stephanie found healing through food and lifestyle changes, including joining Blooming Glen Farm CSA of which she is a long-time member.  She is a Board-Certified Integrative Nutrition Health Coach who is passionate about sharing healthy living tips and real food recipes.  Instagram and Facebook: Tru You Essentials; Website: www.truyouessentials.com