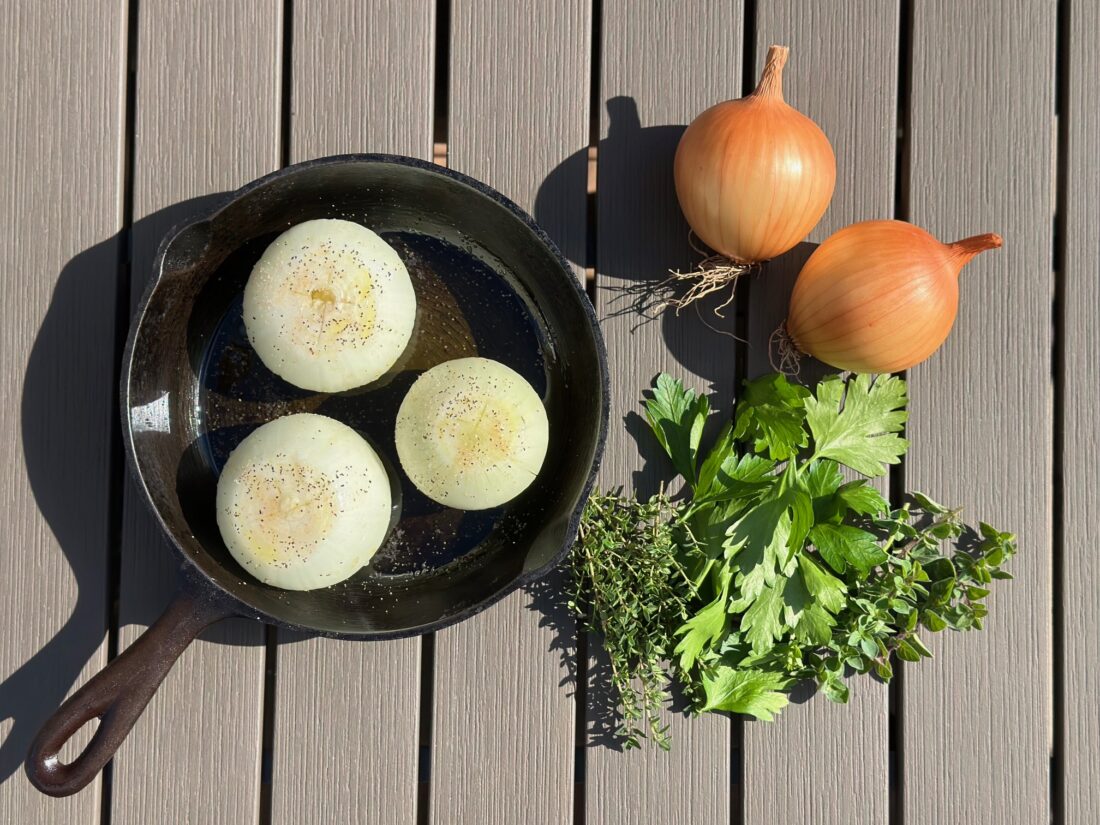 12 Oct

Whole Roasted Onions

The sweet onions from the farm are delicious either served thinly sliced on sandwiches or salads, or sauteed, grilled, or roasted with other farm fresh veggies.  They are a staple in our household, and a building block to lots of great recipes, but here's a dish that really showcases their flavor all by themselves.  These whole roasted onions make a wonderful side dish to any protein, can be used on top of your favorite grain bowls, or can be sliced and served on top of a fall inspired salad.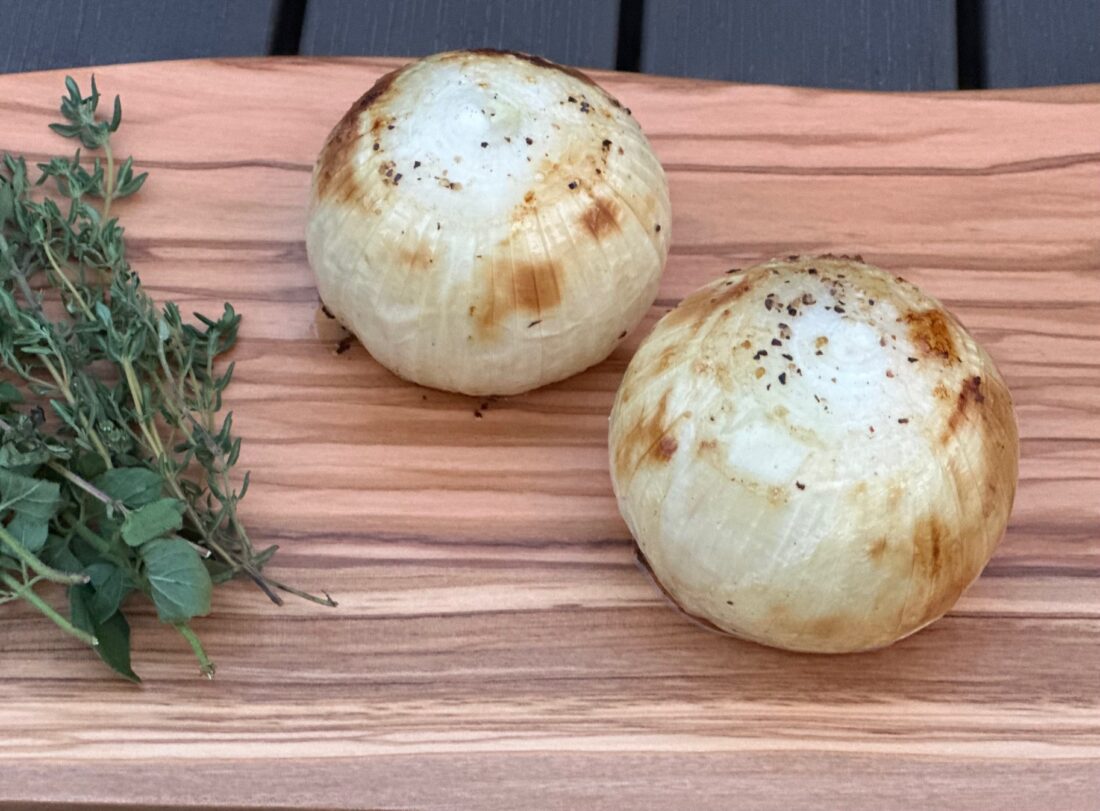 Whole Roasted Onions
Ingredients:
2 whole sweet onions
2 Tbsp olive oil
1 Tbsp butter
½ tsp sea salt
1/8 tsp black pepper
Fresh herbs of choice (parsley, oregano, thyme, marjoram, chives, etc.)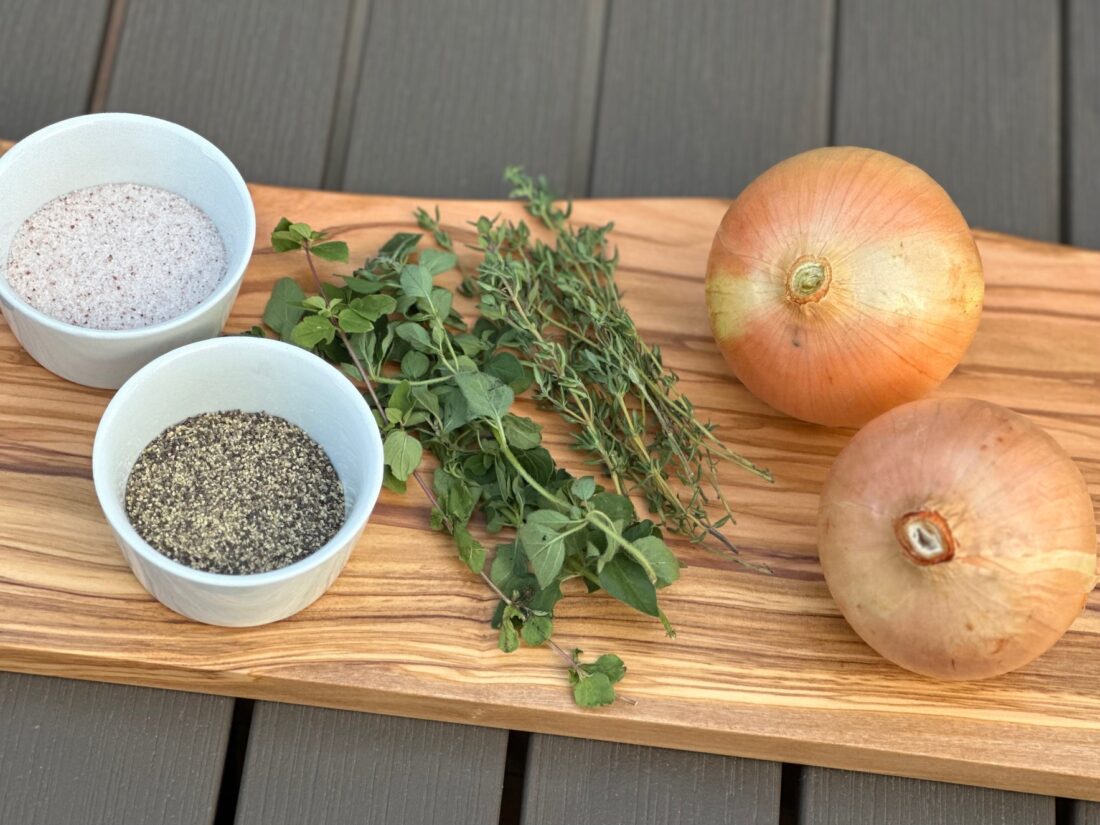 Preheat oven to 375°F.
Cut top and bottom off of onions and peel outside skin.
Place onions in a small baking dish. Drizzle each onion with 1 Tbsp olive oil.
Place ½ Tbsp butter on top of each onion and sprinkle with salt and pepper.
Place fresh herbs on top of each onion.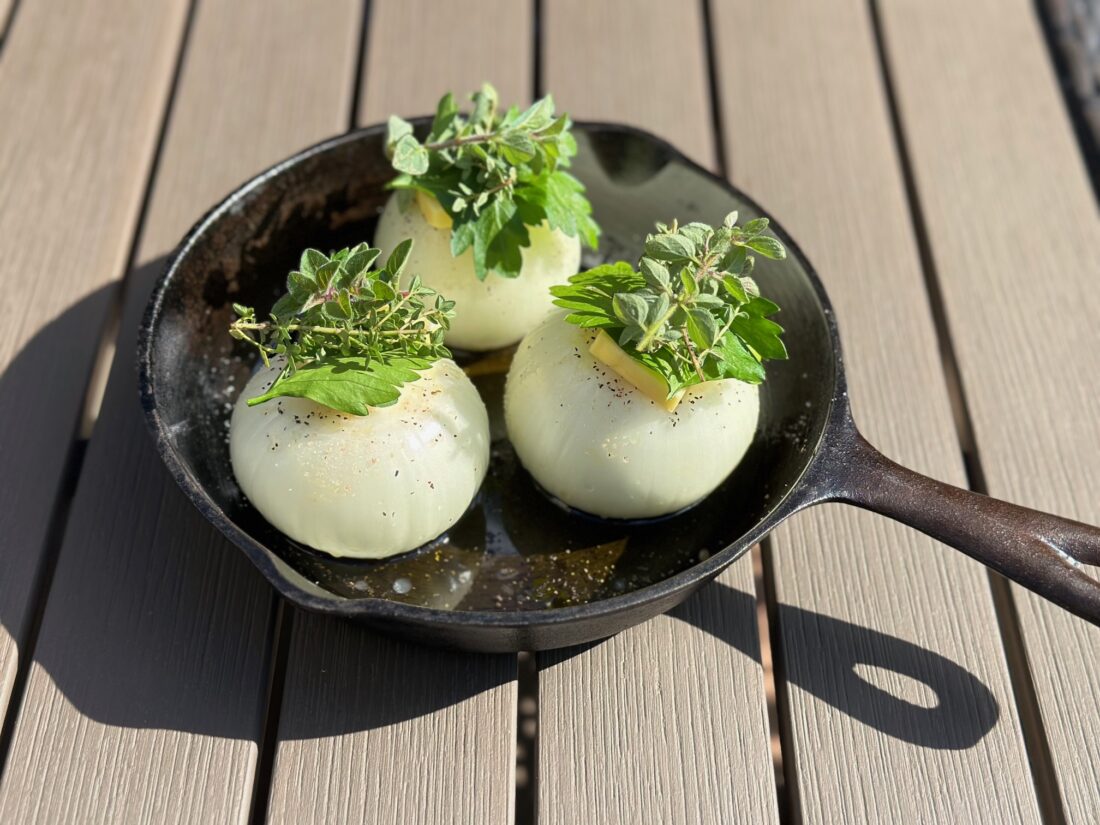 Cook for 50 minutes.
After 30 minutes of cooking, baste onions with the juice from the baking dish. Continue cooking.
After cooking time is up, baste with juices again. Remove fresh herbs and broil on low for 5-7 minutes.  Outside of onions should be nice and golden.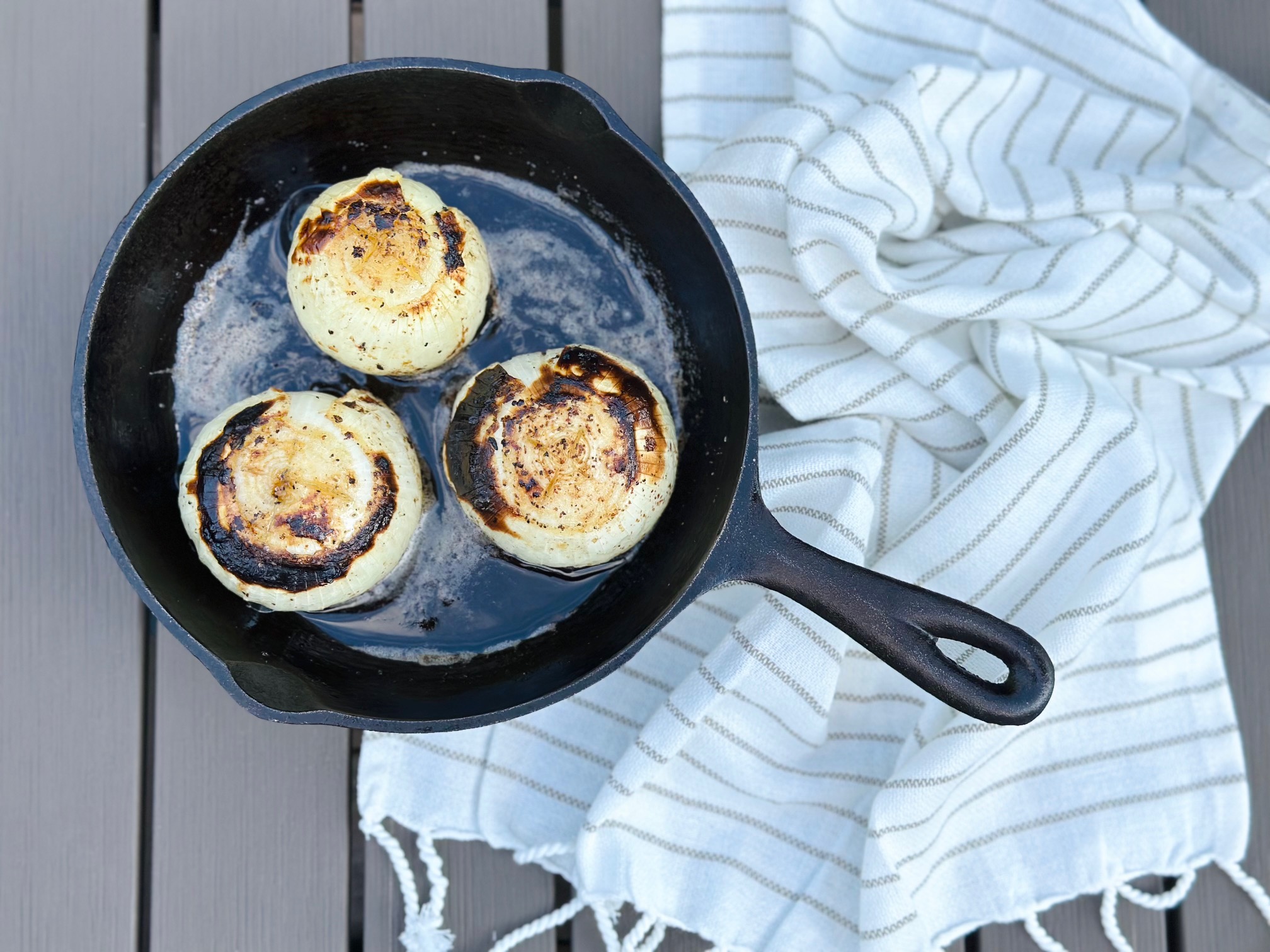 Remove from oven and allow to cool for a few minutes before serving.
Serve as a side dish to your favorite protein or on top of a salad or grain bowl.
Enjoy!
Recipe and photos by Stephanie Borzio.  Stephanie is a mom of three active boys and is an autoimmune warrior.  After battling her own health for several years, Stephanie found healing through food and lifestyle changes, including joining Blooming Glen Farm CSA of which she is a long time member.  She is a Board Certified Integrative Nutrition Health Coach who is passionate about sharing healthy living tips and real food recipes.  Instagram and Facebook: Tru You Essentials; Website: www.truyouessentials.com