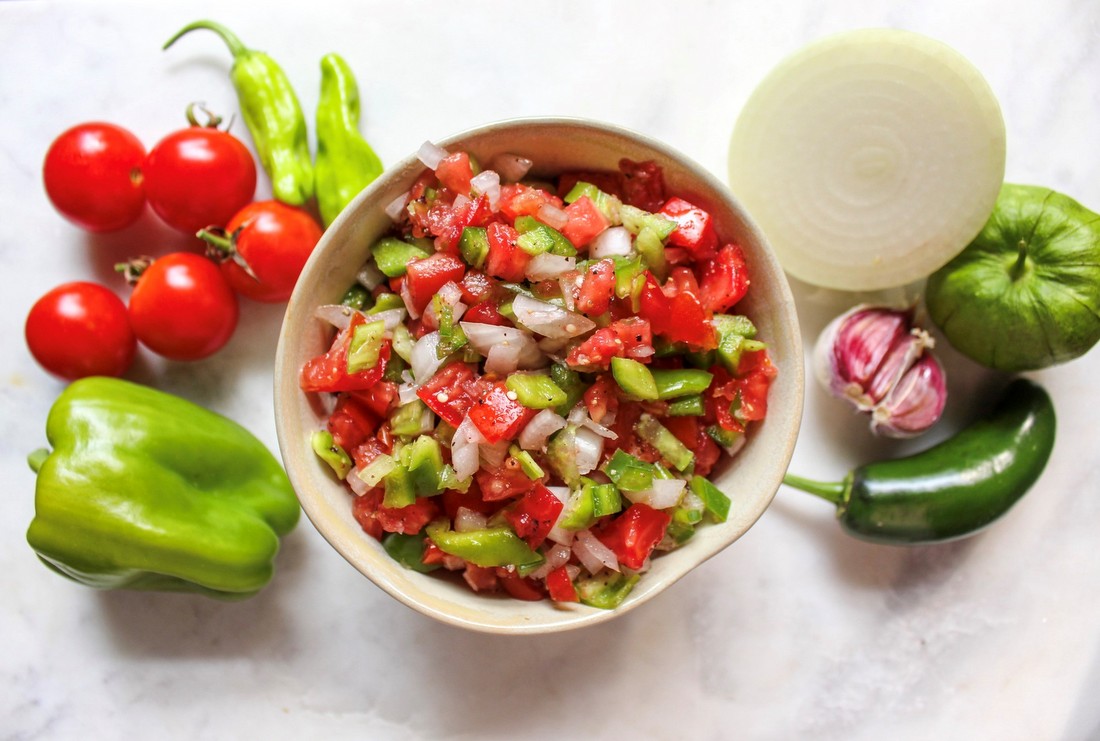 06 Aug

Fresh Chopped Salsa

So many tomatoes and peppers in season.. how can I not make a homemade salsa! There's plenty of ways to make it but my favorite kind of salsa is always chopped so you can really see and taste all those fresh veggies.

Ingredients
1/2 cup chopped tomatoes (2 big ones with the seeds removed or a bunch of small)
1 minced tomatillo
1/2 green pepper, chopped
1/2 sweet onion, chopped
2 minced shishito peppers
1 jalapeño pepper, mince and seeds removed
2 cloves grated garlic
Juice of half a lime
Himalayan salt and pepper

Stir everything together and serve with tortilla chips or fresh sliced veggies for dipping.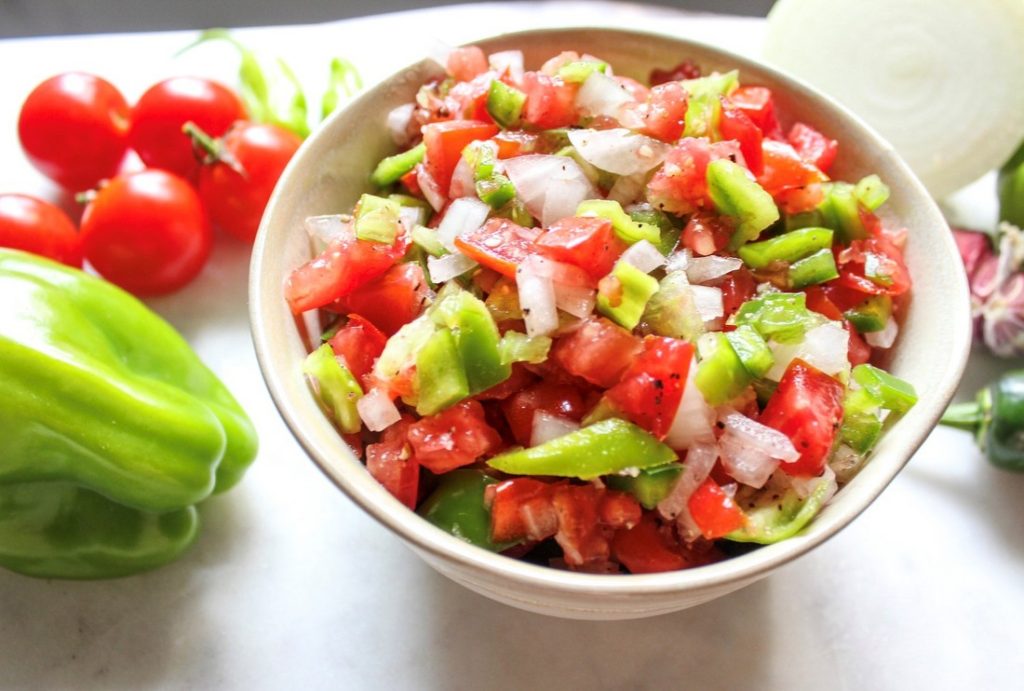 Recipe and Photos by Olivia Edgar. Olivia's passion for food and cooking finds focus on recipes using plant based, organic ingredients which make people feel their absolute best. She is a graduate of The Institute for Integrative Nutrition (IIN) and now meal preps for clients and small events. Olivia is newly married, and when she's not cooking and sharing her recipes and holistic approaches on her Instagram account, you can find her working on their fixer-upper in Telford.