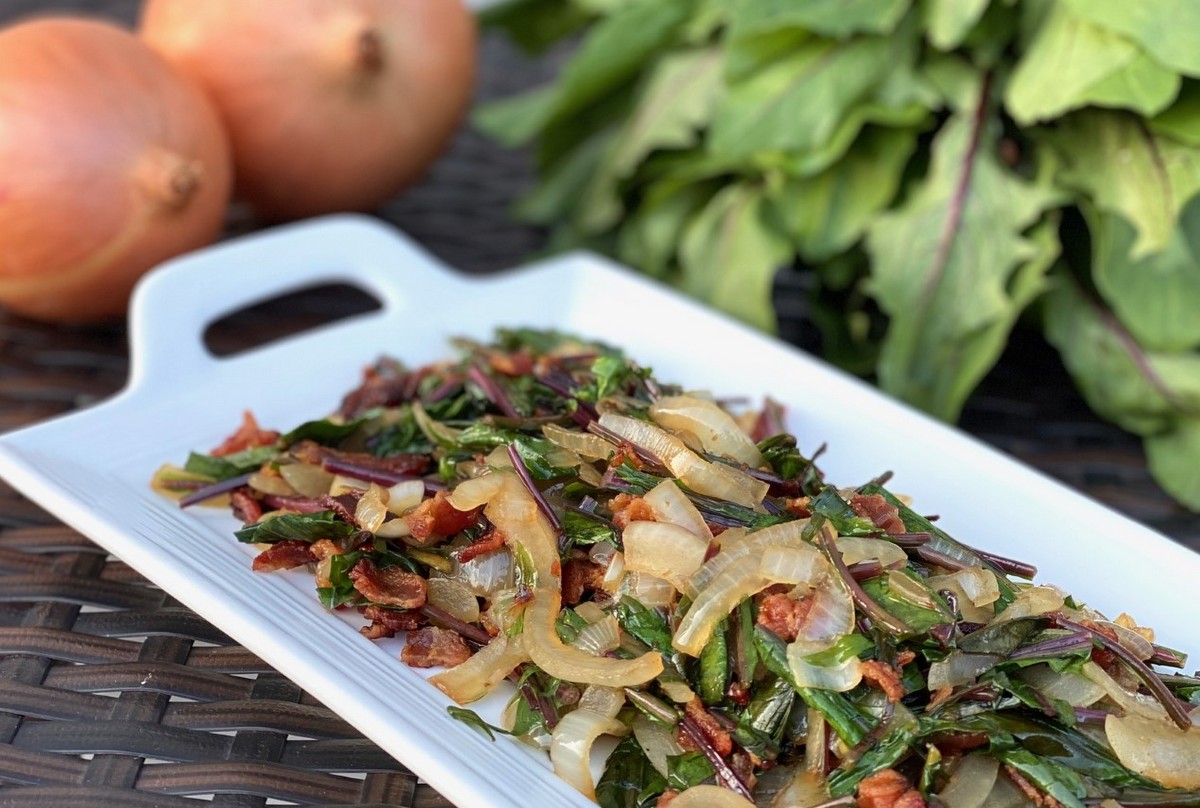 21 Oct

Maple Bacon Dandelion Greens

Dandelion greens always remind me of my father-in-law.  He used to send my husband outside when he was a child to gather these greens from their farm.  They would make a salad with a simple dressing of olive oil and lemon juice.  The beautiful dandelion greens we received in our CSA shares this week are the star of this recipe.  Paired with some crispy bacon and maple syrup, this is a perfect fall dish.

Ingredients:
6-8 oz bacon (1/2 cup once cooked and chopped)
1 medium onion
1 bunch dandelion greens
Pinch sea salt
1 ½ Tbsp maple syrup
1 tsp apple cider vinegar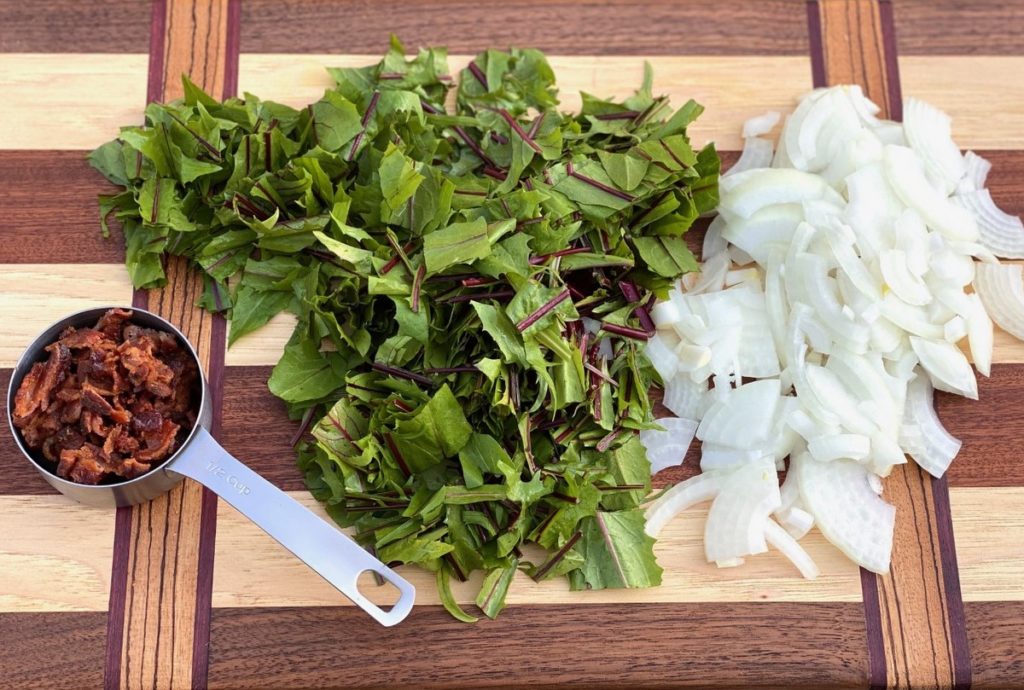 Cook bacon in frying pan to desired crispiness. Remove and let cool on a paper towel lined dish.  Reserve bacon grease.
When bacon is cooled, chop into small pieces.
Peel onion and slice into rounds, then into fourths.
Heat 2 Tbsp reserved bacon grease in clean frying pan. Add sliced onions and cook for 4 minutes on medium heat.
Chop dandelion greens into 1-inch pieces.
Add dandelion greens and chopped bacon to frying pan with onions. Mix and cook an additional 2 minutes.
Remove from heat. Add salt, maple syrup, and vinegar.  Mix well.
Enjoy!

Recipe and photos by Stephanie Borzio.  Stephanie is a mom of three active boys and is an autoimmune warrior.  After battling her own health for several years, Stephanie found healing through food and lifestyle changes, including joining Blooming Glen Farm CSA of which she is a long time member.  She is a Board Certified Integrative Nutrition Health Coach who is passionate about sharing healthy living tips and real food recipes.  Instagram and Facebook: Tru You Essentials; Website: www.truyouessentials.com