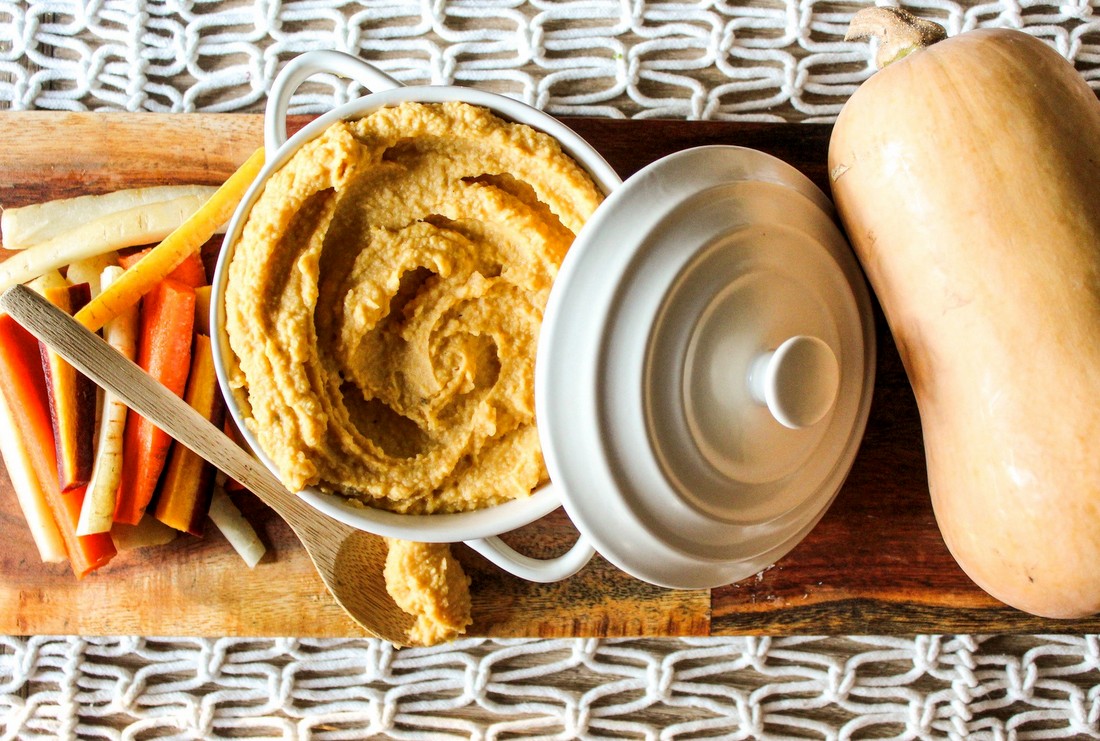 30 Sep

Butternut Squash Hummus

My favorite time of year is here and one of my favorite fall vegetables is butternut squash. This hummus turned out so good and is perfectly sweet from the roasted squash. I'll be making this for upcoming get together's this season!

Ingredients
1 butternut squash
2 cans chickpeas
1/2 cup olive or avocado oil
1 clove garlic
Juice of 1 lemon
1 tsp fresh or dried rosemary
Salt and pepper to taste

Peel and chop butternut squash and place on a baking sheet. Bake at 400 for 15-20 mins or until cooked through. Add all of the ingredients to a food processor and blend until smooth and creamy. Serve with veggies, crackers or pita.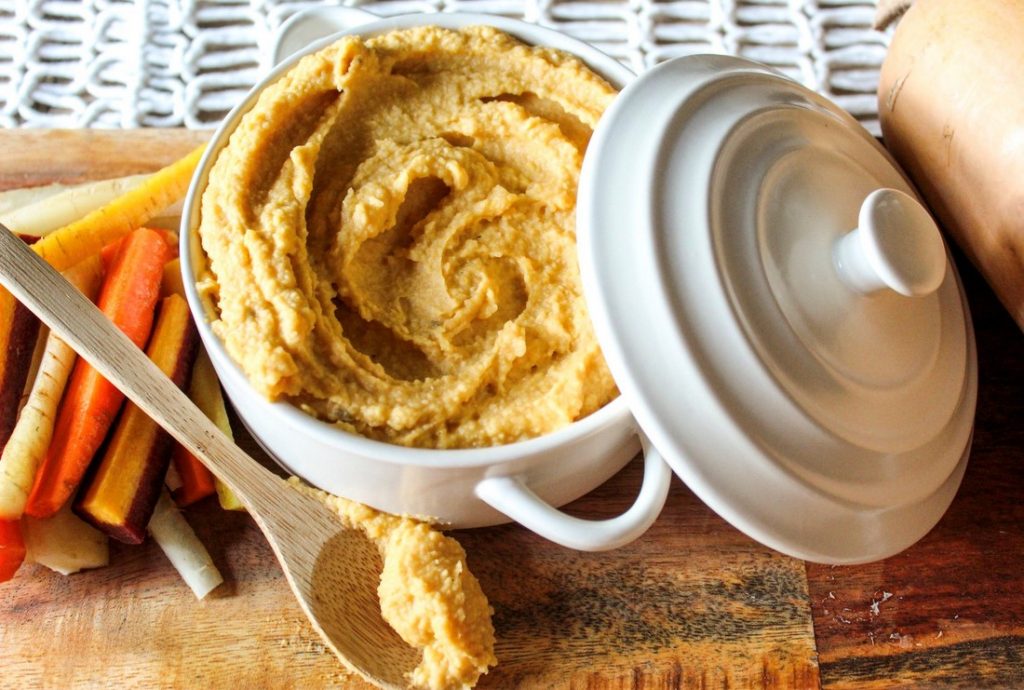 Recipe and Photos by Olivia Edgar. Olivia's passion for food and cooking finds focus on recipes using plant based, organic ingredients which make people feel their absolute best. She is a graduate of The Institute for Integrative Nutrition (IIN) and now meal preps for clients and small events. Olivia is newly married, and when she's not cooking and sharing her recipes and holistic approaches on her Instagram account, you can find her working on their fixer-upper in Telford.