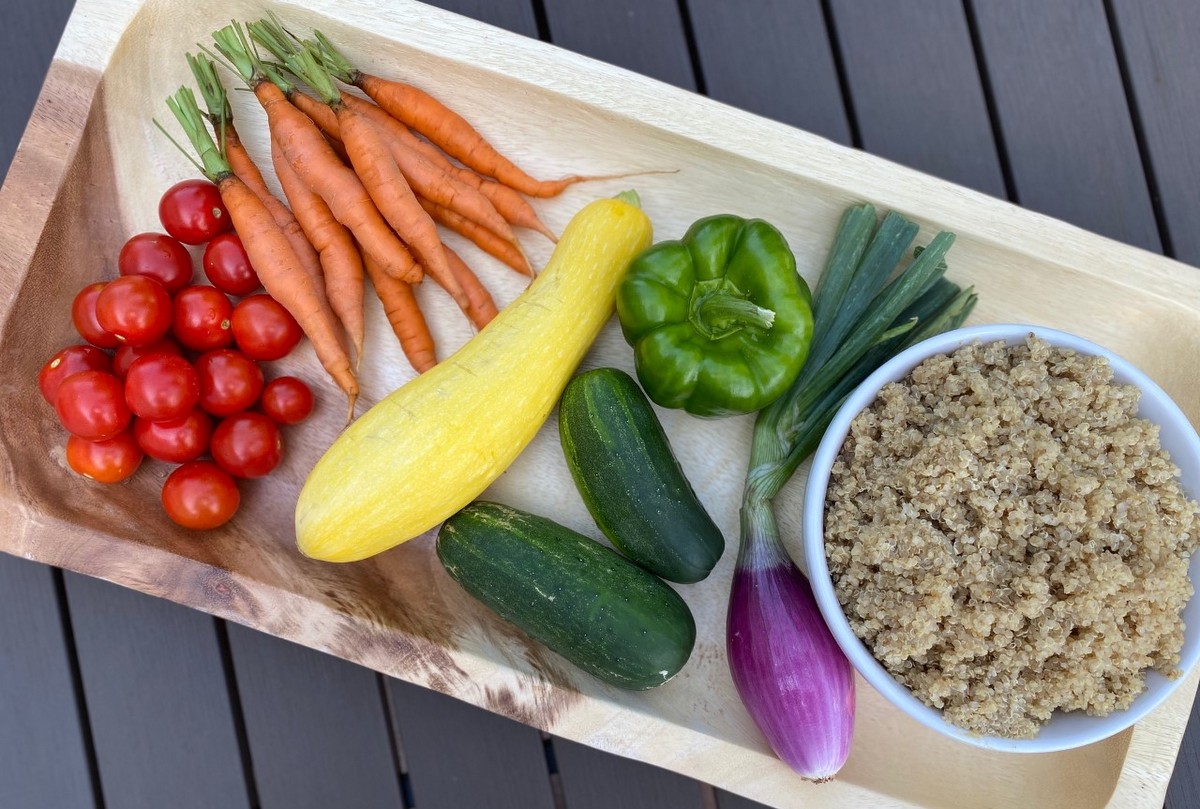 Quinoa is a versatile grain that is often considered a superfood.  It is a great source of protein, fiber, and other essential vitamins and nutrients.  This week we received a variety of farm fresh produce that pairs well with quinoa and creates a colorful salad that is full of flavor.
Salad Ingredients:
1 cup quinoa
2 cups water
½ pint cherry tomatoes, sliced in half
1 cup carrots, peeled and chopped
½ yellow summer squash, seeds removed and chopped
2 Kirby cucumbers, seeds removed and chopped
1 green bell pepper, chopped
½ torpedo onion, thinly sliced
½ jar kalamata or black olives, sliced in half (optional)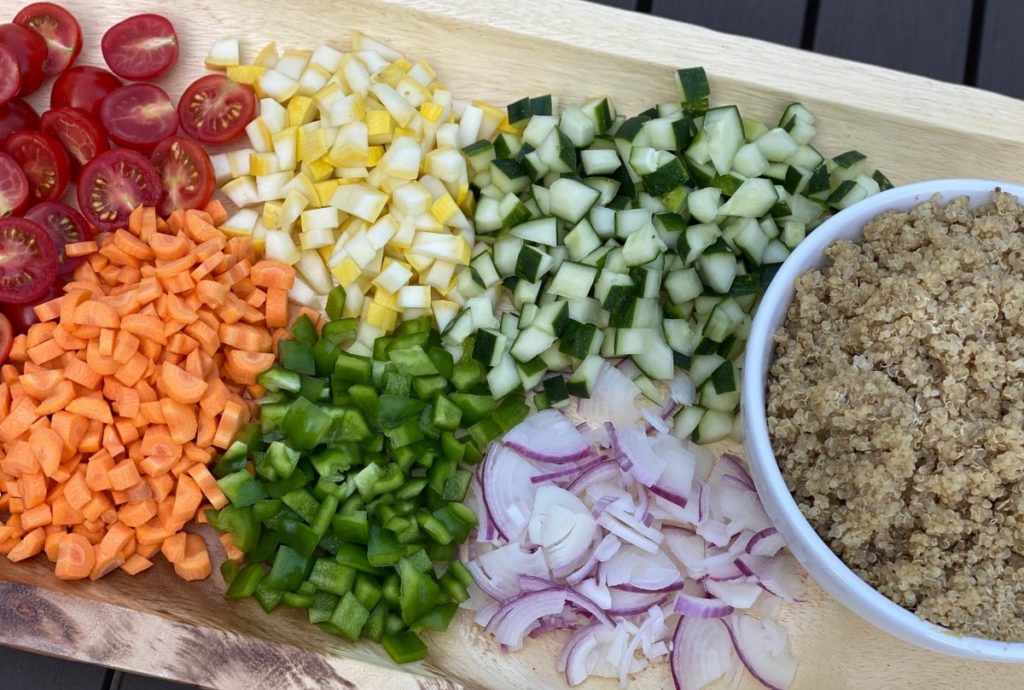 Dressing Ingredients:
¼ cup olive oil
¼ cup red wine vinegar
1 Tbsp lemon juice
¾ tsp sea salt
½ tsp garlic powder
¼ tsp black pepper
Rinse quinoa and drain.
Place rinsed quinoa and water in medium saucepan. Bring to a boil.
Reduce to a simmer, cover, and cook for about 15 minutes or until liquid is absorbed.
Fluff cooked quinoa with a fork and allow to cool.
Prepare all produce and place in large bowl. If using olives, add them as well.  Add cooled quinoa and mix.
Mix dressing ingredients and pour over quinoa mixture. Toss to coat.
Best if allowed to marinate for at least 30 minutes before serving.
Refrigerate for up to 4-5 days.
Before serving, you can top with fresh chopped herbs like basil, chives, or parsley.
**Feel free to add diced, cooked chicken or chickpeas to this dish as well.  This is a great dish to bring for lunch, on picnics, or to potlucks.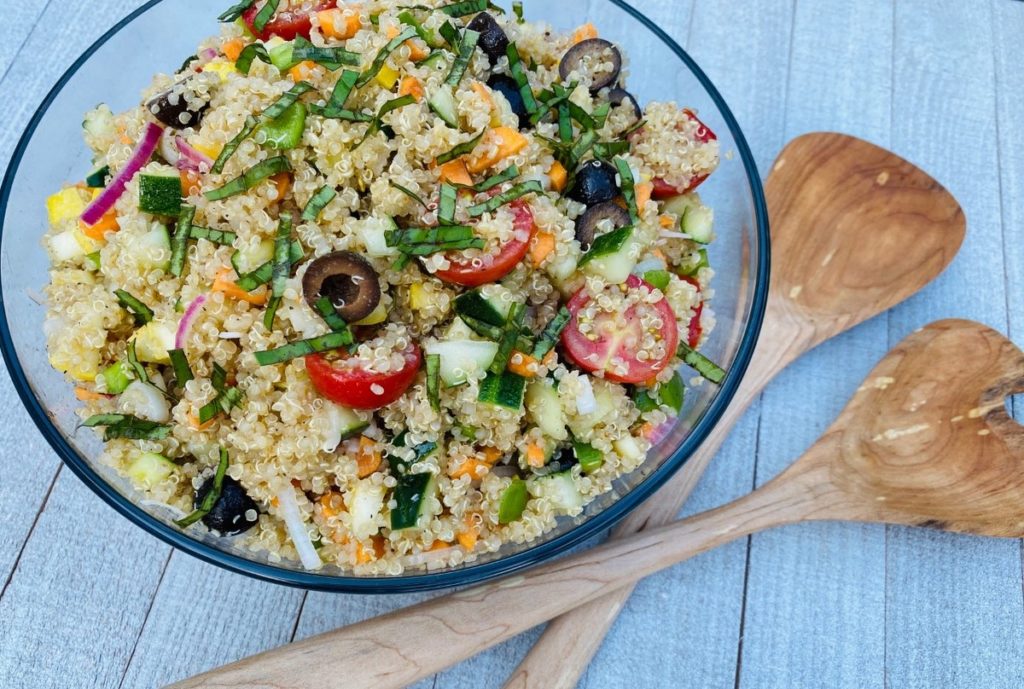 Recipe and photos by Stephanie Borzio.  Stephanie is a mom of three active boys and is an autoimmune warrior.  After battling her own health for several years, Stephanie found healing through food and lifestyle changes, including joining Blooming Glen Farm CSA of which she is a long time member.  She is a Board Certified Integrative Nutrition Health Coach who is passionate about sharing healthy living tips and real food recipes. 
Instagram and Facebook: Tru You Essentials
Website: www.truyouessentials.com