If you can resist the urge to eat all of your sweet corn right off the cob this week, try this deliciously and mildly spicy version of creamed corn with poblano and sweet peppers. It makes a great side dish, but could also be a lovely topping to a taco or simply eaten with corn chips as an appetizer. Serves 4.
Creamed Sweet Corn with Poblanos
-Shuck 6 ears of sweet corn and, with a sharp knife, remove the kernels and set aside in a small bowl
-Melt 2 tablespoons of butter in a pan over medium heat and add:
1 white or red onion, diced
1 poblano pepper, diced with seeds removed
1 sweet pepper, diced with seeds removed
1 clove of garlic, finely minced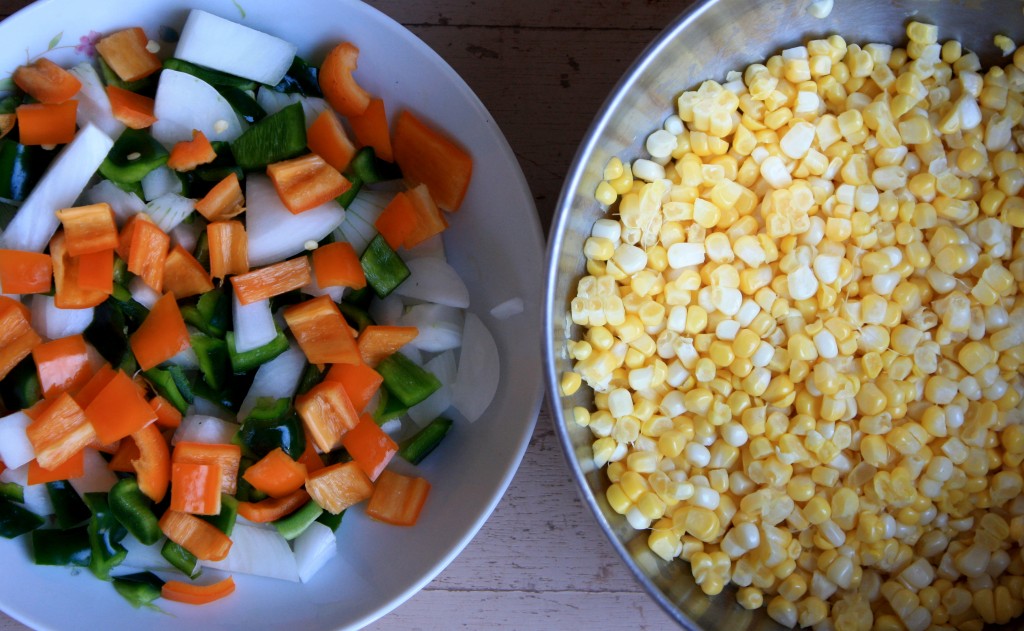 -Cook until peppers are tender and onions are translucent
-Toss in corn kernels and salt and pepper generously
-Pour in 1/2 cup of heavy cream and 1/2 cup of chicken or veggie stock and simmer on medium-low heat until thickened (about 15 minutes).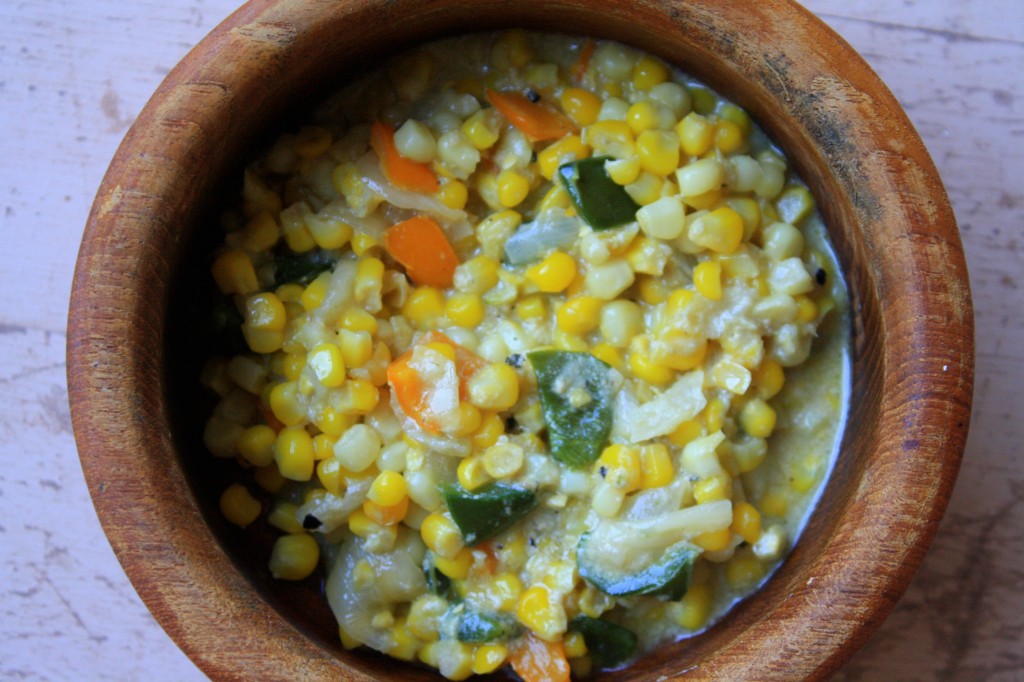 -Let cool slightly and enjoy as a side to mashed potatoes (what I did! : ) ) with tacos, or with your favorite corn chip!
Recipe and photos by Jana Smart- Blooming Glen Farm employee and frequent creator of creative recipes using farm fresh seasonal ingredients. Check out more of her recipes on her food blog http://www.agrarianeats.blogspot.com/