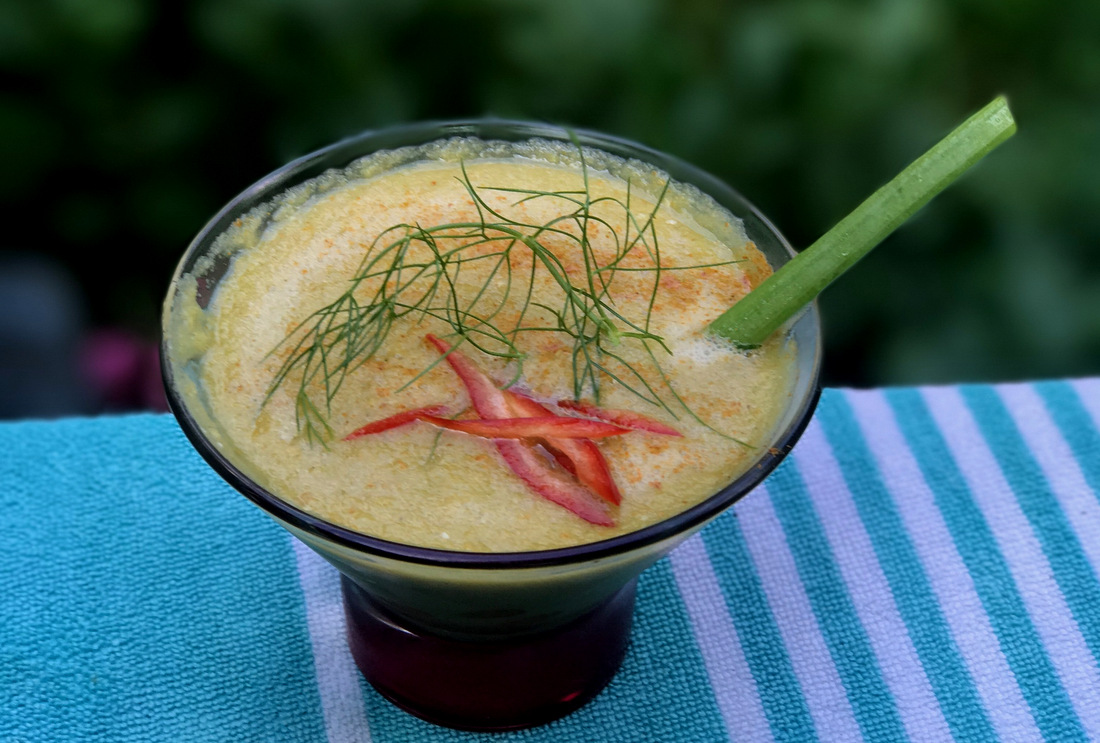 Ingredients
1 fennel bulb
1/2 jalapeño
1 green tomato
1 tomatillo
1 bell pepper
4 cherry tomatoes
1/2 heirloom tomato
1 T Apple Cider Vinegar
1/2 ts. Cayenne pepper
1 tsp. Coconut aminos
1/2 tsp. Salt
1/2 Cup water or tomato juice
Literally plop everything in the blender. Let this blend longer than most stuff as the veggies are
pretty fiberous and take a while to break down. I was feeling under the weather and this really
hit the spot. It's mildly spicy and tart. I also discovered that the little bulb end of a stalk of fennel
is perfect to be used as a little spoon and that made me happy. Make sure you use good salt
for the added mineral boost. This was my breakfast but I'm sure would be good with vodka
for….. well, for breakfast if day drinking is in your cards. I usually prefer to eat my food in an
un-blended state and think smoothies are overrated but this baby hit me where I needed a jolt
of vitamins and zippiness. Enjoy!
Recipe, post and photos by Kristin Moyer, a local mom and chef who loves to eat, write and play with her food.