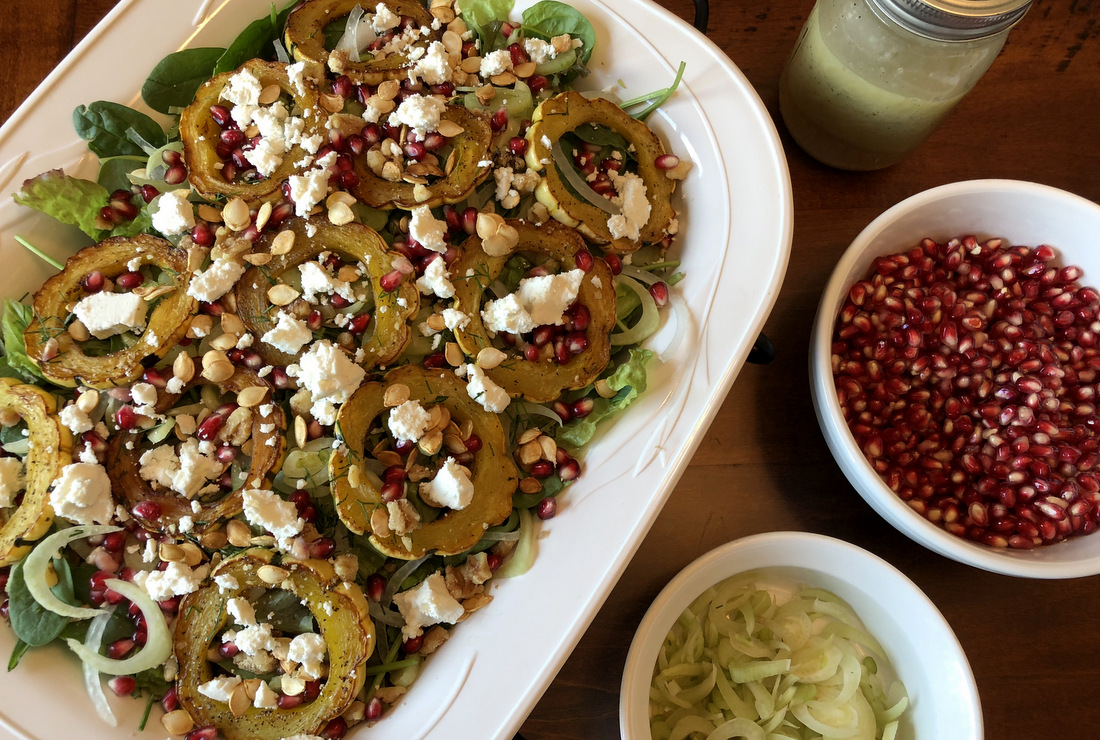 06 Sep

Autumn Salad with Squash and Fennel

We may be in the middle of a crazy heat wave right now, but fall is on its way and we are seeing some of the fall harvest vegetables make their way to our CSA shares.  I created an Autumn Salad that showcases the fennel and delicata squash, as well as the lettuce and sweet onion from this week's share.

Salad Ingredients
1 Delicata Squash
2 Tbsp Olive Oil or Avocado Oil
Sea Salt and Black Pepper
1 Head of Lettuce
2 cups Spinach
2 Fennel Bulbs and a small amount of the Fennel Fronds
1 Sweet Onion
1 cup Pomegranate Seeds
½ cup Chopped Walnuts
8 oz Goat Cheese

Dressing Ingredients
2 Tbsp Orange Juice
1/3 cup Olive Oil
3 Tbsp Apple Cider Vinegar
½ tsp Sea Salt
¼ tsp Black Pepper
2 tsp Maple Syrup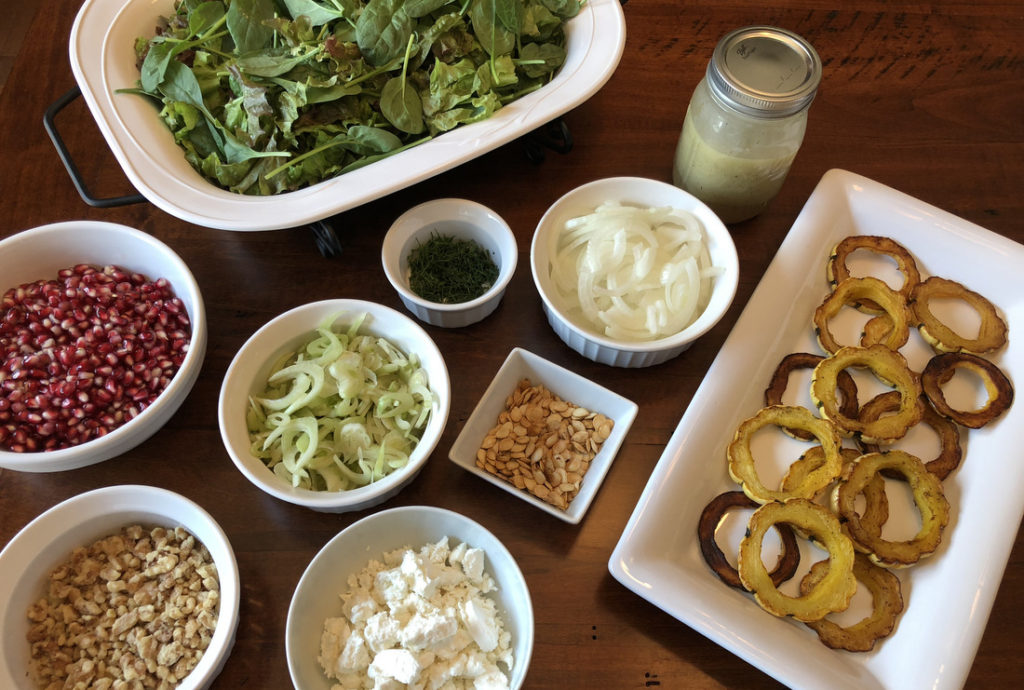 Preheat oven to 400°
Slice delicata squash into ¼-inch wide rounds. Scrape out pulp and seeds from center and set aside.  Place squash on cookie sheet.  Drizzle with oil and sprinkle with sea salt and black pepper.  Roast for 15 minutes, flipping halfway through cooking time.
Clean pulp from squash seeds. I like to soak them in a little bowl of water.  It makes it easier to separate out the seeds.  Place seeds on a small cookie sheet.  Sprinkle with a little sea salt.  Roast in oven for 8-10 minutes.
Chop lettuce and add to a large bowl or serving dish. Add spinach and mix with lettuce.
Lay squash rounds on top of lettuce mix.
Thinly slice fennel bulbs and sweet onion. Sprinkle onto salad.
Add pomegranate seeds, chopped walnuts, and crumbled goat cheese to salad. Sprinkle the roasted squash seeds on top and then add some of the chopped fennel fronds for garnish.
Combine all dressing ingredients and mix well. I like to put them all in a mason jar and shake to combine.  Drizzle dressing over salad and enjoy!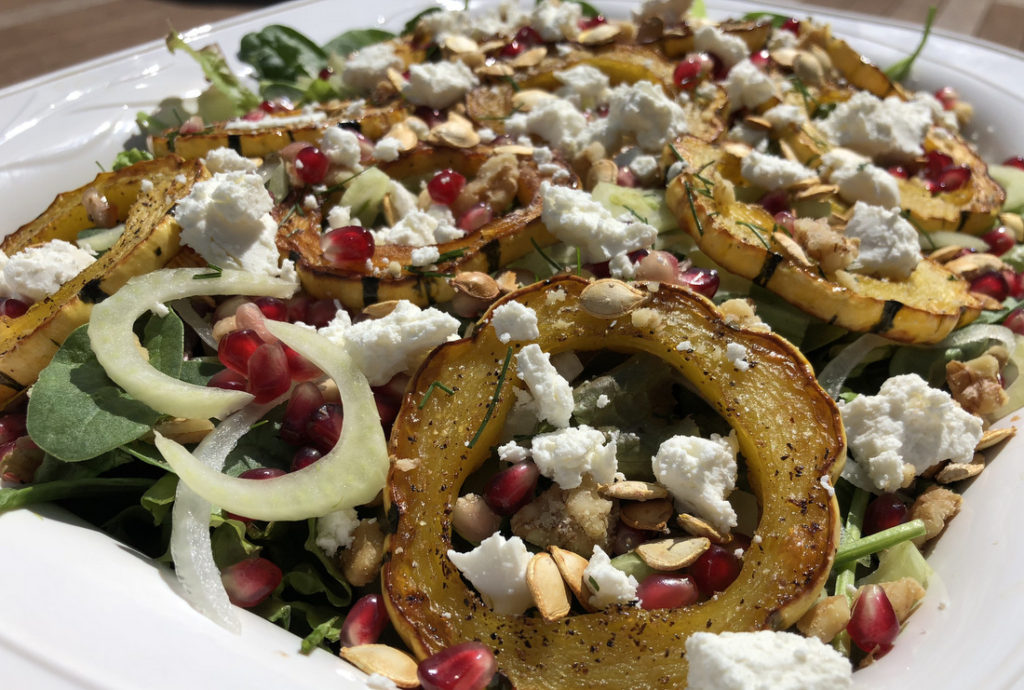 Recipe and Photos by Stephanie Borzio. Stephanie Borzio is a mom of three active boys and is an autoimmune warrior. After battling her own health for several years, Stephanie found healing through food and lifestyle changes, including joining Blooming Glen Farm CSA of which she is a long time member. She is a Board Certified Integrative Nutrition Health Coach who is passionate about sharing healthy living tips and real food recipes. Instagram & Facebook: Tru You Essentials; Website: www.truyouessentials.com