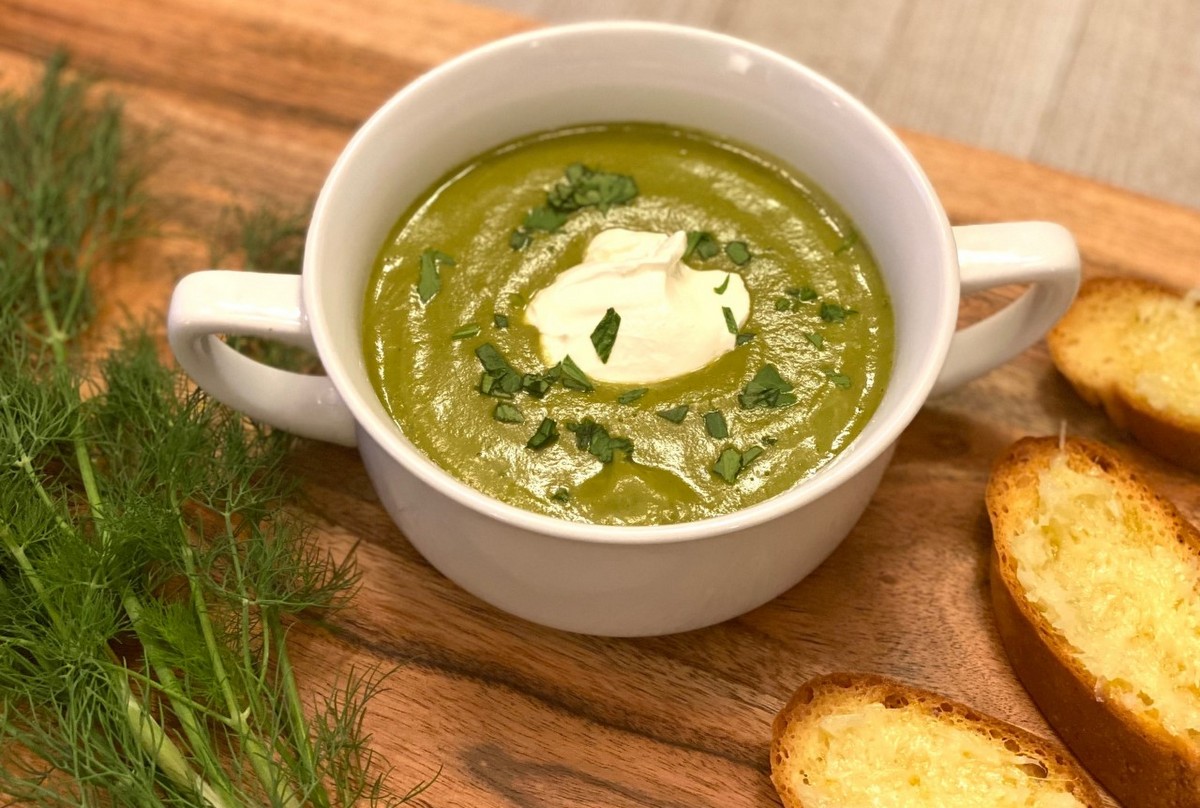 We received farm fresh celery in our shares this week.  As soon as I heard that news, I knew I wanted to showcase it in this week's recipe.  This Creamy Celery Soup can be served warm or chilled.  It combines a whole head of celery with the fresh garlic, sweet onions, new potatoes, and dill from this week's share.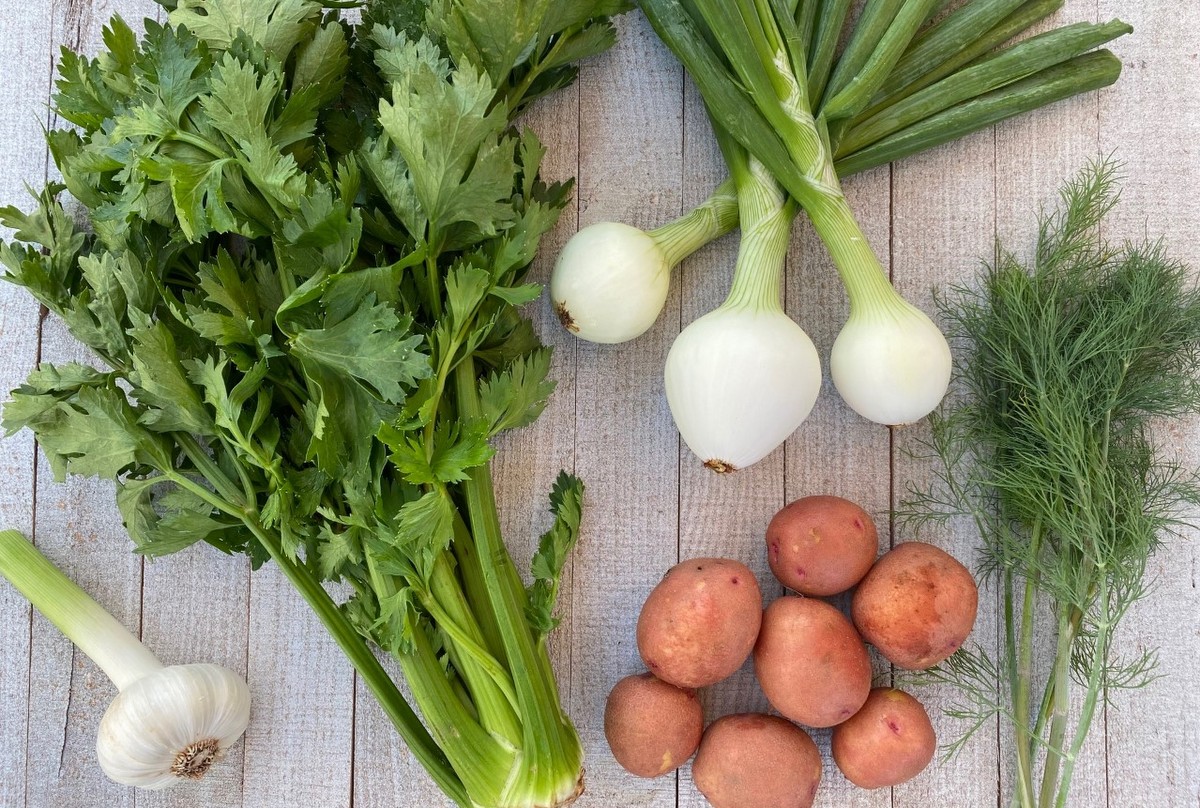 Creamy Celery Soup
Ingredients:
4 Tbsp butter
2 fresh sweet onions, chopped (include green tops)
4 cloves fresh garlic, finely chopped
1 whole head celery with leaves, chopped (about 5-6 cups)- reserve a few leaves for garnish
2 cups diced new potatoes
4 cups vegetable broth
1 tsp sea salt
½ tsp black pepper
¼ cup fresh dill, finely chopped
¼ cup heavy cream (optional)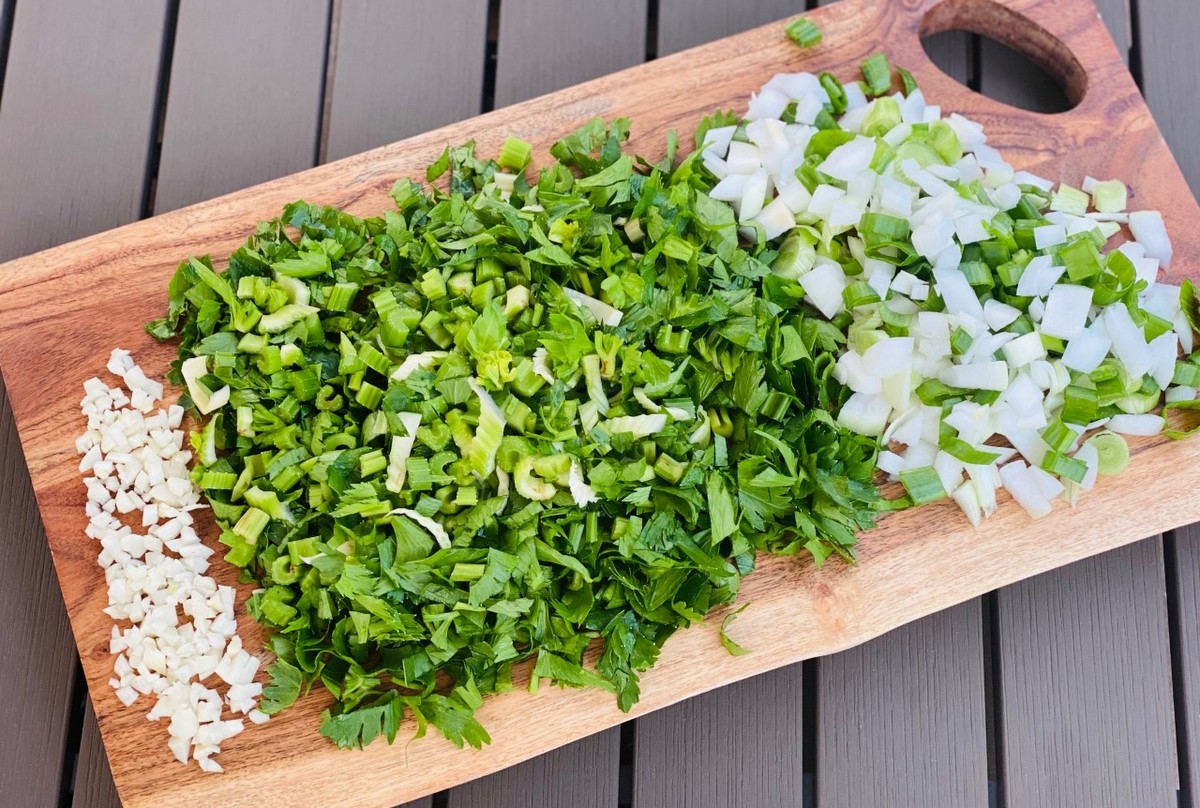 Melt butter in stockpot on stove.
Add onion and garlic to pot. Sauté on medium heat for 3 minutes.
Add celery and mix well. Sauté for an additional 5 minutes.
Add potatoes and broth. Bring to a boil.
Add salt and pepper.
Cover and simmer for 15 minutes or until potatoes are fork tender.
Remove from heat. Add dill and heavy cream if using.
Transfer the soup to a blender. Blend really well.  Soup should be creamy and uniform.  I recommend doing this in two batches.  You can also use an immersion blender.
Serve this soup warm or chilled. If serving chilled and it becomes too thick, blend in a little water to get desired consistency.
Garnish with fresh chopped celery leaves, fresh dill, and/or a dollop of sour cream.
Notes:
*To make this dairy free, use a vegan butter and do not add the optional heavy cream.
*Pairs really well with crostini topped with fresh garlic spread (Blooming Glen Farm | Eggplants and Fresh Garlic)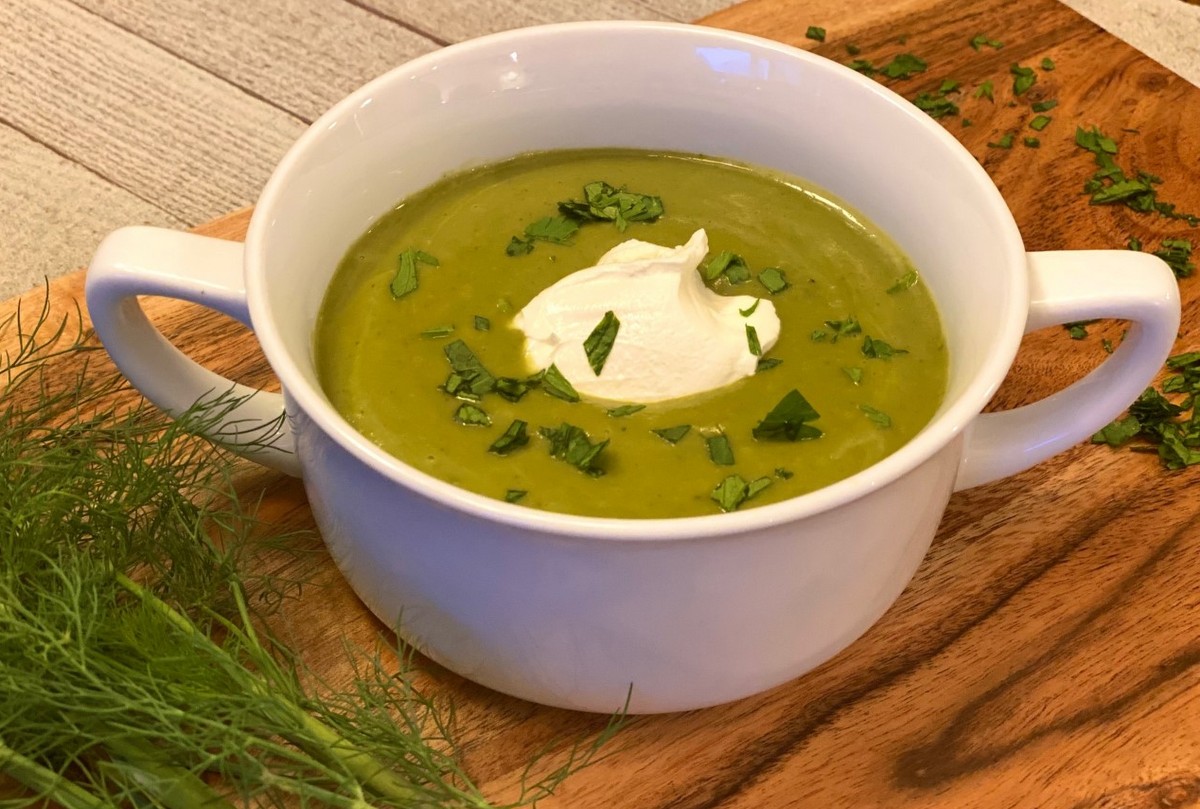 Recipe and photos by Stephanie Borzio.  Stephanie is a mom of three active boys and is an autoimmune warrior.  After battling her own health for several years, Stephanie found healing through food and lifestyle changes, including joining Blooming Glen Farm CSA of which she is a long time member.  She is a Board Certified Integrative Nutrition Health Coach who is passionate about sharing healthy living tips and real food recipes.  Instagram and Facebook: Tru You Essentials; Website: www.truyouessentials.com